Support Stories That Matter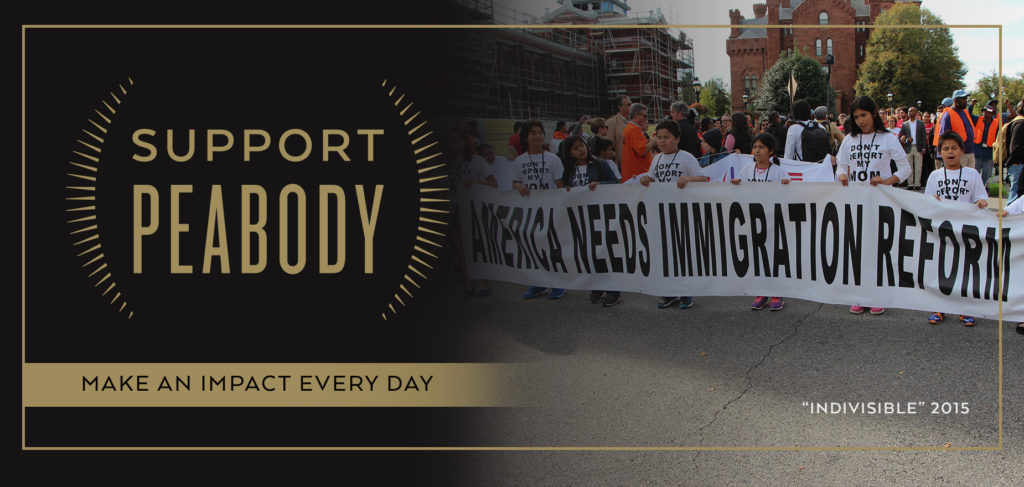 We did it! Thanks to our many supporters, we met our goal to raise $50,000 on Peabody Giving Day. With the addition of the dollar-for-dollar match challenge, the final amount is $100,000!
"We are delighted in the response to our first fundraising effort," Executive Director Jeffrey Jones said. "The generosity of friends old and new will help sustain the efforts of Peabody as a cultural institution that continues to evolve. Many thanks to those who answered the call."
Proceeds from Peabody Giving Day support the scholarly research activities and initiatives of the Peabody Media Center, which focuses on public engagement with award-winning programs and their value to the public sphere. From public convenings to scholarly reports and digital media productions, the PMC is committed to furthering the impact of award-winning storytelling around issues such as women's rights and health, racial justice, gun violence, immigration, and the environment. The Center also serves to remind citizens of the importance of resilient, quality journalism to democracy—especially in times of threats and duress.
Private funds also directly benefit the Peabody Student Honor Board by supporting travel and accommodations for the annual Peabody Awards ceremony, an experience many call the apex of their time at the University of Georgia.
For those who missed Peabody Giving Day, it's never too late to make an impact. The Friends of Peabody is a membership program that allows diverse constituencies the opportunity to support the vital work of the Peabody Media Center on an annual basis. For more information, visit peabodyawards.com/support.