Gifts to Peabody help support the program's core mission of recognizing and highlighting powerful and diverse stories that shape our understanding of the world around us.
Peabody is proud to be at the forefront of recognizing diverse and emerging voices such as Issa Rae, Hasan Minhaj, Donald Glover, and Ramy Youssef, as well as institutional winners such as Frontline, 60 Minutes, Sesame Street, and The Simpsons. It is precisely this mix of foundational stalwarts and visionary storytellers recognized annually that makes Peabody so special.
We need your support, as private donations are necessary to sustain Peabody's current and future initiatives. In a regular year, we must rely on entry fees and ticket sales for the annual awards ceremony to maintain the program. As the Covid-19 pandemic has forced the cancelation of our awards ceremony, extra support for Peabody is now more necessary and meaningful than ever.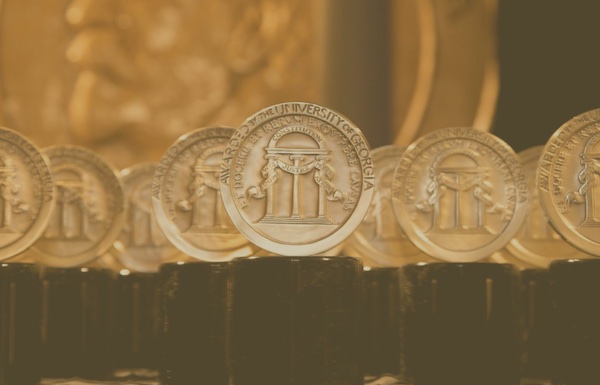 There are many ways to give including endowment gifts, legacy gifts, gifts of stock, employer matching gifts, and annual gifts. Contact peabody@uga.edu if you are interested in learning more.
You can also make a gift today. The total amount is deductible as a charitable contribution to the fullest extent of the law.
Donate
We are grateful to our Friends of Peabody that allows diverse constituencies the opportunity to support the vital work of Peabody on an annual basis. Friends will receive benefits and recognition as a member.
Timothy Brooks
Steve Bryant
Jace Cook
Bertis Downs
Eddie Garrett
Dave McMahon
Parker and Kent Middleton
Mike Monello
Eva Parks
Monica Pearson
Dan Rather
Gretchen Stockdale
Fred Young