Rock Out With 'We Are Lady Parts'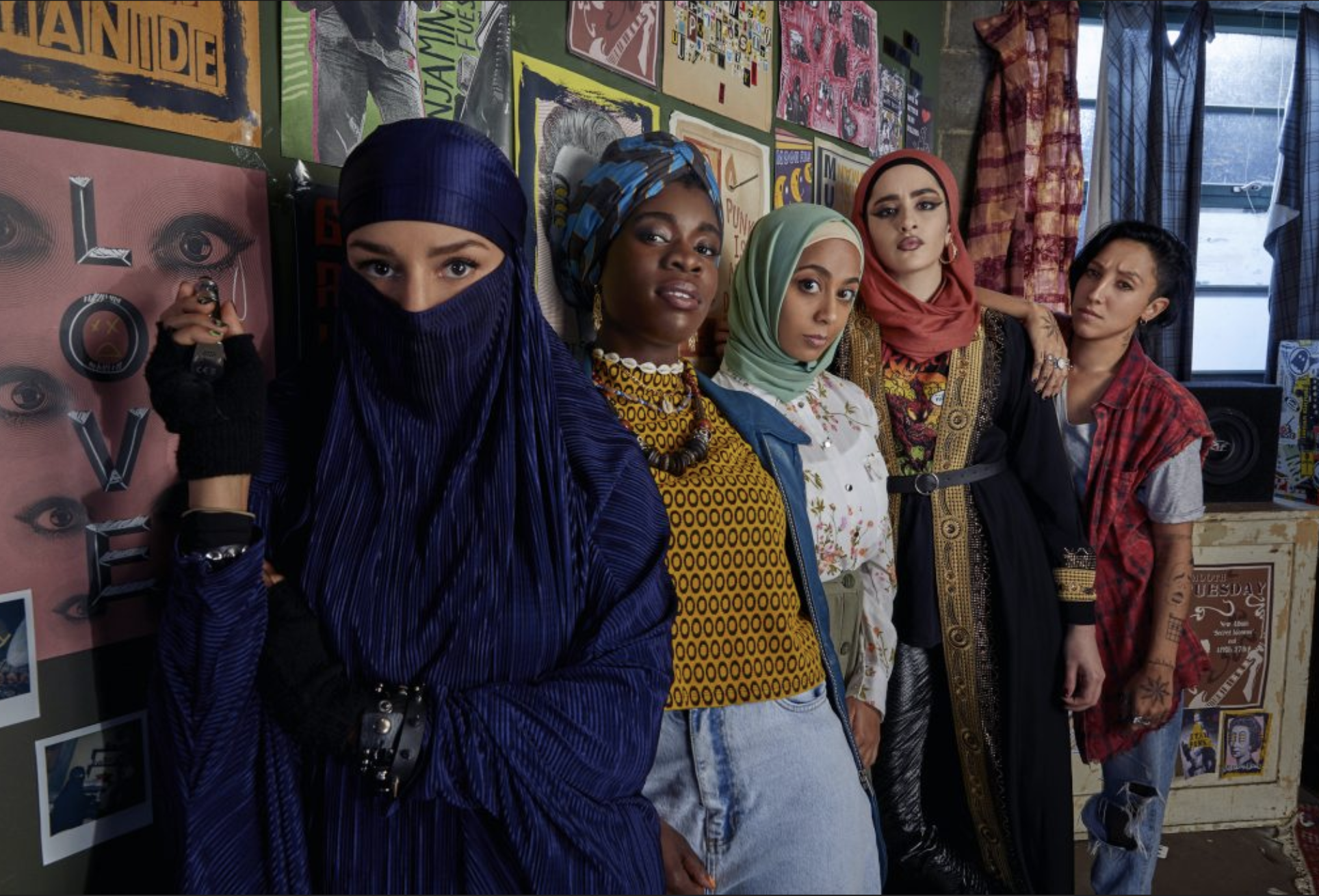 Welcome to Peabody Finds, the weekly newsletter for the Peabody Awards, offering our recommendations for powerful and thought-provoking media you should consider engaging. The newsletter offers deeper dives into Peabody-recognized programming (and beyond), with commentary, insights, and additional materials for context and expanded engagements. If you like it, subscribe here!  
Rock Out With 'We Are Lady Parts'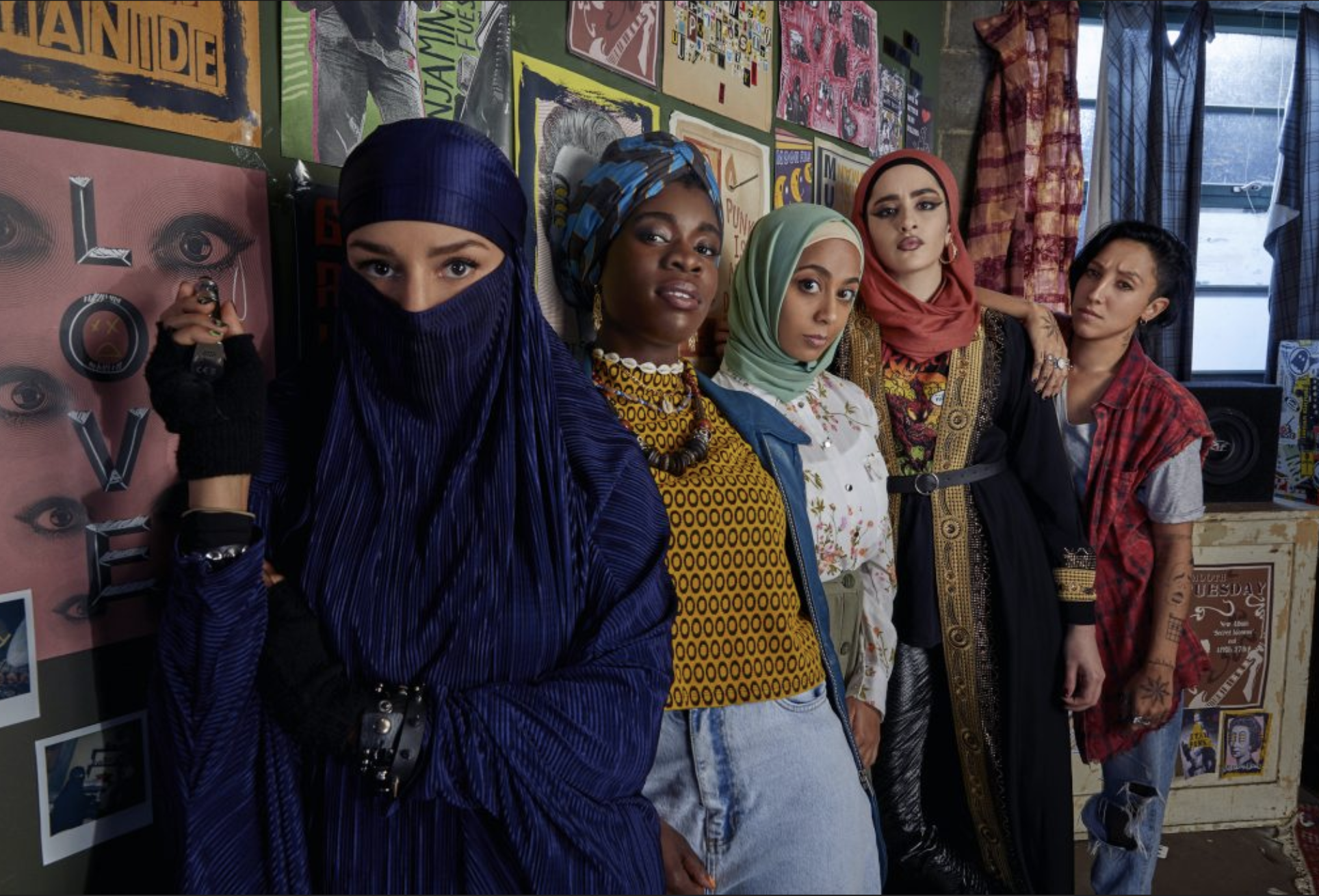 Four young Muslim women try to make a go of it as a punk rock band in London. That's the beautifully simple premise of We Are Lady Parts, a sweet and joyful dramedy that comes with its complexity built into the interaction of its elements: It's unusual enough for us to see women in a punk band, let alone Muslim women. That's also where the totally refreshing humor comes from. The titles of the original (and extremely catchy) songs say it all: "Ain't No One Gonna Honour Kill My Sister But Me," "Bashir With the Good Beard," "Voldemort Under My Headscarf." The series' employs a straightforward approach, with many nods to the British rom-coms its production company, Working Title Films, made famous, such as Bridget Jones' Diary, About a Boy, and Notting Hill. Its only major artistic flourish is the occasional fantasy sequence. Still, We Are Lady Parts comes off as the singular vision of its auteur, Nida Manzoor, through the magic of its characters, each a unique and stereotype-smashing slice of the Western Muslim experience. There's Amina (Ajana Vasan), a guitar-playing microbiology PhD student who desperately wants a husband despite her parents' encouragement to explore her freedom. There's Saira (Sarah Kameela Impey), the rebellious lead singer who eschews traditional Muslim dress and commitment to her loving boyfriend, but still prays to Mecca. Ayesha (Juliette Motamed) plays the drums and makes ends meet by driving for Uber; Bisma (Faith Omole) is a bass player, artist, and mom. Their manager, Momtaz (Lucie Shorthouse), wears a face-covering niqab, vapes relentlessly, wears fingerless gloves, works in a lingerie store, and has grand ambitions for the band. Each of them displays distinct choices in dress and lifestyle and skintone, while most Western shows that even bother to include Muslims at all tend to treat them like a monolith full of nothing but traditional, marriage-minded parents and devoted hijab-wearing daughters. Most importantly, you'll soon find yourself rooting for these women, both as individuals and as a group, and having as much fun on their ride toward musical success as you have watching the greats of the band-narrative genre: Almost Famous, This Is Spinal Tap, That Thing You Do!, The Monkees. The fact that this time the band members are all brown women makes no difference—and all of the difference. At just six episodes, this recent Peabody winner is the perfect light-but-smart watch for late summer.
Where to Watch: Peacock
---
Lady Parts perform their original song "Voldemort Under My Headscarf."
---
---