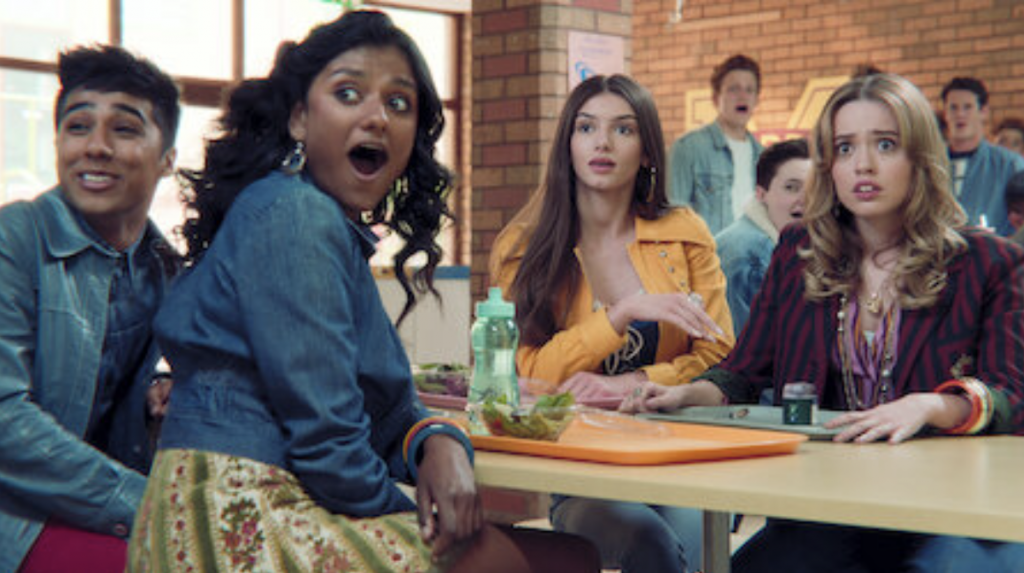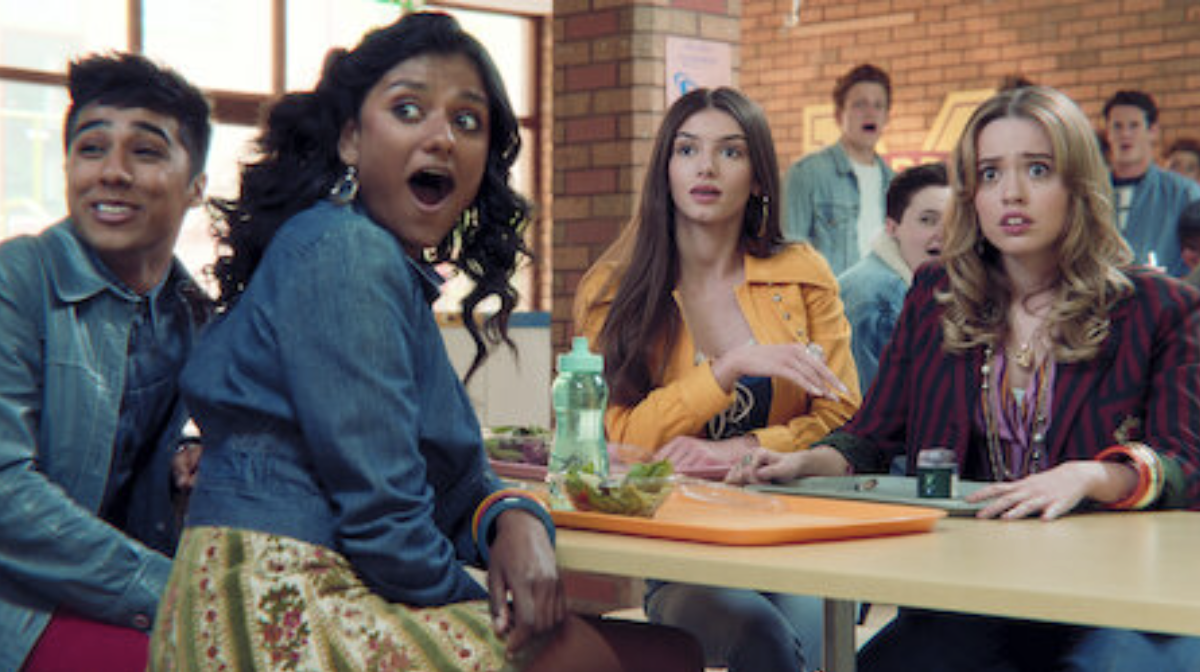 Welcome to Peabody Finds, the weekly newsletter for the Peabody Awards, offering our recommendations for powerful and thought-provoking media you should consider engaging. The newsletter offers deeper dives into Peabody-recognized programming (and beyond), with commentary, insights, and additional materials for context and expanded engagements. If you like it, subscribe here!
Let's Talk About Sex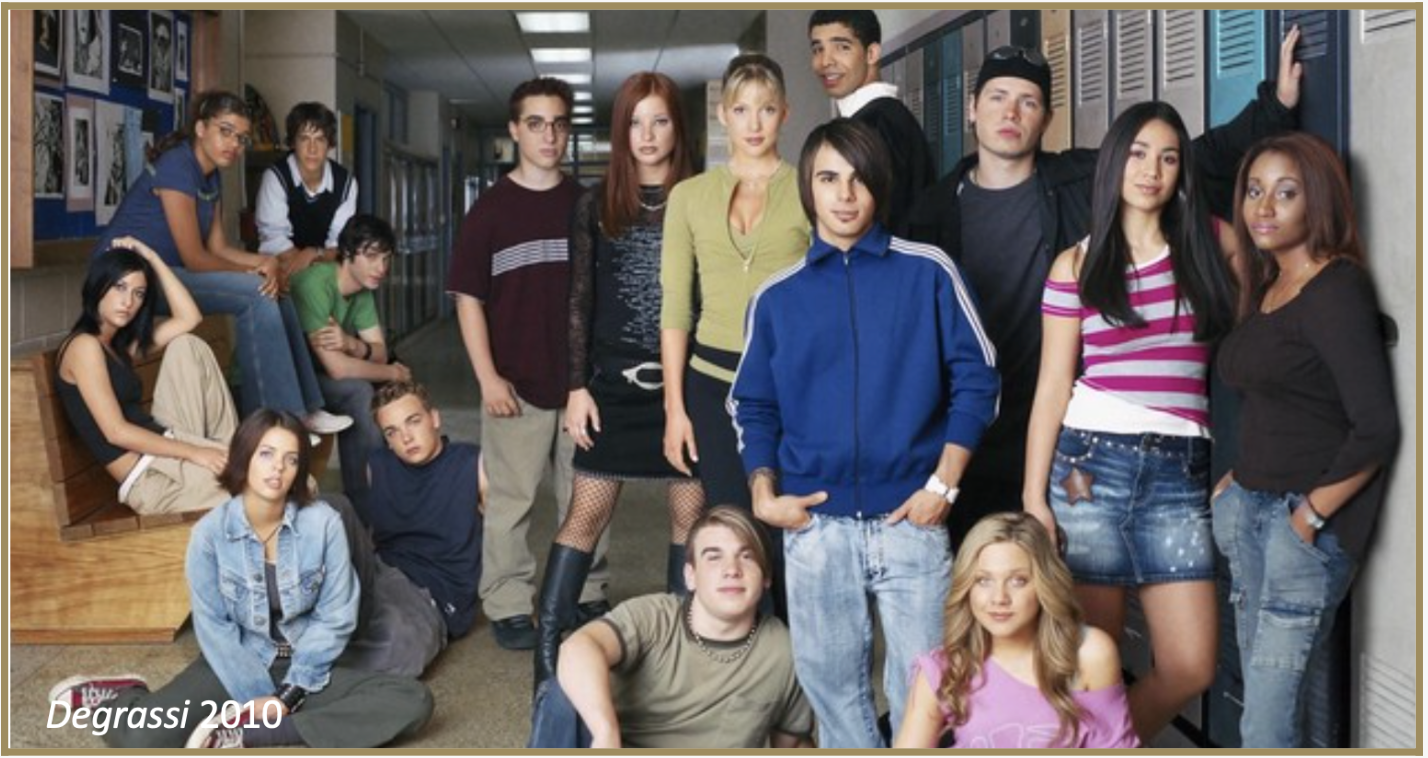 Peabody-nominated comedy Never Have I Ever recently returned to Netflix for an excellent third season full of teen relationship drama—and an impressive amount of a sweet kind of female-centric sex positivity rarely seen on television for young people until recently. Girls are allowed free reign to orchestrate make-out sessions and lose their virginity with the right balance of forethought and lust, with nary a judgement or punishment to be endured. It hasn't always been this way. Teen dramas used to be freely marketed as sexy—see Beverly Hills, 90210, The O.C., and Gossip Girl—but the messaging on sex itself was mixed. Often the shows wanted to have it both ways: The marketing said "sex" while the shows fretted over virginity loss like old-school Puritans and punished female characters for giving in with slut-shaming or unwanted (but dramatic!) pregnancies. Now, the genre is evolving to exploit the teens' sexuality less and instead show more healthy—and realistic—attitudes toward sex itself. Even the very buzzy Euphoria, which is, indeed, full of sexy teen characters, has a fresh, unapologetic approach to sex and nudity—although one can debate whether it's exploitative or not in the context of this deliberately provocative series. But other recent gems like PEN15, Sex Education, and The Sex Lives of College Girls take on puberty, sex, sexual orientation, and gender beautifully, while still remaining sweet, emotionally grounded, and authentic. The result is a number of shows about young people that are more watchable and relatable to people of all ages—and, certainly, much better for the actual teens watching. Teens have been TV sensations since as far back as The Donna Reed Show (which made stars of the family teens played by Paul Petersen and Shelley Fabares) and Gidget in the 1950s and '60s. But conflicted American attitudes about sex, particularly when it comes to young people, have complicated any attempts to address this central teen issue in such shows. Until recently, only Canada's Degrassi series addressed sex in an honest and frank way—to the point that an abortion episode was kept off the air in America when it first aired in the 2000s. Peabody recognized the series in 2010 for a groundbreaking episode about a transgender teen called "My Body Is a Cage." Peabody has often recognized the importance of excellent teen programming like this year's nominees Colin in Black and White and PEN15 and winner Wonder Years. But tackling sex in a smart and entertaining way is a special quality that's been difficult for television to achieve. If you love Never Have I Ever, you'll also love these shows.
---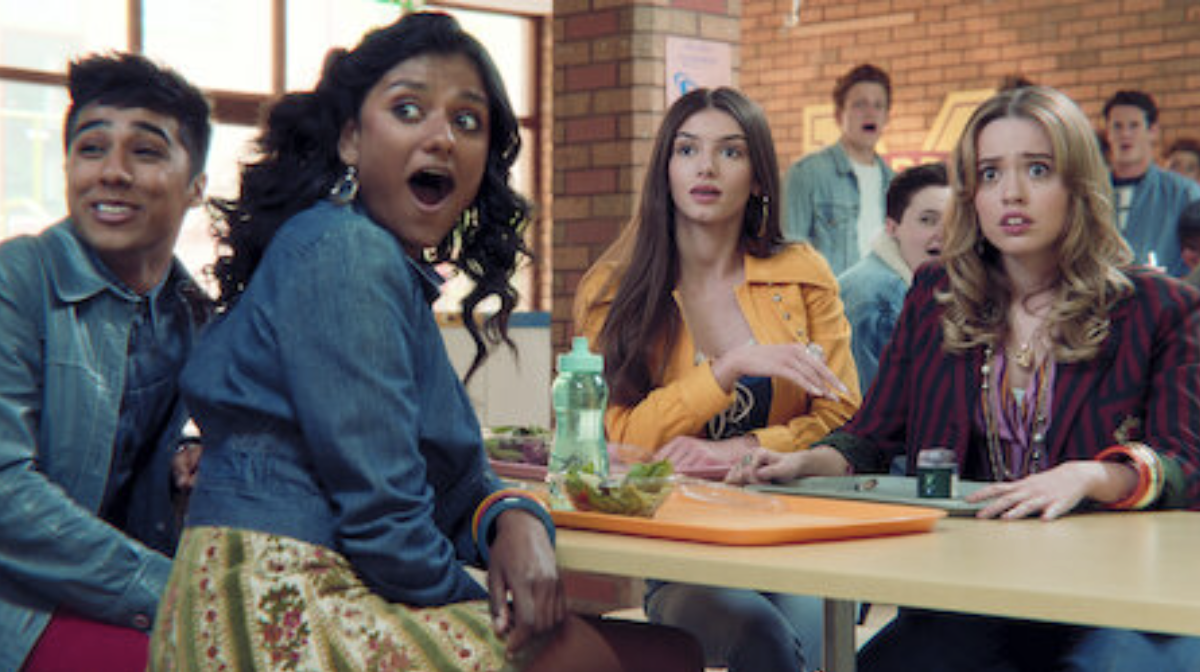 This British Netflix series is an absolutely joyous, unapologetic celebration of teen love, awkwardness, and sexuality. It stars the charismatically dorky Asa Butterfieldas high schooler Otis Milburn—who, at first reluctantly, learns a lot about sex from his sex therapist mother Jean, played (brilliantly!) by Gillian Anderson. He eventually turns this secret expertise into a side hustle giving sex advice at school with his crush Maeve (Emma Mackey). In the process, we learn about individual students' unique and varied difficulties with sex, such as addiction to masturbation, asexuality, priapism, and inability to orgasm. It's all a grand statement on the lacking state of official sex education in schools. But through Sex Education's three seasons, we also become deeply invested in the diverse cast of characters' romances, friendships, and, especially, Otis's impressive maturation.
Where to Watch: Netflix
---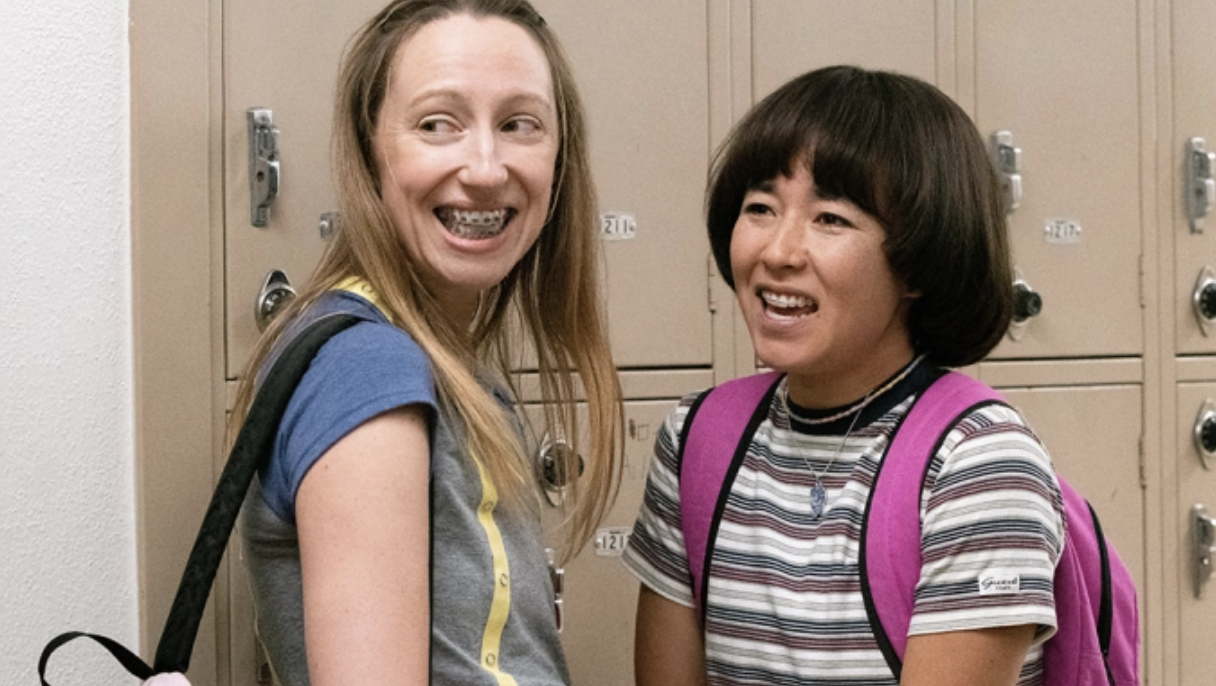 We've talked about PEN15's brilliance here before, but it's particularly resonant on the subject of adolescence–that is, the actual physical wonders and infuriations that the surge of hormones bring into our young lives after ten or so years of what we often feel is perfectly competent living. Then, all of a sudden, we want to touch ourselves in weird places, and we find ourselves longing to touch certain others as well. (After all, the show is named in code, with a giggle, for a part of the male anatomy.) For instance, on PEN15, the character of Maya (co-creator Maya Erskine) feels certain things while making her My Little Ponies kiss and discovers masturbation. When she finally confesses to her best friend Anna (co-creator Anna Konkle), she's deeply ashamed, calling herself a "pervert." Even when adult shows like Sex and the City did masturbation plotlines, it was revolutionary. To show tween characters—especially girls—wrestling with these issues is truly sex education.
Where to Watch: Hulu
---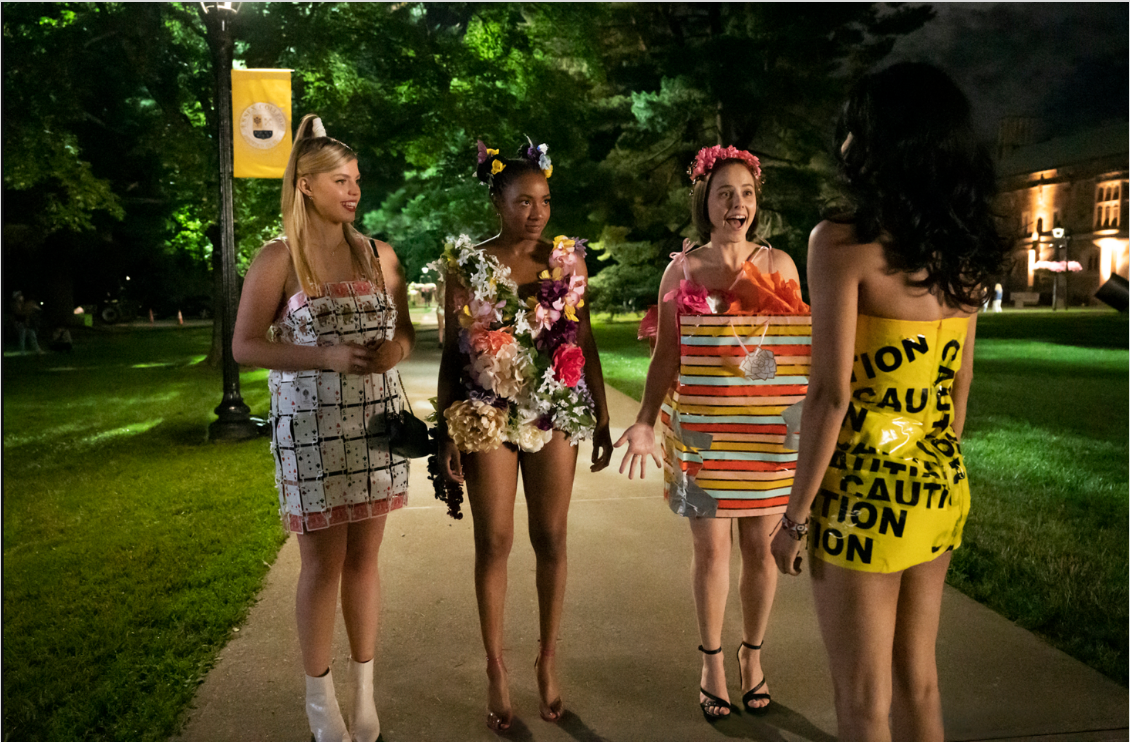 Like Never Have I Ever, The Sex Lives of College Girls is a creation of the singular Mindy Kaling, who has a knack for unapologetic visions of female sexuality—not to mention a refreshing willingness to pander to the female gaze for once. The Sex Lives of College Girls is chock full of cute boys with their shirts off and girls who are upfront about their desire to get it on. It's also funny and emotional at times, with fresh takes on a variety of issues that can easily veer into the cliché. Bela (Amrit Kaur), for instance, is super open about her desire for sex and her desire to dominate the comedy world, which makes it all the more awkward when the guy in charge of the school's prestigious comedy magazine tries to coerce her into something she doesn't want to do. Leighton (Renée Rapp) doesn't want to come out as gay because she's got it all as a Spence graduate and prime sorority rush candidate: "I don't want being gay to be my identity," she tells a dating app prospect. "I like my identity." The performances are luminous and career-making here—Kaur and Rapp are truly astounding—and the characters and dialogue are top-notch, making sex-positivity just one of its many appealing attributes.
Where to Watch: HBO Max
---
Dive Deeper
---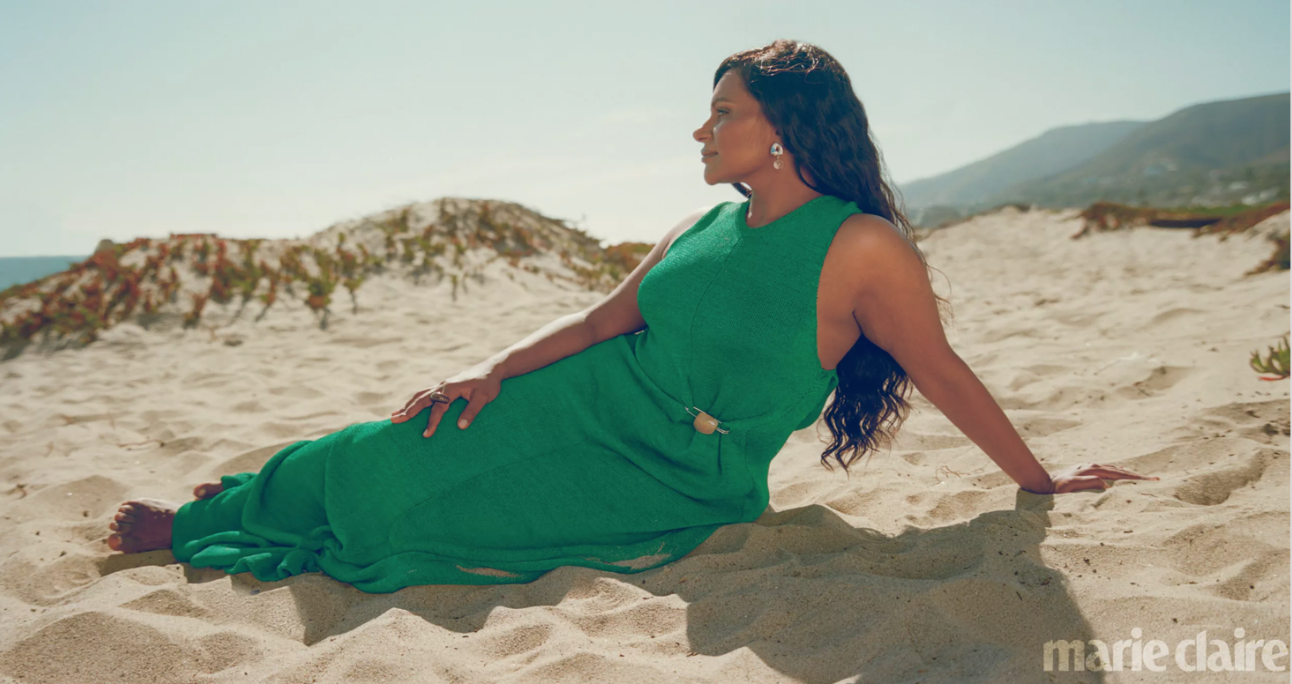 Marie Claire profiles Kaling, who is building a distinctively young woman-focused, sex-positive TV empire with Never Have I Ever and The Sex Lives of College Girls. Reporter Neha Prakash writes: "She has led the charge for a generation of brown girls to boldly go where no brown girl has gone before: (To a non-Ivy! Just kidding.) To a place of comfortability speaking up and out about topics—mental health, grief, depression, sex, dating, longing, desire—that remain taboo in Asian American culture."
Where to Read: Marie Claire
---
'Never Have I Ever' Season 3
"Let's see what the human body can do!" main character Devi (Maitreyi Ramakrishnan) says in this trailer for the current season.
---