Peabody Finds: Why Ted Lasso is a Story That Matters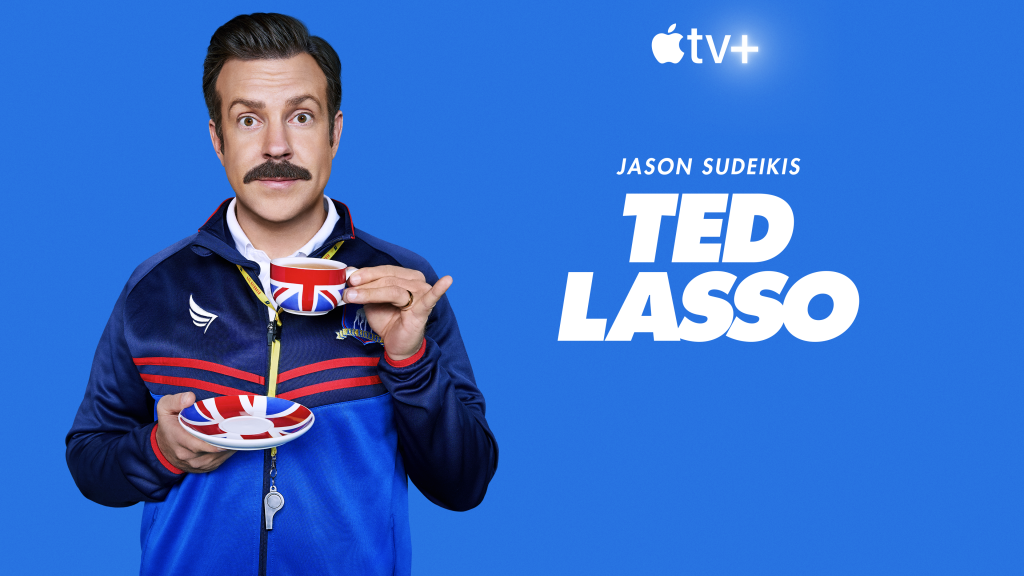 Welcome to Peabody Finds. Each week, this newsletter will be surfacing engaging media that matters and that you may have missed, from documentaries to podcasts to TV series and more. We'll also provide additional resources and information so you can dive deeper into the subject matter. If you like it, share it with a friend!
We understand that this may be a different type of email than what you're used to seeing from us. We're excited about this new venture and hope you enjoy it, but if you're not interested in receiving these emails in the future, feel free to adjust your preferences so that you only receive the emails you want.
What to Watch: "Ted Lasso"
Ted Lasso's abundant laughs come from its oddball premise: A folksy American college football coach is enticed to the UK to lead a down-on-their-luck Premier League soccer team in danger of being sent down to a lower division. But its beating heart comes from the quietly radical way that it shows a man in a position of power choosing kindness at every turn without sacrificing his authority. Jason Sudeikis, as the unflappably charming Ted Lasso, provides the perfect antidote to both British reserve and toxic masculinity as he (often hilariously) coaches a highly competitive group of male athletes to perform at the highest level by embracing vulnerability, empathy, and kindness.
If you haven't seen it yet, this one's a guaranteed winner even if you have absolutely no interest in sports of any kind. With the second season now streaming on Apple TV+, it's as good a time as any to get acquainted with this smart, funny, captivating celebration of good-heartedness.
Where to Watch: Apple TV+
Why it Won:
What this presumably Ugly American, fish-out-of-water tale offers instead is a charming dose of radical optimism, with an equally endearing Jason Sudeikis as Ted Lasso. It turns out that more than simply a sports coach, Ted is remarkably good at honest communication with others, affecting change by being a deeply good human being, one with his own quiet anxieties and pain. Indeed, much of the personal transformations in the characters and their extended relationships occurs through the ripple effect of Ted's radiant optimism and intensely sincere good will. Those who typically would be treated as minor or marginalized characters such as Keely, the soccer star's model girlfriend, and Nate the Great, the diminutive South Asian locker room assistant, become significant change agents of Ted's philosophy—the Lasso Way—that when we "BELIEVE," all manner of positive things will happen. For offering the perfect counter to the enduring prevalence of toxic masculinity, both on-screen and off, in a moment when the nation truly needs inspiring models of kindness, Ted Lasso wins a Peabody.
---
A Moment from the Show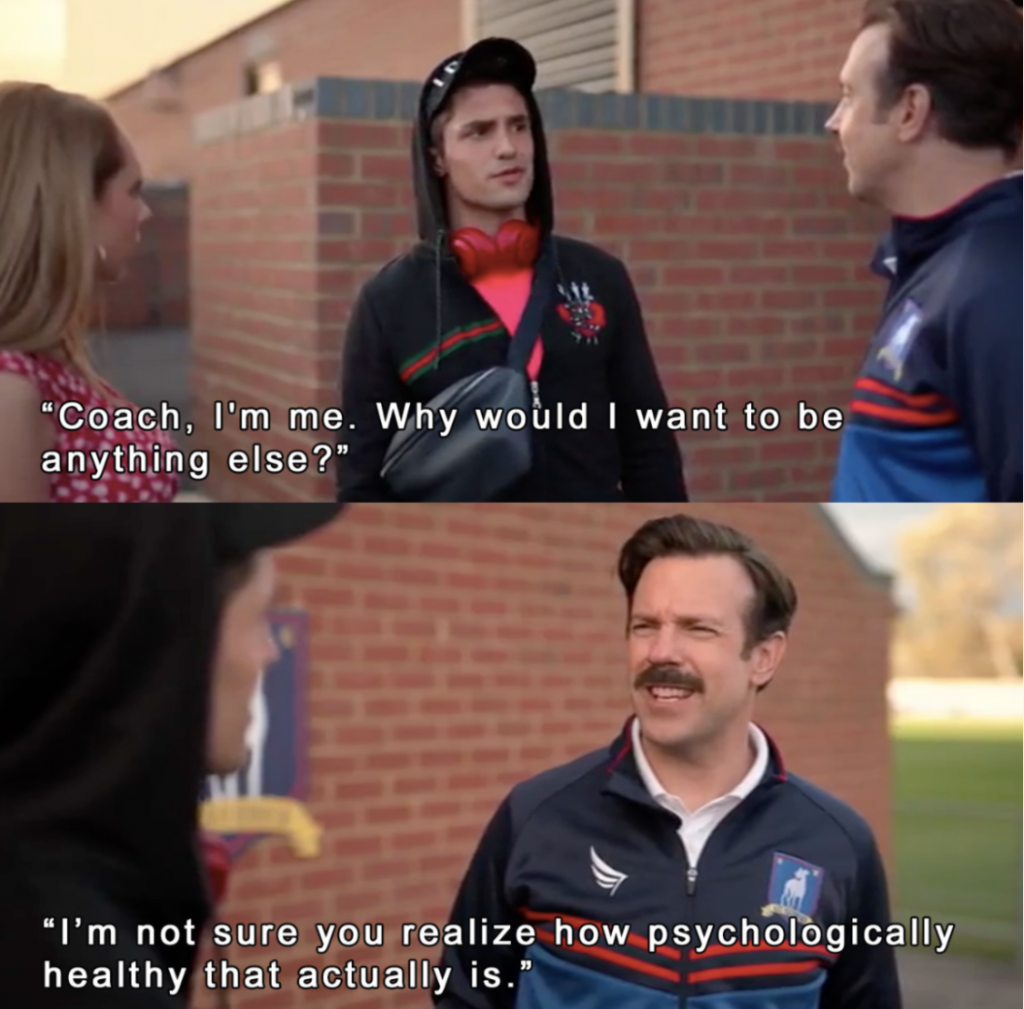 ---
Dive Deeper
Listen: How 'Ted' Lassoed His Way Into Our Hearts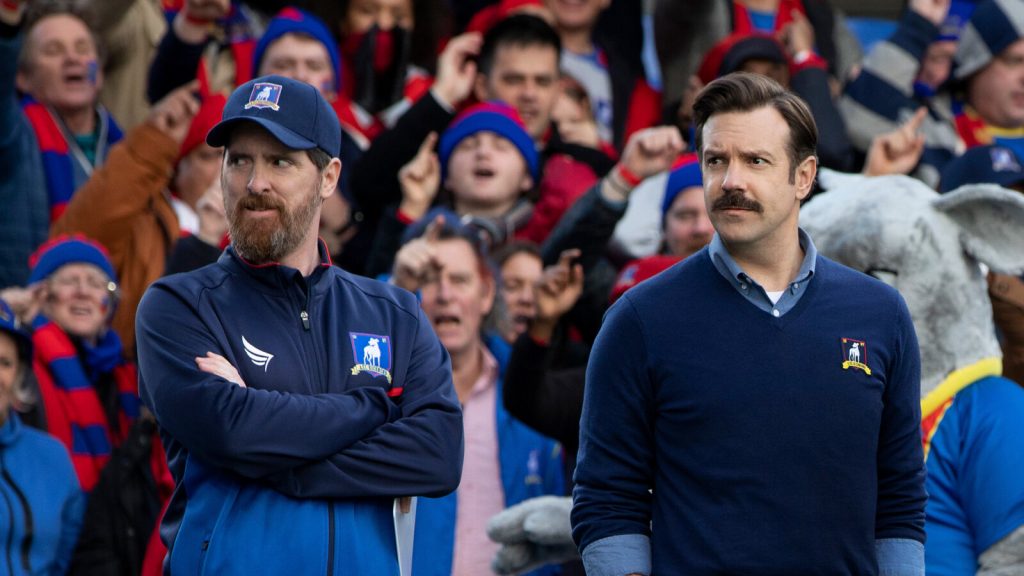 https://www.npr.org/2020/11/10/933599086/how-ted-lassoed-his-way-into-our-hearts
NPR's "Pop Culture Happy Hour" podcast helps listeners get to the bottom of Ted Lasso's magnetic charm and surprising appeal.
Where to Listen:NPR
---
Starred Review: Bring Ted Lasso Energy Into Your Life!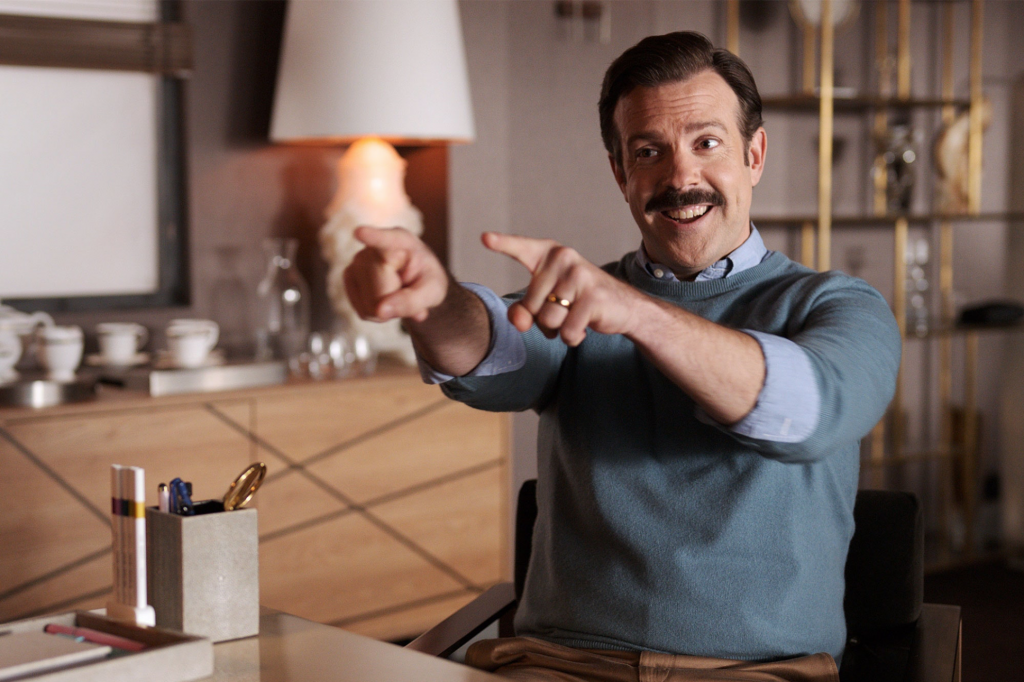 https://www.vanityfair.com/hollywood/2020/12/bring-ted-lasso-energy-into-your-life
Vanity Fair's review of Ted Lasso makes a compelling case that what the show is ultimately about is the undervalued art of "noticing."
Where to Read:Vanity Fair
---
Further Viewing: An American Coach in London
The character Ted Lasso originated in a series of promos advertising the Premier League on NBC and leaning into the humor of a clueless American attempting to talk about British soccer. As Miles Surrey points out in his analysis of Ted Lasso for The Ringer ("How on Earth Is 'Ted Lasso' Actually Good?"), it is more-or-less a miracle that a show whose origins are in a necessarily one-dimensional ad campaign should be such a success, but in retrospect you can see the seeds of what makes the character work so well in these extremely funny spots.
Where to Watch:YouTube
---
Will Ferrell and Jason Sudeikis Celebrate Ted Lasso's Peabody Award
Will Ferrell and Jason Sudeikis manage to do in a short acceptance video what Ted Lasso so effectively does throughout the series: Be funny, authentic, and sweet all at once.
Where to Watch:PeabodyAwards.com
---
If you enjoyed this recommendation, please consider sharing it with a friend who might enjoy it as well.

If this email wound up in your Gmail Promotions tab, go ahead and move it to Primary so you don't miss the next one.