Peabody Finds: Foodie Binges for the Holidays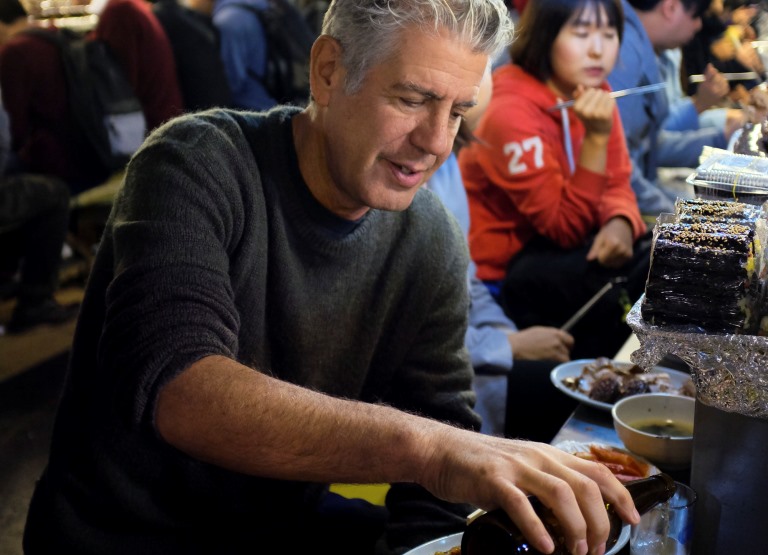 Welcome to Peabody Finds, the weekly newsletter for the Peabody Awards, offering our recommendations for powerful and thought-provoking media you should consider engaging. The newsletter offers deeper dives into Peabody-recognized programming (and beyond), with commentary, insights, and additional materials for context and expanded engagements. If you like it, subscribe here!
Foodie Binges for the Holidays
Two of the holiday season's greatest joys are the food and the copious stretches of quality binge-watching time. Why not combine the two and catch up on some of the greatest (Peabody-approved) food-related programming?
---
"Anthony Bourdain: Parts Unknown"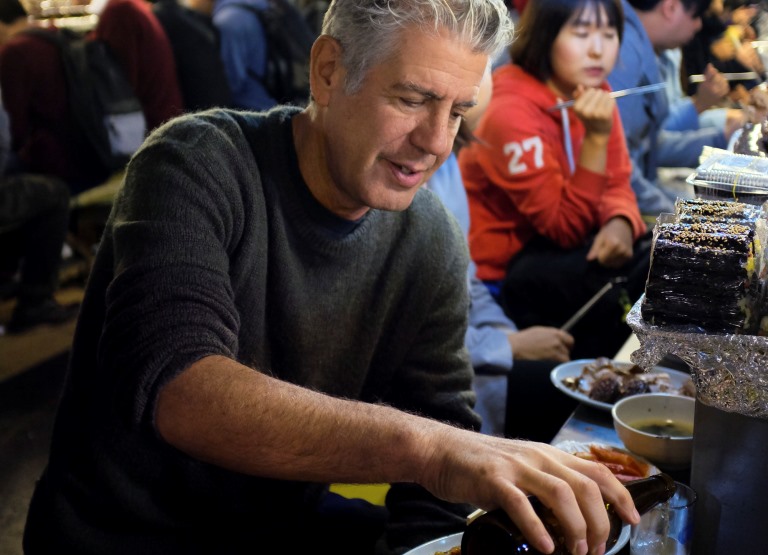 The late Anthony Bourdain—the subject of a recent "oral biography" (see below)—brings his rock 'n' roll chef spirit to this CNN documentary series, which ran from 2013 until his death in 2018 and won a Peabody in its first season. Every episode is a complete adventure, exploring a location through its food, customs, and social history with sumptuous on-location filming. Bourdain's style offers relaxed interviews with knowledgeable locals while simultaneously producing skillful historical context and, of course, lots of fascinating food. From Los Angeles' Koreatown, New Mexico, and Detroit to Lyon, Russia, South Africa, and Hanoi (with then-President Barack Obama), Bourdain shares his passion for food and insatiable curiosity to make viewers feel like they were there.
Where to Watch: HBO Max
---
Julia Child's "The French Chef"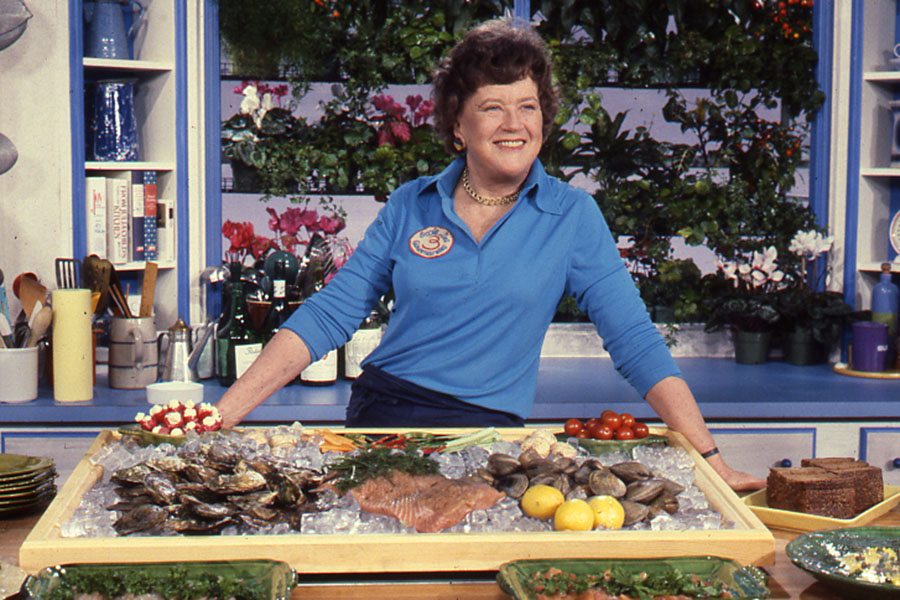 Child's iconic public television show made French cooking accessible to the masses. From 1963 to 1973, Child talked viewers through recipes—in her distinctive throaty warble—ranging from Roast Chicken and Onion Soup to Beef Wellington and Flaming Soufflé. The show was shot live to videotape, with mistakes left in as a way to show audiences how to roll with imperfections, lending Child a genuine, accessible quality viewers loved. Child, the subject of a new documentary (see below), won a Peabody for the series in 1964, for doing "more than show us how good cooking is achieved; by her delightful demonstrations she has brought the pleasures of good living into many American homes."
Where to Watch: Amazon Prime
---
Alton Brown's "Good Eats"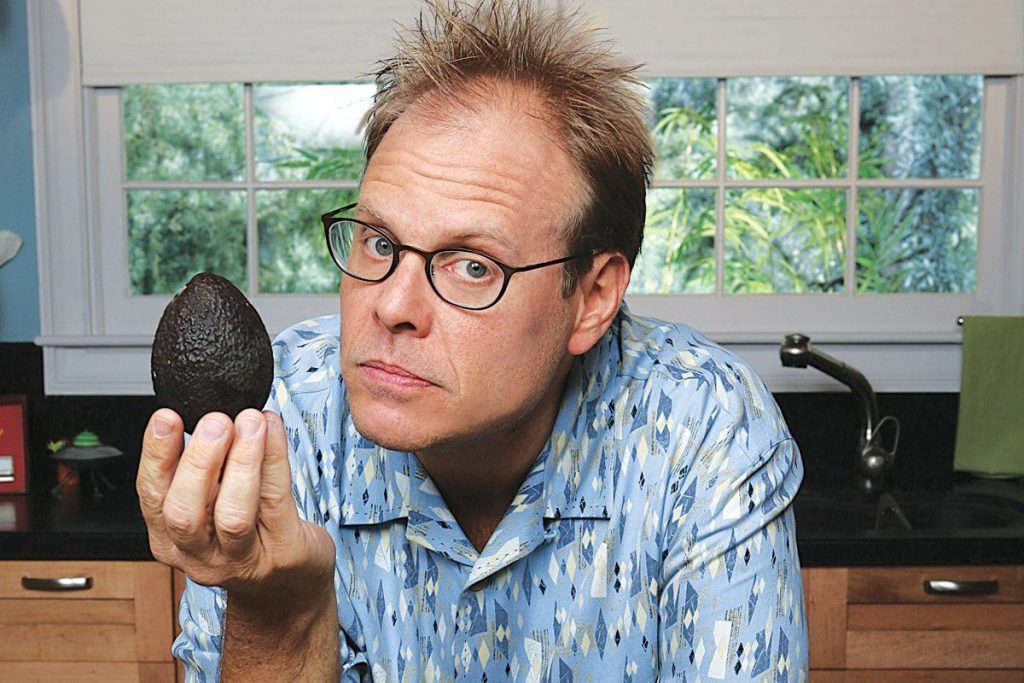 Brown brings science, history, and comedy to his cooking series, which launched in 1999 and ran through 2012, and was subsequently revived in 2019. Brown described it as a combination of Julia Child, Mr. Wizard, and Monty Python. Brown's 2006 Peabody Award citation said, "Rarely has science been taught on TV in such an entertaining—and appetizing—manner as it is in Alton Brown's goofy, tirelessly inventive series."
Where to Watch: Food Network
---
Alton Brown's Top 10 Recipe Videos
---
Dive Deeper
Further Reading: "Bourdain: The Definitive Oral Biography" by Laurie Woolever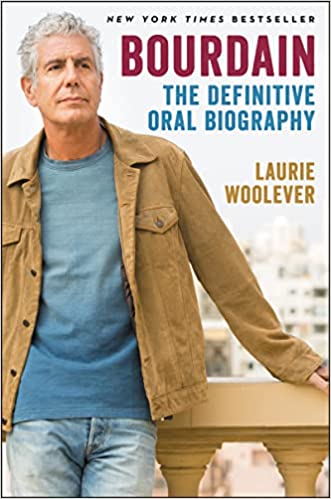 This New York Times bestseller offers an account of the chef's adventurous life and spirit via the recollections of those who knew him best. Author Laurie Woolever, Bourdain's longtime assistant, interviewed nearly 100 people, including colleagues such as Eric Ripert, José Andrés, Nigella Lawson, and W. Kamau Bell; members of his kitchen crews; his publishing and television partners; and his daughter and closest friends. The result is a thorough and nuanced portrait of the man who brought a swashbuckling approach to food, culture, and travel.
Where to Buy: Bookshop.org
---
Further Viewing: "Julia"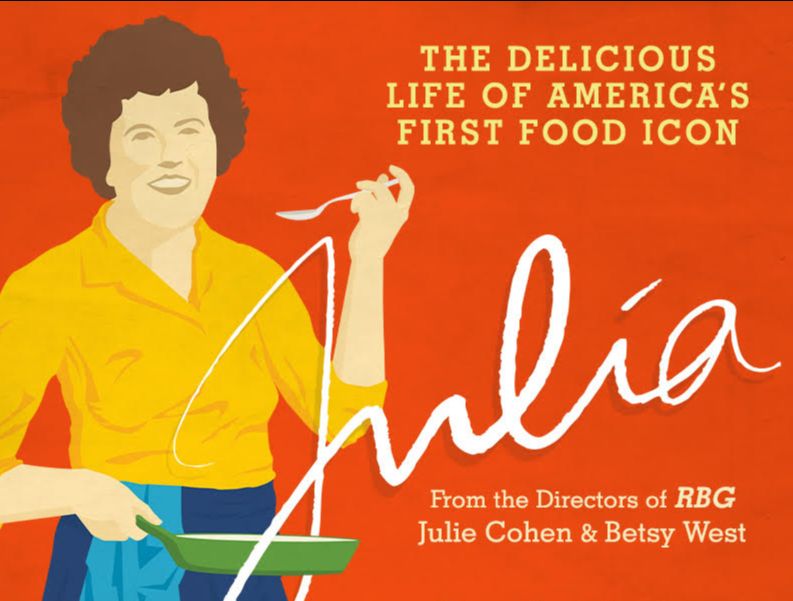 This new documentary examines how Julia Child changed the way Americans cook and eat, casting aside Jell-O and Spam for scallops and quiche. The documentary chronicles her life from serving in World War II and attending the Cordon Bleu cooking school on the G.I. bill to meeting her extraordinarily supportive husband, Paul Child, and helping to cement public television in popular culture with her groundbreaking show.
Where to Watch: In Theaters
---
Peabody's Interview with Anthony Bourdain on the making of "Parts Unknown"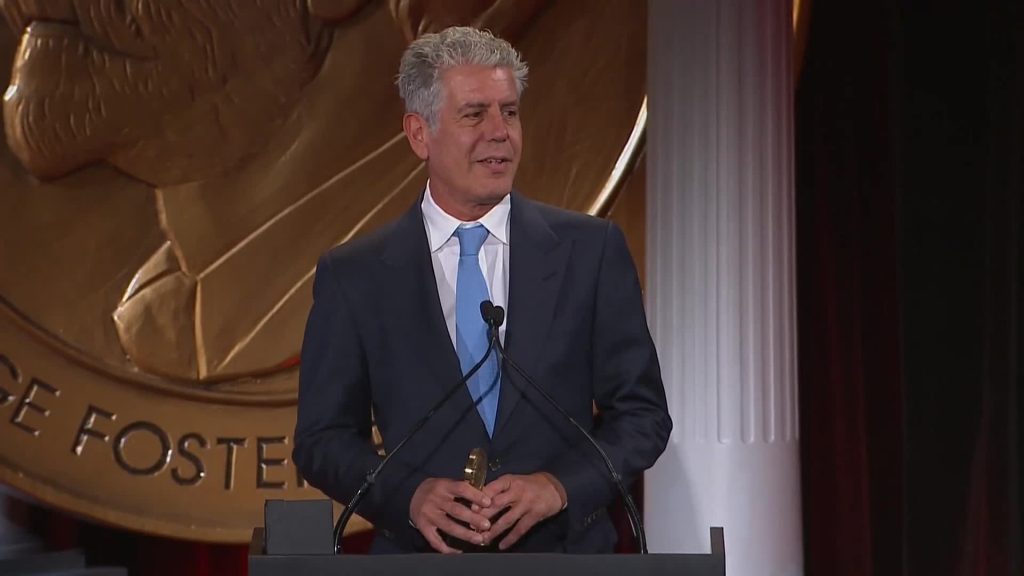 In Peabody's Stories That Matter podcast series, Anthony Bourdain discusses the locations he visited that meant the most to him and his simple approach to capturing stories. Bourdain says, "For a lot of these places, I try to not have an agenda. I try to talk to people about ordinary things and in doing that, they often say extraordinary things back to me."
Where to Listen: PeabodyAwards.com
---
If you've enjoyed this, please subscribe to the weekly Peabody Finds newsletter here