How "Insecure" Gave TV a New Kind of Chosen Family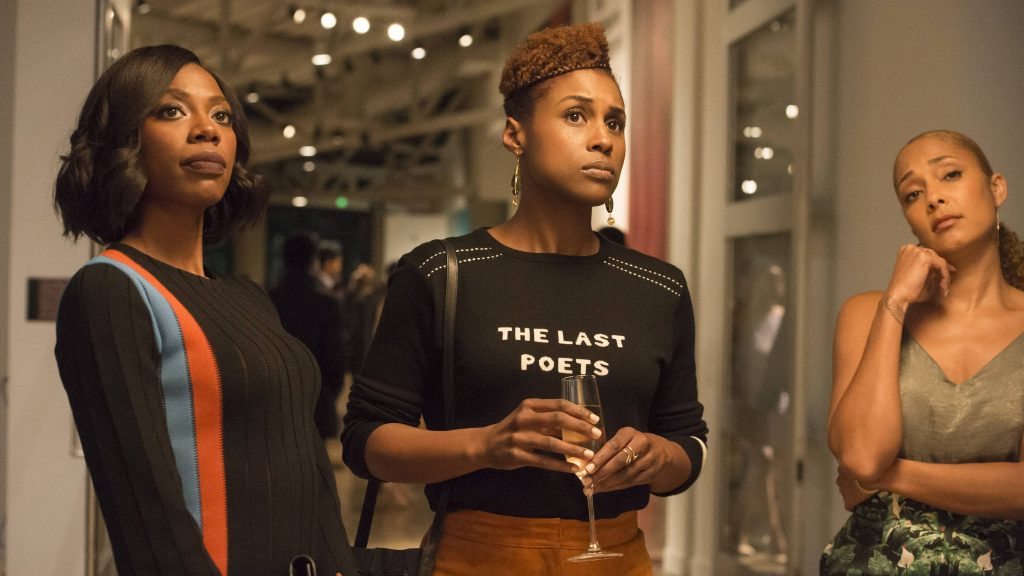 Welcome to Peabody Finds, the weekly newsletter for the Peabody Awards, offering our recommendations for powerful and thought-provoking media you should consider engaging. The newsletter offers deeper dives into Peabody-recognized programming (and beyond), with commentary, insights, and additional materials for context and expanded engagements. If you like it, subscribe here!
How "Insecure" Gave TV a New Kind of Chosen Family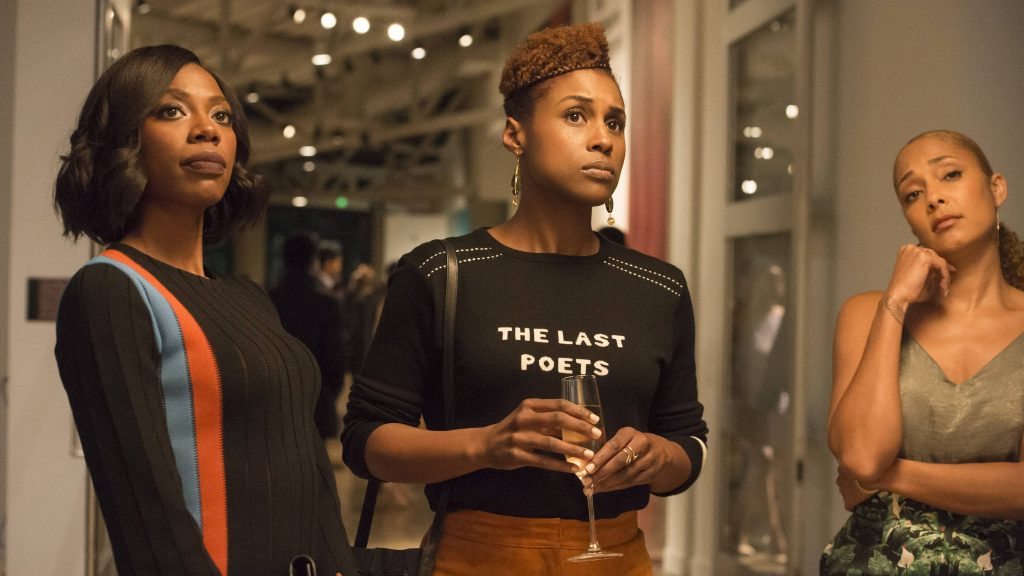 Since TV began invading American living rooms in the late 1940s, families have been central to the operation on both sides of the screen. Families gathered together, often to watch stories about families. And as ideas about the family began to change, so did what we thought of as a TV family, switching from blood relatives living together to chosen families of close-knit friends who leaned on each other, celebrated holidays together, even fought and made up like families. By the 1990s, some of our most beloved TV families were of the chosen kind: the core characters of Living Single, Tales of the City, Friends, Sex and the City, and Girlfriends among them.

For the past five years, HBO's Insecure has joined those ranks. Once you've watched, it's easy to imagine sharing a Thanksgiving with Issa, Molly, Kelli, Tiffany, and the rest of the gang. But there's something different about this chosen-family show, the singular vision of its creator and star, Issa Rae. It's far more naturalistic than its predecessors. Its chosen family is one you believe could actually coalesce in real life, not a forced selection of decidedly different types meant to represent different parts of the zeitgeist, nor a group of codependent friends who seem to have no life outside of each other. (Not that we don't love Friends and Sex and the City anyway!) Insecure, unlike most of its predecessors, is free of contrivances.

Without fuss, it flows back and forth between comedy and drama, more like real life than a show. (It even does this on a technical level; producer Amy Anobitold the LA Times thatit's "shot like a comedy, lit like a drama.") It's funny, but the relationships are as riveting as a thriller at times, particularly Molly and Issa's friendship growing pains.

With the same sense of naturalness, Rae brought us into a world she clearly loves: Inglewood and Los Angeles' Black culture, including block parties, restaurants, artists, and designers. The overall result is an immersive world that makes viewers feel like they've lived life right alongside Issa and her friends as they navigate the particular difficulties of their early 30s. When the show began in 2016, Rae said, "We're just trying to convey that people of color are relatable. This is not a hood story. This is about regular people living life."

In its five seasons, Insecure has become a pipeline for Black talent in Hollywood, a conscious effort on Rae's part. It became HBO's first significant hit created by and starring Black people, a milestone for a network that pioneered quality cable programming but remained remarkably white until Insecure. The series also placed Rae in the pantheon of auteur-stars such as Larry David, Lena Dunham, Tina Fey, Donald Glover, and Phoebe Waller-Bridge. And it proved that "diversity" on television can go beyond tokenism, reminding us that an all-Black cast is just as relatable as an all-white one.

With Insecure now in the middle of its final, fifth season, the long holiday weekend is the perfect time to catch up with Issa and her friends. They hold an important space in television history—but they also happen to be a really fun hang.
---
A Moment From the Show
---
Dive Deeper
Starred Review: "Insecure" Season 5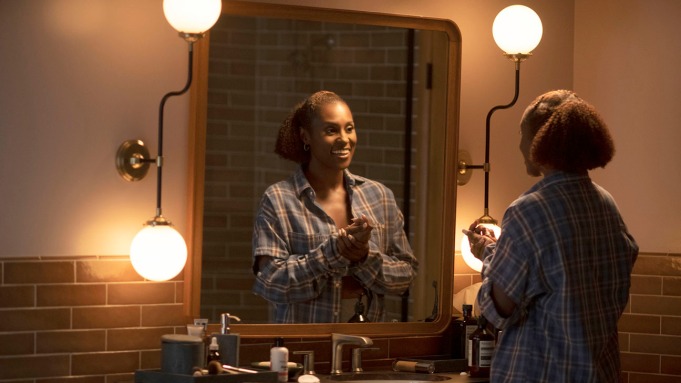 The Hollywood Reporter's Lovia Gyarkye writes: "As we watched Issa, Molly, Lawrence, Kelli and Tiffany break up, make up, get drunk, cry, kiss, the show slyly shifted its central question away from pure action (how to go after what you want) and moved toward meditation (wait, what do you actually want?). This reframing undoubtedly strengthened the series, allowing the writers to create more persuasive and affecting narrative arcs that deepened our understanding of the characters. That perspective, combined with Insecure's lush visual language and apt musical choices, made the series a force — even when it faltered. Now, with its highly anticipated fifth and final season (of which critics received the first four episodes), the team behind Insecure, which includes Rae, showrunner Prentice Penny and director Melina Matsoukas, affirms the series' legacy as an elegant and confident depiction of a specific kind of Black millennial experience."
Where to Read: The Hollywood Reporter
---
Further Listening: Insecuritea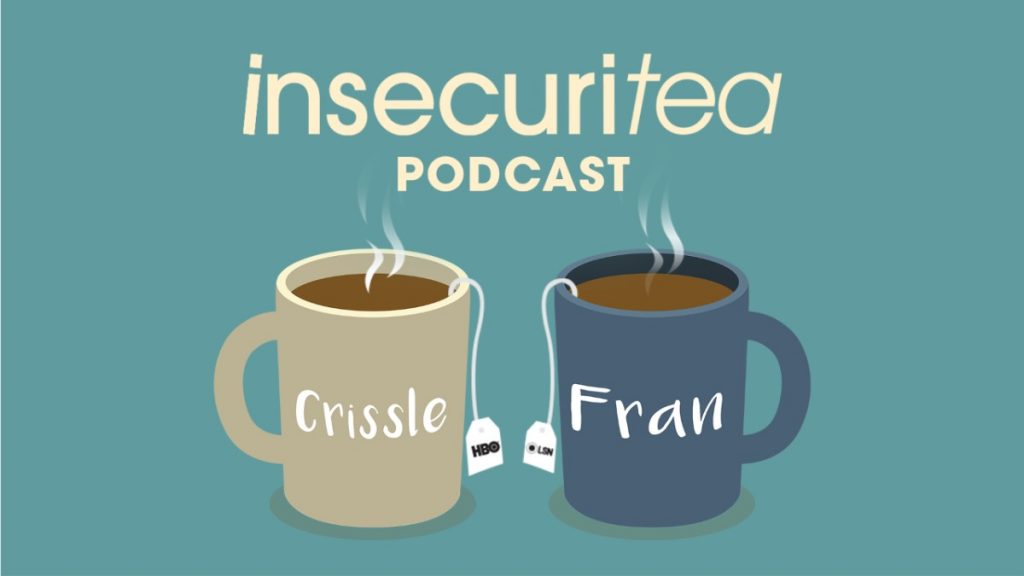 Hosts Francheska Medina and Crissle West go deep on every episode of Insecure in this recap-and-dissect podcast officially endorsed by HBO.
Where to Listen: Insecuritea
---
Further Viewing: "The Misadventures of Awkward Black Girl"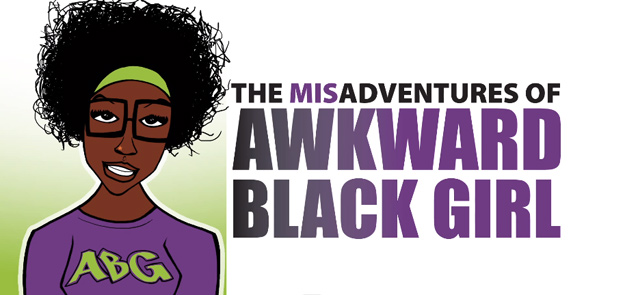 Issa Rae's meteoric rise to New York Times bestselling author, Insecure creator-star, trailblazer, and media mogul began with this web series in 2011. Her titular character, J, introduces herself—and the series—this way: "I'm awkward and Black. Someone once told me those were the two worst things anyone can be. That someone was right." Though she and her work have evolved significantly since then, Rae's superpower—making the constant stumbles of young adulthood eminently watchable—was intact from the first moment.
Where to Watch: The Misadventures of Awkward Black Girl
---
Issa Rae's Peabody Acceptance for "Insecure"
As Issa Rae accepts the Peabody Award, she reveals she was asked to consider changing the title of the show. The title, however, was important to Rae and the creators, as it reflected the rarity of seeing Black women as flawed, insecure, and unsure people on screen, she says: "To be able to display dark-skinned Black women on screen just living their lives not being oppressed, not suffering … is truly a privilege."
Where to Watch: PeabodyAwards.com
---
If you've enjoyed this, please subscribe to the weekly Peabody Finds newsletter here