Peabody Award-winning Films on Turner Classic Movies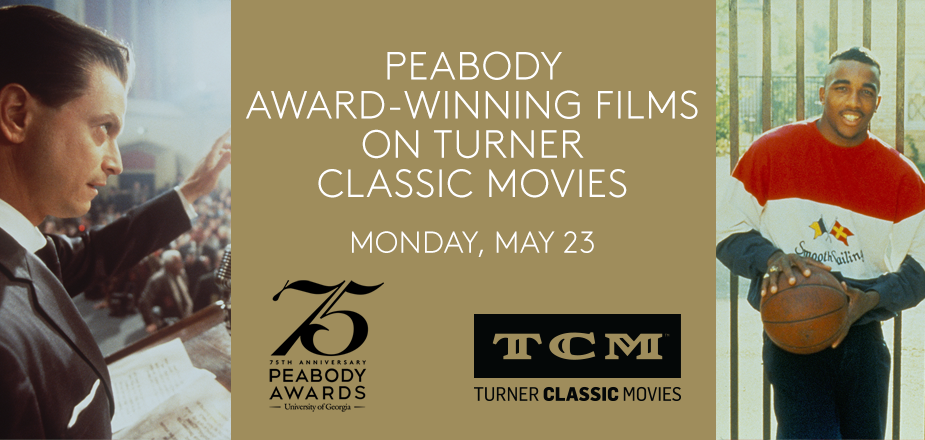 Turner Classic Movies, itself an institutional Peabody Award winner, is helping Peabody celebrate its 75th Anniversary with an 11-hour marathon of Peabody-winning Films on Monday, May 23, starting at 8 p.m. The network will show Hoop Dreams (1994), as well as make network premieres for Green Eyes (1977), Promise (1986) and George Wallace (1997), a TNT miniseries.
Green Eyes – 8 p.m.
Green Eyes follows the journey of Lloyd Dubeck, a Vietnam veteran wounded both physically and psychically. Released from a VA hospital, walking with a cane, he can't find work, can't seem to fit in. But this isn'st one of those vet-goes-psycho melodramas. Dubeck, sensitively portrayed by Paul Winfield, fresh from his Oscar-nominated role in Sounder, finds a renewed sense of purpose by returning to Saigon to search for a Vietnamese woman he had loved and a child he fathered but never got to see. All he knows, thanks to a single letter from her, is that it's a boy with green eyes.
What follows is not only an unforgettable dramatic work, by turns heartbreaking and heart-warming, but one of the most candid depictions ever filmed about the impact of our "involvement" in Vietnam. The Peabody Judges called it a "a touching, moving treatment," garnering it a 1977 Award (read more).
Hoop Dreams – 10 p.m.
Hoop Dreams tells the story of two black boys with hopes of playing in the NBA who transfer to a predominantly white, Catholic high school in Illinois to follow their dreams. It details their struggle to stay focused in school with the pressure of meeting their athletic goals and resisting temptation from the streets they live on, all while under constant threat of being kicked out because they couldn'st pay their bills.
Now a part of the Criterion Collection, the 21-year old tale still resonates with viewers as the problems it exposes have yet to be resolved. Media today is still discussing how to pull kids out of the poverty cycle and help them succeed, not only academically, but also in the goals they set for themselves. It strives to answer the question of how we make sure that every child, no matter their race, zip code or creed, succeeds. This year's winner, The Case for School Desegregation, is just one modern example of this ongoing concern.
"More than a 'one-shot' documentary, this landmark work has ongoing instructional value," the Peabody judges said, earning it a 1995 Award.
Promise – May 24, 1 a.m.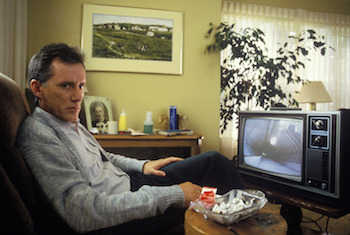 First broadcast on CBS on December 14th as part of the Hallmark Hall of Fame series, Promise has been honored with multiple Emmy Awards, two Golden Globe awards, the Humanitas Prize, and the Christopher Award in addition to its 1987 Peabody Award.
James Garner and James Woods star as two brothers (Bob and D.J. respectively) rediscovering each other after the death of their mother. D.J., who was struck with schizophrenia in his late teens, had remained living at home with their now deceased mother throughout his life, and with her gone, he no longer has mental or financial support.
Bob vows to fulfill the promise he made to their mother to look after D.J. The conflict this decision creates, both in disrupting his personal life, and the resulting emotional breakdown his brother experiences, create a stark look at the importance of family obligations and the social stigma of mental illness. When this film first aired, schizophrenia was seen as an incurable, if treatable, condition. The film underscores Bob's growing awareness of the complicated internal world of D.J., whose schizophrenia has progressed far beyond what Bob had remembered from their youth, with scenes depicting institutional life, and the difficult choice Bob has to face when deciding if he should commit his brother to an institution. It was awarded a 1986 Peabody as a "sensitive, exceptional production" in the words of the Peabody judges.
George Wallace – May 24, 3 a.m.
George Corley Wallace began his public life as a judge, and entered politics as a supporter of Alabama governor 'Big Jim' Folsom. After he himself became Alabama's Governor, it was his stance on continuing segregation which thrust him into the national spotlight. But while preparing for a presidential campaign in Laurel, Maryland, Arthur Bremer shot him five times in a failed assassination attempt on the 5th of May, 1972. The shooting left Gov. Wallace permanently paralyzed and in constant chronic pain.
This film opens with that shooting, and leverages the unique details of his life to paint a dramatic portrait of the social upheaval and civil rights struggle that informed and complicated the life of George Wallace, politician. The judges call George Wallace a "Faustian saga of the rise, fall, and ultimate redemption of one of our most controversial political figures," earning it a 1997 Peabody Award.