Peabody Awards Ceremony Coverage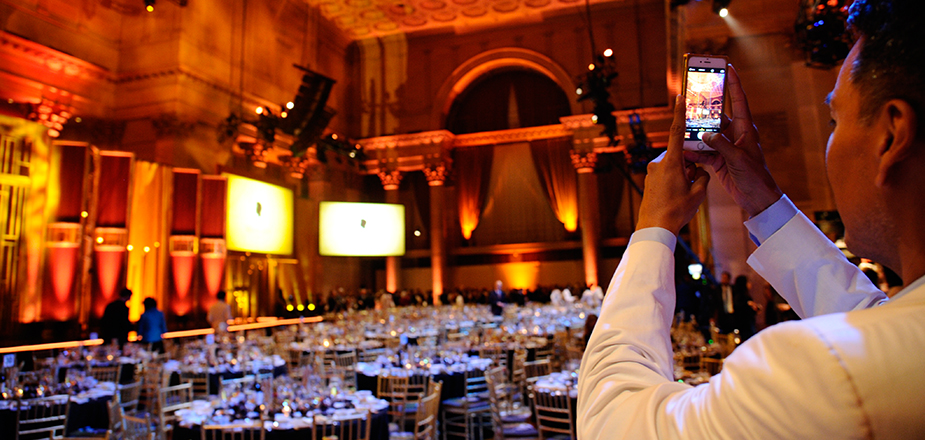 Join us online as we celebrate our 75th Anniversary!
Even if you can'st make it to Cipriani Wall Street on May 21 for the 75th Annual Peabody Awards, our social media team will be bringing you backstage coverage that will make you feel like you'sre in the room. We will also be covering all of the events leading up to the ceremony.
Wednesday, May 18
Marvel's Jessica Jones Discussion with Melissa Rosenberg and Krysten Ritter
Beginning at 7:00 p.m. ET
Thursday, May 19
A Conversation with President of HBO Documentary Films, Sheila Nevins, moderated by Gayle King
Beginning at 6:00 p.m. ET
Friday, May 20
Peabody-Facebook Futures of Media Award Luncheon
Beginning at 12:00 p.m. ET
Saturday, May 21
Peabody Award Ceremony, hosted by Keegan-Michael Key
Beginning at 5:30 p.m. ET
Starting at 6 p.m. on Saturday, May 21, Ana Kasparian will be on the Red Carpet with Facebook Live as each winner arrives. Each monumental moment and the best quotes of the night will be highlighted on our Twitter feed. Our Instagram and Tumblr accounts will feature photos from our professional photographers of everyone in the room. The entire night will be captured with the hashtag #Peabody75 across all social media platforms.
Please contact Matt Biscuiti by email at matt@lippingroup.com for high resolution photos or video clips from the awards ceremony.