If You Love Ted Lasso … Don't Miss These Other Great Depictions of Positive Masculinity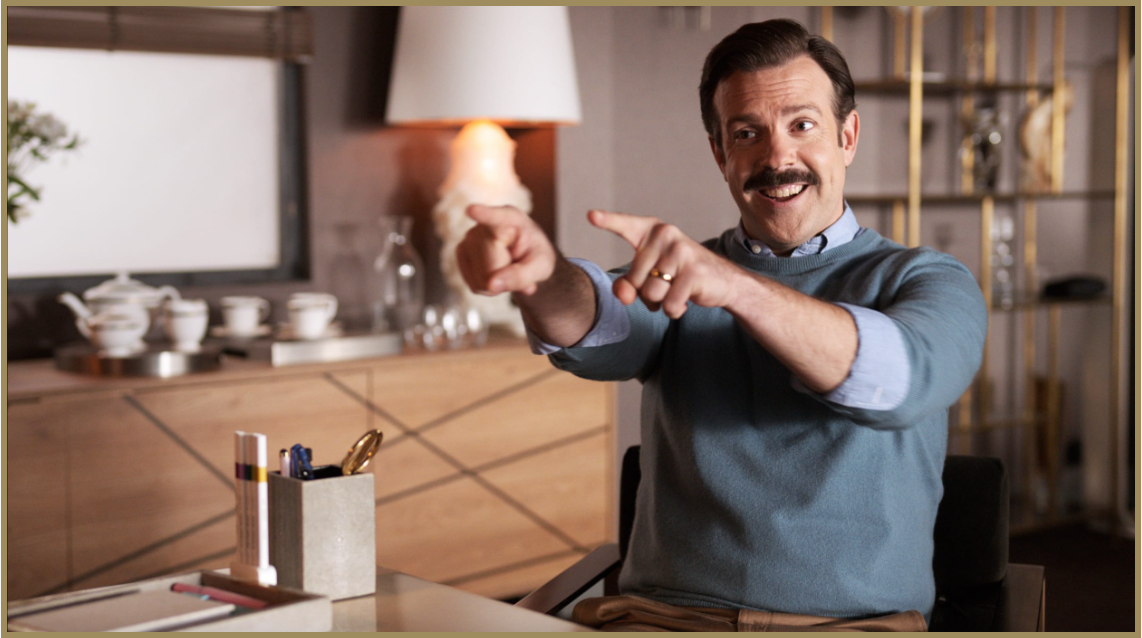 Welcome to Peabody Finds, the weekly newsletter for the Peabody Awards, offering our recommendations for powerful and thought-provoking media you should consider engaging. The newsletter offers deeper dives into Peabody-recognized programming (and beyond), with commentary, insights, and additional materials for context and expanded engagements. If you like it, subscribe here!
If You Love Ted Lasso … Don't Miss These Other Great Depictions of Positive Masculinity
Ted Lasso is at the peak of its powers. Currently in its third season on Apple TV+, the show, starring Jason Sudeikis as a good-natured American coach of a British soccer team, has become a sensation. It's so culturally pervasive that you know what it is even if you've never watched. It's experienced the requisite backlash, a sure sign of domination. The cast even visited the White House recently to talk about mental health issues with President Joe Biden and his staff. The series has clearly hit a nerve with its depiction of positive masculinity—male characters talking about their difficult feelings, supporting each other, getting help from therapy, and, on balance, spreading kindness, even in the testosterone-driven world of sports.
Masculinity on television used to mean mostly dads: Father Knows Best or The Andy Griffith Show, perfectly admirable men but one-dimensional, with a heavy emphasis on wisdom and authority. During the more recent rise of Prestige Television, Tony Soprano and Don Draper ushered in a wave of complicated antiheroes—fun to watch, but hardly role models for how to deal with difficult feelings or express empathy and vulnerability. In the last few years, we've seen more nuanced representations of masculinity, from Sterling K. Brown's Randall Pearson on This Is Us to William Jackson Harper's Chidi Anagonye on The Good Place. But Ted Lasso put men's mental health at its center, as Ted has struggled with processing his father's suicide, balancing competitiveness with positivity as a coach, and being present for his own son after moving to the U.K. for his work. Therapy is a constant touchstone, from the couples counseling he and his ex-wife received to the game-changing sessions Ted has with the psychologist hired by his team.
White men have been the center of most narratives for the length of TV history, so they have, correctly, been excluded from discussions about representation. But because of that, the kinds of men we see on television has not gotten a lot of attention. Still, more harmful and aggressive visions of masculinity have been shown to correlate with bullying, sexual harassment, and violence, as well as depression and suicidal thoughts. More positive media role models for men could help alleviate a variety of major societal crises, including online harassment, the widespread abuse of women revealed by the #MeToo movement, and mass violence.
Here are a few programs that depict positive masculinity beautifully. If you love Ted Lasso, these should be next in your queue.
---
'Men of a Certain Age' (2009-11)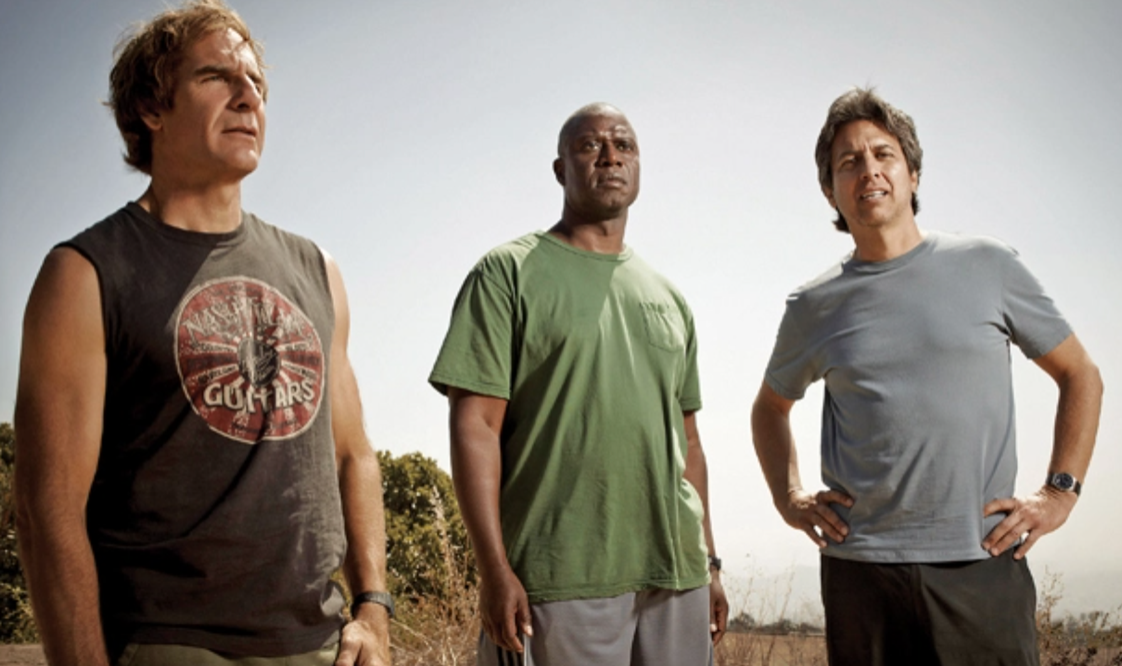 Men of a Certain Age is the most delightful possible version of exactly what it sounds like: a touching dramedy about three male friends navigating middle age, created by Ray Romano and Mike Royce. Romano plays Joe, a divorced father of two who's let go of pro golf career dreams and instead started running a party supply store and picked up a gambling addiction; Andre Braugher's Owen faces down anxiety and diabetes while working as a car salesman, a job he hates, at a dealership run by his overbearing father; and Scott Bakula's Terry is a semi-retired actor clinging to his youth by dating much younger women. Ahead of its time, this Peabody winner wasn't nearly as popular as it deserved to be during its 2009-11 run on TNT, a time when television was still obsessed with awful middle-aged men with glamorous and violent problems. The Men of a Certain Age guys were the true antidote to the antihero, and still deserve to be watched.
Where to Watch: HBOMax
---
'Mr. Corman' (2021)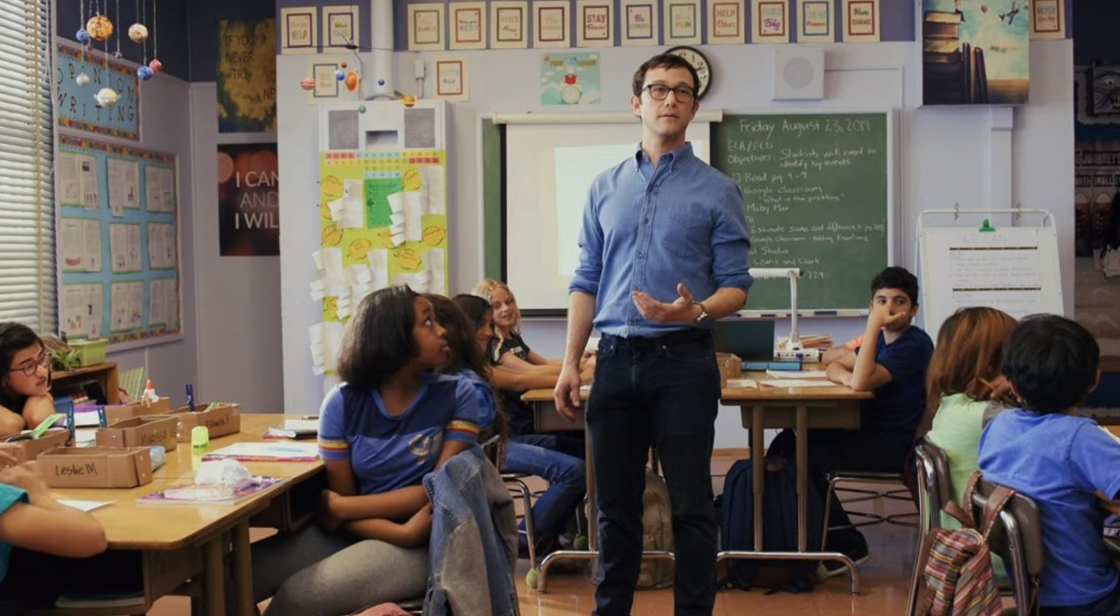 This tiny, beautiful gem, created by and starring Joseph Gordon-Levitt, follows a fifth-grade teacher, Josh, who has given up his dreams of becoming a rock star and broken up with the love of his life, landing him in an existential crisis. Josh struggles to find his life and identity amid this new normal—and that's before he's forced, three-quarters of the way through the show's one season, to go back home to live with his mom (played beautifully by Debra Winger) when the pandemic hits. What's most striking about Mr. Corman is the artful way it uses fantasy sequences and surrealism to cut to the core of Josh's very real experience of anxiety. It also poses a key, devastating idea: that anxiety is the only sane response to life on Earth, and that the trappings of modern existence (including such things as "television shows" with "plots") are simply here to numb us to that reality. And yet the overall experience of watching Mr. Corman is, somehow, uplifting, maybe because the only antidote to all the angst is simple human connection. As Josh's mom tells him, "You take what you get, and you're lucky enough just to be alive."
Where to Watch: Apple TV+
---
'Shrinking' (2023)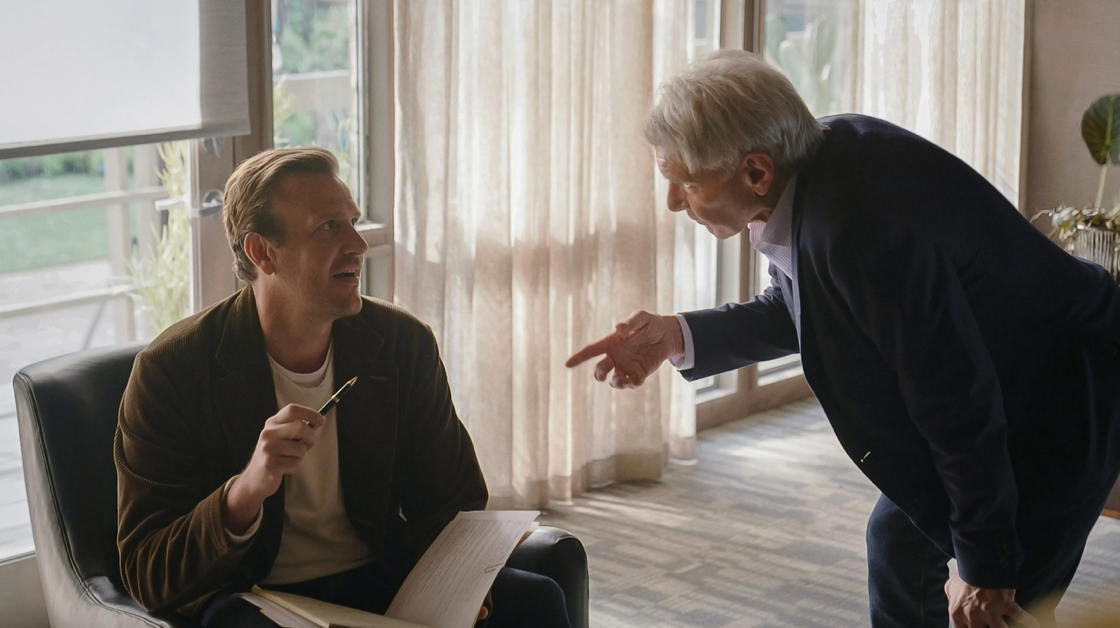 Shrinking is a natural follow-up to Ted Lasso, created by the same guy, Bill Lawrence, along with, in a heartwarming indicator of behind-the-scenes male camaraderie, Lasso star Brett Goldstein and Shrinking star Jason Segel. The series reflects the same ethos, with Segel playing Jimmy, a therapist who's lost himself in grief after the death of his wife—and is getting better by reaching out to the quirky characters who surround him. That includes his gruff mentor, Paul, himself dealing with Parkinson's Disease (Harrison Ford in a must-see performance); and his patient Sean (Luke Tennie), a recent veteran suffering from PTSD. Its controversial first-season finale is another matter, but it's worth watching for its refreshing take on men, feelings, and friendship. Bonus: It's also a lovely showcase for the under-appreciated Jessica Williams as Jimmy's colleague/friend/lover.
Where to Watch: Apple TV+
---
Ray Romano and Mike Royce's Peabody Acceptance for 'Men of a Certain Age'
Royce said, "I want to thank TNT just so much for taking a chance on this show where the pitch was: 'It's about three guys … who are 50! One's diabetic, the other owns a party store! I'll wait here while you make the action figures.'" In response, Romano quipped: "They were inaction figures, actually."
Where to Watch: PeabodyAwards.com
---