Today Show Wins Peabody Institutional Award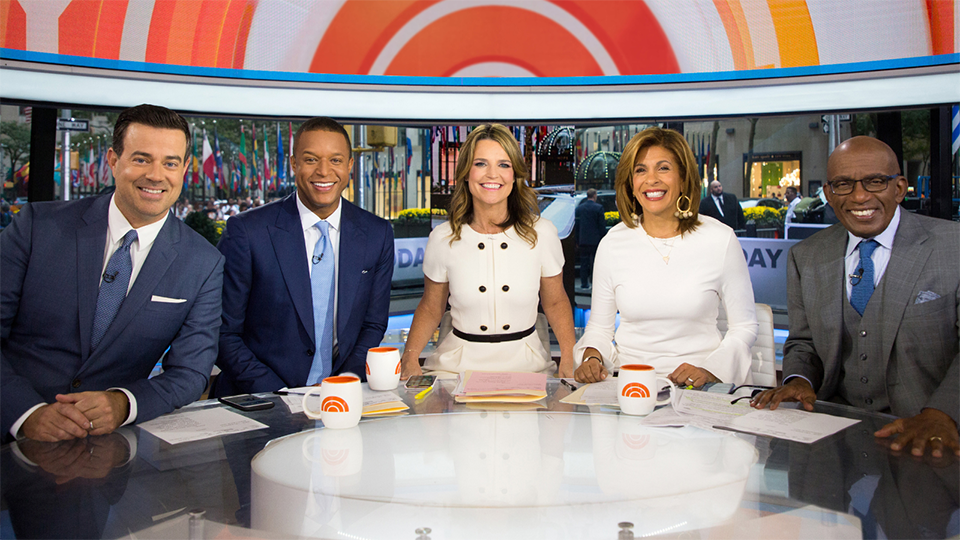 NBC NEWS' TODAY  WINS PEABODY INSTITUTIONAL AWARD
83rd Annual Peabody Award Winners to be Celebrated in Los Angeles on June 11
ATHENS, GA (April 5, 2023) – Peabody today announced that TODAY, NBC's NEWS' pioneering morning news program, has won the Institutional Award. For over 70 years, TODAY's live broadcasts have provided viewers with entertaining and important top-of-the-day connections to news, politics, celebrity, sports, home life, and weather.  Selected by the Peabody Board of Jurors, the Institutional Award recognizes institutions and organizations, as well as series and programs, for their enduring body of work and their iconic impact on both the media landscape and the public imagination.
"For nearly three quarters of a century, TODAY has been a morning staple for millions of Americans and a consistent cultural touchstone for deeply moving human stories, groundbreaking news, and daily joy," said Jeffrey Jones, executive director of Peabody. "We're thrilled to recognize the program not only for their decades of stellar reporting and storytelling, but also for their undeniable impact on culture and an informed public."
Since the program's premiere broadcast on January 14, 1952, TODAY's hallmark has been its ability to bring viewers breaking news as it happens. TODAY delivered immediate coverage of such news events as the devastating earthquake in Haiti, Hurricane Katrina and its aftermath, the tsunami that wreaked havoc in a dozen Asian nations, and the September 11 terrorist attacks.
The show is also a staple in people's homes as viewers busy themselves with morning routines, providing a charismatic and affable team of on-screen personalities who engage viewers with an array of topics, including parenting, fashion, cooking, relationships, homemaking, health, travel, personal finance,, and musical performances.
Recent winners of the Institutional Award include ARRAY, The Simpsons, 60 Minutes, Sesame Street, The Daily Show with Jon Stewart, Kartemquin Films, FRONTLINE, and ITVS.
Nominees will be announced over the course of two days on April 11 and April 13. The Trailblazer Award and Career Achievement Award winners will be announced on April 20. All winners will be celebrated live at the 83rd Annual Peabody Awards which is set to take place for the first time ever in Los Angeles on June 11.
About Peabody Awards
Respected for its integrity and revered for its standards of excellence, the Peabody is an honor like no other for television, podcast/radio, immersive and interactive media. Chosen each year by a diverse Board of Jurors through unanimous vote, Peabody Awards are given in the categories of entertainment, documentary, news, podcast/radio, arts, children's and youth, and public service programming. The annual Peabody winners are a collection of stories that powerfully reflect the pressing social issues and the vibrant emerging voices of our day. From major productions to local journalism, the Peabody Awards shine a light on the Stories That Matter and are a testament to the power of art and reportage in the push for truth, social justice, and equity. The Peabody Awards were founded in 1940 at the Grady College of Journalism and Mass Communication at the University of Georgia and are still based in Athens today. For more information, visit peabodyawards.com to sign up for our newsletter.