From 'Mo' to 'Somebody Somewhere,' Shows That Get Us Out of the Same Old Big Cities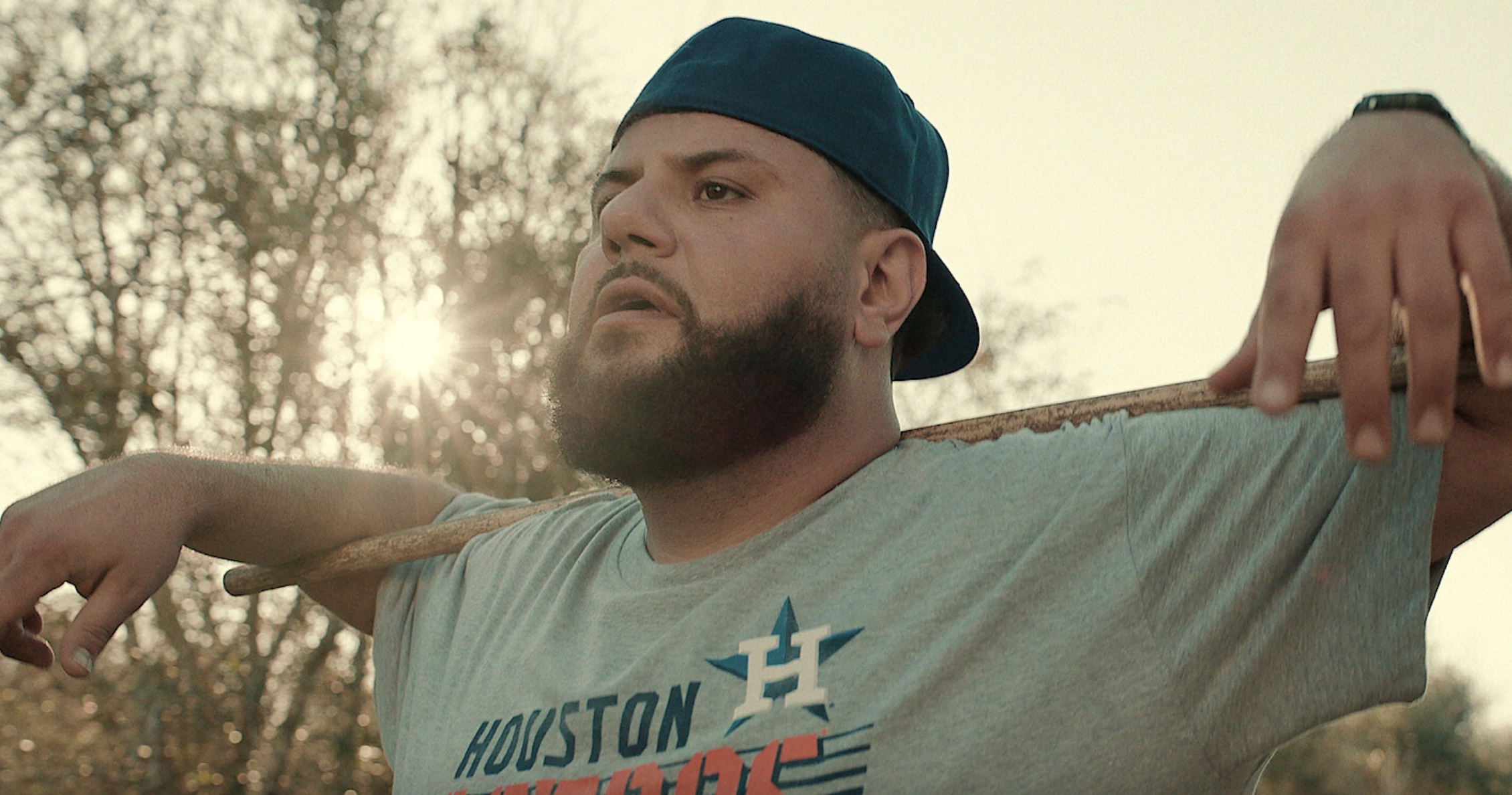 From 'Mo' to 'Somebody Somewhere,' Shows That Get Us Out of the Same Old Big Cities
There was a time when so many TV shows were set in small-town, nowhere locations, far from the bustle of major cities, that network executives felt moved to take dramatic action: Around 1970, new CBS President Robert Wood enacted what would become known as "The Rural Purge." To make programming hipper, cooler—and more appealing to young professionals with disposable income—he canceled Mayberry R.F.D, The Beverly Hillbillies, Petticoat Junction, and Green Acres to make way for The Mary Tyler Moore Show, All in the Family, and the coming wave of progressive, edgy programming that would change television.
By the 1990s, the biggest comedies were all set in New York City: Seinfeld, Friends, Mad About You, Will & Grace. The subsequent cable revolution brought still more, like Sex & the City and The Sopranos (in New York-adjacent New Jersey). If a show was not a traditional family sitcom, chances were it was in a major city: New York, Los Angeles, Chicago, or maybe Boston. Cities provided a sense of excitement and glamor, and, in some cases, stellar location shoots (though plenty of these shows shot on soundstages and re-created their urban settings).
But starting with The Office in the 2000s—which made Scranton, Pennsylvania, a nationally known location—TV began to take an interest again in places outside America's biggest population centers. Eventually, the explosion of options and original voices in the last few years of streaming have brought us more singular and specific visions—and thus more variety in the unique settings that often play a major role in the stories being told. These shows have a true sense of place, an authentic way of rendering a location and its community that, in the best cases, makes people from that place nod in deep recognition, and makes people who aren't from that place feel like they've been there. The following Peabody-recognized series take us into little-covered territory, from Pawnee, Indiana, to Manhattan, Kansas.
This small, quiet Peabody nominee can get easily lost in the flashy HBO landscape populated by the likes of Succession, Barry, The Last of Us, and White Lotus. While those shows ponder world-shaking media moguls and murder-plagues resorts, however, the network's Somebody Somewhere focuses on the decidedly regular life of Sam (Bridget Everett), a woman in her late 40s who has returned to her hometown of Manhattan, Kansas (where Everett is also from), to grieve the death of her sister. There, she faces down her reluctance to open up—to others, and to life—as she discovers a newfound sense of community with a new best friend, Joel (a transcendent Jeff Hiller), and a group of queer locals, as well as a rediscovered talent for singing. It's a story that could only take place in this grounded, Midwestern setting, and the magic is in the tiniest dramatic details, like when a breathing exercise during a singing lesson unearths a heartbreaking truth about Sam, or when she and Joel belt Laura Branigan's "Gloria" to each other in the car. A second-season rift in their friendship is rendered as dramatically devastating as a Game of Thrones battle. In fact, far more so.
Where to Watch: Max
📺 Behind the scenes of Somebody, Somewhere.
Mo takes its inspiration from the real life of co-creator and star Mo Amer, a Palestinian refugee living in Houston. The Netflix series, co-created with Ramy Youssef, plays as a love letter to a diverse, working-class side of Houston—which is hardly a small town, but, for its size, has been the setting of shockingly few major television shows. Like Ramy and Atlanta before it, Mo keeps things light by focusing on warm community relationships and a deep sense of its setting while still addressing heavy issues like immigration, religion, and gun violence in fresh ways that feel authentic to the characters' experiences. Shuttling easily among English, Spanish, and Arabic, Mo is an inspiring, wholly American figure: an entrepreneur determined to make his way despite the many forces—ICE, unemployment, a family who disapproves of his Mexican girlfriend—arrayed against him.

Where to Watch: Netflix
📺 Watch the trailer for Mo.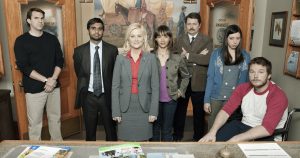 The gold standard of location-specific series in the last 20 years, Parks and Recreation borrowed from The Office's playbook of quirky characters and mockumentary-style filming, then turned up the small-town humor and sense of optimism. Running from 2009 to 2015, NBC's modern classic centers on Leslie Knope (Amy Poehler), the deputy director of parks and recreation in the fictional town of Pawnee, Indiana, and the local government staffers surrounding her. Created by The Office's Greg Daniels and Michael Schur, it made stars of Rashida Jones, Nick Offerman, Aubrey Plaza, and Adam Scott, who all enhanced the sweet ensemble chemistry. A heartwarming, but still very funny, tribute to the drudgery, dedication, and teamwork that makes a small town run.

Where to Watch: Peacock
📺 The best of Pawnee's public forums.
Next week on Peabody Finds: The Works That Tell Us: What Should We Do About the Environmental Crisis?