The Quirkiest Shows You're Not Watching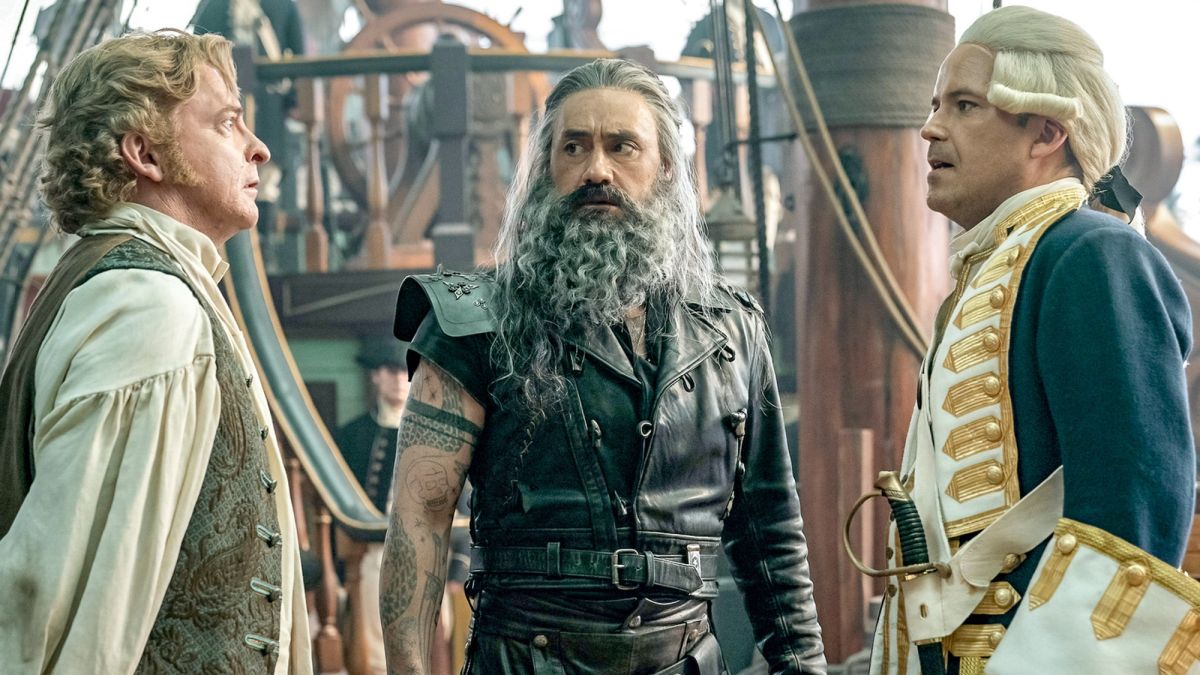 The Quirkiest Shows You're Not Watching
It used to be that a TV show couldn't get on the air unless it had an easy-to-understand premise that could be summarized in a simple sentence: A cranky conservative and his doting wife live with their adult daughter and her hippie husband in Queens. A kid born and raised in West Philadelphia gets into some trouble, and his mother sends him to live with his auntie and uncle in Bel Air. Six thirtysomethings navigate love, life, and friendship together in New York City. We get it. No follow-up questions necessary.
But the Streaming Era has made room for some premises that will make you do a double take: a period rom-com about 18th-century gay pirates, for instance. Or a comedy about a group of friends who start a business staging horror movie-like situations and convincing people they're real. Or a mockumentary about four vampire roommates living on Staten Island. (More on all of these below.)
Here are three shows with some of the quirkiest premises in TV history. You may have missed them if you're not part of their passionate fanbases. But you won't be sorry if you jump on their bandwagons now—they're some of the most original, and joyful, creations in recent years.
Los Espookys
Max's Peabody winner follows a group of friends who turn their love of horror movies into a business, staging scary scenarios for those who need them—an older priest who wants an exorcism to look cool to a young new priest, a U.S. ambassador who wants to extend a vacation by faking her own abduction. Creators Julio Torres, Ana Fabrega, and Fred Armisen star along with Bernardo Velasco and Cassandra Ciangherotti as the crew full of misfits who find their place in the world by creating a messy kind of magic. Performed in all Spanish (with English subtitles), this series is not quite like anything you've ever seen before.
Where to Watch: Max
📺 A scene below from Los Espookys – "Andrés won't stop being spooky"
Our Flag Means Death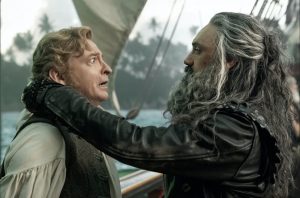 Our Flag Means Death takes on the real-life story of Stede Bonnet (Rhys Darby), an 18th-century gentleman who leaves his wife, family, and comfortable existence behind to chase his dream of commanding his own pirate ship, despite his lack of experience or skill with either running a ship or criminal exploits. Of course, the Max series takes some major liberties, turning Bonnet's story into a sweet, light, funny, and wonderfully queer meditation on modern masculinity; think Ted Lasso with pirates and lots of same-sex romance. Its first season was nominated for a Peabody, displaying a remarkable ability to walk the line between farce and genuine emotion.
Where to Watch: Max
📺 Best Moments From Our Flag Means Death Below
What We Do in the Shadows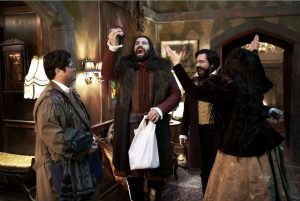 Over four seasons, this comedy has pulled off an unlikely feat—being a totally original take on the well-trod vampire genre. (Its fifth season premiered this week.) Based on the feature film from Jermaine Clement and Taika Waititi, What We Do in the Shadows takes a mockumentary approach to the lives of four vampire roommates living in current-day Staten Island, along with their human familiar (and aspiring vampire) Guillermo (Harvey Guillén).  The series' strength is in its characters: Nandor the Relentless (Kayvan Novak), the oldest and the de facto leader; the irritable Nadja (Natasia Demetriou), who's nostalgic for her mortal life; Laszlo (Matt Berry), Nadja's pansexual husband and Nandor's lover; and Colin Robinson (Mark Proksch), an "energy vampire" who can tolerate daylight and sucks people's energy by being boring, frustrating, and irritating. It's a blast to simply watch them navigate the mundanities of modern life, from attending city council meetings to trying to extricate Laszlo from an animal shelter he's been taken to while in bat form.
Where to Watch: Hulu
📺 Watch It From the Beginning – A First Look at Season 1 Below
Ana Fabrega, Julio Torres, and Fred Armisen's Peabody Acceptance for 'Los Espookys'!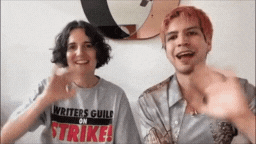 Where to Watch: PeabodyAwards.com
Next week on Peabody Finds:
Lucy, Desi, George Carlin, and the Meaning of Comedy