Early Interactive Winners That Still Amaze and Inspire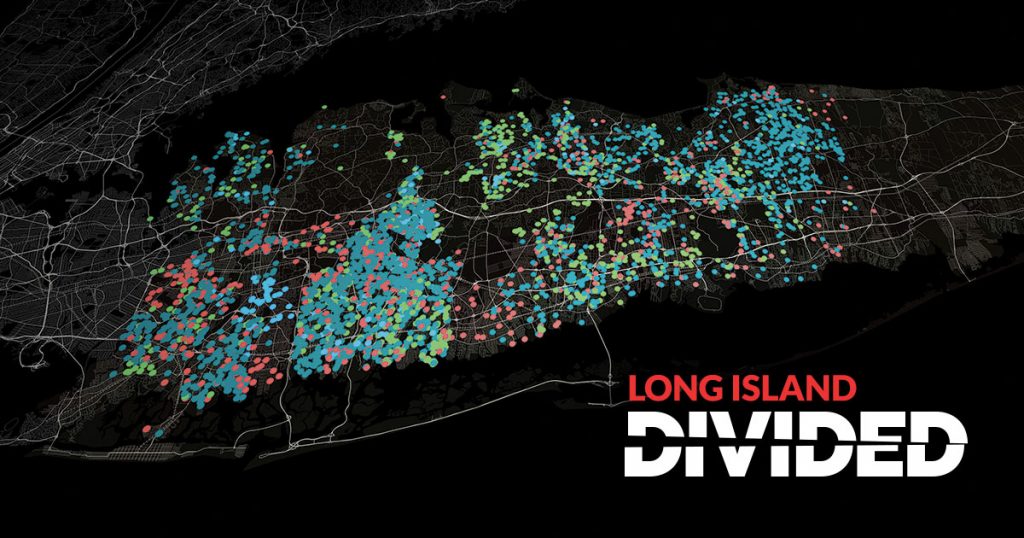 Welcome to Peabody Finds, the weekly newsletter for the Peabody Awards, offering our recommendations for powerful and thought-provoking media you should consider engaging. The newsletter offers deeper dives into Peabody-recognized programming (and beyond), with commentary, insights, and additional materials for context and expanded engagements. If you like it, subscribe here!  
Early Interactive Winners That Still Amaze and Inspire 
As should be abundantly clear to any reader in 2022, digital technologies, especially across the last 30 years, have radically changed almost every facet of society. That includes changes in media storytelling. Digital technologies have allowed media producers–from filmmakers and game designers to journalists and documentarians–to tell stories in ways that allow "users" (no longer just "viewers" or "listeners") to participate in the construction of narrative meaning by inviting their engagement with the media experience. Users can now navigate, choose, select, and direct what and how their engagement with the media will look like. In short, users are invited to "play," in what often amounts to an interactive experience (at the least) or an immersive one within particular storyworlds (at its most intensive). Peabody began recognizing digital storytelling on the World Wide Web (remember when the Internet was called that?) in 2002. And as active readers of this newsletter know, the Peabody program began a more robust expansion of recognizing interactive and immersive media earlier this year with the formation of a specialized Interactive Board of Jurors and the announcement of a slate of legacy winners in video games, VR/XR, interactive documentaries, social video, interactive journalism, co-creation, and transmedia storytelling. Indeed, the submission window is now open for the inaugural cycle of the interactive and immersive category through August 24. This week's newsletter offers readers the opportunity to experience some groundbreaking interactive media that previously won Peabody awards across the prior decade.  Like the legacy winners announced earlier this year, they all offer rich examples of how digital technologies can be employed to tell stories in new, engaging, and powerful ways–stories that invite much richer and potentially deeper understanding precisely because of the user's involvement.
---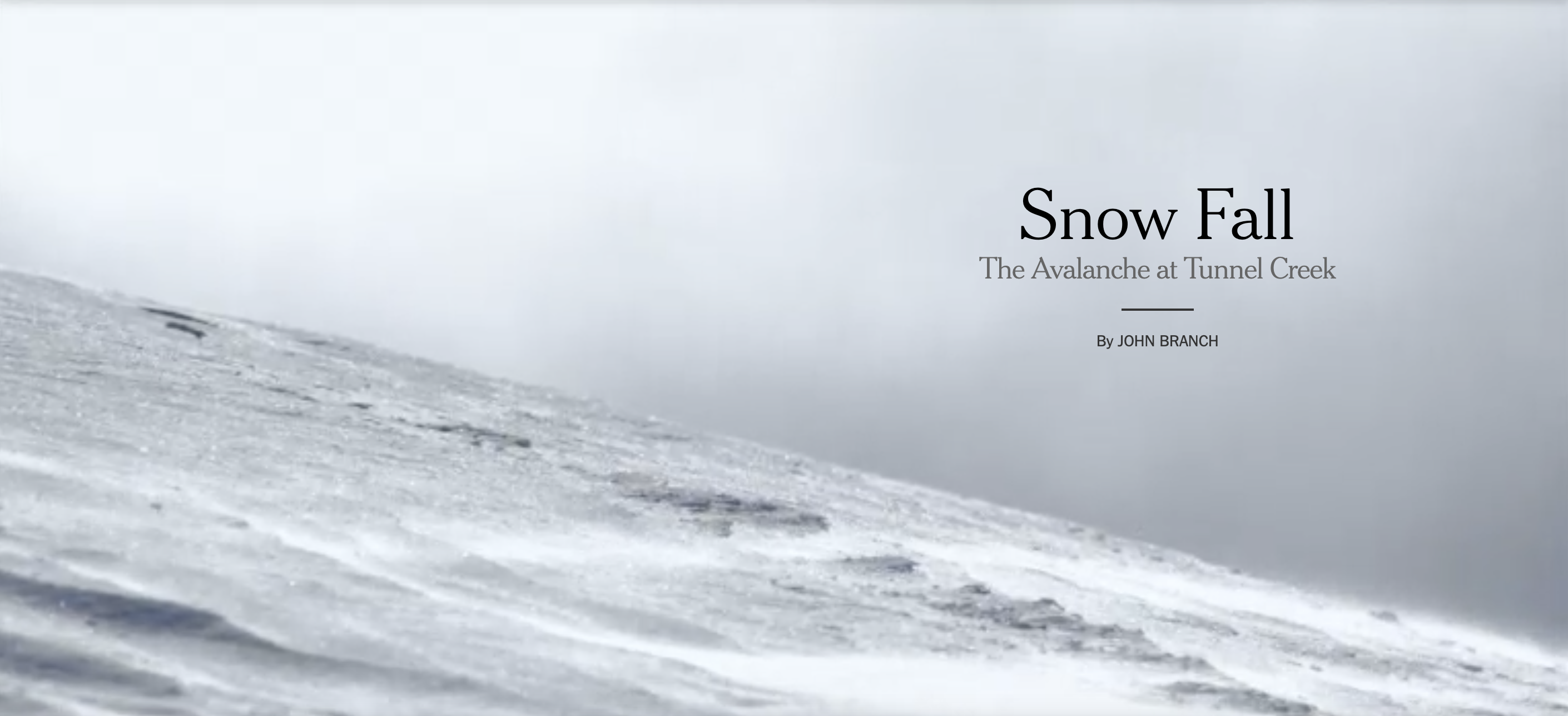 An early and spectacular realization of how digital storytelling could transform how journalists craft their narratives for richer audience understanding and engagement, Snow Fall: The Avalanche at Tunnel Creek uses an array of multimedia to augment the superb traditional feature writing by John Branch. Using still-photo slide shows, animated simulations, and stunning aerial video, it documents and analyzes the causes and deadly impact of a monster avalanche in Washington's Cascade Mountains that was triggered by one or more of 16 professional free-skiers and ski-journalists invited to a "back country" run by a resort's marketing manager. Five were swept away by the rampaging tidal wave of snow. Three of them died. Branch's prose, enough for a long magazine article or a short book, is poetic and richly detailed, evidence of his painstaking legwork. But what the website's users experience most are its visual components. We fly high above the Cascades to locate Tunnel Creek. From higher still, we see how the weather took shape that fateful day. We take a white-knuckle run down a similarly challenging slope by way of a camera on a skier's head. We meet the ill-fated ski-partiers and hear from the survivors. At once beautiful and scarifying, Snow Fall: The Avalanche at Tunnel Creek is a lucid, enveloping multimedia experience.
Experience it: New York Times
---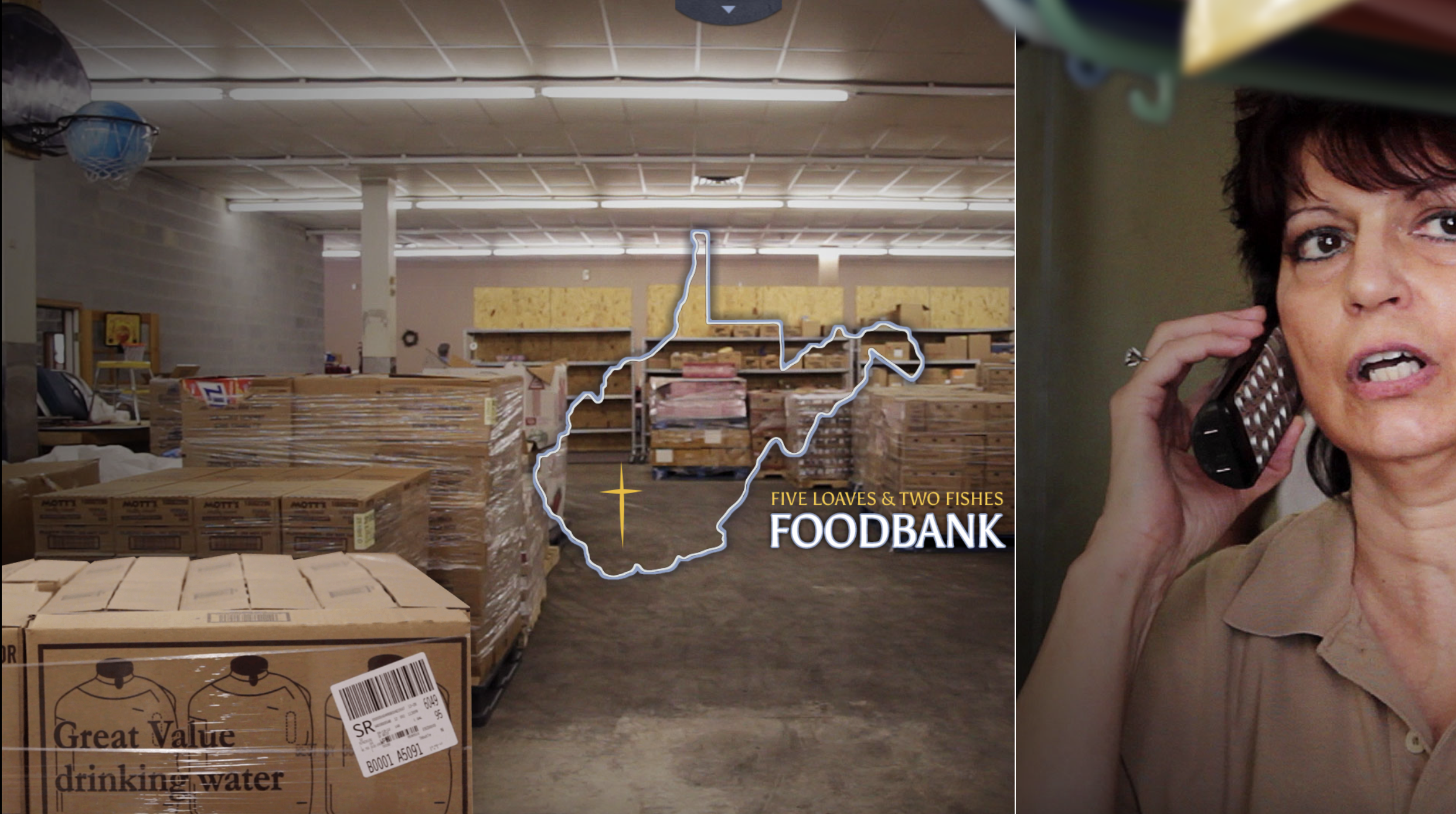 Even if you've never been within 1,000 miles of McDowell County, West Virginia, you've driven through it. McDowell is a stand-in for thousands of American counties, once prosperous communities beat down by plant closings, natural disasters, technology shifts, or changing times. Its population, which peaked at 100,000 in the 1950s, is now down to about 22,000, but its remaining residents hang tough, camouflage aging storefronts with bright and cheery murals, open new businesses, keep faith, and savor the surviving pleasures of small-town, slow-lane American life. Hollow, an interactive website from documentary filmmaker Elaine McMillion Sheldon (who won an Academy Award for her short film Heroin(e)), is an ingeniously constructed, interactive collage of McDowell County that crafts an immersive experience, a digitized diorama of a community. Users can control their movements and wander at their own pace; track the county's fortunes over time; see residents' photographs and art; hear their stories, remembrances and hopes; and contribute their own comments and ideas. Hollow is the epitome of how to employ imaginative storytelling techniques through the affordances of digital technology, thus allowing visitors to experience life itself in both specific and universal terms.
---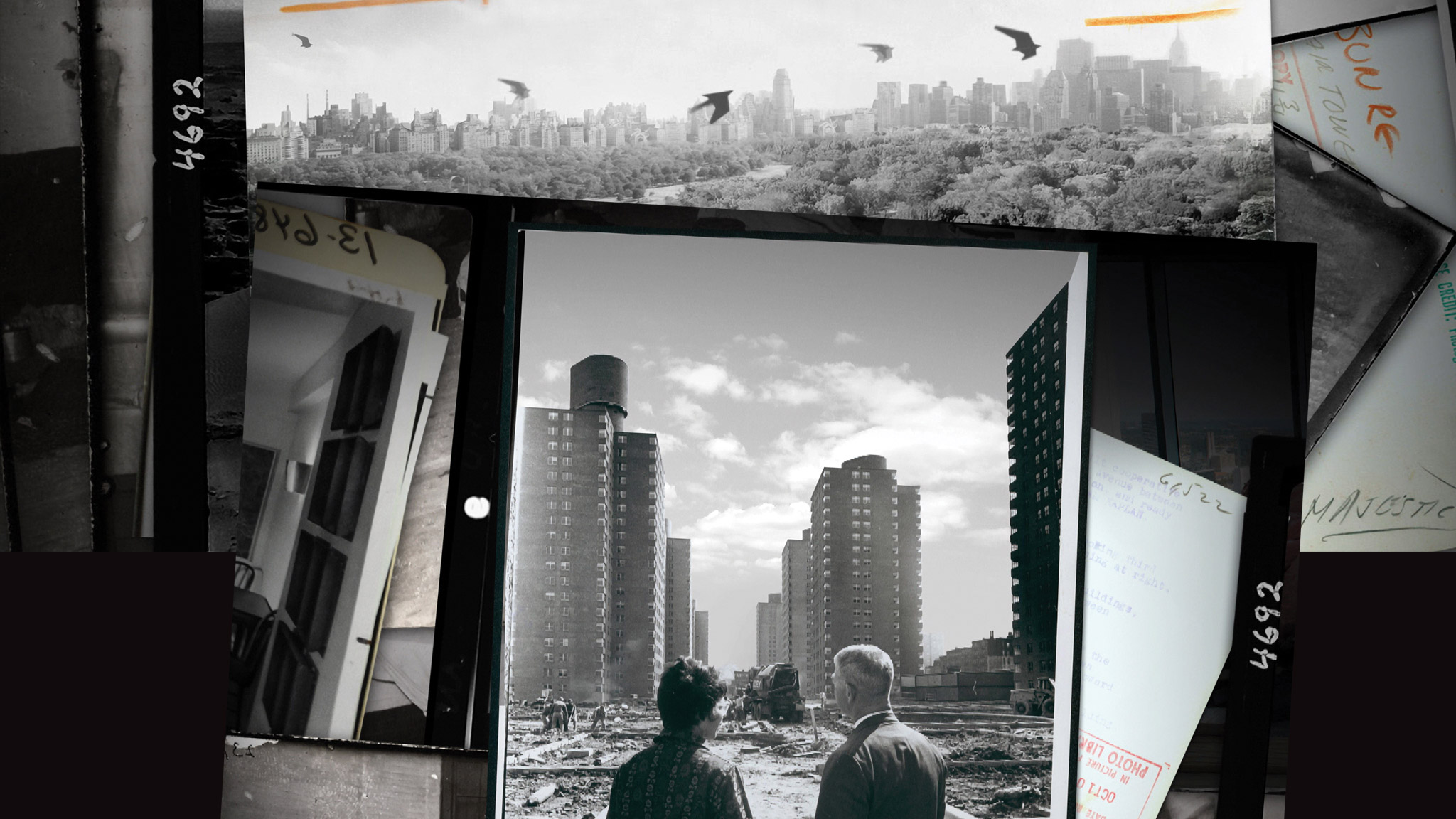 An ingeniously constructed interactive documentary, A Short History of the Highriseallows website visitors to tour 2,500 years of "vertical living," from the Tower of Babel to turn-of-the-20th Century New York City tenements to luxury skyscrapers in modern Shanghai. An Op-Docs production of The New York Times, the website is also part of the Film Board of Canada's ongoing highrise project. Writer-director Katernia Cizek (now a member of the Peabody Interactive Board of Jurors) mined the Times' vast vault of photographs for images, crafting what looks like a vintage children's pop-up book. Tall buildings sprout like mushrooms on the urban landscape or collapse like accordions to reveal ancient ruins. They're used in three short, narrated films, labeled Mud, Concrete, and Glass, to track distinct epochs in construction. Site visitors can opt at any point to stop the action and dig deeper for more photos, footage and footnotes. A fourth feature, Home, is composed of photos submitted by the public and grouped by themes –- fog, children, views, dusk, dawn –- and annotated with the photographers' commentary.
Experience It: New York Times
---
Hell and High Water (2016)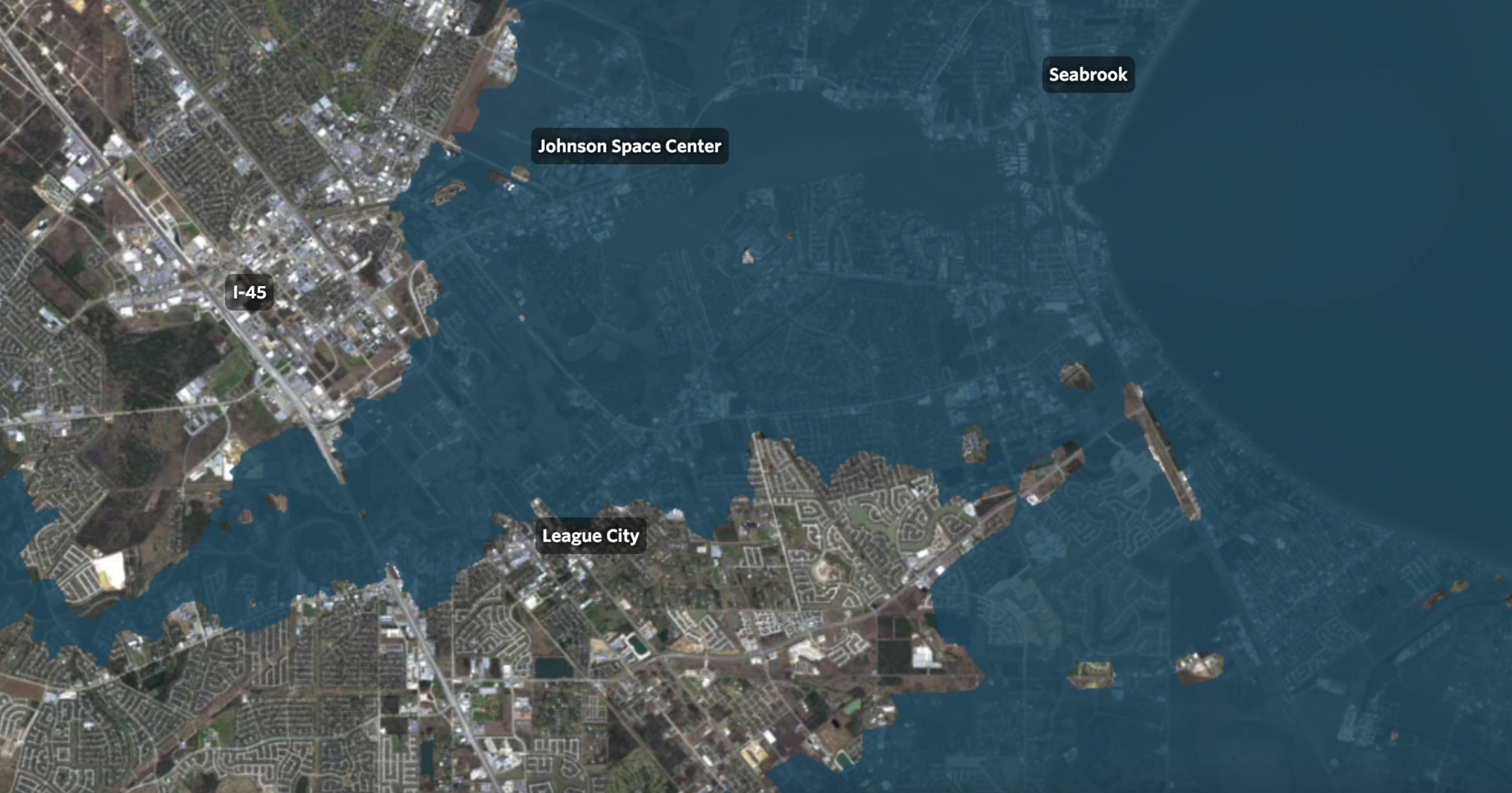 Hurricane Katrina humbled the nation when it devastated New Orleans, but a massive hurricane hitting Houston—the fourth largest city in the United States and home to a vast petrochemical complex—could be even more catastrophic, especially as climate change exposes the city to higher and stronger seas (which is exactly what happened a year after this report won a Peabody). Hell and High Water, a multimedia collaboration between ProPublica and The Texas Tribune, weaves cutting-edge climate science, digital mapping tools, engineering simulations, on-the-ground reporting, and compelling photography to tell the story of Houston's current and future vulnerability. Climate science—data-driven and reliant on sophisticated models—can be inaccessible and intimidating, its results difficult to communicate to broad audiences and its findings buried in technical reports and academic journals. Hell and High Water embeds meteorological, flooding, and storm surge models and simulations developed at leading research institutions and federal agencies into an accessible and interactive digital format, giving concrete context to residents seeking to protect their homes and to advocates working to safeguard the region from flooding and storm damage. The report has bolstered bipartisan efforts to speed up the construction of a floodgate and barrier system designed to protect the Texas coast. The piece creatively uses digital technology to transform innovative science into urgent storytelling that brings a looming threat into sharp focus.
Experience It: ProPublica and The Texas Tribune
---
Long Island Divided (2019)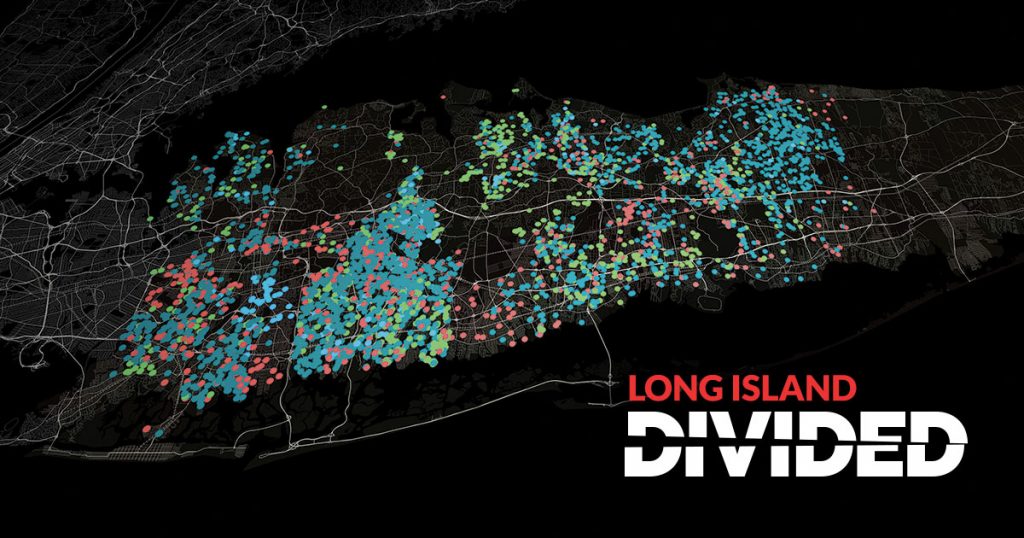 Newsday's three-year-long investigation of housing discrimination and its impact on Long Island's suburban towns and communities is local investigative journalism at its best. Long Island Divided marshals a team of reporters, state of the art news reporting, and considerable resources to illuminate the area's history, practice, and impact of housing discrimination with evidence from paired field tests, policy history, and interviews. The story details the patterns and practices of racial discrimination through redlining and steering, highlighting the everyday practices by realtors and the real estate industry—the knowing agents as well as the institutions and organizations that license and enable them. Through compelling documentary, data journalism, and hidden cameras, Long Island Divided is comprehensive and exhaustively detailed, showing the personal toll and collective impact on individuals and families subjected to housing discrimination. The multiple media used to tell this story allow the reporters to shine a beaming bright light on the legal, economic, historical, social, and moral consequence of inaction on this urgent and persistent problem.
Experience It: Newsday
---
Evan Smith's Peabody Acceptance for Hell and High Water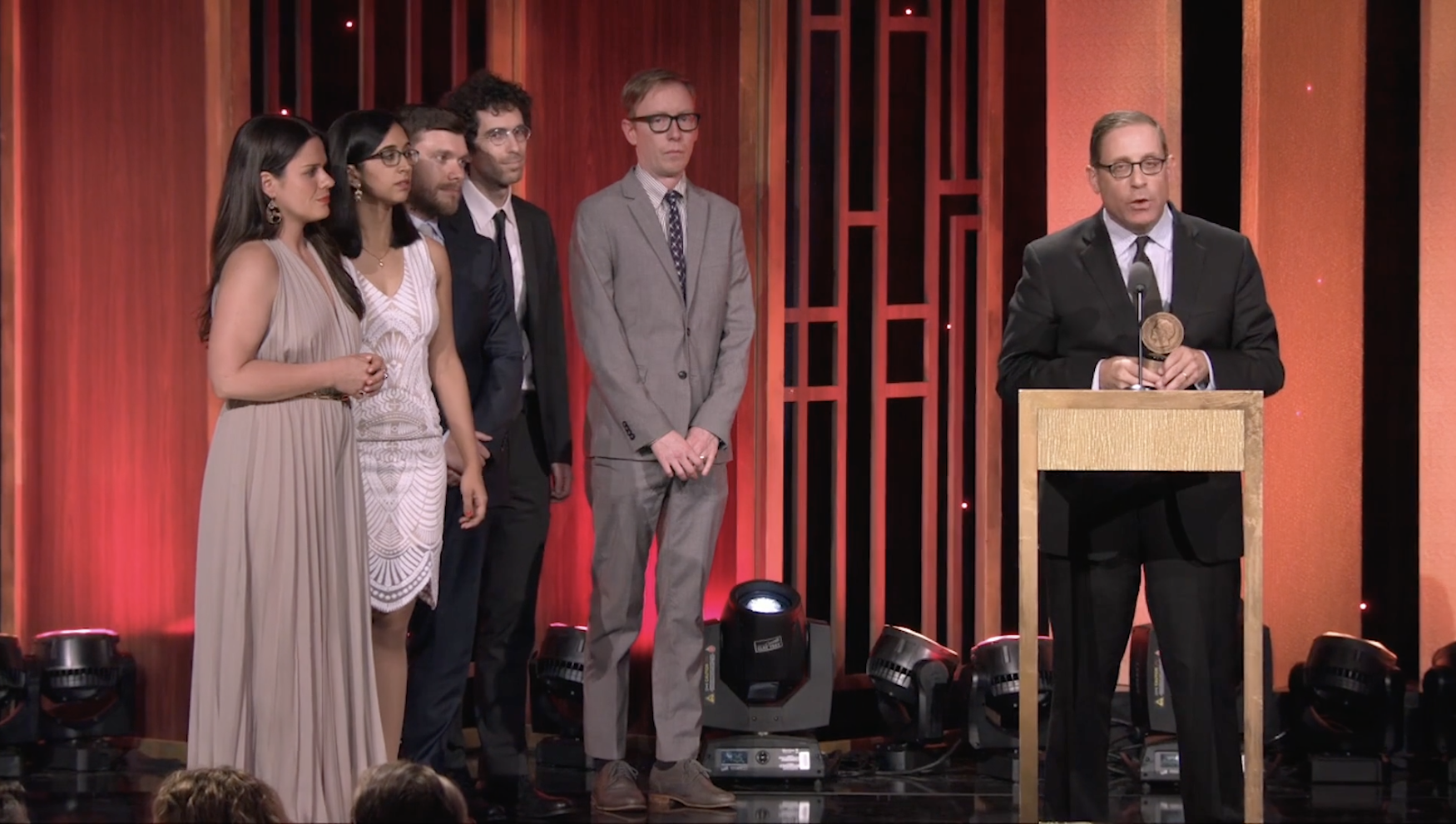 "Hell and High Water is a great example of the important work, game-changing and lifesaving, that's possible when public interest-oriented, non-profit news organizations join forces," Smith said.
Watch his full speech at Peabodyawards.com.
---