Celebrating Female Creatives, from the First Woman Film Director to Dolly Parton and Shonda Rhimes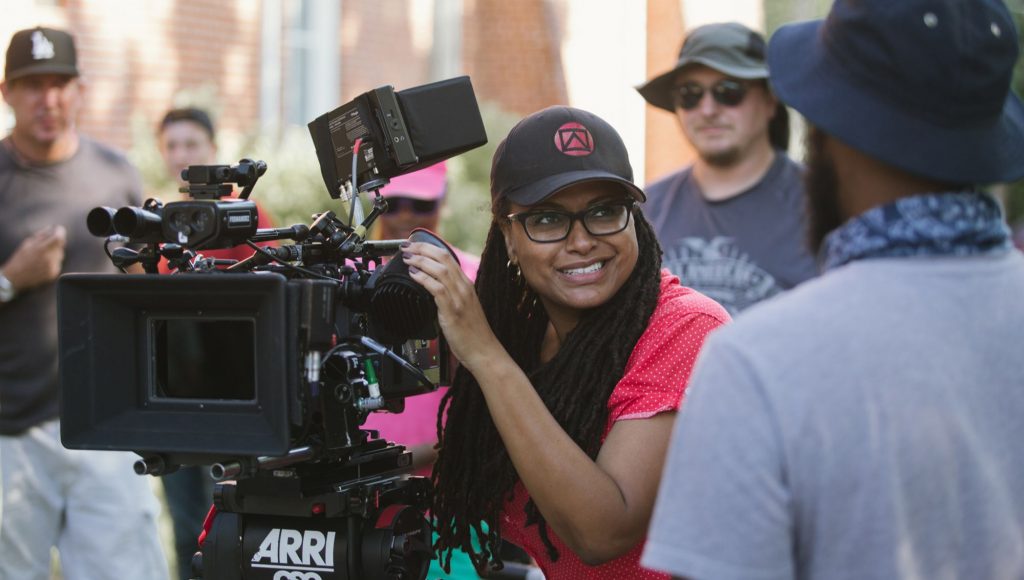 Welcome to Peabody Finds, the weekly newsletter for the Peabody Awards, offering our recommendations for powerful and thought-provoking media you should consider engaging. The newsletter offers deeper dives into Peabody-recognized programming (and beyond), with commentary, insights, and additional materials for context and expanded engagements. If you like it, subscribe here!
Celebrating Female Creatives, from the First Woman Film Director to Dolly Parton and Shonda Rhimes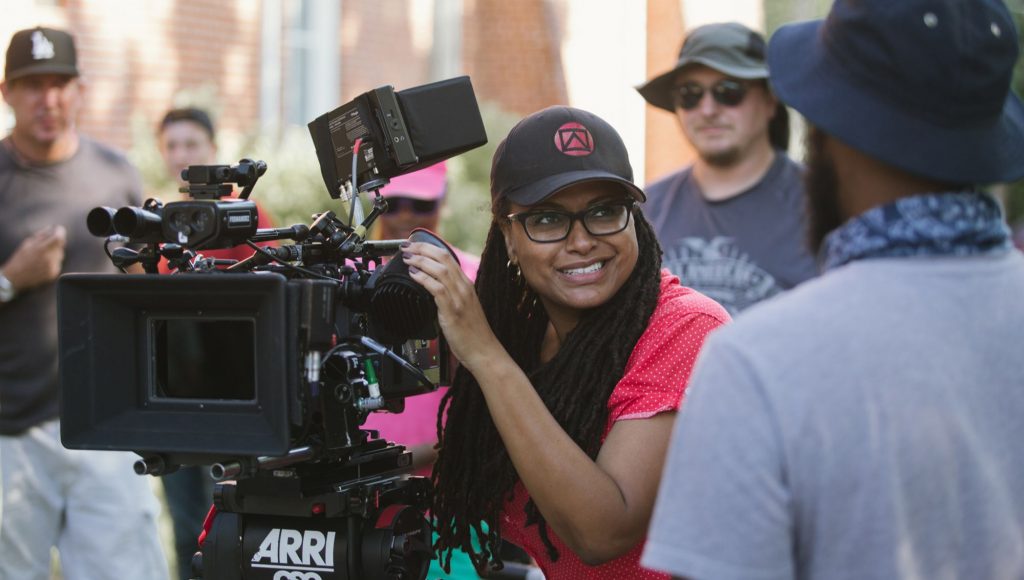 In 2012, Two and a Half Men co-creator Lee Aronsohn told a screenwriting conferenceaudience that TV was reaching "peak vagina"—with the work of women like Tina Fey, Whitney Cummings, and Chelsea Handler on the air that year. "Enough, ladies, I get it," he said. "You have periods." It was an irritating—but telling—remark. Women's access to power in television had been so limited up until the 2000s that the success of a few major female creators—Fey, Shonda Rhimes, Amy Sherman-Palladino—made certain men in the business say, "Enough already!"
 
Those women did make the 2000s a breakthrough for women in television, even though we've got a long way to go. Women occupied just 6.5 percent of major behind-the-scenes jobs—directing, producing, writing—in 1973, the first time the Writers' Guild of America even bothered to make an official count. We're now at about a third, according to the 2020-21 report from the Center for the Study of Women in Television and Film, with major strides starting in the 2000s. Film has followed a similar trajectory. The center's 2021 report says women made up a quarter of key behind-the-scenes creatives on the year's top U.S. films, up from single digits in 1980. In music, both the record-keeping and the percentages themselves have been even more abysmal, with women credited on only 12.9 percent of the top 100 songs last year (with records for comparison going back only to 2012). 
 
That said, women have been toiling behind the scenes of all major media since their beginnings. In fact, women are often the first ones on the scene of a new medium, in the experimental times before it becomes big business. Their early contributions have been routinely erased from history in the retelling, as they've been sidelined throughout the intervening decades. Women made up about 25 percent of creative teams in 1949-50 (according to my own count for my book about the era, When Women Invented Television), and in the next few years, women like Gertrude Berg, Lucille Ball, and Betty White created, produced, and starred in their own shows. Without official counts, it's hard to nail down similar numbers for the film industry's early days of the late 1800s and early 1900s, but the contributions of some key women, including Alice Guy-Blaché, the first female director (see below); Lois Weber (the first female American feature director); Dorothy Arzner (a prolific director who invented the boom microphone); and writer Frances Marion are only just beginning to get more recognition. Women have been erased from music history since (at least) the time of Franz Liszt. 
 
With Ball's pioneering work back in the zeitgeist with the film Being the Ricardos and the TCM podcast The Plot Thickens, here are some Peabody-approved ways to explore other great female creative forces throughout media history.
---
Alice Guy-Blaché: "Be Natural"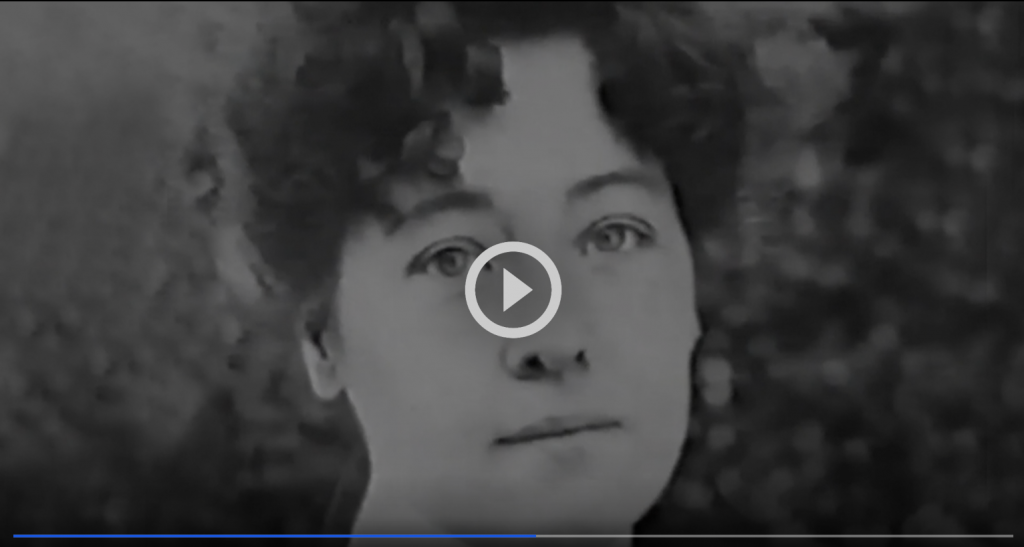 In this 2018 documentary, director Pamela B. Green pieces together the history of the first female film director, Alice Guy-Blaché, who was making movies almost as soon as they were invented, at the turn of the last century. Narrated by Jodie Foster, Be Natural also features interviews with current filmmakers such as Patty Jenkins, Lake Bell, Julie Delpy, Peter Farrelly, and Catherine Hardwicke. Critically, the documentary also shows how Guy-Blaché's accomplishments were erased from history—and represents a major attempt to restore her legacy to public knowledge.
Where to Watch: Amazon Prime
---
Dolly Parton: "Dolly Parton's America"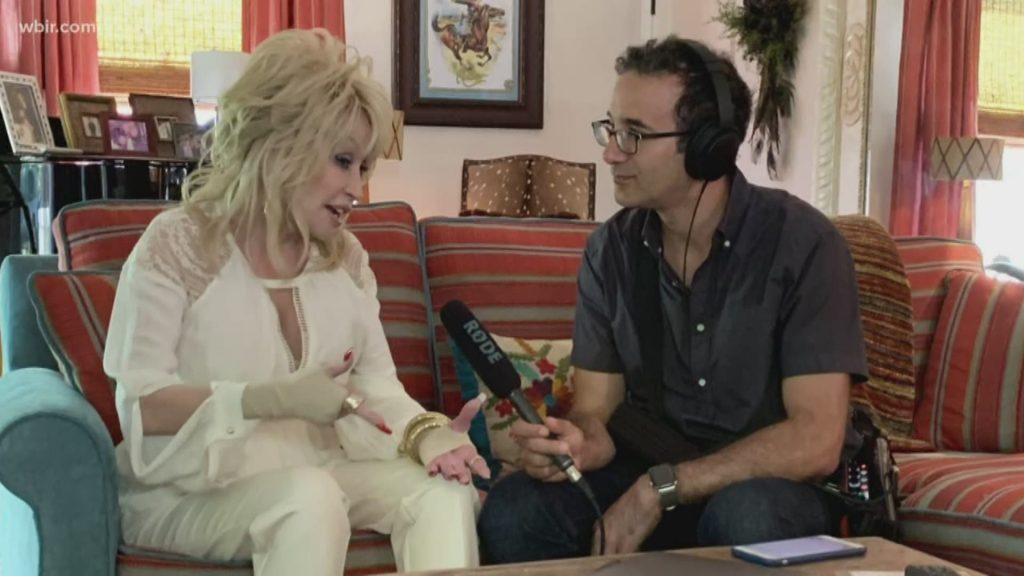 WNYC Studios helped lead the recent Parton Appreciation Renaissance in 2019 with this thoughtful podcast exploring how the legendary singer-songwriter transcends genre and cultural boundaries, bringing together left and right, drag queens and conservative country music fans. Along the way, the series explores the debate over Civil War history, an alternative queer theory of Parton's iconic song "Jolene," Parton's spectacular rise in the 1960s from a poor Tennessee mountain girl to a superstar, and her penchant for "sad ass songs."

Where to Listen: WNYC Studios
---
Tina Fey: "30 Rock"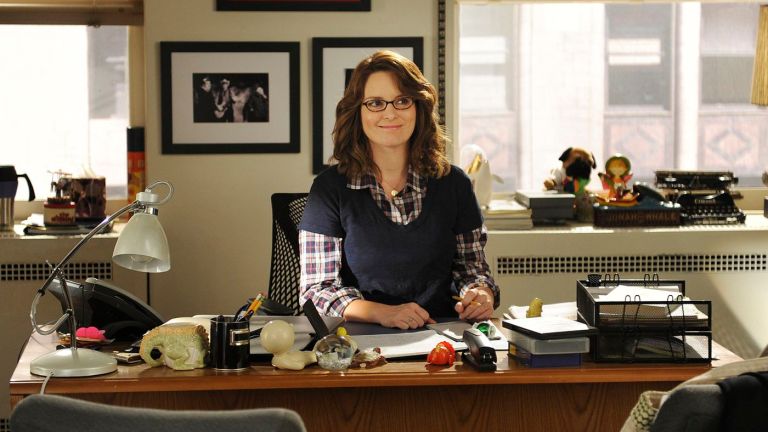 Fey became a defining comedic voice of the 2000s with this sitcom about the behind-the-scenes antics of a late-night sketch show's cast. With it, Fey proved there's no such thing as too many jokes per scene, an approach that heavily influenced the next wave of TV comedy writers, many of them women, including Mindy Kaling, Kay Cannon, and Meredith Scardino. The show also helped Fey launch her own sitcom empire, as she went on to co-create Unbreakable Kimmy Schmidt and produce Girls 5eva, among others.
Where to Watch: Peacock
---
Shonda Rhimes: "Scandal"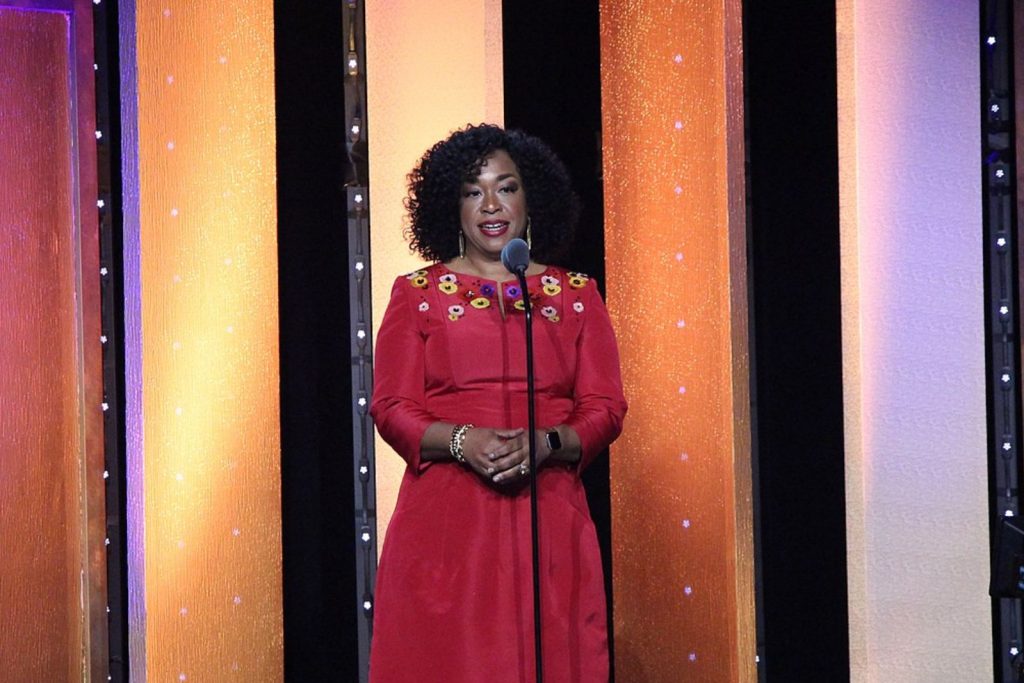 Rhimes bent genre conventions and proved colorblind casting paid off with the early 2000s smash Grey's Anatomy. Emboldened by that success, with her follow-up, Scandal, she mixed genres with abandon—welcome to the political thriller soap opera conspiracy romance!—and put a Black woman, Kerry Washington as the in-control fixer Olivia Pope, at its center. The result was an iconic, decade-defining show of the 2010s perfect for the era of social media and growing political disillusionment.
Where to Watch: Hulu
---
Ava DuVernay: "13th" and "When They See Us"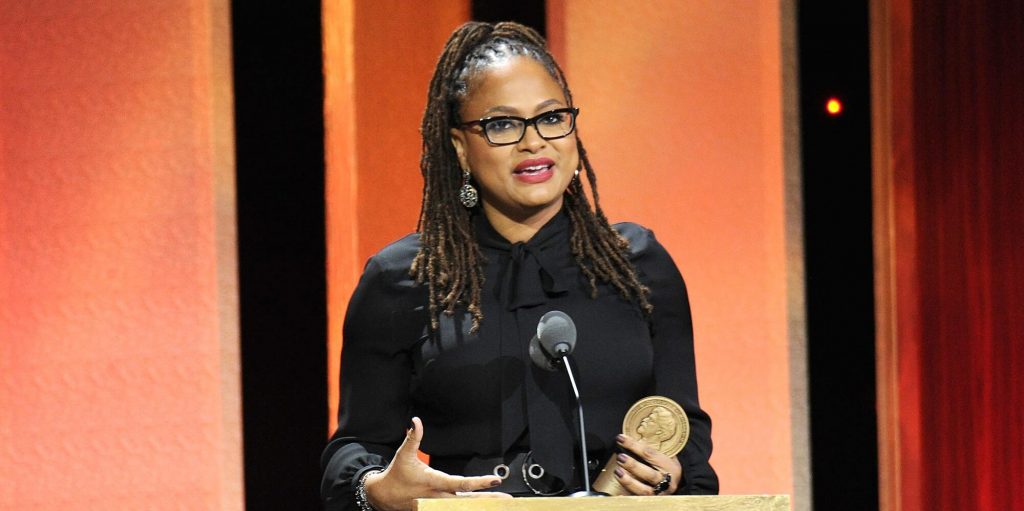 DuVernay's two nonfiction works for Netflix present racial inequality in America in stark form. The documentary 13th, released in 2016, examines the systemic incarceration of Black people and forms of slavery by any other name. The scripted series When They See Us, released in 2019, tells the wrenching, true story of the Central Park Five, the Black teens who were falsely accused in the 1989 sexual assault of a white female jogger. Both offer vital recastings of history central to the Black Lives Matter movement.
Where to Watch: "13th" and "When They See Us," both on Netflix
---
Sheila Nevins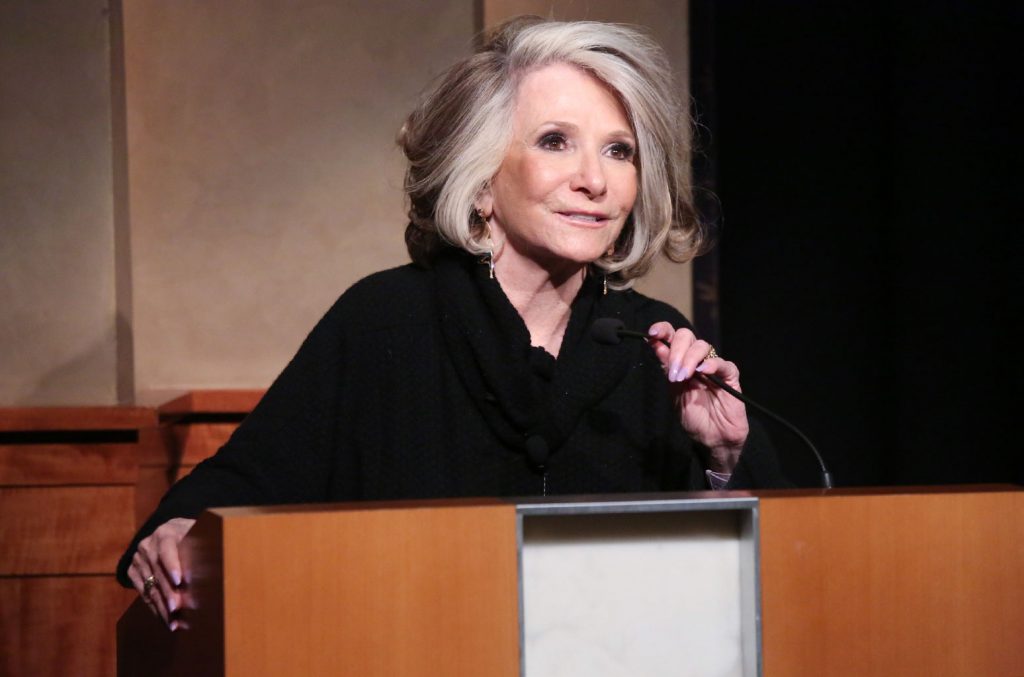 Nevins won a Peabody in 1999 for her entire body of work, overseeing documentary production for HBO and Cinemax. That includes the first cable program to receive a Peabody, 1981's Nobody's Baby, as well as 1996's influential crime documentary Paradise Lost, still available to stream. Produced and edited by Joe Berlinger and Bruce Sinofsky, Paradise Lost investigates the 1993 murder of three 8-year-old boys in Arkansas and its effect on the town where it happened, presaging the true crime boom of today (see below). It's emblematic of the many documentaries Nevins has produced, making her the winningest executive producer in Peabody history.
Where to Watch: HBO
---
Dive Deeper
---
Looking Back: "Paradise Lost" at 20: How West Memphis Three Doc Influenced the True Crime Boom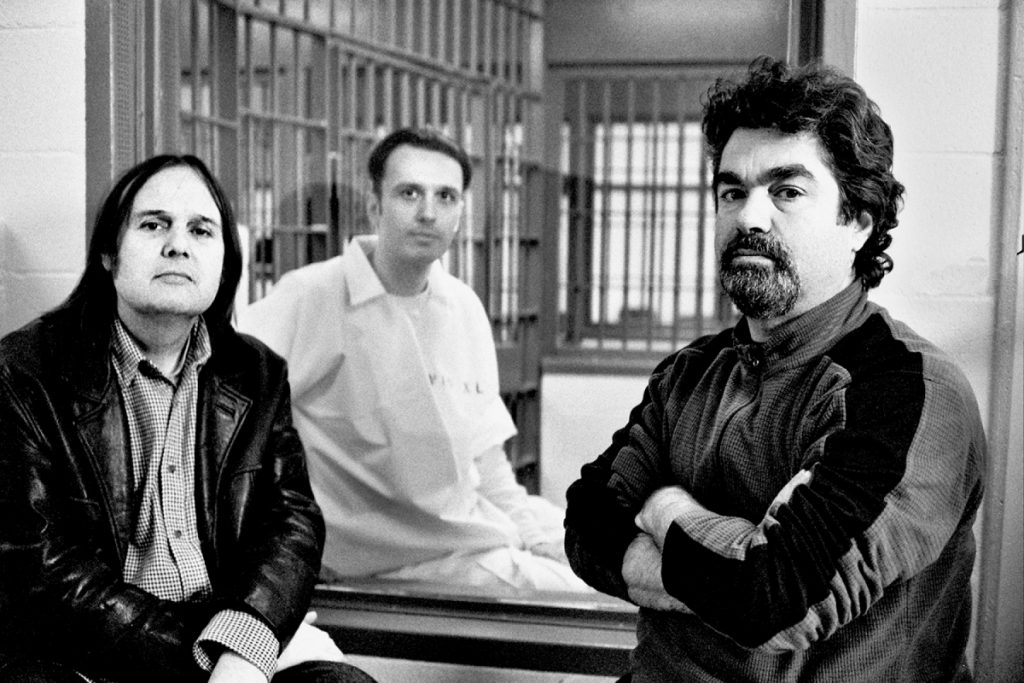 Rolling Stone traces the history and influence of Paradise Lost in this 2016 retrospective, calling it "still as vital and timely as ever."
Where to Read: Rolling Stone
---
Further Reading: "Stealing the Show" by Joy Press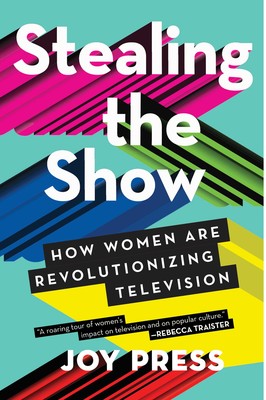 This 2018 book documents women's great strides in 2000s TV and into the streaming era through exclusive interviews with female creators such as Shonda Rhimes, Jenji Kohan, Amy Sherman-Palladino, Mindy Kaling, and Amy Schumer. Press traces the rise of women telling their own stories, at last, on the small screen, from Murphy Brown creator Diane English and Roseanne Barr to 30 Rock and beyond. Press makes the compelling case that something really did change for women on television in the 2000s.
Where to Buy: Simon & Schuster
---
Tina Fey's Peabody Acceptance for "30 Rock"
---
If you've enjoyed this, please subscribe to the weekly Peabody Finds newsletter here