Betty White, Progressive Superhero of TV History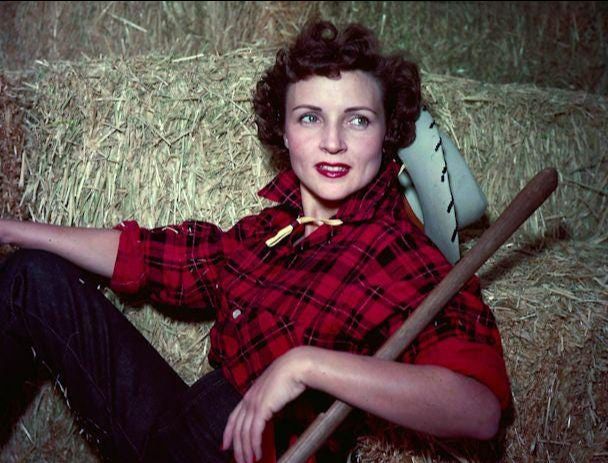 Welcome to Peabody Finds, the weekly newsletter for the Peabody Awards, offering our recommendations for powerful and thought-provoking media you should consider engaging. The newsletter offers deeper dives into Peabody-recognized programming (and beyond), with commentary, insights, and additional materials for context and expanded engagements. If you like it, subscribe here!
Betty White, Progressive Superhero of TV History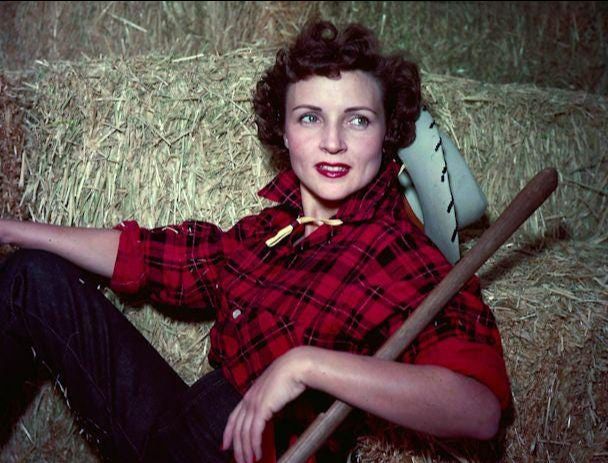 Betty White and television were made for each other.
 
As a teenager, she performed on one of the first TV broadcasts ever, a test signal that made it all the way from the sixth floor to the first floor of a Los Angeles car dealership in 1939. A decade later, she made the most of a stint answering calls on a quiz show called Grab Your Phone by flirting with the host to snag more screen time. Soon after, she co-hosted one of history's first talk shows, Hollywood on Television, ad-libbing to fill five and a half hours a day, six days a week on the air. (Networks had no idea how to fill all the daytime hours when TV first started. White turned out to be the answer for KLAC in Los Angeles.) At the same time, she co-created, produced, and starred in one of the earliest sitcoms, Life with Elizabeth. Having been roundly rejected by the film industry for not being glamorous enough, she was the perfect star for the new medium: the kind of person you wanted to invite into your living room every week, even every day, even for more than five hours every day.
 
And that was only the preamble to a legendary career: She'd go on to parlay her signature personality—sweet, with a sudden kick of naughtiness that came when you weren't expecting it—as a sought-after game show guest in the 1960s, as the bawdy "Happy Homemaker" Sue Ann Nivens on The Mary Tyler Moore Show in the 1970s, as naïf Rose Nylund on The Golden Girls in the 1980s, and as America's favorite meme-able grandma in the 2010s. She made it look easy, but no one adapted to every single new phase of TV technology like she did. No one.
 
It's hard to overstate the gravity of the loss of White, who died on New Year's Eve at 99, to broadcast history.
 
From the beginning, she was not just a pioneer but a sly progressive. She had the sweetest personality you could ask for—in fact, some 1950s-era critics found her too cloying—and she was known for her frilly dresses with high necklines. But she endured reviews picking apart her looks, body, and "wholesomeness." She divorced her second husband as her talk show, Hollywood on Television, took off; he couldn't handle a wife with a career. She chose the career and swore off marriage, though she constantly had to defend her lack of a husband in interviews. Marriage, she calmly explained, would be a distraction. "I have to concentrate to do any kind of decent job," she said. "I can't just slide through it. And that reminds me—men concentrate a lot on their work so why should they expect a woman to be any less conscientious?"
 
One profile at the time deemed her "the most successful young woman in video," and she wielded that power thoughtfully. As a producer, she hired female directors for Life with Elizabeth and The Betty White Show, her national NBC program that launched in 1954. She also insisted on keeping dancer Arthur Duncan, a Black man, as a regular on The Betty White Show despite protests from southern stations.
 
She eventually married in the '60s when she met the love of her life, Password host Allen Ludden, during an appearance on his show. He was enthusiastically supportive as her career took off again. She soared to new heights on The Mary Tyler Moore Show, a landmark feminist series, turning in one of the greatest comic performances of all time as Sue Ann. At the time, White said of the character: "She's not only a bitch, but a nympho. She can't keep her hands off any man … I've been waiting all my life for a part like this." Today, we would simply call her career-oriented, assertive, and sex-positive. (Also, yes, quite cutting.) Then White nailed a second iconic part on another feminist show centering four older women, The Golden Girls.
 
White pulled off one final, extraordinary transformation. When she costarred in the 2009 film The Proposal with Ryan Reynolds and Sandra Bullock, a hilarious "behind-the-scenes" video—in which White pretends to be a manipulative diva who thinks Reynolds is an assistant—went viral. She featured in a 2010 Snickers ad that also tore up the internet. She hosted Saturday Night Live that same year after a viral Facebook petition begged her to. She starred in the TVLand comedy Hot in Cleveland and continued to be memeable throughout the next decade. She moved seamlessly into the internet and streaming era, a fact that has come full circle: A documentary about her contributions to television is now available on Netflix.
 
White had been rightfully lauded in more recent years as a role model for aging, keeping her sharp wits and comic timing on display deep into her 90s. But her renaissance of the last ten-plus years has largely revolved around celebrating her ability to deliver one-liners—particularly slightly dirty ones—in her old age. What many of her more recent fans didn't realize is what a feminist force she had to be to start her television career back in the late 1940s. Only a woman with that much determination, smarts, and talent could so gracefully skate through the entirety of television history—and win our hearts in every era along the way.
---
Betty White's SNL Monologue
---
A Vintage Betty Moment
---
Dive Deeper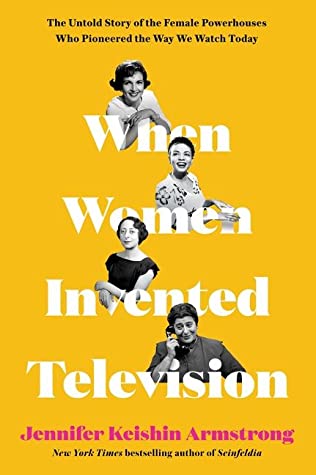 Further Reading: "When Women Invented Television" by Jennifer Keishin Armstrong
Immerse yourself in Betty White's pioneering early TV days in the late 1940s and early '50s with this history of four major (but underappreciated) female figures of the era, by Peabody newsletter curator Jennifer Keishin Armstrong. (The other three are variety show host and jazz musician Hazel Scott, soap opera impresario Irna Phillips, and sitcom creator and star Gertrude Berg.) You'll learn about White's nomination for the very first Best Actress Emmy (which she lost to Berg), her struggles to balance love and work, and how she became one of TV's first female creative forces.
Where to Buy: HarperCollins
---
Revisit The Mary Tyler Moore Show
The Mary Tyler Moore Show won a Peabody in 1977, its final season, for "establish[ing] the benchmark by which all situation comedies must be judged" and for its "sympathetic portrayal of a career woman in today's changing society." It also introduced the world to Betty White as a comedic genius far beyond what her previous TV roles had allowed. White shows up in the first episode of the fourth season, which includes a career-making showdown with Cloris Leachman's character, Phyllis. But the whole series is worth a watch—or a rewatch. It holds up remarkably well.
Where to Watch: Hulu
---
If you've enjoyed this, please subscribe to the weekly Peabody Finds newsletter here