"The Good Lord Bird" Is a Wild, Unforgettable Ride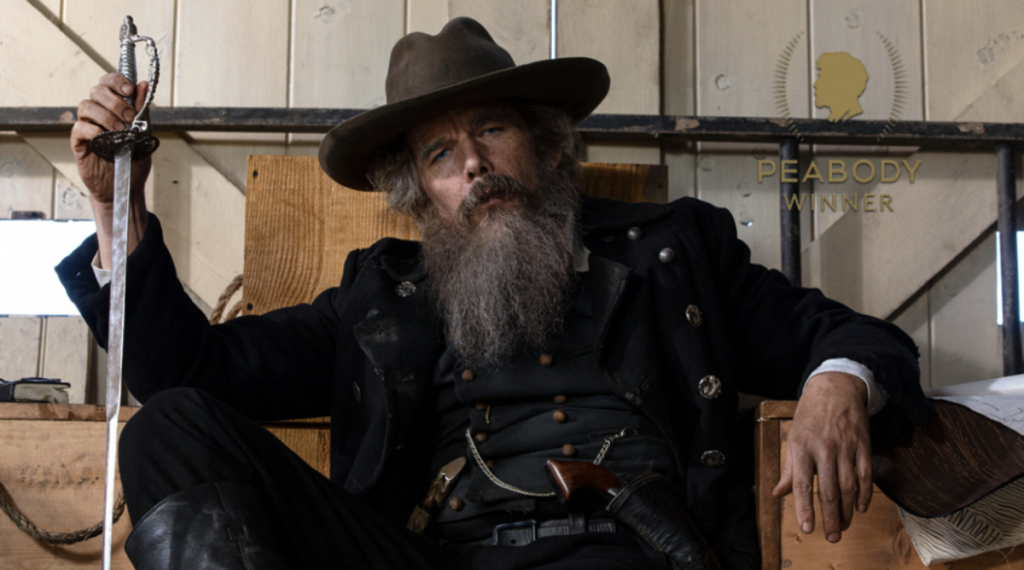 Welcome to Peabody Finds, the weekly newsletter for the Peabody Awards, offering our recommendations for powerful and thought-provoking media you should consider engaging. The newsletter offers deeper dives into Peabody-recognized programming (and beyond), with commentary, insights, and additional materials for context and expanded engagements. If you like it, subscribe here!
"The Good Lord Bird" Is a Wild, Unforgettable Ride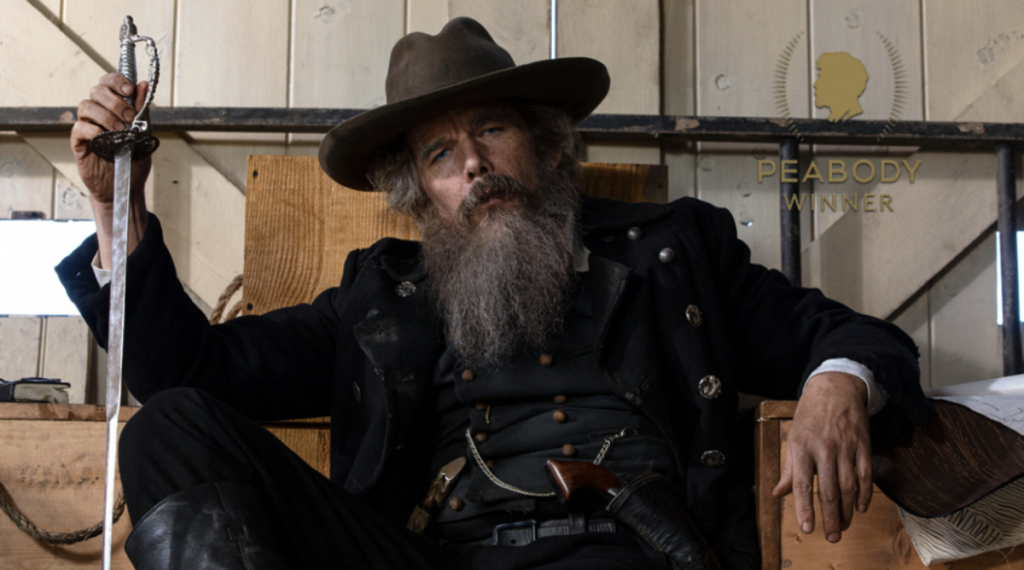 Bawdy, surprising, and often hilarious, The Good Lord Bird is a riveting account of the abolitionist John Brown's ill-fated march to Harper's Ferry that questions the very process of history-making. The term most often used to describe this truly wild ride of a show is "irreverent," and it's clear why from the moment Ethan Hawke's raucously fanatical John Brown appears on the scene.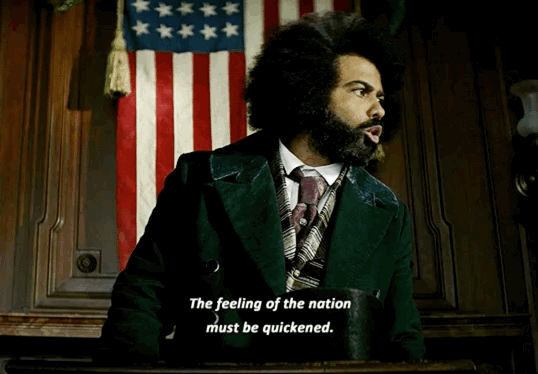 Through the eyes of narrator Henry "Onion" Shackleford (a young slave whose life is upended when the whirlwind Brown storms into town), The Good Lord Bird brings to life historical figures like Frederick Douglass, Harriet Tubman, and Brown himself in a delightfully picaresque tableau that reveals the famed abolitionist not as a heroic martyr for a just cause but as a furious avatar for white guilt. This is no sober period drama but a guns-blazing romp through history, full of heart and guaranteed to win you over from the first episode.
Where to Watch: Showtime
---
Why it Won: Hawke's portrayal of the mythical Brown vacillates between insane messianic figure, religious zealot, and dedicated patriot who seeks to eradicate the nation of its original sin by any means necessary. In Hawke's hands, Brown's competing legacies are given ample room to coexist. The miniseries can't help but follow in his wake and gives us an irreverent history lesson that feels fresh and pressing for our times. The story's denouement, of course, is Brown's famous raid on the federal armory at Harper's Ferry—a bungled effort to start a slave liberation movement—but not before we meet Frederick Douglas, Sojourner Truth, and other historical figures engaged in the debates and struggles to end slavery. The series smartly suggests that Brown's ultimate mission was less about starting a successful slave insurrection as it was the public performance of guilt, redemption, and salvation for the souls of white Americans. For a rich and complex portrayal of a madman who would become a martyr, offered through the eyes of African Americans, The Good Lord Bird wins a Peabody.
---
A Moment From the Show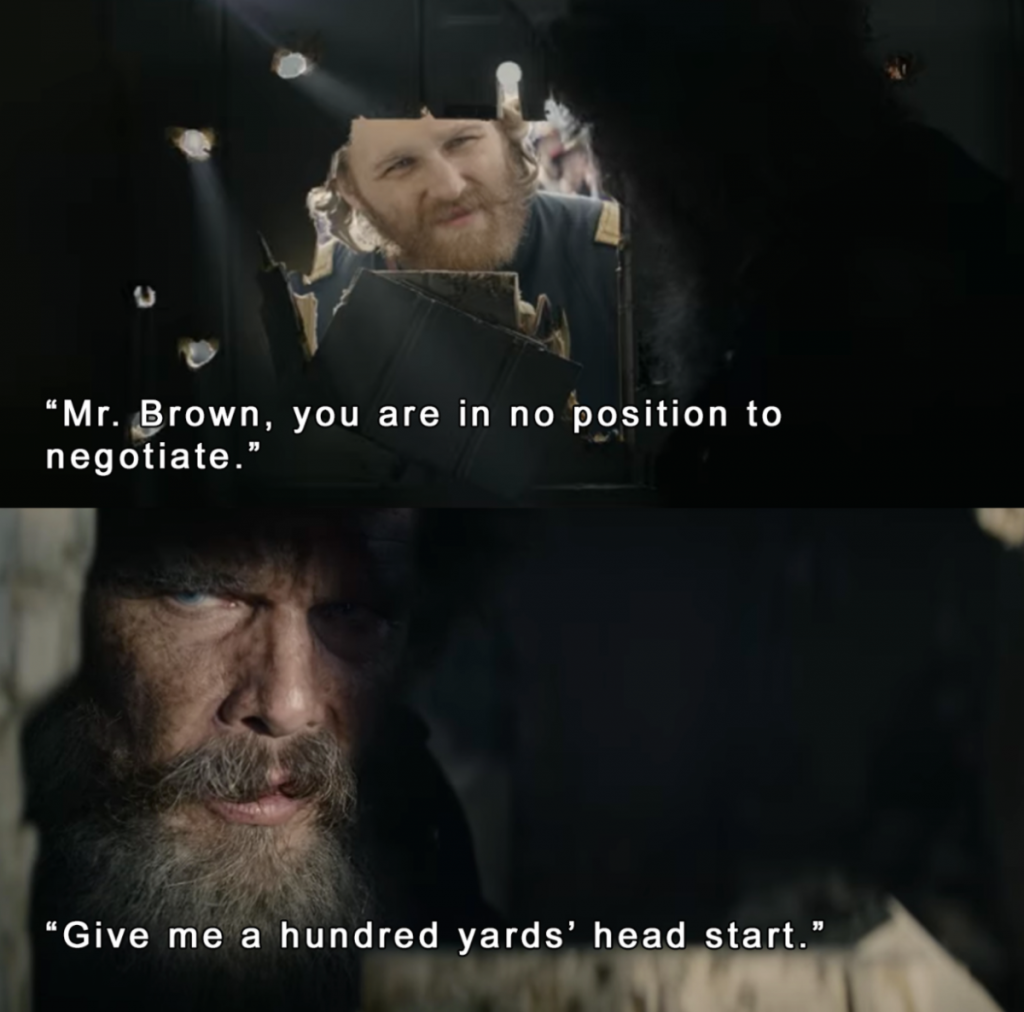 ---
Dive Deeper
---
Starred Review: The Mischievous Irreverence of "The Good Lord Bird"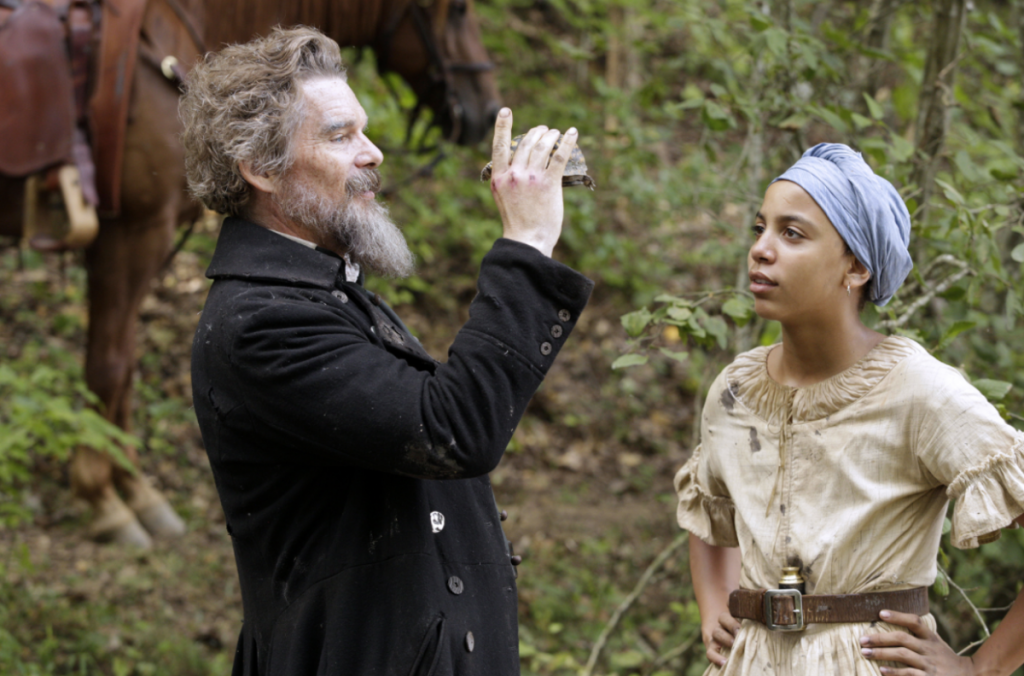 The New Yorker describes the genre-defying brilliance of The Good Lord Bird as "a cross between 'Masterpiece Theatre' and a particularly elaborate episode of 'Drunk History.'"
Where to Read: The New Yorker
---
Further Reading: "The Good Lord Bird" by James McBride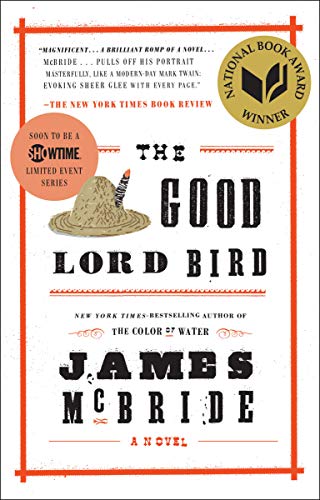 The source material for Ethan Hawke's version of John Brown's story is James McBride's National Book Award-winning novel. The Good Lord Bird provides a daring and provocative view of an essential period in American history through the eyes of a flawed and fascinating protagonist.
Told with humor, heart, and a completely original vision, this exuberant novel humanizes its protagonist without sanctifying him and manages, despite the bloody yarn it spins, to be a raucously good time.
Where to Buy: Amazon
---
Listen: Ethan Hawke on Playing John Brown, Early Fame, and Making a Friend of Fear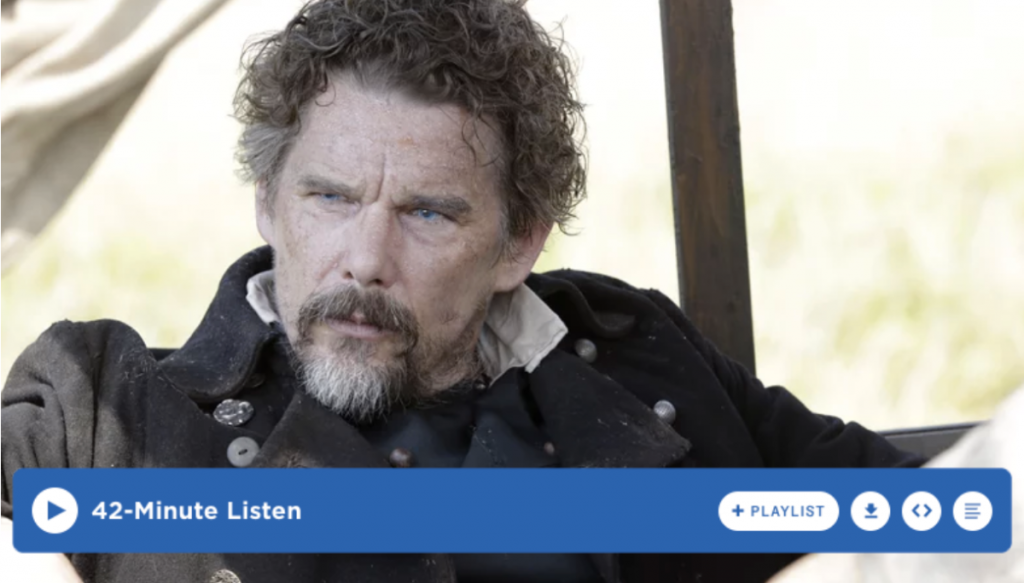 Ethan Hawke speaks with NPR's Fresh Air about his process for creating his version of John Brown after falling in love with James McBride's novel.
Where to Watch: NPR
---
Ethan Hawke's Peabody Acceptance for "The Good Lord Bird"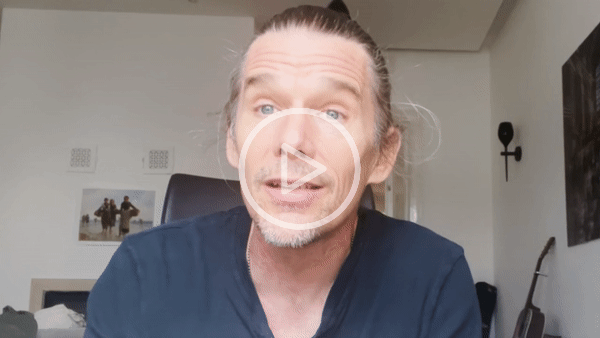 Following an introduction by Chris Rock, Ethan Hawke talks about the genius of James McBride, the legacy of John Brown, and the creators who helped him bring The Good Lord Bird to life.
Where to Watch: PeabodyAwards.com
---
If you've enjoyed this, please subscribe to the weekly Peabody Finds newsletter here