The Funny, Complicated Women of 'The Marvelous Mrs. Maisel' and 'Better Things'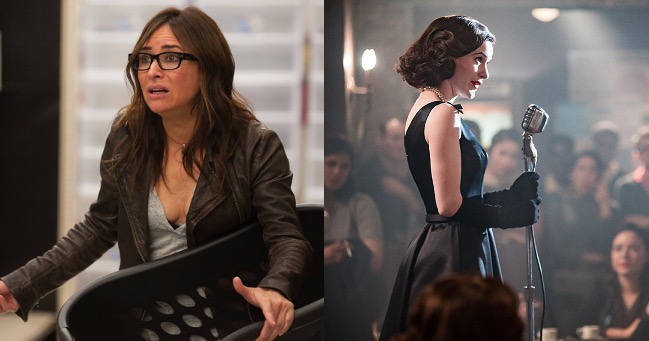 Welcome to Peabody Finds, the weekly newsletter for the Peabody Awards, offering our recommendations for powerful and thought-provoking media you should consider engaging. The newsletter offers deeper dives into Peabody-recognized programming (and beyond), with commentary, insights, and additional materials for context and expanded engagements. If you like it, subscribe here!
The Funny, Complicated Women of 'The Marvelous Mrs. Maisel' and 'Better Things'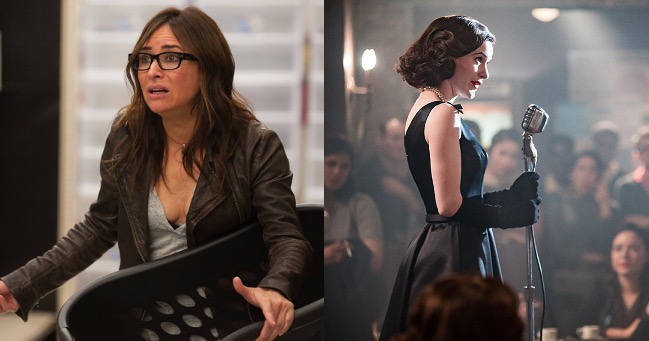 A snarky, funny single mom makes her way through showbusiness while raising her kids—it's a little surprising to realize that The Marvelous Mrs. Maisel and Better Things could share this same logline. Premiering just six months apart in 2016 and 2017, each brought us a spiky and specific female main character from the brain of a female creator. But they couldn't be more different in execution: Maisel, created by Amy Sherman-Palladino, brings us a pioneering fictional standup comic in late 1950s New York City, depicted as a vibrant screwball dreamworld. Better Things, created by and starring Pamela Adlon, is a grounded take on a struggling mom in modern Los Angeles.

Both Midge Maisel, played by Rachel Brosnahan, and Adlon's character, Sam Fox, shine in their imperfections. Midge is selfish and self-righteous, with little demonstrated interest in her son and daughter, but she's wildly charismatic, witty, and fun to watch—nothing like the idealized 1950s gal. Sam makes some questionable personal decisions, and messes up occasionally with her kids, but she's a warm, honest, and genuine presence in the lives of her three children.

Midge and Sam allow us to see womanhood in new ways. Midge lets us reimagine the ideal of femininity that have haunted us since the 1950s. She looks exactly like that ideal—conventionally beautiful, thin, perfectly coiffed and dressed. But she talks like a 1930s screwball dame, and pursues her career like a modern woman. While The Marvelous Mrs. Maisel is hardly gritty reality, this is not unrealistic—there have always been women who love their work, who choose it over love and family. Maisel restores this fact, stitches it into our pop culture memory.
On the other hand, Sam, as a modern character, has the freedom to be fairly unremarkable as a single, working mom, but she shows us something else—that being a perfect mom and being a great mom are not the same thing. In fact, she's extraordinary because of her ability to share her faults, her humanity, with her kids.

As The Marvelous Mrs. Maisel returns for its fourth season today and Better Thingspremieres its fifth and final season February 28, we salute both of these complicated, funny, and endlessly watchable visions of womanhood.
Where to Watch:
The Marvelous Mrs. Maisel on Amazon Prime
Better Things on FX on Hulu
---
A Moment From 'The Marvelous Mrs. Maisel'
---
A Moment From 'Better Things'
---
Dive Deeper
---
How 'The Marvelous Mrs. Maisel' Pulls Off Its Multi-Page Oners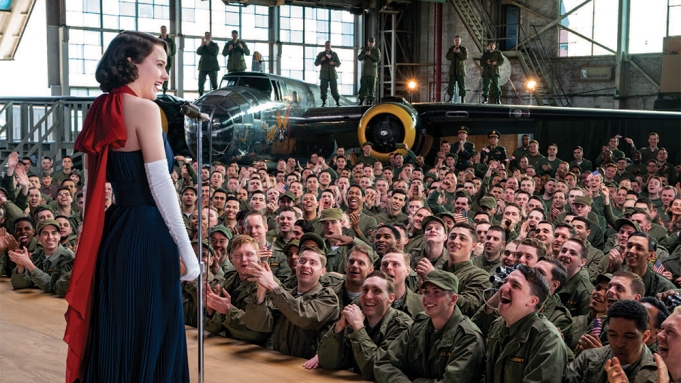 Creator Amy Sherman-Palladino and Director of Photography M. David Mullen discuss how they craft the show's signature: complicated, lengthy one-shot scenes.
Where to Read: Variety
---
The 'Better Things' Kids Aren't Really Sisters, But They're Still Family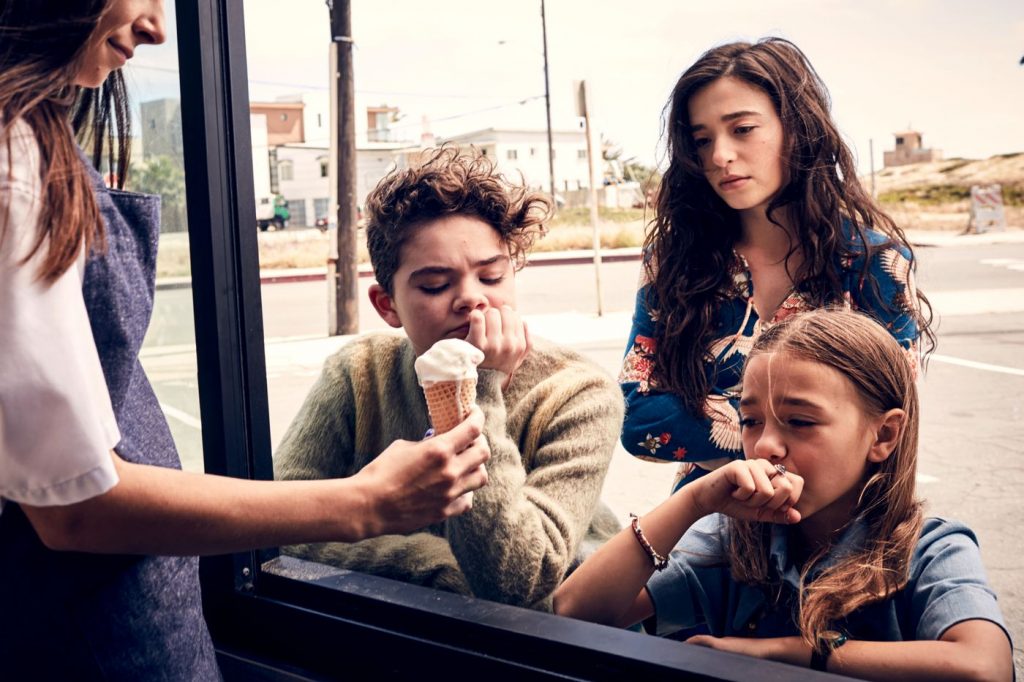 The actors who play Sam Fox's three kids talk about how they got into acting, their favorite scenes, and why they look up to Adlon. "She has that vision," said Hannah Alligood, who plays middle child Frankie. "She's involved in literally every stage of the process of the show. It makes me feel a little bit closer to being able to do all of these things myself. Like, maybe that's a possibility for me."
Where to Read: Vulture
---
Further Listening: Pamela Adlon on 'Better Things'
Adlon talks to NPR's Sam Sanders about her long career, the complications of parenthood, and her show, which hews very close to her real life.
Where to Listen: NPR
---
Further Reading: 'Madly Marvelous: The Costumes of "The Marvelous Mrs. Maisel"'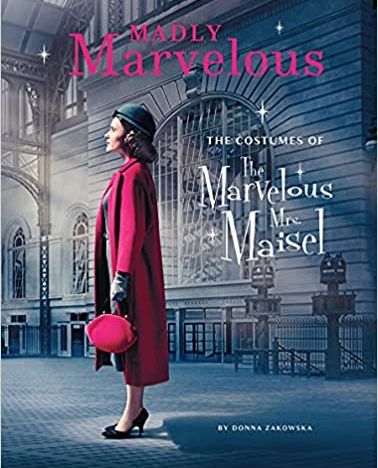 Clothes are a major contributor to the spectacle that is The Marvelous Mrs. Maisel. In Madly Marvelous, the show's costume designer, Donna Zakowska, takes readers behind the scenes of her work with photos, sketches, production stills. Zakowska also shares insights into her process for bringing the characters to life through their wardrobes, diving into period photography, fashion trends from the late 1950s, and the countercultures of the era.
Where to Buy: Amazon
---
Peabody Conversation with Amy Sherman-Palladino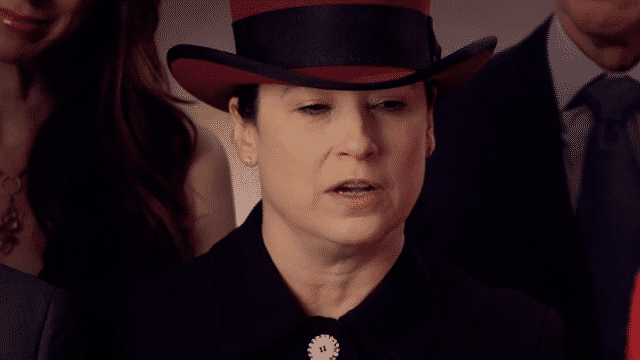 "My father was a stand-up comic, so I sort-of grew up with that Jewish, Borscht Belt vernacular, … and him in Broadway Danny Rose all the time," Sherman-Palladino explained. "I took my 6-foot-2 Jewish father and made him her, basically."
Where to Watch: PeabodyAwards.com
---
Peabody Conversation with Pamela Adlon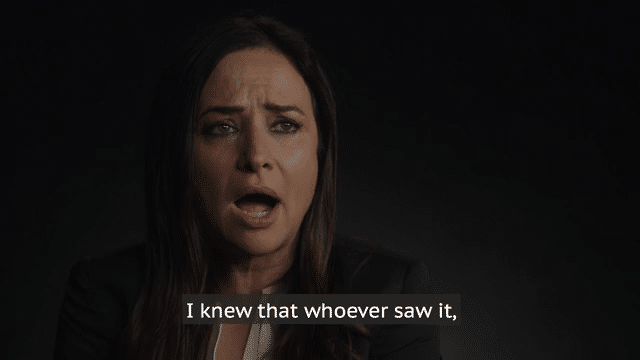 "One of the things I learned through years of being a mom—and I've been a mom for 20 years now—is that when other moms and women share with you, you learn so much," Adlon said.
Where to Watch: PeabodyAwards.com
---
If you've enjoyed this, please subscribe to the weekly Peabody Finds newsletter here