The Evolution of the Family Sitcom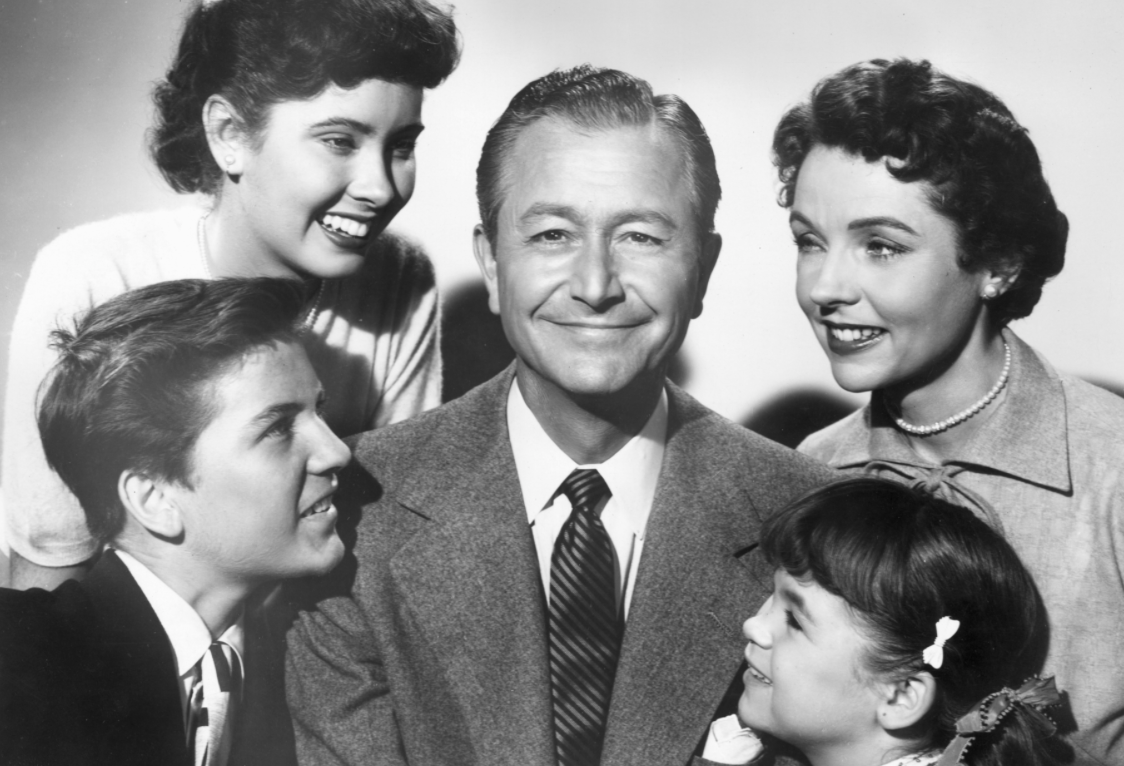 Welcome to Peabody Finds, the weekly newsletter for the Peabody Awards, offering our recommendations for powerful and thought-provoking media you should consider engaging. The newsletter offers deeper dives into Peabody-recognized programming (and beyond), with commentary, insights, and additional materials for context and expanded engagements. If you like it, subscribe here!
The Evolution of the Family Sitcom
The family sitcom has been with us for about as long as television has. One of the earliest of the medium's scripted hits—in 1949, a time when every show was broadcast live—was The Goldbergs, about a Jewish family in a Bronx tenement (created by, written by, and starring Gertrude Berg, an early TV mogul I wrote about in my book When Women Invented Television). It was the first family sitcom. And what's remarkable about even its earliest episodes is how much it looks like what we'd recognize as a family sitcom today: busybody mother Molly; her straight-laced husband Jake; their two children, Rosalie and Sammy; and Molly's Uncle David, perhaps TV's first classic sidekick character, there to aid and abet Molly's schemes. Like every sitcom family that came after them, the Goldbergs had a living room and a kitchen where they solved most of their little problems. Molly even had a catchphrase. She'd yell out the apartment window to get a neighbor's attention for a little gossip: "Yoo-hoo!" Audiences loved the Goldbergs so much that their show was the first on television to get a feature film adaptation.
Remarkably, we haven't had to mess with the formula much since. There's something eternal about the way family, comedy, and television go together. It just seems obvious and inevitable: If audiences are going to watch fictional stories on a small screen in their own home, many of those stories are going to be about families, and they're going to be funny and insular and expected, with just a dash of surprise to delight viewers.
Because of this, the history of the sitcom is the history of America. The variations that come along tell the story of what's changing in the zeitgeist, in our conception of family. The modern memory of early sitcoms begins with I Love Lucy, which began in 1951 and was focused on a married, child-free couple and their friends before stars Lucille Ball and Desi Arnaz became parents in real life, forcing the birth of their onscreen son, Little Ricky. The same double-date set-up defined its contemporary, The Honeymooners, perhaps because it was simpler to operate with only adults at a time when TV crews were still just trying to figure out how everything worked. As production smoothed out and moved to primarily taped, not live, broadcasts, picture-perfect nuclear families took over in the mid-1950s with Father Knows Best, Leave It to Beaver, and The Donna Reed Show.
The family began to look a bit more modern in the '60s with The Dick Van Dyke Show's sexy young couple, Rob and Laura Petrie, at its center. (The fact that Mary Tyler Moore's character, Laura, wore capri pants around the house was a major deal, involving multiple network executive meetings to dissect exactly how tight her pants could be. They even developed a term for the way the pants clung to her backside: "cupping.") But the biggest shift came in the '70s with All in the Family, which brought us a working-class white family whose love language was loud, uncomfortable political squabbles, and producer Norman Lear's subsequent hits about Black families, Good Times and The Jeffersons. In the '80s, The Cosby Show presented an idealized wealthy Black family to America and set the gold standard for family sitcoms for years to come.
In more recent years, as television has gotten more inventive, so have family comedies—and thus the critical establishment, including the Peabody Awards, have shown them more appreciation. Modern Family demonstrated that stepfamilies and gay families had become the norm. Black-ish gave us a Black family sitcom that tackled thorny modern issues with neither the yelling of All in the Family nor the self-conscious idealization of Cosby. And Better Things showed what a durable form the family sitcom is. Pamela Adlon's take on single motherhood could use all of the narrative-subverting, French film techniques it wanted, but in the end the series still played an awful lot (in the best ways) like family sitcoms always have: a mom, her mom, and her three daughters solving the endless little problems of life together, laughing (and sometimes crying) along the way.
Here are some greats to binge with your own version of family this holiday season.  
---
A Look at 'The Goldbergs' 
In this episode of the early sitcom The Goldbergs (no relation to the current ABC series), Molly Goldberg, her family, and neighbors help each other to prepare for temple in a sweet demonstration of the joys of communal living.
---
'The Donna Reed Show' (1958-66)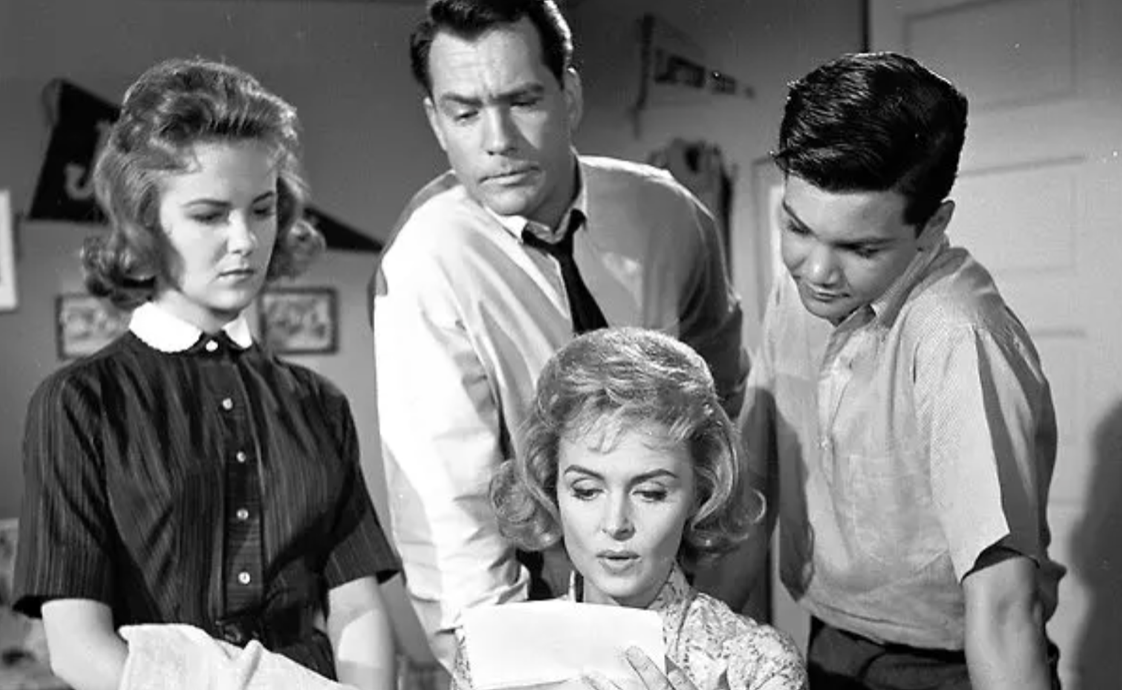 The Donna Reed Show is hardly a radical feminist masterpiece, as Gilmore Girlswould tell you, and, of course, it was right—from our 21st century perspective. But in the late 1950s, the absolute thick of the Father Knows Best era, The Donna Reed Show was the best we could get. It gave folks everything they craved—gorgeous housewife mom, caring but authoritative dad, middle-class bliss—but tweaked it as far as tweaking could go at the time. Namely, it centered the woman's experience (wait, father doesn't necessarily know best?) and was produced by Reed herself. That said, it's a perfect document of the values of the time, depicting aspirational little dilemmas like marital spats over how to spend vacation time and stress over Donna's overloaded schedule full of local theater productions and charity work. It was also a cultural sensation; Shelley Fabares and Paul Petersen, who played the family's kids, became teen idols and recording stars, scoring hits with songs they sang on the show, "Johnny Angel" and "My Dad" respectively. Then, in a sure sign times had changed, Reed ended the show in 1966 to become an anti-Vietnam War activist.
Where to Watch: Amazon Prime
---
'The Dick Van Dyke Show' (1961-66)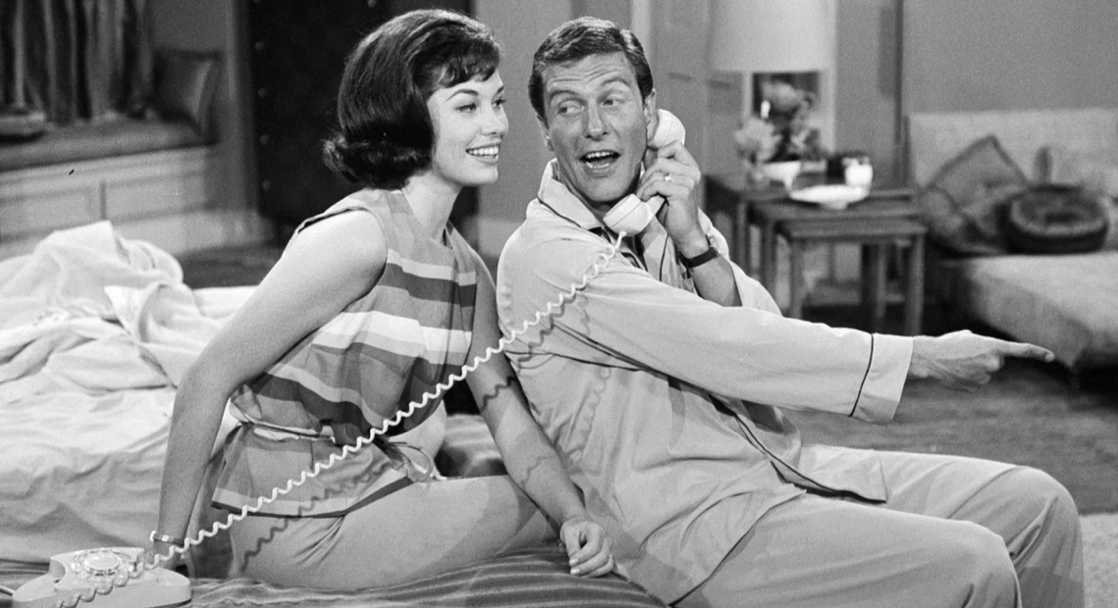 This series looked like standard family fare for the time, about a charismatic TV writer Rob (Dick Van Dyke); and his charming, gorgeous wife Laura (Mary Tyler Moore); and sometimes even their son Ritchie when they felt like including him. But creator Carl Reiner single-handedly modernized the sitcom form here with subtle touches: Rob and Laura were still required by TV standards to sleep in separate beds, but their onscreen chemistry implied that they pushed those beds together as soon as the lights were out and the cameras were off. The series included equal parts of Rob's home and family life, slowly introducing us to the workplace sitcom that would become the norm in the next decade with The Mary Tyler Moore Show. It also displayed a sophisticated level of humor that went beyond the cute foibles of kids or silly miscommunications between spouses that passed for comedy in the previous decade. The characters are carefully developed, with backstories and extended families; the roles are well-acted and realistically inhabited; the humor is at turns meta (Rob works in TV, after all), self-aware, and character-driven. At a time when women on television were cute witches and obedient genies, and group dynamics were explored via shipwrecked collections of stereotypes in extremely unlikely circumstances, The Dick Van Dyke Show revealed what television could be if it tried.
Where to Watch: Peacock
---
'Good Times' (1974-79)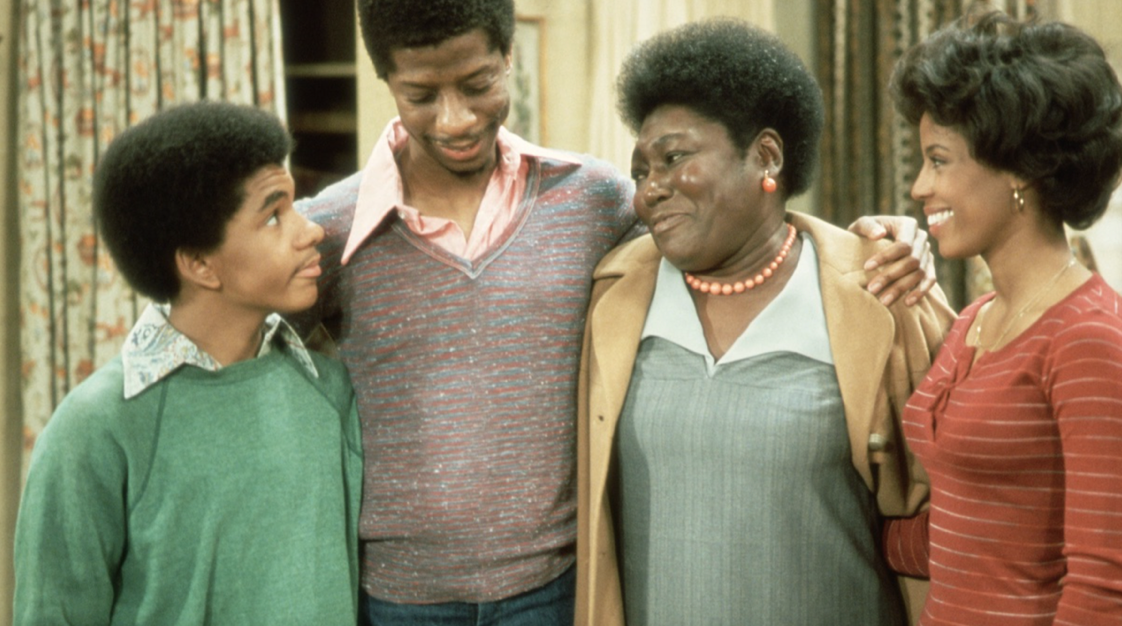 Norman Lear's 1970s sitcom empire is legendary, starting with the game-changing All in the Family. Among that series' many spinoffs was Good Times, which was hardly flawless but contributed a number of important innovations to the form. Here we had the Evans family, making their way together in the Chicago projects in the first two-parent, African-American family sitcom on television. John Amos and Esther Rolle were fiercely excellent TV parents in the early days, and the title as well as the theme song felt almost cruelly ironic as the Evanses faced the kinds of problems that would have caused Donna Reed and her family to spontaneously combust. Amos' James Evans works multiple jobs, including dishwasher and construction worker. Sometimes he's totally unemployed and hustles up money playing pool. But Jimmie Walker's portrayal of goofball son J.J. stole the show with his catchphrase "dy-no-MITE!", pulling focus from the Evanses' realistic difficulties and causing such a rift in creative visions that Amos left the show. Still, Good Times signifies a turning point in family sitcoms that allowed them to expand beyond white, middle class, and suburban fluff.
Where to Watch: Peacock
---
'Malcolm in the Middle' (2000-06)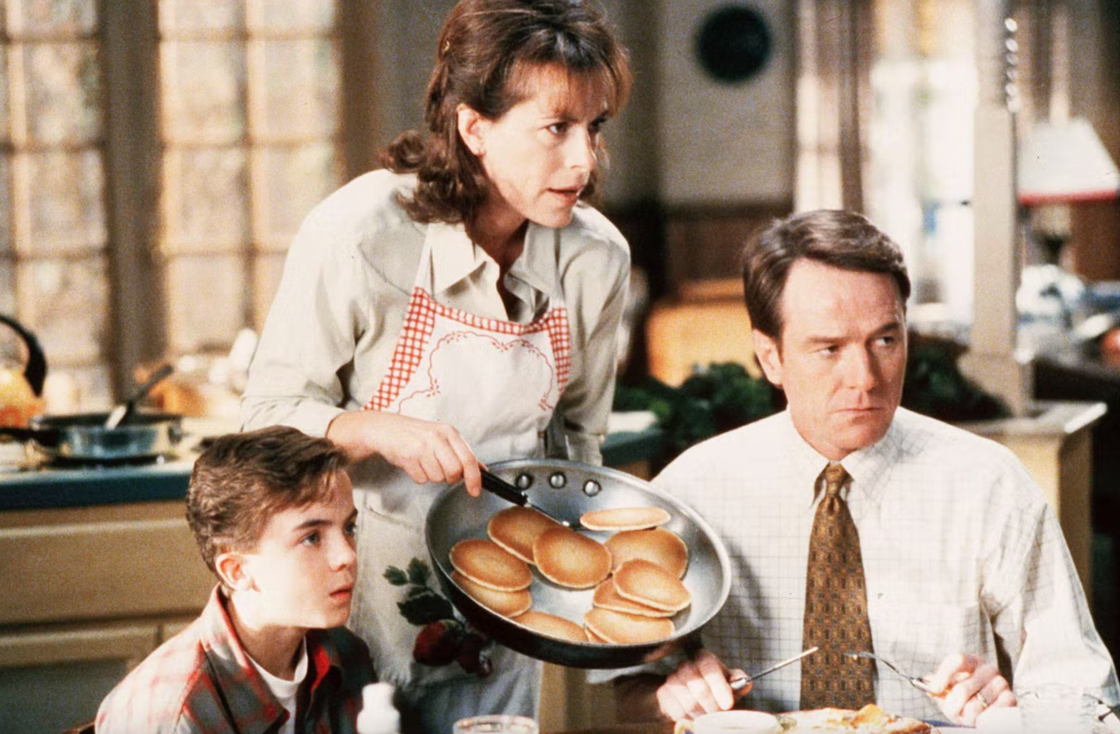 Frankie Muniz, Bryan Cranston, and Jane Kaczmarek became household names with this anti-sitcom sitcom in the 2000s. It centers on a lower-middle-class family and its genius tween, Malcolm, allowing the series to riff on class differences as well as the ways that "gifted" children can jump those class lines. Cranston and Kaczmarek turn in stellar performances as Malcolm's parents in this acclaimed, Peabody-winning Fox production. While Married With Children and The Simpsons pioneered the dysfunctional family sitcom, Malcolm in the Middle perfected it, rooting it in Malcolm's distinct point of view and sharp, observant writing.
Where to Watch: Hulu
---
'Modern Family' (2009-20)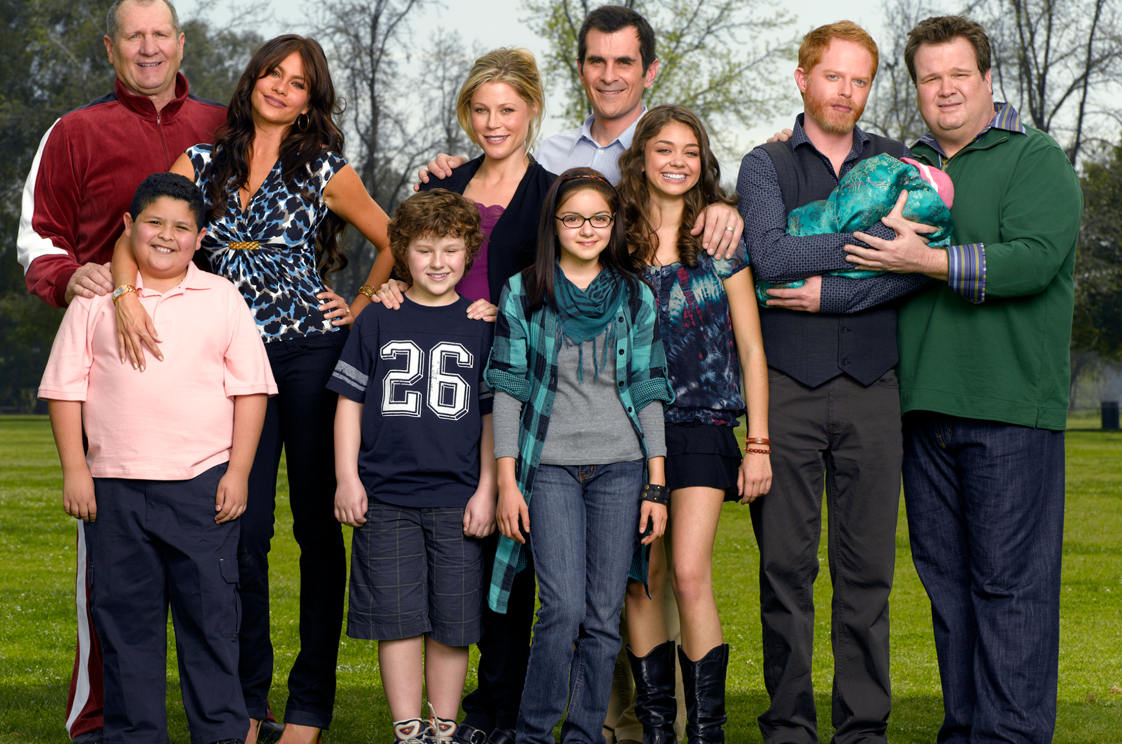 It's not that no sitcom had done blended families or gay characters before. It's just that no sitcom had ever combined these elements—including a young, Latinx second wife and her son from a previous marriage, as well as a gay couple who adopt a Vietnamese daughter—and made them seem like the most unremarkable thing in the world, in the best possible way. The laughs came not from stereotypes, but from how relatable this extended family was. Plotlines even subverted stereotypes and norms at times, highlighting the ways that the real world had yet to catch up to how families had changed: gay couple Mitchell (Jesse Tyler Ferguson) and Cameron (Eric Stonestreet) take their daughter Lily to "Mommy & Me" class; young second wife Gloria (Sofia Vergara) pretends to be bad at chess so husband Jay (Ed O'Neill) can feel better about himself. Mitchell and Cameron also helped usher in the era of the normcore married gay couple, evolving gay male depictions on television beyond the standard witty, urbane portrayals of Will & Grace from ten years earlier.
Where to Read: Hulu
---
Dive Deeper
---

E! News goes behind the scenes of the foundational sitcom, which premiered over 70 years ago, and the troubled real-life couple who made it.  Natalie Finn, a self-described I Love Lucy fanatic, writes that it's "hard to actually wrap one's mind around the fact that this brilliant show was going on amid so much turbulence."
Where to Read: E! online
---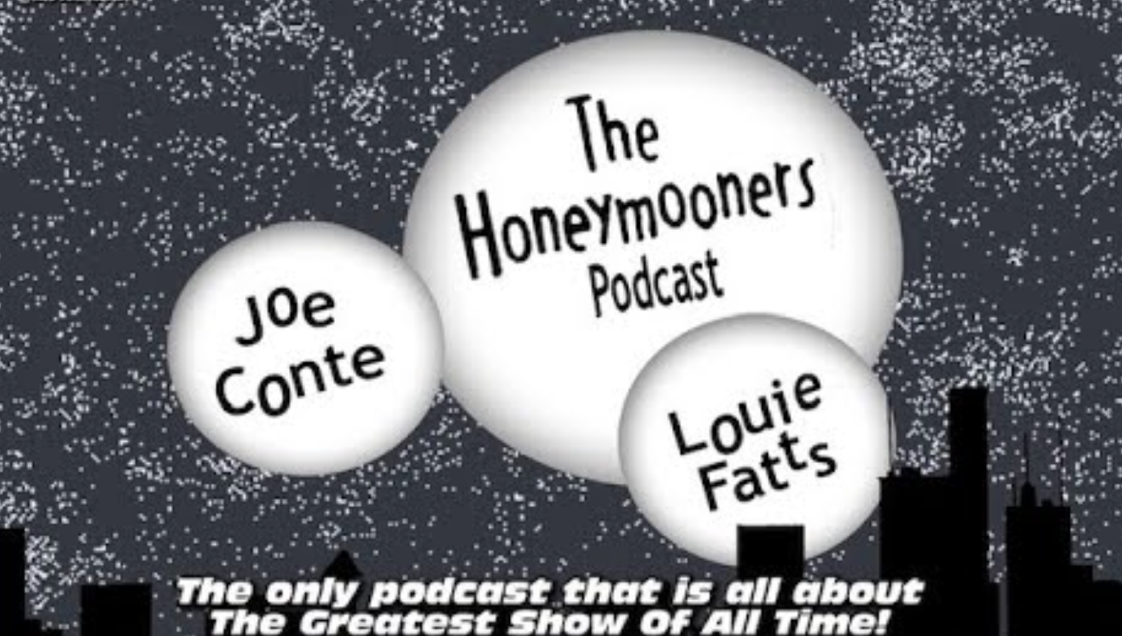 Honeymooners superfans Joe Conte and Louie Fatts review all 39 classic episodes of the series, including commentary, trivia, jokes, and audience participation along the way.
Where to Listen: Apple Podcasts
---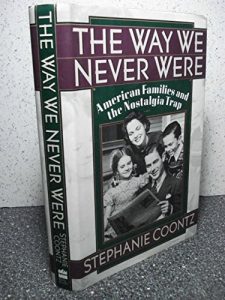 Historian Stephanie Coontz demonstrates the devastating effects of the image that 1950s and '60s sitcoms like Father Knows Best and Leave It to Beaver perpetuated of the idealized white, middle-class, heterosexual, suburban, nuclear family. In presenting that as the American model of happiness and success, these popularized images left huge swaths of the population out of the equation—and, Coontz effectively argues, continue to affect public life to this day as a false memory of how things "used to be" in the "good old days."
Where to Buy: Barnes & Noble