Screening and Q&A with Maya Angelou' Director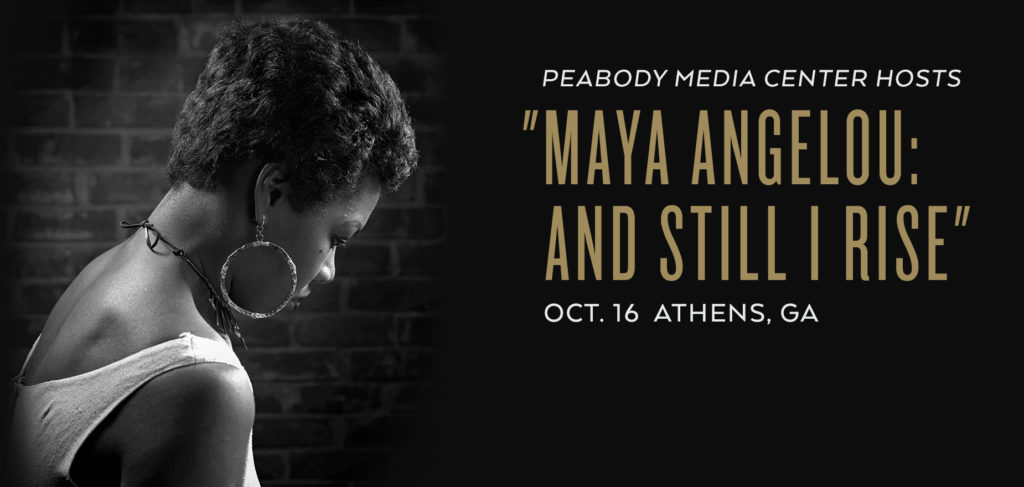 The Peabody Media Center will host a screening of "Maya Angelou: And Still I Rise" at 7:30 p.m. on Tuesday, Oct. 16 at Ciné, 234 West Hancock Ave. in Athens. Rita Coburn, co-director of the American Masters documentary, will introduce the film and answer questions from the audience immediately after the showing. The event is free and open to the public. Additional University of Georgia sponsors include the Willson Center for Humanities & Arts, the Department of Theatre & Film Studies, and the Department of Entertainment & Media Studies in the Grady College of Journalism and Mass Communication.
"Maya Angelou: And Still I Rise" was honored with a 2017 Peabody Award for offering "a sumptuous tribute to one of the most important artists of the 20th century—a love letter of hope, courage, and passion to an artist tempered by struggles and conditions, whose love of life and freedom were shaped in the black South and whose freedom dreams were realized in relationships with some of the most important writers, actors, activists, and artists of her time."
Rita Coburn, who co-directed the film with Bob Hercules, is an award-winning multimedia writer, director, and producer. Her television work earned three Emmys for the documentaries "Curators of Culture," "Remembering 47th Street," and "African Roots American Soil." Her work has also been featured on C-SPAN and The History Channel. She is the owner of RCW Media Productions Inc., a multimedia production company.
"Rita is an engaged filmmaker and social activist whose work is both an inspiration and a call to action," said Nate Kohn, academic director of the Peabody Media Center and professor of screenwriting and film production.
"Documentaries by nature are learning tools; moving through our social, political, and artistic culture with a perspective that must be contemplated," Coburn said. "Maya Angelou's life, art, and civil rights work causes us to examine who we are and what we are prepared to do as citizens, artists, activists, and visionaries. I look forward to a dialogue on this work with students, academics, and the greater community."
In addition to screening her film, Coburn will also meet with media and film students and participate in a Peabody Roundtable Discussion, "The Documentary Renaissance," at 2:30 p.m. in the Peyton Anderson Forum in the journalism building. Coburn and Professors Nate Kohn, Taylor Miller, Valerie Boyd and Richard Neupert will discuss how documentary storytelling in all its forms—movies, photography, narrative non-fiction—is being used to define and promote truth-telling in the current historical moment. This discussion is also free and open to the public.