Russell Simmons Turns Poetry into Literate TV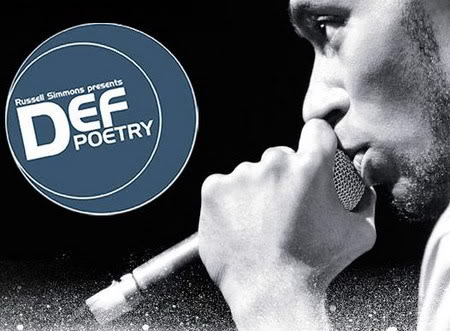 This is part of an ongoing series focusing on Peabody-winning HBO shows.
Russell Simmons stands among a small group of people that used the creative freedom at HBO to create not one, but two, shows exploring new and edgy forms of expression on TV. But perhaps more impressively, both of Simmons's shows did this while still managing to remain financially successful.
Long before one of his shows would win a Peabody, Simmons was playing the role of kingmaker in the entertainment industry. Few entrepreneurs can claim to have helped launch huge acts, ranging everywhere from the Beastie Boys to Bernie Mac. Although his business interests cover a lot of ground, the through line of his career has been a knack for shining the spotlight on exceptional verbal artistry. He helped Rick Rubin get the legendary hip hop label Def Jam Recordings off the ground beginning in 1983, launching the careers of legends like Public Enemy, LL Cool J, and the aforementioned Beasties, among others.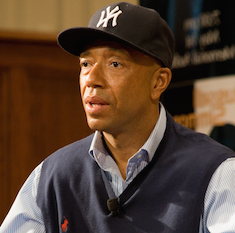 About a decade later, Simmons moved the Def Jam brand to TV, creating Def Comedy Jam, which made use of HBO's freedom to give young comedians a TV slot where they did not have to censor themselves. This only added to Simmons's roster of stars, turning Martin Lawrence, Dave Chapelle, Cedric the Entertainer, Bernie Mac, and Chris Tucker into household names.
With HBO's Russell Simmons Presents Def Poetry, Simmons might have realized his most startling achievement: making a hit TV show around poetry. And he earned himself a Peabody Award in the process.
Although Simmons was the man who got the show on the air, it was the individual performers who gave it life. It made poetry feel relevant to an audience that may have been previously indifferent to it by addressing race, politics, and contemporary American life. Mos Def, the critically praised hip hop artist, served as the perfect host for the show, striking a tone that was both intellectual and approachable.
The conceit of the show was simple. Mos Def would bring performers out to recite their original poems in front of a live audience. Many of the guests were stalwarts of the slam poetry scene like Saul Williams and The Last Poets, but the show lineups would also frequently include celebrities like Lauren Hill, Kanye West and Def Comedy Jam alums Dave Chapelle and Cedric the Entertainer. Mixing bonafide poets alongside celebrities reciting their own (oftentimes humorous) poems led to a show that could be alternately hard hitting and highly entertaining. Often it even managed to do both at the same time.
Chapelle's performance during the show's first season in 2002 (the season that earned the show a Peabody) is a prime example of how comedy, or a comedic poem, can achieve a level of honesty rarely seen in typical conversation. In this clip we see a Chapelle who doesn'st know he's about to achieve an unforeseen level of superstardom with his own Comedy Central show the next year, but there is more than a hint of what's to come in the content of the poem. Since he is on HBO in this instance, he is permitted to censor himself even less when he talks about race (and Chapelle's Show wasn'st known for pulling punches or avoiding controversy).
In addition to several of memorable celebrity performances, what still stands out is Def Poetry Jam's uncompromising respect for the spoken word in a predominately visual medium. The Peabody Board made this statement about the show when it recognized it in 2002: "A Peabody Award goes to Russell Simmons Presents Def Poetry, which has moved poetry from the periphery to the center, and proved that television can be as literate as any other media."
As with The Sopranos, Deadwood, The Wire along with so many other now classic HBO series, TV was now able to be "literate" because a TV network finally gave its writers the freedom to do so.