Remembering Matthew Perry … Beyond 'Friends'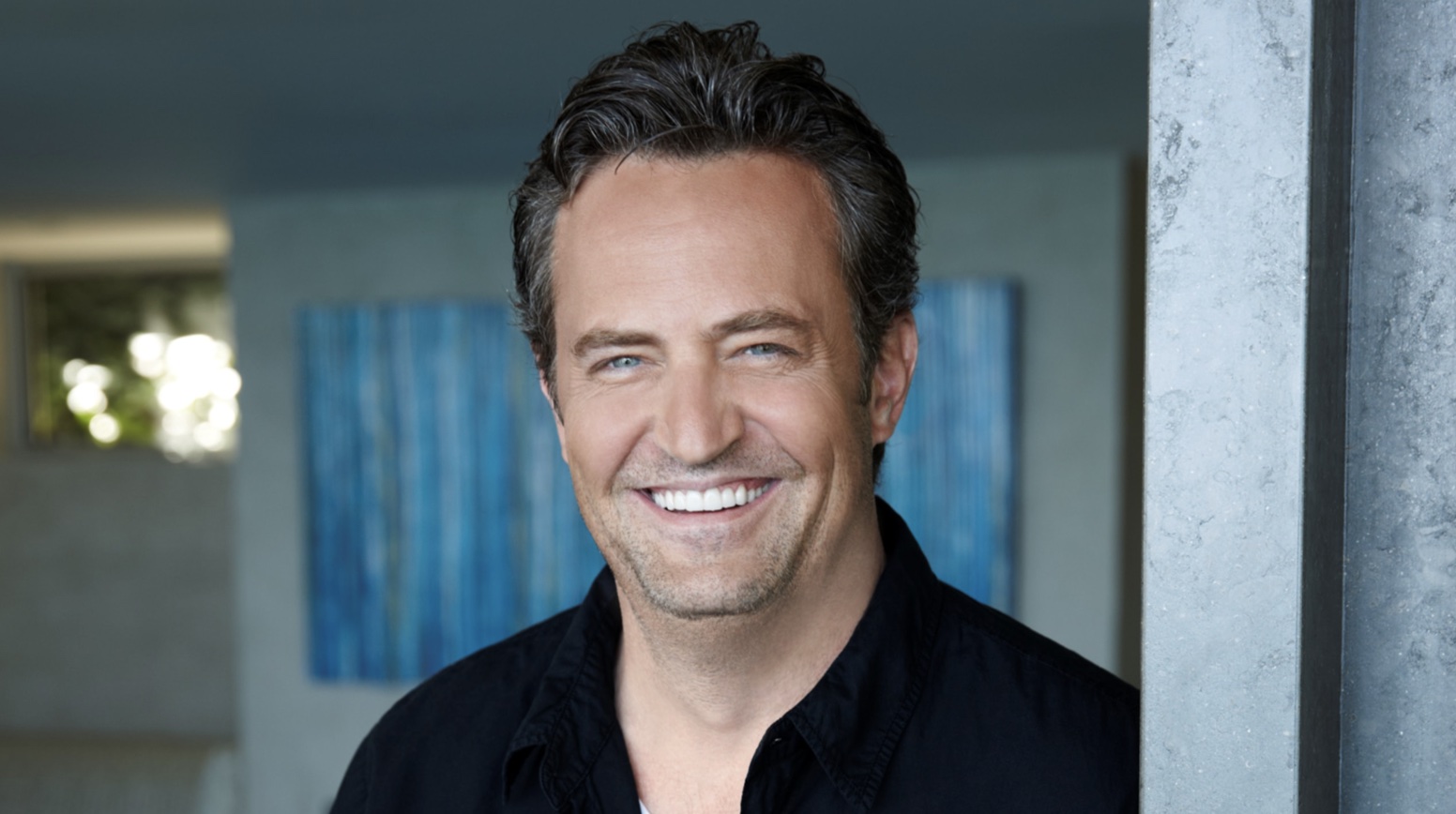 Remembering Matthew Perry … Beyond 'Friends'
Matthew Perry was the perfect sitcom star: cute, charismatic, with just the right amount of sarcastic edge, and even a catchphrase—or at least a trademark cadence. ("Could she be any more out of my league?" "Could we be more white trash?")
Of course, all of his Friends castmates were perfect sitcom stars, which was what made the show a massive phenomenon of the 1990s and 2000s that has continued to catch on with new generations. But he brought something special to the mix, an everyman neurosis that helped to balance the shiny, beautiful sweetness that threatened to overwhelm Friends otherwise. That edge may have come from a troubled childhood in Canada, where he began acting out after his parents' divorce by drinking, smoking, and even beating up classmate and future prime minister Justin Trudeau. Perry moved to Los Angeles to live with his father when he was a teenager and became interested in acting, and particularly in fame, which he was convinced would solve all of his problems. "I yearned for it more than any other person on the face of the planet," he wrote in his memoir, which was published last year. "I needed it. It was the only thing that would fix me. I was certain of it."
After roles on Charles in Charge, Silver Spoons, Growing Pains, and a short-lived series called Second Chance, in 1994 he landed the role that would deliver that fame, as Chandler Bing on Friends. He and his costars were instant sensations, and by 2002 they were famously making $1 million per episode.
His death this week at the age of 54 came as a particular shock; Friends are not supposed to die. The show was loved by so many millions of people, many of whom have watched it over and over again as comfort viewing, that it's impossible to separate his legacy from Chandler. But Friends wasn't all he was. After a lifetime battling addiction, he said that he wanted to be remembered for helping others get sober, both one-on-one and through the recovery center he established.
He also had a rich acting career beyond Friends, switching easily from that famous comedy to dramas that allowed him to draw from his darker edge. He earned Emmy nominations for his roles on The West Wing and in the TNT film The Ron Clark Story; starred on Aaron Sorkin's high-profile drama Studio 60 on the Sunset Strip, and on the comedies Mr. Sunshine and Go On as well as a new Odd Couple; and turned in showy guest appearances on The Good Wife and The Good Fight.
Here are a few ways to appreciate Perry's lasting impact beyond Friends.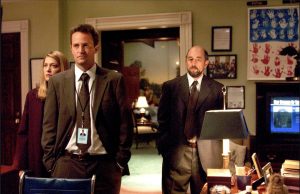 Perry turned Chandler's charming snark into a gift for playing the perfect foil to dramatic heroes, as he did in a memorable guest arc on the Peabody-winning The West Wing. Here he plays Joe Quincy, a quintessential post-Chandler part for the actor: a quick-witted lawyer (Perry would play many lawyers) who could banter with the best of them, most notably Bradley Whitford's admirable Deputy Chief of Staff, Josh Lyman. Joe does no less than deliver the fourth season's dramatic climax, catching onto the vice president's information leaks to his mistress before anyone else does. It's Perry's underlying intelligence that allows him to play even smarter than the whip-smart regulars of The West Wing.
Where to Watch: Max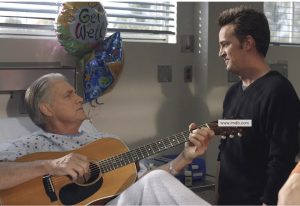 While Scrubs is a comedy, it often got more emotional than the standard 2000s sitcom, one of the reasons it won a Peabody. Case in point, the fourth-season episode in which Perry plays the estranged son of a patient (played by Perry's real life father John Bennett Perry) who needs a kidney donation. J.D. (Zach Braff) tracks down Perry's character, Murray, and tries to persuade him to give up an organ. The two spend most of the episode together, and it's not totally clear whether Murray is the jerk or his dad is; Perry was a master of this love-or-hate tightrope walk, with the character's neurosis driving the plot.
Where to Watch: Hulu
Perry takes his penchant for playing a cunning lawyer to new heights, and depths, with the character of Mike Kristeva on this Peabody winner known for its sharp characterizations. Here he is again one of the smartest guys in a very smart room, but this time he crosses over to the dark side instead of walking the line—lying about fellow lawyer Alicia Florrick (Julianna Margulies), blackmailing her politician husband (Chris Noth) with aplomb, and announcing his own bid for governor of Illinois against him. He'd show up several times on both The Good Wife and its spinoff The Good Fight (in 2017), always a harbinger of major complications for the main characters, suggesting perhaps still more untapped potential as a villain.
Where to Watch: Paramount+
'Go On' (2012-13)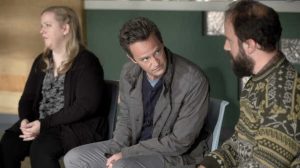 Perry takes a solo leading man role here, something he did more rarely than one might expect after a success as huge as Friends. This underrated gem has him playing a sportscaster whose boss urges him to join a support group after the death of his wife. It's a fresh premise that was ahead of its time, predating grief-coms like Fleabag and Dead to Me. The absolutely stacked supporting cast includes Laura Benanti, Brett Gelman, John Cho, and Tyler James Williams, and the bittersweet material plays to every one of Perry's strengths.  

Where to Watch: Roku
If you've enjoyed this, please subscribe to the Peabody Finds newsletter here!
Next time on Peabody Finds: The Best Thanksgiving Episodes