Peabody's Interview with Creator David Chase on "The Sopranos" Legacy and Enduring Relevance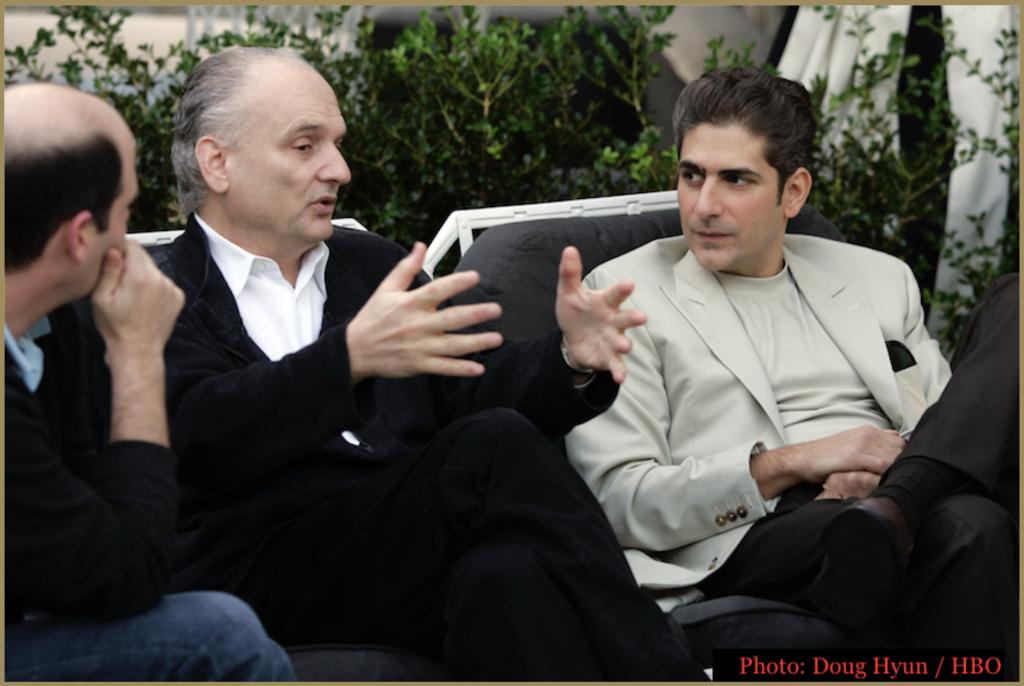 Welcome to Peabody Finds, the weekly newsletter for the Peabody Awards, offering our recommendations for powerful and thought-provoking media you should consider engaging. The newsletter offers deeper dives into Peabody-recognized programming (and beyond), with commentary, insights, and additional materials for context and expanded engagements. If you like it, subscribe here!
Peabody's Interview with Creator David Chase on "The Sopranos" Legacy and Enduring Relevance
The Sopranos never dies. When it premiered on HBO 22 years ago, it immediately set a new standard for what dramatic television could be—cinematic and artistic, with complicated characters whom we could love even as they committed heinous acts. The Peabody Awards recognized its achievement from the start, awarding both its first and second seasons—back-to-back wins that make it a rarity in the Peabody pantheon. (Only two others have duplicated that feat, Northern Exposure and The West Wing.) Two decades on, it remains the gold standard of prestige drama and a story that still ignites viewers' passion, as evidenced by the recent release of the prequel film The Many Saints of Newark and talk of a follow-up prequel film or series.
David Chase, the creator of The Sopranos, spoke with us in 2014 about what it took to make one of the most revered TV shows of all time. In this condensed and edited version of his interview with host Matt Shedd for our Stories That Matter podcast, Chase reflects on the alternate titles that could have sunk The Sopranos, the death that still chokes him up, and why he was shocked to win a Peabody for the series' first season. (Click here for audio of the entire interview.)
Peabody: HBO didn't want you to call it The Sopranos. [They wanted you to call it] The Family Man. I'm glad you ended up winning that fight.
DC: Well, we all really struggled, fought tooth and nail with them, including Steven Van Zandt, I think, was the most upset. And we were losing that battle, and I tell you, I believe that if that Seth MacFarlane show hadn't gone on the air with Family Guy, we could have lost that one. Once that show went on the air, they said, "Oh, okay." Because we had page after page after page of other names, of other titles that they had suggested. Pass Me the Tomato Sauce, I don't know, stuff like… [laughing] I mean, close to that.
Peabody: So you made the pilot [for The Sopranos]. Then it got picked up for the first season. You made the whole first season before anybody saw any of it, and then the show was bigger than you could have ever imagined. What was that like? That transition between making the first season in obscurity and really thinking that you're doing something great to becoming this pop culture phenomenon?
DC: That was an easy transition, that was fun. To be embraced by the audience, that wasn't bad. I must tell you, it was very exhilarating. It was a ride, it was an incredible ride. If you're asking me creatively, was it more difficult because somehow we had something to live up to, the answer is no.
Peabody: Because I remember hearing an interview with Matt Weiner [the creator of Mad Men] where he was saying that he was really nervous about season two after season one was a success. But that wasn't your experience?
DC: No, that wasn't my experience. I wanted to be in movies very badly. So if they had said to me, "Guess what, The Sopranos is cancelled," I would have said, and I mean this, "Well, c'est la vie. See you guys around. 'Cause now I can get down to what I really want to do." But that's not what they said. It became a big hit. And over time, I became very, very pleased to be working there, working on it. I mean, the first season I had a great time, too, but I began to realize I had been given a gift. A big one, and I began to treasure it.
Peabody: When would you say that started? When you realized that it was a gift?
DC: When I made the pilot, it took them a long time to decide to put it on the air. And I was hoping at that time that it wouldn't make it onto the air. I had written and directed it; that was a big career thing for me, to write and direct a thing like that. And I thought, "If maybe I can then get another half a million out of them, it won't go on the air, and [I'll] shoot another 30 minutes and make a feature out of it." That's what I was hoping would happen. But obviously … that's not what happened. And every year, for maybe two years, three years, for quite a while, I began to realize that I had to have the attitude that if this ends tomorrow, so be it. Because if I got to be where I was dependent on the show, I would start to change the show. I would start to lick the audience's face like a puppy and ask for love. And I knew that I couldn't do that, so I had to maintain this attitude of if it ends, it ends. I knew the puppy licking the face was not going to work. That's what network TV was all about: coming out of the screen and licking their face. "Love me, love me, love me!"
And I somehow began to realize that that actually wouldn't be good for the show. That it wouldn't be good for the audience. They would start to get stuff that they thought they wanted, but it would have changed the show tremendously.
Peabody: You end up giving yourself a lot of bosses that way.
DC: Exactly, exactly. You know, that's not our job. I think our job basically is to surprise people. I think surprise is a nice emotion, and interesting, and if they know what's coming, or they've seen it before, or it's what they expect, in the end, I think they're not happy with that. But I don't know, maybe they are. Maybe there is a large segment of the audience who wants to know exactly what's gonna happen. "Oh I've seen this kind of story before. The butler did it." Maybe people like that. But that's not what made cable TV what it is.
Peabody: One thing that really surprises me, even now when I read interviews with you: that people still bring up Adriana's death so much, and then also Pussy's. But to me, the most tragic was Christopher. It seemed like the inevitable tragic ending to his inability to balance being able to maintain his crime organization and then also connect to his family member. I guess my comment is that I was just surprised by how few people seem as troubled by that as they do by Adriana or Pussy. Have you found that?
DC: That's a good question. In thinking about it, as you're talking, that is the death scene that actually, even right now, could bring me to tears. The others … don't. On some level, I guess that's a father killing his son, now that I think about it.
The reaction to the Christopher death thing is a little bit of a puzzle to me. I guess maybe what it means is that we had created such a scumbag in Christopher that people were glad to see him go. If I was to admit any wrongdoing, maybe there was some unconscious feeling like he should have been gone a long time ago. See, 'cause I sorta thought that. I sorta felt: "How long is Anthony Soprano, boss of this family, gonna let this clown endanger everything? This is dangerous. What he's doing is dangerous. He's on drugs, he's off drugs. He falls off the wagon, he's back on it." As I recall it, Christopher was supposed to have been picking Meadow up somewhere and also Christopher had a baby, and Tony looked into back seat of the car and a tree branch had completely destroyed the baby seat in the back seat. And if things had gone differently, Christopher's baby would have been in that seat when that car rolled over eight times and that tree branch came through and he would have wound up killing his own child because he was so out of control and so weak. And I think that was all swirling around Tony's head.
Peabody: I watched the tape from May of 2000 when you got up on stage and accepted the Peabody Award and you said something about [how] you were surprised that this show with this kind of content won a Peabody. Do you have any recollection of what your reaction was?
DC: I have a very strong recollection of it. What I said on stage didn't begin to express what I was feeling because it went beyond surprise and mystification. They start to hand out the awards and there are stories about children injured in war, land mines. There are stories about national policy concerning education. They award people a Peabody for a documentary about someone's triumph over addiction and then they award a Peabody to a show where what they saw was Tony Soprano trying to run some guy over in a car as they ran around a parking lot, laughing to himself. I felt like crawling under the table. I thought, "What are we doing here? I mean, all this, all this other material is so serious and quote-unquote worthy and earnest and worthwhile and…" I was stunned, and I really felt embarrassed.
Peabody: Do you still feel that way?
DC: Do I still feel that way now? I still don't quite understand it, but here's what I guess. I can intuit what was going on, which was that people finally saw something on television that seemed to be kinda related to life as they knew it. I hope that's what it was. That it felt real.

Click here for audio of the entire interview
---
The Best of The Sopranos
---
Dive Deeper:  'Mad Men' Creator Matthew Weiner on Don Draper Vs. Tony Soprano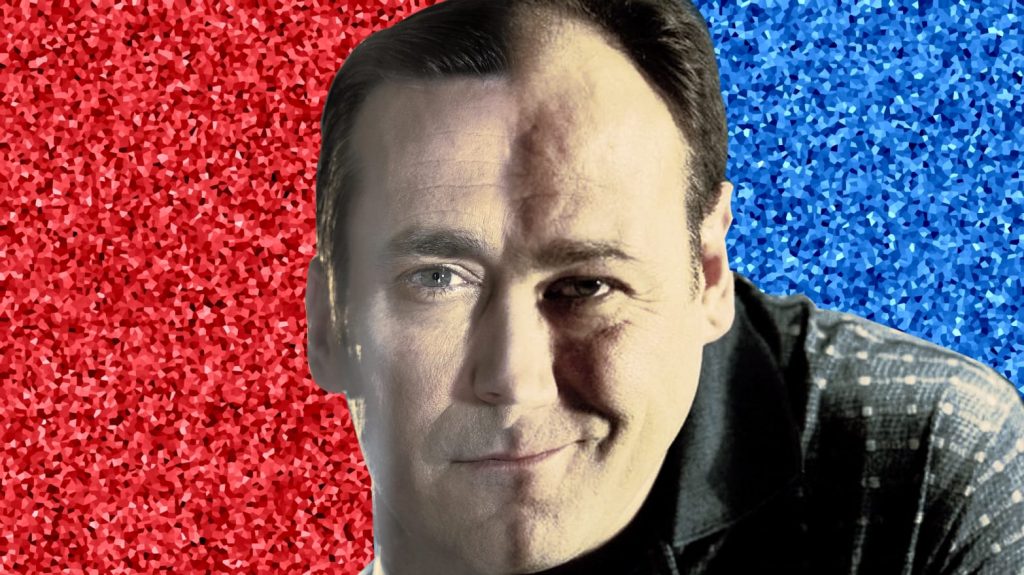 Matthew Weiner, who wrote for The Sopranos and later created Mad Men, discusses the similarities between beloved antiheroes Tony Soprano and Don Draper, and their one key difference.
Where to Read: DailyBeast
---
Further Reading: "Difficult Men"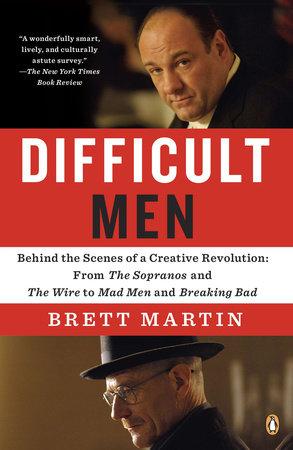 Journalist Brett Martin goes behind the scenes of the creative sea change that rocked television around the turn of the millennium, starting with The Sopranos and continuing with The Wire, Mad Men, Breaking Bad, and others. All of them featured "difficult men" as their protagonists, ushering in the era of the antihero, and were created by complicated visionaries in their own right—David Chase, David Simon, David Milch, Alan Ball, Matthew Weiner, and Vince Gilligan among them.
Where to Buy: Penguin Random House
---
David Chase's Peabody Acceptance for "The Sopranos"
Where to Watch: PeabodyAwards.com
---
If you've enjoyed this, please subscribe to the weekly Peabody Finds newsletter here