Peabody Finds: The Best of the Golden Age of Podcasting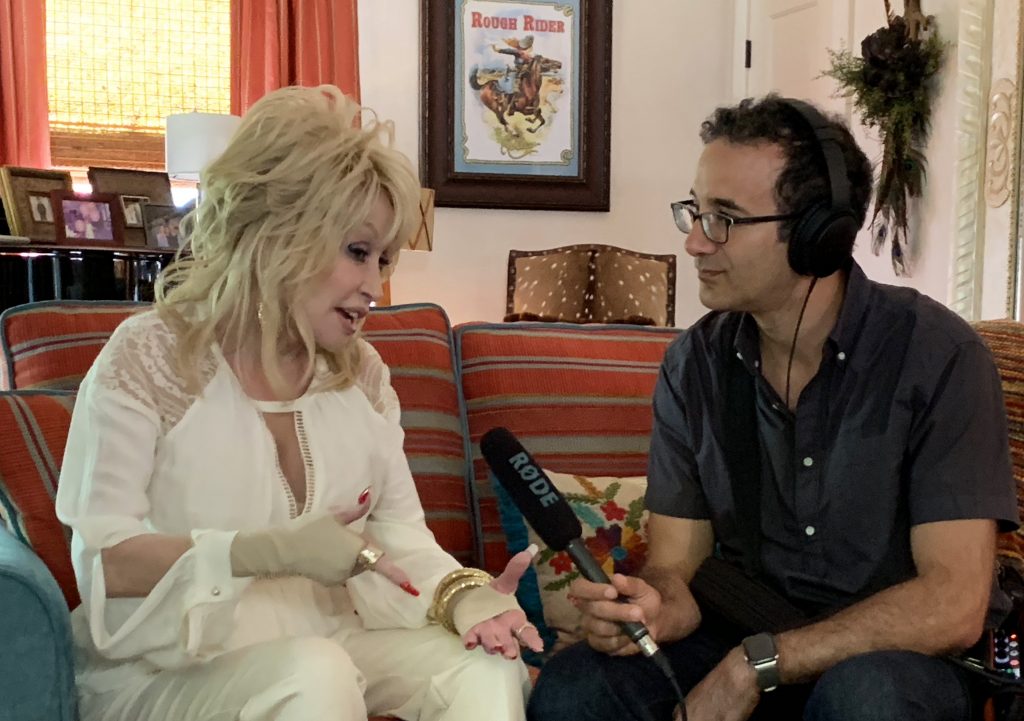 Welcome to Peabody Finds, the weekly newsletter for the Peabody Awards, offering our recommendations for powerful and thought-provoking media you should consider engaging. The newsletter offers deeper dives into Peabody-recognized programming (and beyond), with commentary, insights, and additional materials for context and expanded engagements. If you like it, subscribe here!
The Best of the Golden Age of Podcasting
By Dr. Jonathan Gray
Professor of Media and Cultural Studies at the University of Wisconsin, Madison, and former Peabody Board of Jurors member

When podcasting was still in its nascent stages, many shows began by recommending viewers "put on your headphones." Among many reasons why, the invocation encourages attention to podcasting as a profoundly intimate medium. As the medium came into its own, many of the best podcasts have capitalized on that intimacy to command our empathy, to win us over with lyrical beauty, to transport us to the places they inhabit—whether physical, cerebral, or affective. And with this, podcasting has been discovered as much by journalists and historians offering unflinching longform investigative accounts as by artists offering playful variety shows, entrancing fiction, and poetic forays.

Along the way, podcasting as art form and as an important voice for civic education and entertainment has matured at a remarkable pace in recent years. By chance, my six-year tenure on the Peabody Board of Jurors began just as podcasting exploded into popular consciousness with Serial. We quickly saw podcasting increase from a small handful of entries to a veritable feast of them. While I joined the board with primary expertise in television entertainment, I soon became a podcasting glutton.

Reflecting on the Peabody winners and nominees that left an indelible mark on me, here are my favorites (in no particular order):
---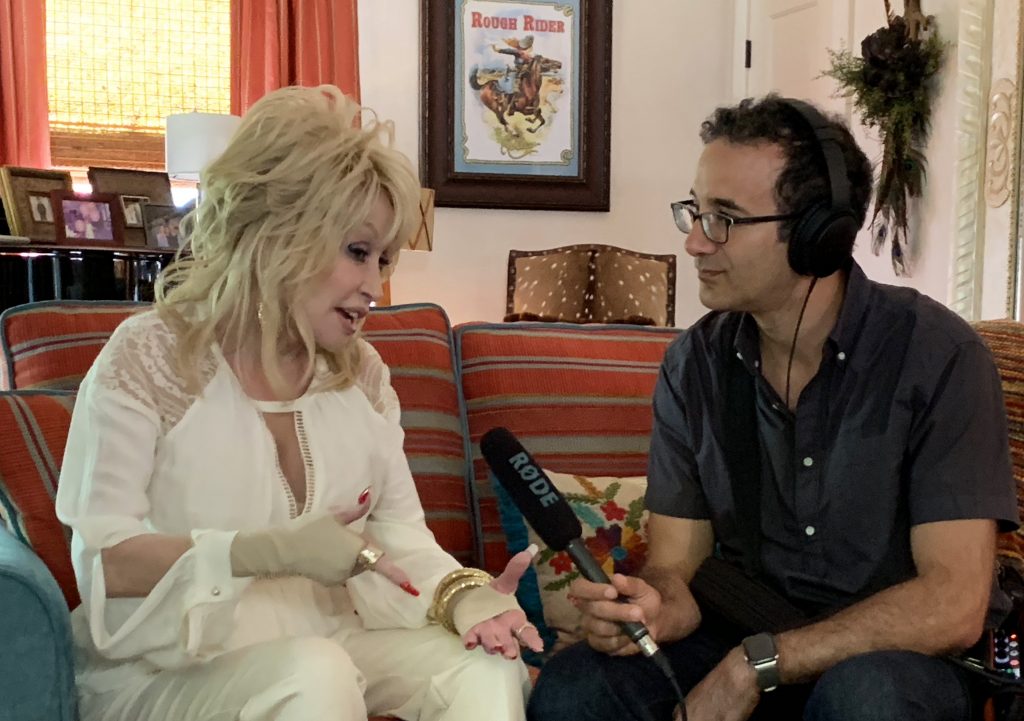 Dolly Parton's America
Whereas a topic like school desegregation (see below) immediately announces its importance, I've loved seeing how some podcasts take a seemingly simple topic and, in walking all around it and studying it from many different angles, reveal the layers of meaning and importance within. Few do this better than Dolly Parton's America. What begins as an exploration into why everyone loves Dolly becomes a coat of many colors, and a captivating journey through politics, propriety, nostalgia, immigrant identity, women in music, and so much more. Honorable mention in this genre goes to Headlong: Running from COPS, a four-part, decimating account of the long-running (and still running!) reality TV series.
---
The Promise, season 2
Podcasts have a unique ability to use one case to pull listeners in, ultimately giving us a multi-faceted, rich understanding of a large social issue. This quality is on show in multiple Peabody-winning or nominated podcasts (see also Kept Out on redlining, both 70 Million and Unprisoned on mass incarceration, and the powerful Threshold: The Refuge, about the politics of environmental conservation). But one of my favorites at explaining the fullness of a problem is The Promise, season 2, which takes the case of two neighboring schools in East Nashville, one majority white and one majority Black, to illuminate the past and present of school segregation. I especially admire how it implicates its listeners, requiring us to situate ourselves in histories of segregation, and refusing simply to offer issue tourism.
---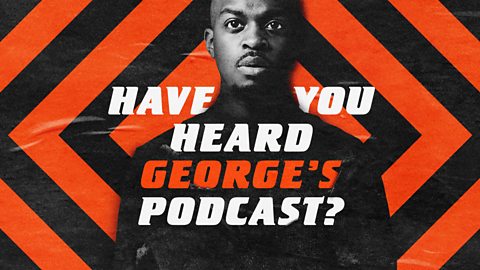 Have You Heard George's Podcast?
All of my favorites stand out not just for their reporting but for wonderful wordsmithing. Have You Heard George's Podcast? moves the words to the very center, though, offering a stunning mix of music, storytelling, commentary, and poetry. George the Poet explores the Black experience across time with mesmerizing poignancy and inventiveness, drawing listeners in emotionally and intellectually. If your answer to the podcast's titular question is no, now you must.
---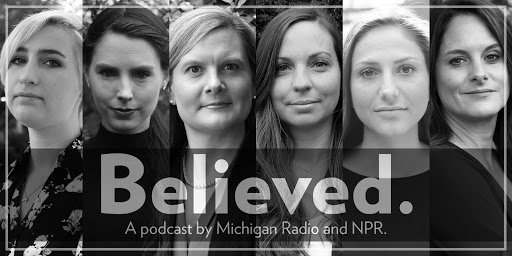 Believed
Many true crime podcasts favor cold or forgotten cases, thereby avoiding the slipperiness of an active, developing case. But Believed tackled the high-profile case of Team USA and Michigan State University doctor Larry Nassar's serial sexual abuse of young gymnasts. In documenting how Nassar finally came to justice, reporters Kate Wells and Lindsey Smith model what media that believes survivors should sound like. They also avoid sensationalism, instead giving Nassar's victims agency, strength, and respect. Honorable mention for similarly handling a prominent case on the move goes to 74 Seconds, which expertly tracked the legal attempts to hold police officer Jeronimo Yanez accountable for his 2016 shooting of Philando Castile.
---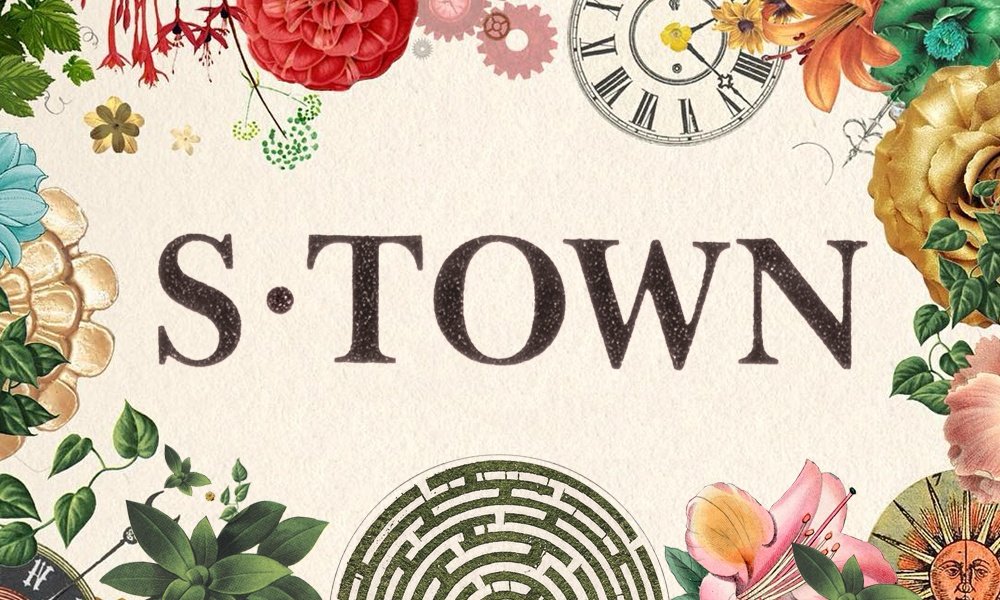 S-Town
Podcasts can be poignantly intimate, and while that intimacy allowed many of the above shows to connect listeners to large, otherwise abstract problems, it also allows soulful, beautiful character studies. I struggle to think of a more touching, layered account of a single person than Brian Reed's seven-part visit with John B. McLemore in S-Town. Reed tricks us into expecting a true crime podcast, but instead examines a life that is far more fascinating than any small-town murder. Earning honorable mention for also providing a vital biography is The Post Reports: The Life of George Floyd. Floyd's aunt, devastated by his death, notes near the end of this hour-long piece, "He's everywhere, but he's not here." The Post Reports asks: Who was this man in life who is "everywhere" because of his death and his murder?
---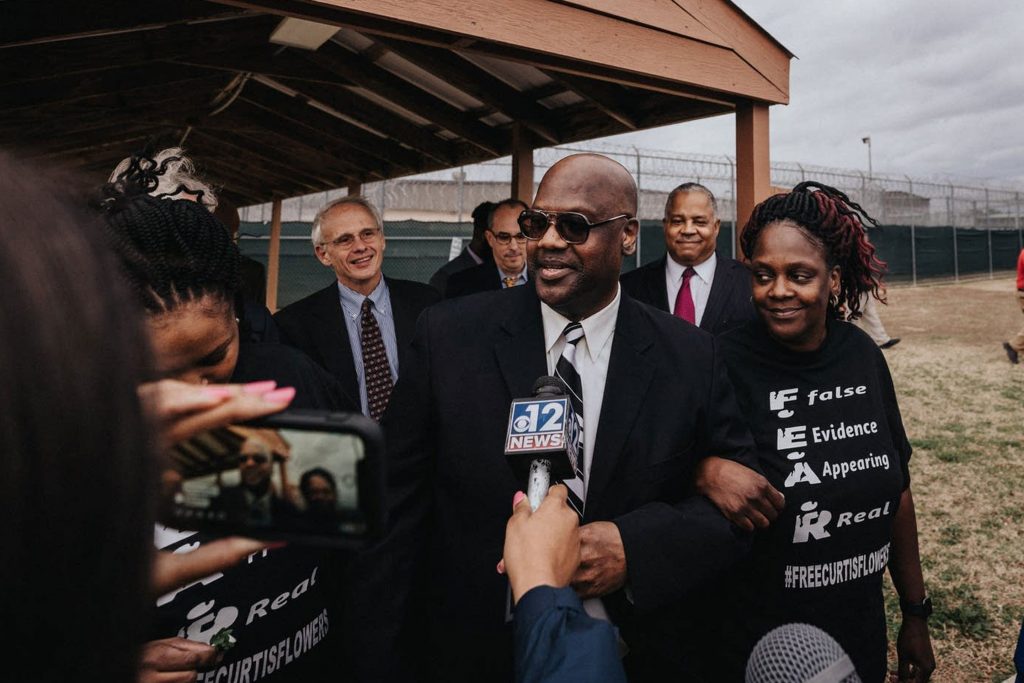 In the Dark, seasons 1 & 2
Serial is highly deserving of its many accolades, not least of all for being the podcast that persuaded millions to listen to podcasts; Serial is to true crime podcasts as Jaws was to blockbusters. But In the Dark reaches the pinnacle of the true crime genre. The series first delved into the 1989 child kidnapping of Jacob Wetterling, then in season 2 shifted focus to Mississippi's decades-long attempt to convict a Black man, Curtis Flowers, for murder. (He was tried six times for the same crime.) Season 1 springs forth tentacles to cover all sorts of neighboring issues, ranging from how the media cover kidnappings to our shared cultural need to see rural America as sleepy and safe. Season 2 offers the more conventional true crime podcast, albeit a master class, paving the way to a Supreme Court intervention and hence to Flowers finally going free, all the while presenting a searing critique of racism in jury selection.
---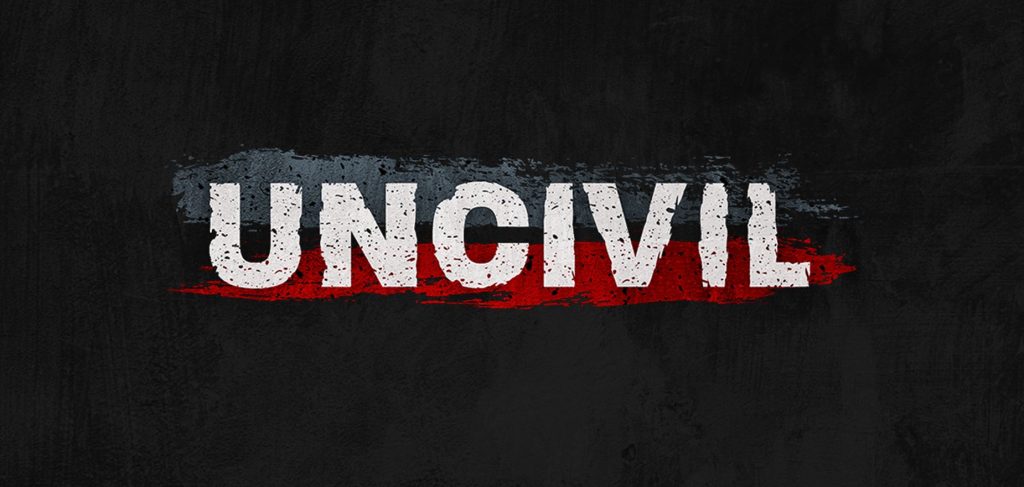 Uncivil
Podcasting is an ideal form for telling history, episode by episode, but it's also an ideal form for shattering our established histories and reassembling the pieces to offer a more truthful and/or more complete account of what happened. Floodlines, Buried Truths, and StoryCorps' Stonewall OutLoud all excel here, but I'm especially partial to Uncivil. Even though we regularly frame the Civil War as all about slavery, this podcast acknowledges that the tellings of that war have focused inordinately on white Americans, and thus it sets out to repair this record with stories that are as riveting as they are revelatory.
---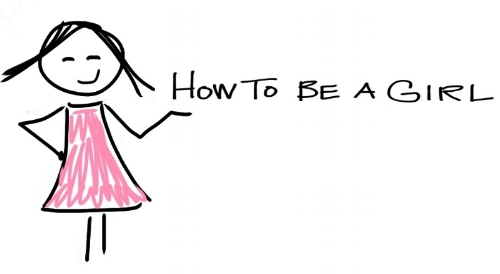 How to Be a Girl
Through intimacy can come empathy, a sincere interest to know more about a person, and to care about their situation. Some of my very favorite Peabody podcasts have opened up issues and lives for me by allowing me to spend time with them. Precious Lives offers small visits with victims of gun violence, for instance, while The Heart's Silent Evidence series presents a harrowing look into the long legacy of childhood sexual abuse, and Ear Hustle humanizes the inmates at San Quentin Prison. More upbeat, yet no less impactful, is How to Be a Girl, a podcast by Marlo Mack about parenting her young trans girl. Mack lets her daughter shine and sparkle throughout the series, while providing one of the very best parenting podcasts.
---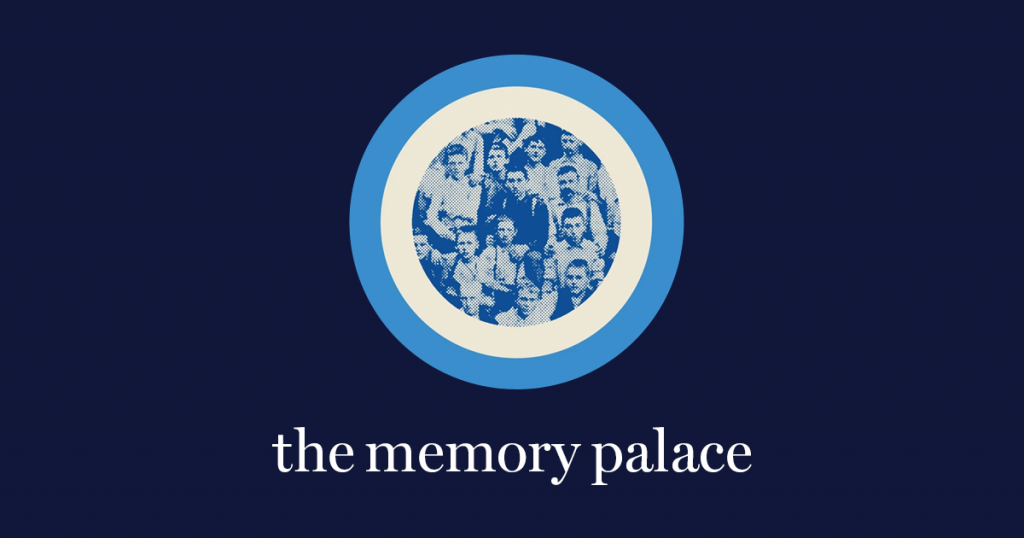 The Memory Palace
Joining Have You Heard George's Podcast? in a category of podcasts I love to close my eyes to, and lose myself in, is The Memory Palace. Each episode offers short outings into various moments from history, often small and seemingly banal, yet Nate DiMeo speculatively works his way into the lived experiences and affective textures of those moments. Some are light, as with episode "The Glowing Orbs" in which astronaut John Glenn's experience of the divine and the sublime comes from seeing pee in space, while others imagine the experiences of homesteaders, teens waiting on the draft lottery, workers building tunnels under the Hudson River, or more. Each dances beautifully in the ear, mixing history with poetry.
---
A Moment From "Have You Heard George's Podcast?"
---
Dive Deeper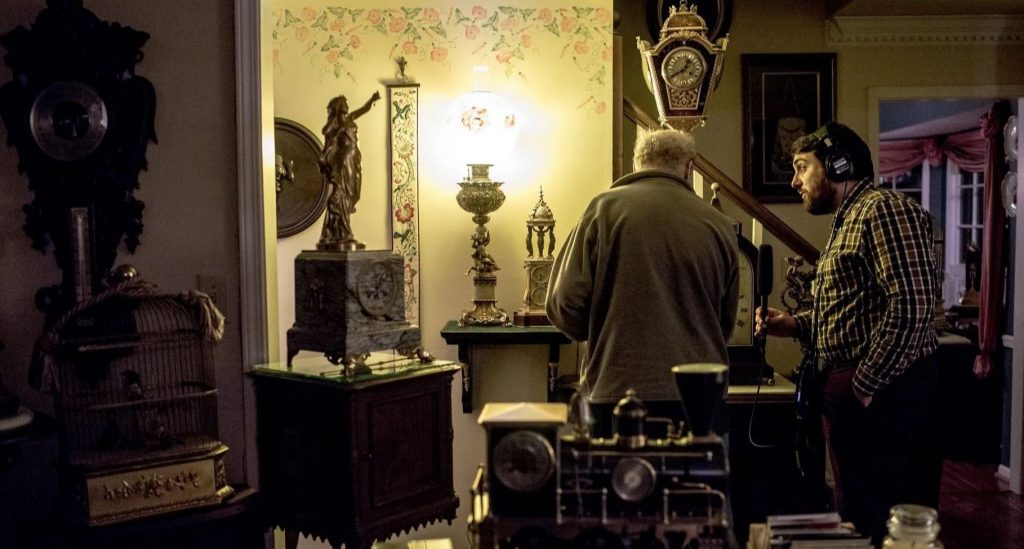 Vox's Aja Romano marvels over the beauty of S-Town's intimate portrait of John B., "a dizzyingly eccentric, real-lifeSouthern gothic hero whose turbulent unrest fuels the series and constantly wars with his drive to create change and beauty in his rural Alabama community." But Romano also questions how much intimacy is too much.
---
How It Happened: "Uncivil": The Civl War Stories We Didn't Learn in School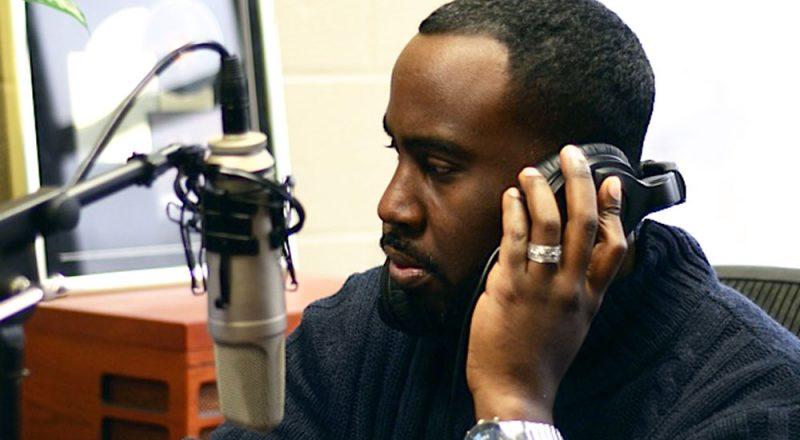 The New Yorker goes behind the scenes in 2017 with Uncivil hosts Jack Hitt and Chenjerai Kumanyika. "Jack called me at a moment when I was very interested in the Civil War," Kumanyika said. "But it didn't start like that. For a long time, I didn't really see it as relevant to the contemporary political environment. As a professor and as an organizer, I'm trying to address things now. But I started noticing that anytime somebody had a really informed take, they always talked about something to do with the Civil War."
Where to Read: The New Yorker
---
If you've enjoyed this, please subscribe to the weekly Peabody Finds newsletter here