Peabody Guide: Great Stories to Watch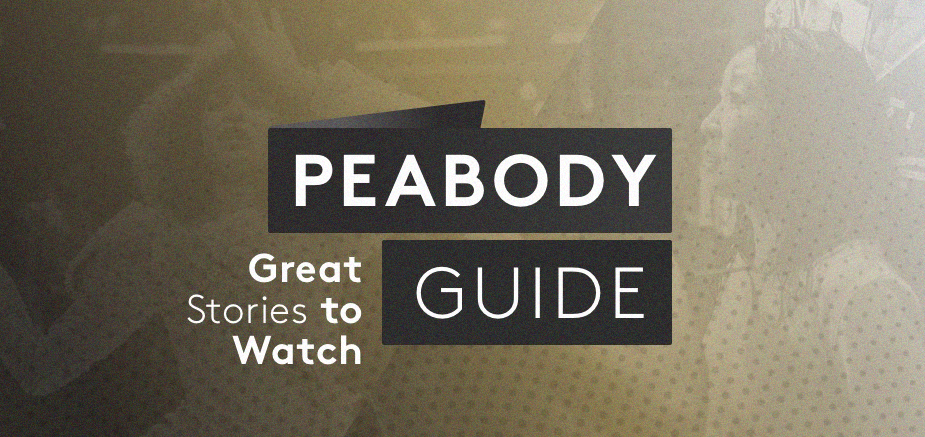 ---
Peabody Awards has pulled together a guide to some of the best stories from the past few years to discover or re-binge that are available online now. From dark comedy to compelling dramas to uplifting documentaries, here's a selection of Peabody-winning or nominated programming that exemplifies excellence in storytelling.
ENTERTAINMENT / CHILDREN'S

A Series of Unfortunate Events

The darkly gothic and drolly hilarious tale of the Baudelaire orphans visually realizes the melancholy-yet-beautiful essence of the beloved children's book series on which it is based.

Donald Glover's enchanting series innovatively balances the mundane with fantastical elements around the struggles of three young black men trying to make it in Atlanta's rap scene.

This dark comedy from Bill Hader and Alex Berg about a nerdy hitman who wants to be an actor is violent but surprisingly deep and funny.

The spinoff prequel to "Breaking Bad" follows the transformation of Jimmy McGill into Saul Goodman with a unique blend of legal drama, crime thriller, and bleak humor.

A heartwarming comedy set in London about an Irish woman and American man flung into a relationship after an accidental pregnancy is candid without being saccharine.

Set during the rise of the tech industry in the 1980s and early 1990s, this surprising relationship drama focuses on people, not machines, and the creative process.

A fresh take on the British crime drama follows Catherine Cawood, a strong but compassionate police sergeant, as she faces challenges to both family and community.

Based on Gimlet Media's fictional podcast of the same name, this intense psychological thriller transcends genre to explore the challenges faced by veterans re-entering civilian life.

Creator/star Issa Rae helped fuel a TV revolution by capturing the everyday struggles of young black women as they pursue love and personal fulfillment in L.A.

Phoebe Waller-Bridge's masterful recalibration of the spy thriller creates room not only for two female leads but for women's issues in almost every inch of its plot.

Follow Elliot, a hyper-idealistic, socially inept cybersecurity whiz whose world-saving inclinations get him enmeshed in a conspiracy with myriad twists, turns, and socially relevant themes.

Starring Tatiana Maslany in multiple roles, this sci-fi/mystery/cliffhanger serial about cloning ponders identity, humanity, nature-versus-nurture, bioethics, and genetic research—when it occasionally pauses for breath.

Set in the burgeoning LGBTQ community of 1980s New York, "Pose" does as much important representational work and storytelling in its quieter moments as on the ballroom floor.

Counted among the best television shows in history, the 1980s-set thriller centers on two Soviet spies deeply undercover as middle-class American parents in a Virginia suburb.

Paced with deliberate yet eerie precision, the beautiful adaptation of Margaret Atwood's dystopian vision of a fascist, misogynist future crackles with political relevance and vibrancy.

Miriam "Midge" Maisel finds her true calling after her husband leaves her in this charming period drama and feminist comedy full of witty banter and lush visuals.

The political workplace comedy that not only captures the zeitgeist of the moment also delivers a sobering message with sharp dialogue, street savvy, and lots of laughs.
DOCUMENTARY / EDUCATIONAL

Although the dramatic illumination of the ongoing disaster of the decimation of coral reefs is distressing, this documentary remains hopeful, calling for engagement and urging action.

A chronicle of the music phenomenon that originated in poor, urban America gives new vitality and visibility to long-ignored voices of people of color.

The film treatment of James Baldwin's unfinished project about Medgar Evers, Malcolm X, and Martin Luther King Jr. offers a timely examination of race in America.

The legendary career of Mavis Staples is a lesson in American history—covering the evolution of gospel, R&B, the civil rights movement, rock 'Äòn's roll, and more.

Ezra Edelman's epic film explores Simpson's personality and his desire and ability to transcend his blackness to become a glamorous celebrity with all the privileges the position provides.

A tribute to jazz greats like Dizzy Gillespie, Duke Ellington, Louis Armstrong, and Dave Brubeck also highlights the power of African American culture on international affairs.

A haunting, bittersweet biography that will enrich longtime admirers's appreciation and entice new fans of the brilliant, influential jazz-pop chanteuse and black power icon.

A powerful documentary about environmental politics focuses on the survival of the planet's last remaining mountain gorillas in the lush forests of Congo's Virunga National Park.
PODCAST

The investigation into the killing of a black man for exercising his right to vote in 1948 forces listeners to confront what previous generations sought to repress.

With immaculate storytelling and journalistic precision, the examination of the cold case of Jacob Wetterling's kidnapping asks what went wrong and why it took so long to solve.

The brilliant tale of eccentric John B. McLemore and his restive co-existence with ragged small-town culture broke new ground as the first true audio novel.

The incredible story of a colorful politician and con man in Kentucky demonstrates the importance of checks and balances, proper vetting, and tenacious local journalism.