Annual Event To Be Rescheduled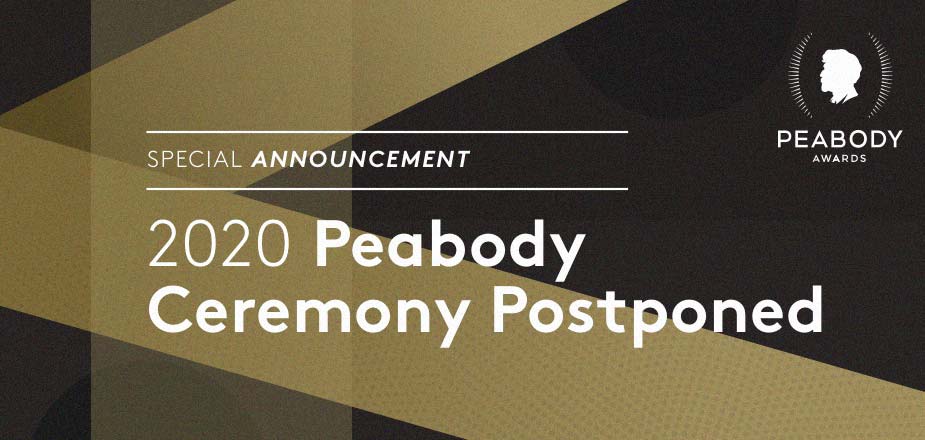 ---
Peabody announced today that its annual ceremony, the Peabody Awards, will be postponed from the previously announced date of June 18, 2020 in Los Angeles, due to the COVID-19 pandemic. The safety of guests, staff, as well as partners involved in the annual ceremony remains top priority and as such, Peabody is monitoring the situation to determine a more appropriate time to host the ceremony.
Since the Peabody Board of Jurors traditionally conduct face-to-face deliberations to determine nominees and winners, the timeline for those announcements are also under review.
Peabody will continue working with all partners on a revised release schedule of nominees and winners and new ceremony date, with the hope of announcing both soon.