Peabody Finds: "Unorthodox" Is a Watershed Moment for Jews on Mainstream TV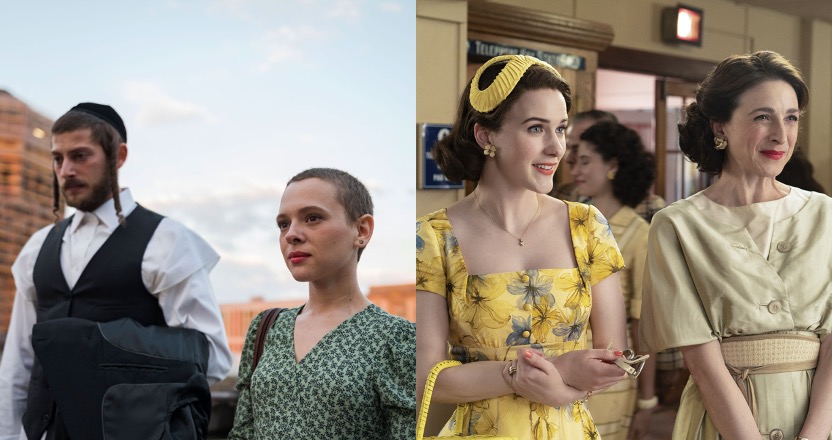 Every week, Peabody Finds will be surfacing engaging media that matters and that you may have missed, from Welcome to Peabody Finds, the weekly newsletter for the Peabody Awards, offering our recommendations for powerful and thought-provoking media you should consider engaging. The newsletter offers deeper dives into Peabody-recognized programming (and beyond), with commentary, insights, and additional materials for context and expanded engagements. If you like it, subscribe here!
"Unorthodox" Is a Watershed Moment for Jews on Mainstream TV
American television has been wrestling with its own Jewishness for its entire history—which is what makes Netflix's nuanced exploration of the strict and insular Hasidic community, Unorthodox, all the more extraordinary.

Ambivalence toward Jewishness was baked into American television's earliest DNA. TV's first successful sitcom, The Goldbergs (no relation to the more recent Goldbergs), allowed its central family to embrace its heritage—seders and high holidays, gefiltefish and Yiddishisms were standard in their Bronx tenement during the late 1940s and early 1950s. But the series was initially rejected by all four networks—ABC, CBS, DuMont, and NBC—before the show's star and creator, Gertrude Berg, finally persuaded William S. Paley, the Jewish head of CBS, to put it on the air. Once she was a hit, she got fan mail from gentiles admitting that The Goldbergs had broken down their own anti-Semitism in the wake of World War II, and from Jews jubilant to see such a warm portrayal. Avid fan M. Lincoln Schuster, a Jewish Ukrainian immigrant and the cofounder of Simon & Schuster, sent a telegram to Berg: "MRS. SCHUSTER AND I DEEPLY STIRRED BY YOUR MAGNIFICENT YOM KIPPUR PROGRAM."

But after Berg's on-screen husband, Philip Loeb, appeared on the anti-Communist blacklist and TV became America's most powerful medium by the mid-1950s, the medium's ideals became suffocatingly restricted to the white, Protestant, middle-class, suburban vision of Father Knows Best. And Jewish main characters were banished for decades to come. We wouldn't see another until the short-lived 1972-73 sitcom Bridget Loves Bernie, about an interfaith marriage. Even secular Jews had to sneak or fight their way onto television. In the late 1980s, Seinfeld was at first deemed too Jewish by NBC network executives: "Who will want to see Jews wandering around New York acting neurotic?" said Brandon Tartikoff, the head of NBC's entertainment division and a Jew from New York. The Nanny's Fran Drescher has spoken of her own battle to make her iconic 1990s character explicitly Jewish, rather than Italian. "I thought, 'I can't live with that regret,'" she said. "'I know this character needs to be written very close to me and all the rich and wonderful characters that I grew up with.'"
It wasn't until the last few years that the Streaming Era's embrace of many identities allowed TV writers to embrace their Jewishness—religious observances and all—after years of writing gentile characters. Amy Sherman-Palladino shifted from the WASPy Gilmore Girls to the Jewish Upper West Siders of The Marvelous Mrs. Maisel. Joey Soloway came up writing and producing shows such as Six Feet Under and Grey's Anatomy before creating Transparent—a show that made headlines for its main trans character but also broke ground with one of the most overtly Jewish families in American television history.

In 2018, Netflix's international audiences, including Americans, embraced a much more intense version of religious Judaism in the excellent Israeli drama Shtisel, which offers a compassionate look inside an ultra-Orthodox family in Jerusalem—and, remarkably, those depicted want to stay inside the community, despite its restrictions. Shtisel's success led quite clearly to Netflix's embrace of Unorthodox, inspired by Deborah Feldman's memoir of the same name and starring Shtisel's standout actress, Shira Haas. Unorthodox takes elements of Shtisel—namely, its caring and detailed look inside the practices of insular Orthodox Jews—and combines them with more familiar elements. It's a feminist thriller that becomes a fish-out-of-water story as Haas's character, Esty, runs from her community in Williamsburg, Brooklyn, to a new life in Berlin. Then it transforms again, into a crowd-pleasing musical performance narrative: Will Esty nail her audition to get into a conservatory? It's so engrossing that it's easy to forget Unorthodox's place in TV history: It's the first Netflix series to be shot primarily in Yiddish, and it's a joint German-Jewish production tackling a kind of Jewishness unfamiliar to most Americans—with profound results. Unorthodox is even officially part of an unlikely trend: Netflix has since released the reality show My Unorthodox Life, which is about a former ultra-Orthodox woman who left the community and became a stylish CEO, and is far more Real Housewives than Unorthodox. The days when a show could be considered too Jewish—and that show could be as secular as Seinfeld—are long gone.
Where to Watch Unorthodox: Link to Watch
A Moment From "Unorthodox
---
Dive Deeper
Starred Review: "Unorthodox," a Stunning Escape From Brooklyn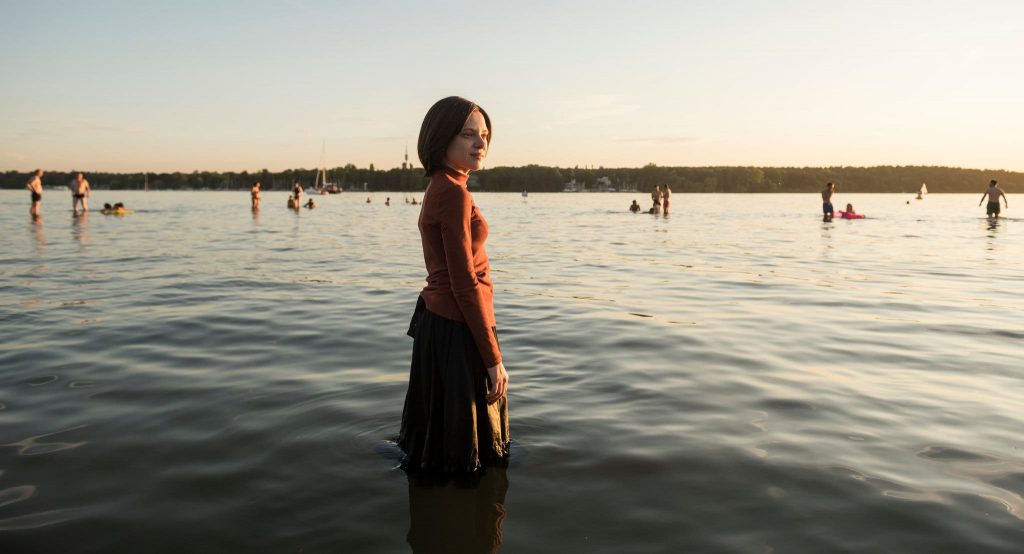 New York Times TV critic James Poniewozik praises the star turn of Shira Haas and calls Unorthodox "a kind of espionage caper, a thrilling and probing story of one woman's personal defection."
Where to Read: The New York Times
---
How It Happened: The Making of "Unorthodox"
Netflix takes viewers behind the scenes of the American-German production of Unorthodox, showing the painstaking detail that went into creating the Hasidic rituals and clothing.
Where to See: Still Watching Netflix
---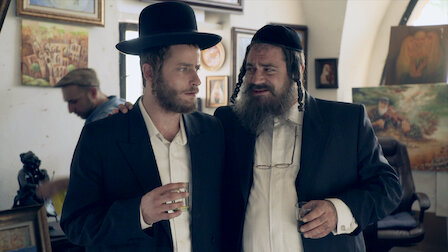 Israeli drama Shtisel's international success proved to Netflix that there's an audience for series that offer a peek into ultra-Orthodox communities. It's a rare mainstream Hasidic narrative that has nothing to do with anyone trying to escape the community's confines—in fact, the drama derives from the Shtisel family's attempts to live within its rules and live up to its expectations. Unorthodox's Shira Haas costars in a similar role, as a young woman coming of age and wrestling with the pressures of marriage and impending motherhood.
Where to Watch: Netflix
---
Co-creator Anna Winger and Star Shira Haas's Peabody Acceptance for "Unorthodox"
Where to Watch: PeabodyAwards.com
If you've enjoyed this, please subscribe to the weekly Peabody Finds newsletter here