Peabody Awards Creates Advisory Board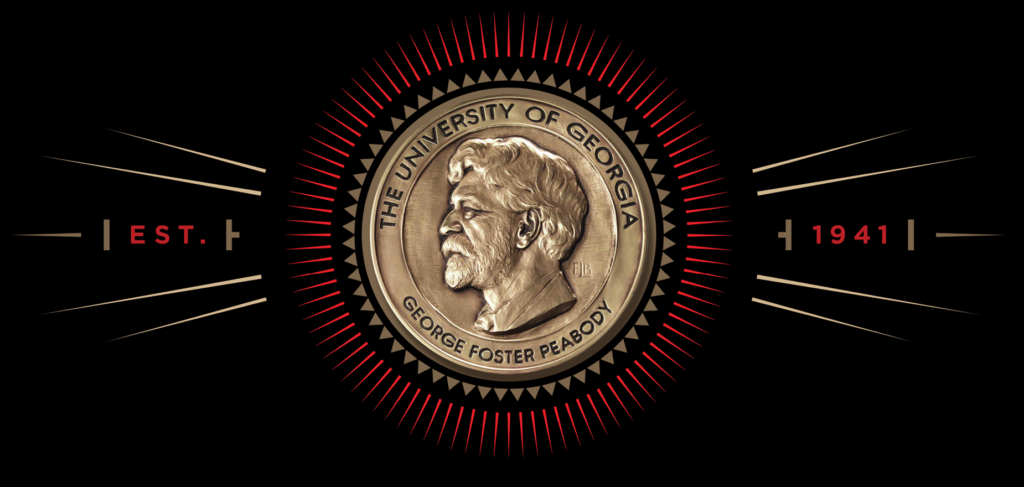 The University of Georgia's George Foster Peabody Awards has created its first ever Board of Advisors, comprised of prominent entertainment and media industry leaders who will provide guidance and support to the Peabody program's future initiatives, it was announced today by Dr. Jeffrey P. Jones, Peabody Director. The Board of Advisors will be distinct and separate from the Peabodys's traditional Board of Jurors that each year evaluates entries and bestows the prestigious Awards for excellence in electronic media.
The 24 Board of Advisor members will provide counsel to Dr. Jones and his staff. In conjunction with the formation of the Board, five committees have been established: Branding and Mission; the Peabody Archives and Endowments; Original Content and Programming; Internationalization; and Events (including the Awards Show and 75th Anniversary Celebration). Members of the Board will sit on the various committees, and biographies of the individual members are available upon request.
"When I was selected as Director of the Peabody Awards, I recognized a need to align our organization more closely with the extraordinarily experienced and talented leadership of the entertainment and media worlds," Dr. Jones said. "They have resources and knowledge that will help us realize the exciting plans we have for Peabody. I am deeply appreciative of their desire to serve our organization and contribute their valuable time and insight."
The members of the Board of Advisors in alphabetical order are:
Dick Askin, President and CEO, Askin & Company, Inc. (Former two-term Chairman of the Academy of Television Arts & Sciences)
Neal Baer, principal, Baer Bones, Inc. (Prominent television producer)
Kevin Beggs, Chairman, Lionsgate Television.
Emerson Coleman, Chairman, programming, Hearst Television.
Stephen Davis, Executive Vice president and Chief Content Officer, Hasbro Studios and Global Entertainment.
Nancy Dubuc, President and CEO, A&E Networks.
Michele Ganeless, President, Comedy Central.
Cliff Gilbert-Lurie, Senior Partner, Ziffren Brittenham LLP.
Bob Greenblatt, Chairman, NBC Entertainment.
Paula Kerger, President and CEO, Public Broadcasting Service.
Roma Khanna, President, Television Group, MGM.
Isaac Lee, President, News, Univision.
Paul Lee, President, ABC Entertainment Group.
Michael Lombardo, President, Programming, HBO.
Steve Mosko, President, Sony Pictures Television.
David Nevins, President, Showtime Networks, Inc.
Bruce M. Ramer, Partner, Gang, Tyre, Ramer & Brown.
Rick Rosen, Board Member, Head of Television, William Morris Endeavor Entertainment.
Ted Sarandos, Chief Content Officer, Netflix.
Bradley Siegel, President, TVOne.
David Stapf, President, CBS Television Studios.
Dana Walden, Co-Chairman/CEO, Fox Television Group.
Joe Uva, Chairman, NBC Universal, Hispanic Enterprises and Content.
Cyma Zarghami, President, Nickelodeon and MTV Networks Kids & Family Group.
The Peabody Awards, the oldest in electronic media, are considered among the most prestigious and selective prizes. The Peabodys recognize excellence and meritorious work by radio and television stations, networks, webcasters, producing organizations and individuals. The 18-member Peabody Board of Jurors is a distinguished panel of television critics, industry practitioners, scholars and experts in culture and the arts. Selection is made by the Board following review by special screening committees of media experts at UGA and other universities around the country.
Established in 1915, the Grady College of Journalism and Mass Communication offers undergraduate majors in advertising, digital and broadcast journalism, magazines, newspapers, public relations, publication management and mass media arts. The college offers two graduate degrees, and is home to the Knight Chair in Health and Medical Journalism and the Peabody Awards, internationally recognized as one of the most prestigious prizes for excellence in electronic media.