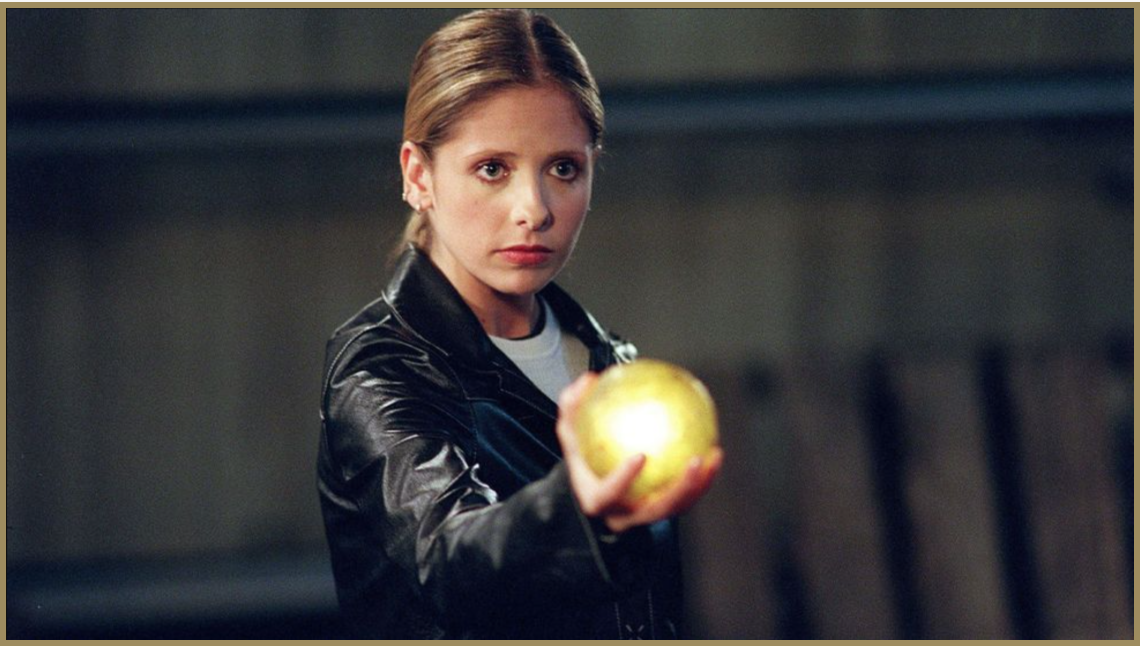 Welcome to Peabody Finds, the weekly newsletter for the Peabody Awards, offering our recommendations for powerful and thought-provoking media you should consider engaging. The newsletter offers deeper dives into Peabody-recognized programming (and beyond), with commentary, insights, and additional materials for context and expanded engagements. If you like it, subscribe here!  
Fantastic Fantasy 
Fantasy stories have long been the realm of kids and nerds, but in the past decade or so they've gone mainstream—and even attained prestige status. Maybe that's because we've needed an escape from reality more than ever. Who doesn't want to imagine a world in which magic wands really work, superheroes can save us, or spaceships full of benevolent aliens could come and take us away? These stories are the ultimate in fiction, imagining worlds with different rules and different possibilities.
And just because they depict alternate realities doesn't mean they're meaningless in our universe and timeline. We may not identify with magical powers, but those powers can tap into archetypal hopes and dreams for ourselves, our communities, and society at large. Fantasy works can comment on the real world in fresh ways and from new perspectives, whether commenting slyly on hidden stores of female power (Bewitched, Buffy the Vampire Slayer) or riffing on real-world morality by imagining a strict point system that sorts human souls into heaven and hell (The Good Place).
Still, the fantasy genre has faced an uphill battle when it comes to respect, especially on television. The 1960s craze for shows with fantastical elements yielded plenty of fun classics like My Favorite Martian and I Dream of Jeannie, but they were never regarded as high art. The late 1990s spawned more televisual tales of magical beings among us such as Sabrina the Teenage Witch and Charmed, but it wasn't until 1997's Buffy the Vampire Slayer that critics began to take the genre seriously. In the new millennium, the ascendance of nerd and fan culture on the internet, combined with advances in technology that allow magical flights of fantasy to look much better on the small screen, has allowed for serious and high-budget takes on subject matter that would once have been considered schlock. Peabody has recognized some astounding productions, including The Underground Railroad, Game of Thrones, and many more, that also have something vital to say about our times.
Here are some of the most fantastic—in every sense of the word—series that we recommend.
---
'Marvel's Jessica Jones' (2015-19)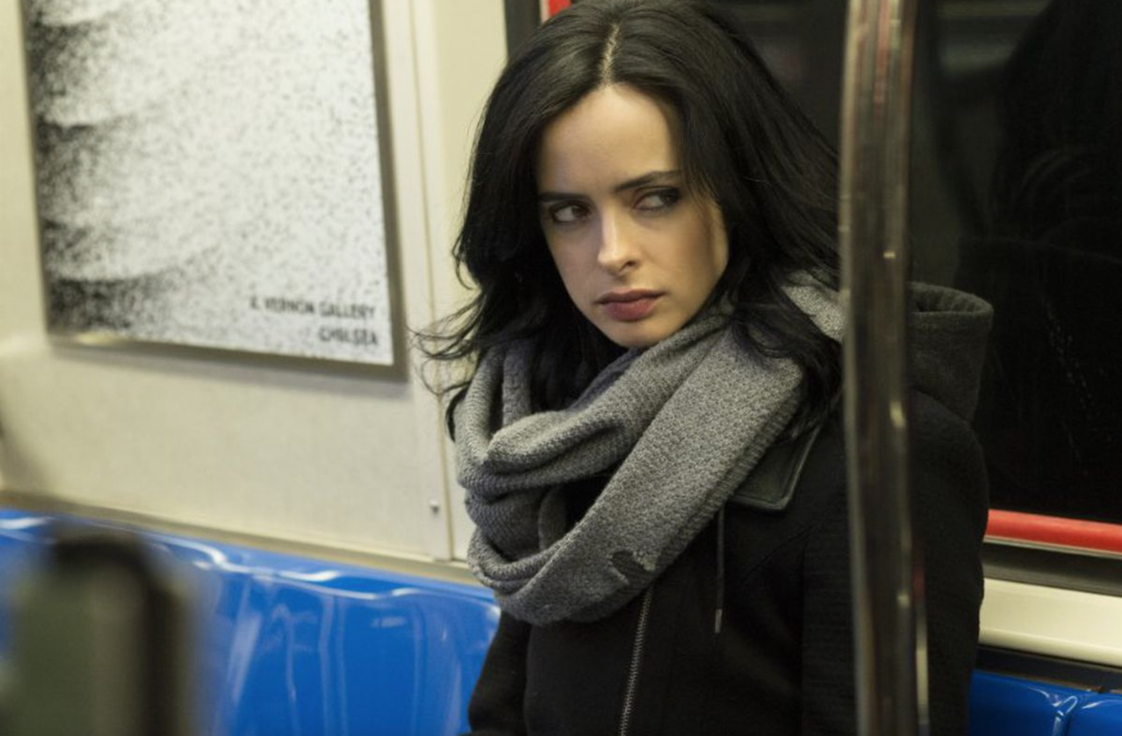 Jessica Jones introduces us to a different kind of superhero: a flawed, difficult young woman who wears a regular old leather jacket and jeans, drinks too much, cracks wise, resists her superpowers, and has as much trouble with romantic relationships as the rest of us. As Jessica (Krysten Ritter, in a career-defining performance) works as a private investigator in New York City's Hell's Kitchen, she is forced to confront her PTSD, when the man who sexually abused her, a mind-controlling villain named Kilgrave (David Tennant), returns. The result is the kind of show, conceived brilliantly by showrunner Melissa Rosenberg, that can enrapture even the Marvel-ignorant among us who can't resist such a human superheroine.
Where to Watch: Netflix
---
'Watchmen' (2019)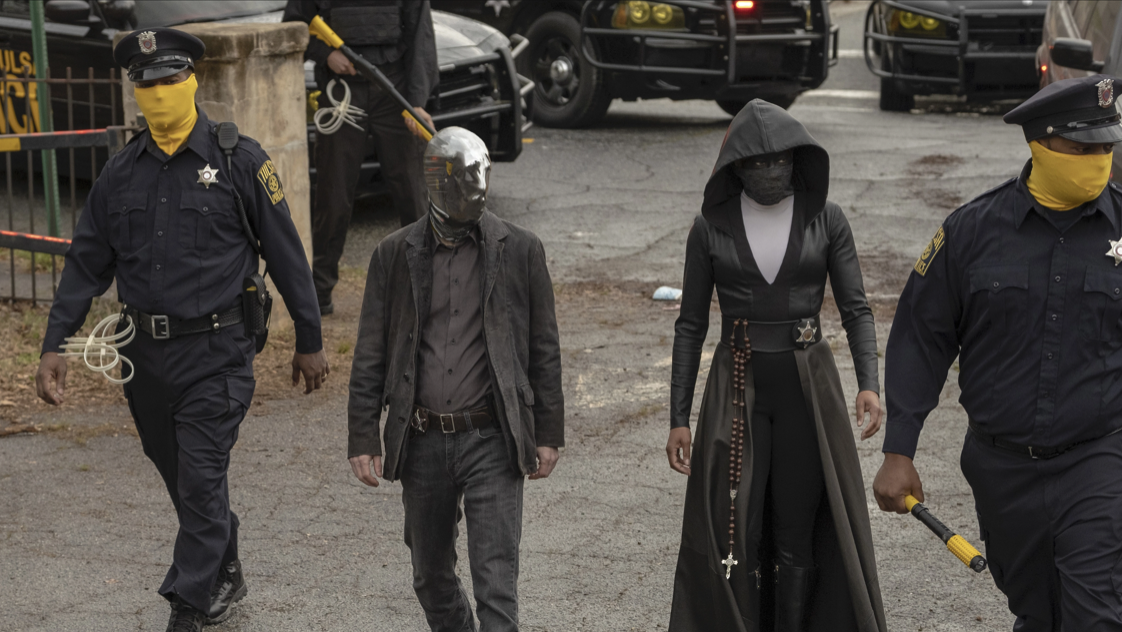 This modern-day sequel to the original comic series takes place in the same alternate universe 34 years later, following a police detective and masked vigilante named Angela Abar (Regina King), also known as Sister Night, as she investigates the murder of her police chief. Set in Tulsa, Oklahoma, the series takes on America's history of racial violence with flashbacks to the first vigilante's origin story during the Tulsa massacre as well as an imagined present in which reparations have been enacted and enforced by police. Even if you don't want to immerse yourself in the intricacies of the original comic's mythology, it's worth tuning in for the commentary on racial relations and the plot's fascinating interplay with real-life historical events.
Where to Watch: HBOMax
---
'The Good Place' (2016-20)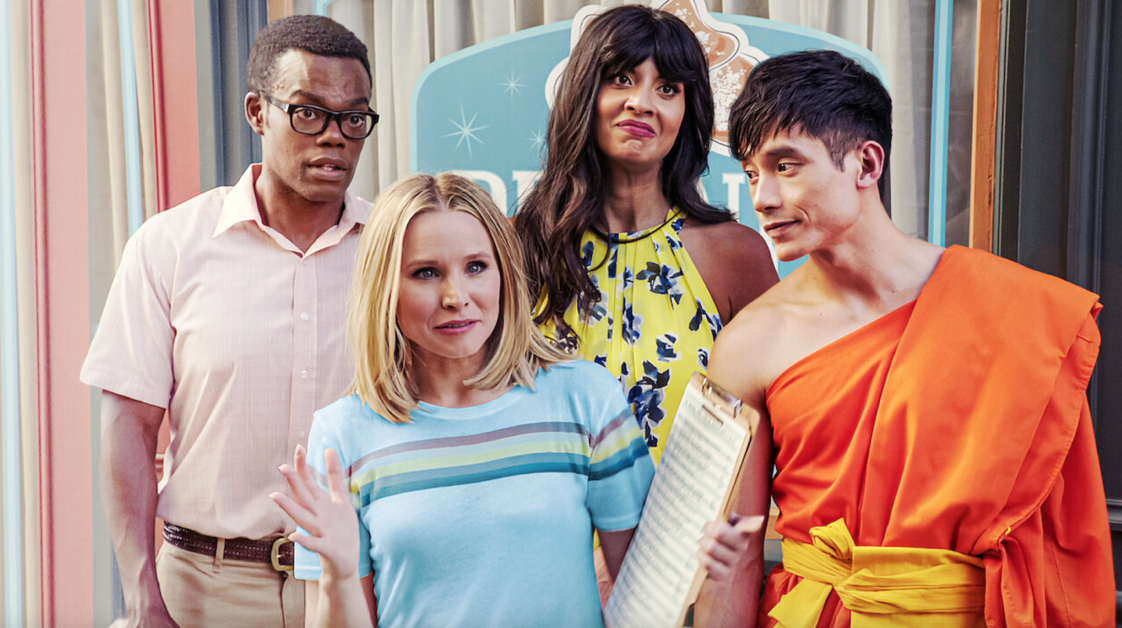 A sitcom about the afterlife with a heavy dose of academic-grade ethics lessons, The Good Place may not be exactly what you think of when you picture a "fantasy series." But it does include trips to various dimensions, time travel, and loads of terrifying demons, not to mention a major fixation on the magic of frozen yogurt. The show follows Eleanor Shellstrop (Kristen Bell) as she finds out she's accidentally made it into heaven—she was an unapologetically bad human—but strives to fit in and earn her place there. Plenty of exhilarating twists follow. Premiering in the fall of 2016, it became, as creator Michael Schur told us, an accidental meditation on our national ethics—or lack thereof—in the Trump Era: "It's hardly the case that we were on the right track as an ethical nation, and then, suddenly, this guy came along and blew it all up. He just capitalized on what he saw, I believe, as a country that doesn't care." The series also happens to be funny and sweet and has one of the greatest finales in recent memory—no Game of Thrones problem here.
Where to Watch: Netflix
---
'Game of Thrones' (2011-19)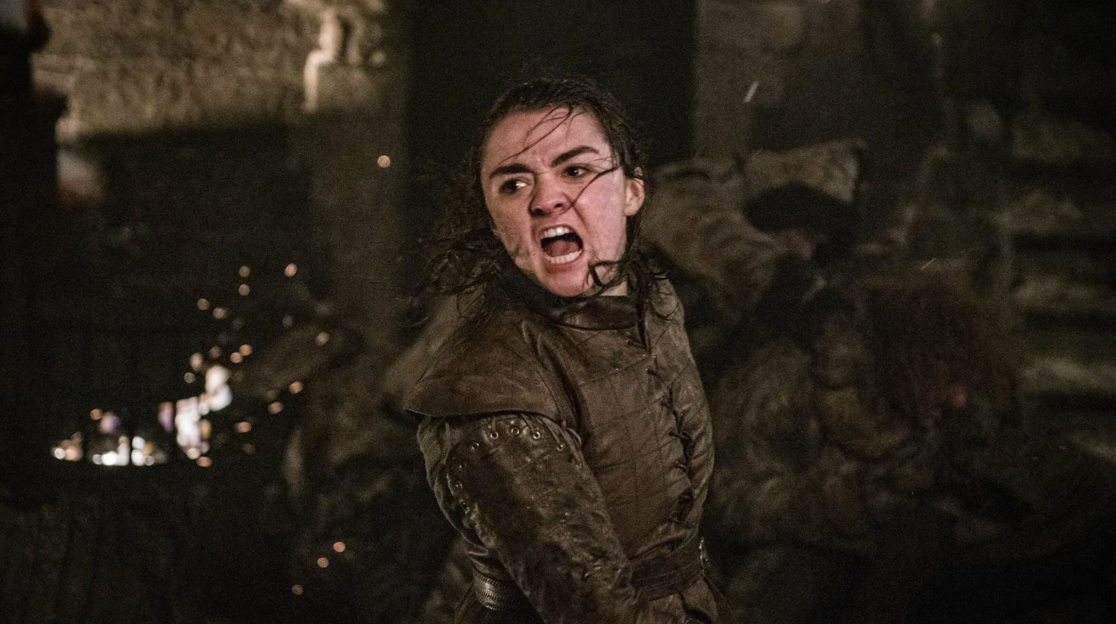 This HBO cultural juggernaut wasn't perfect, and it came in for justified criticism of its treatment of sexual assault as well as an ending that incensed millions. But its depiction of elaborate machinations among powerful families vying to rule the kingdom of Westeros, based on George R.R. Martin's sensational book series, served as a meditation on how politics and power really work at their brutal core. It also delivered some of the greatest powerful female characters to ever grace television, including master swordswoman Arya Stark (Maisie Williams), warrior Brienne of Tarth (Gwendoline Christie), and Machiavellian mastermind Queen Cersei (Lena Headey), as well as the best use of Peter Dinklage's talents to date. (Please, someone, give him another meaty starring role soon!) It's a good time to catch up on Game of Thrones, with its prequel, House of the Dragon, having premiered this fall and become another hit.
Where to Watch: HBOMax
---
'Stranger Things' (2016-present)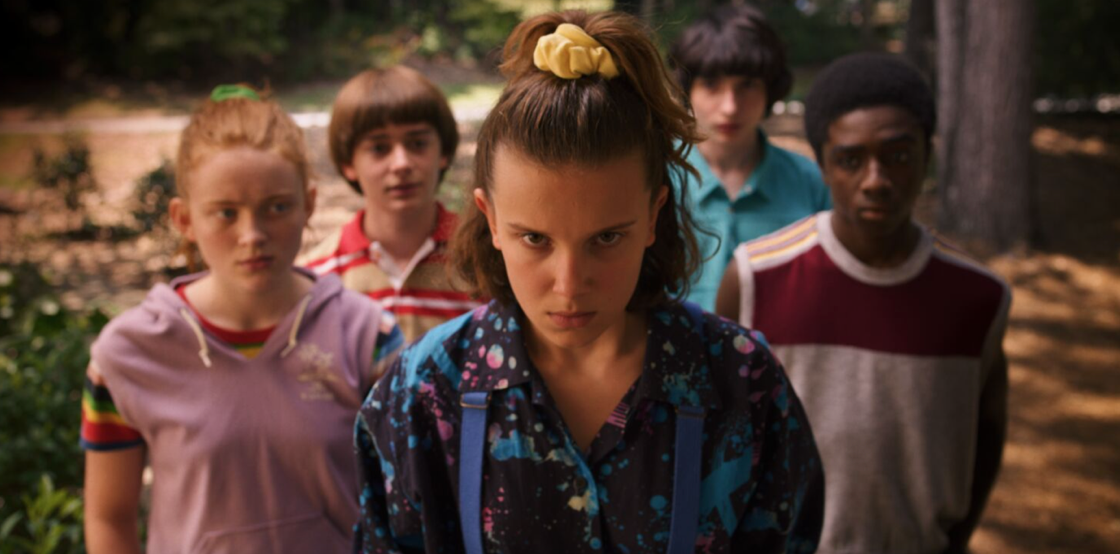 Another cultural sensation, Stranger Things became an emblematic hit of the Streaming Era when it instantly captivated millions with its debut in the summer of 2016. The series is a nostalgic homage to 1980s films like E.T., The Goonies, and Stand by Me, but boasts gorgeous modern production values and binge-inducing storytelling as it follows a group of kids who must fight supernatural beings and a related secret government operation to save their small midwestern town. Thanks to its carefully crafted characters and impeccable casting, the series goes down quickly and only gets better as it progresses; its spectacular third season aired earlier this year, with more to come. Stranger Things shows us that stories of hope aren't a thing of the past, and that humanity's true salvation lies in working together against dark forces.
Where to Watch: Netflix
---
Saturday Night Live offers its own take on fantasy in its recurring alien abduction sketch.
---
Showrunner Melissa Rosenberg's Peabody Acceptance for 'Marvel's Jessica Jones'
Rosenberg said, "Though women are 50 percent of the population, we are a minority, behind the camera and in front of it. But I believe that stories can create change."
Where to Watch: PeabodyAwards.com
---