A Short, Funny History of TV Sketch Comedy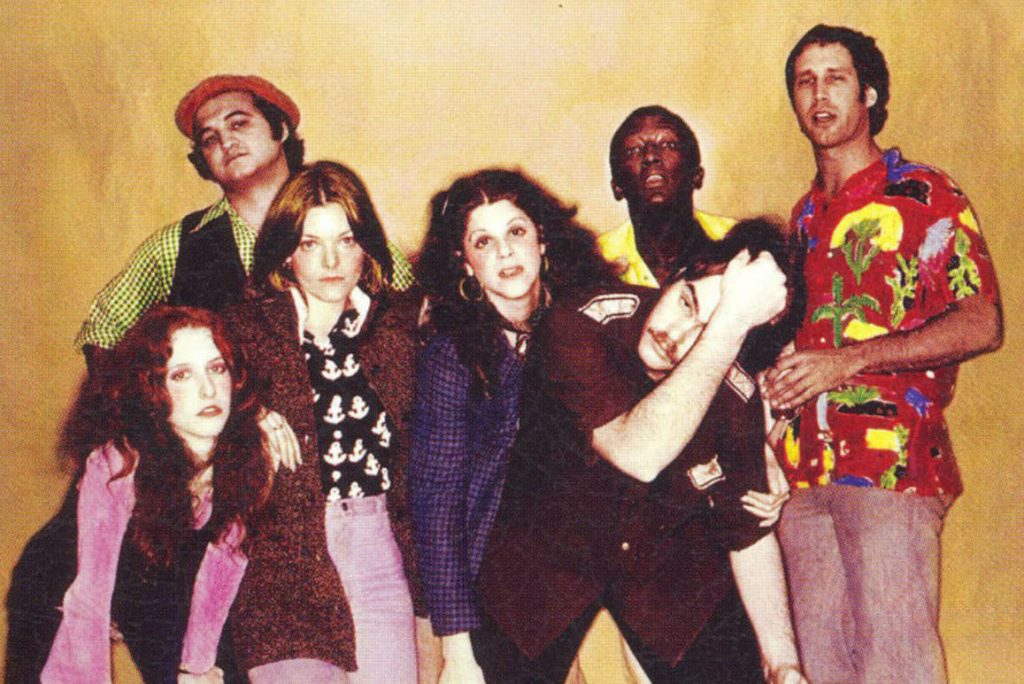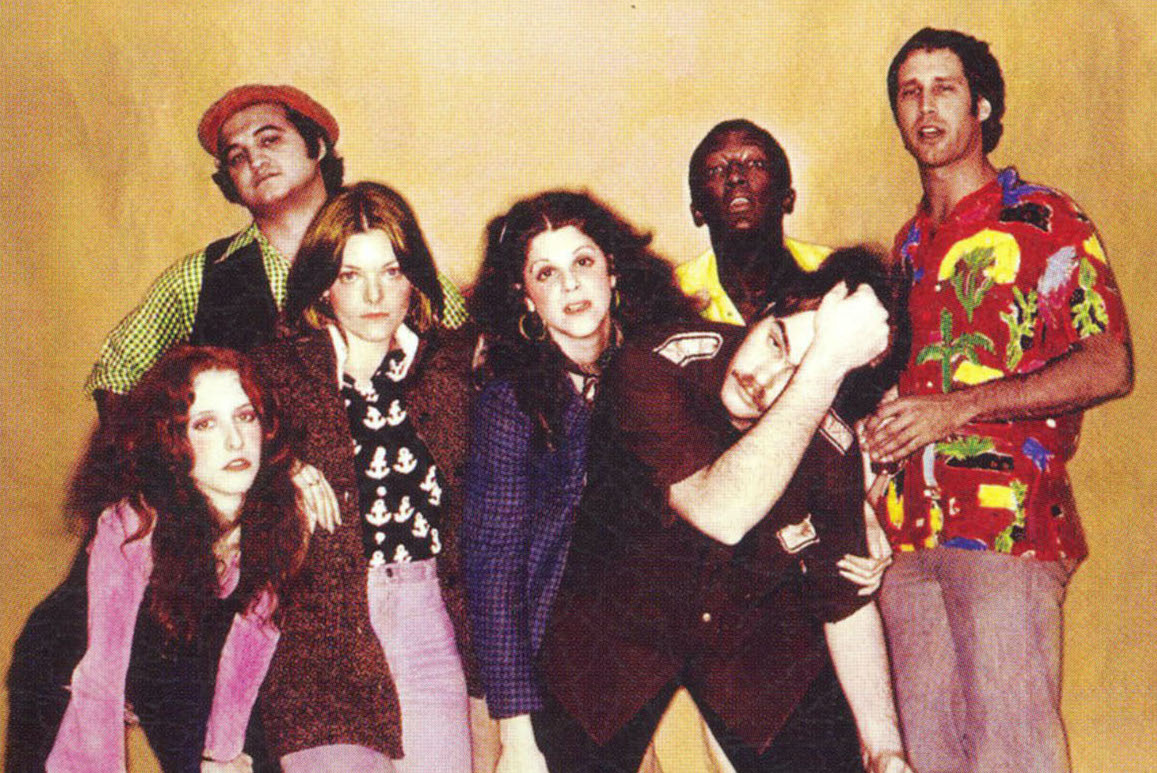 Welcome to Peabody Finds, the weekly newsletter for the Peabody Awards, offering our recommendations for powerful and thought-provoking media you should consider engaging. The newsletter offers deeper dives into Peabody-recognized programming (and beyond), with commentary, insights, and additional materials for context and expanded engagements. If you like it
, subscribe here!
A Short, Funny History of TV Sketch Comedy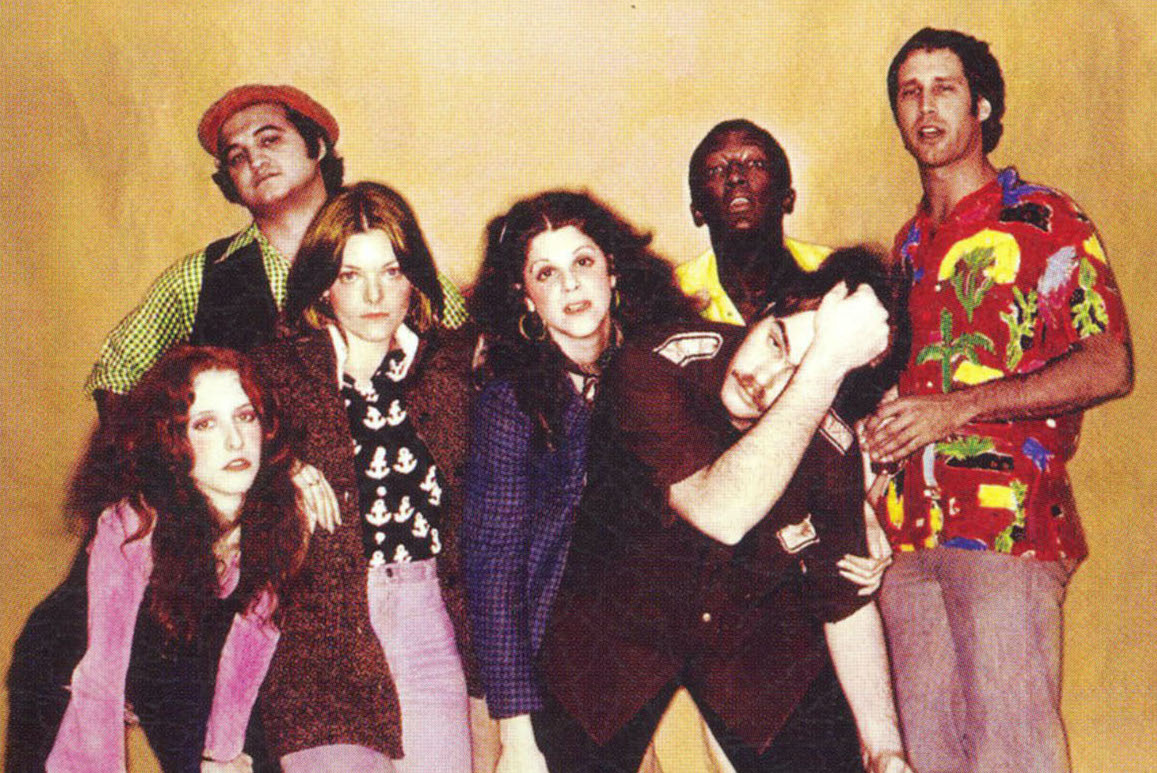 Sketch comedy has been central to television since its beginnings. Variety shows ruled the airwaves early on in the late 1940s as TV crept into Americans' lives and living rooms. Most broadcasts were live, and the loose format was much easier to produce than scripted shows with elaborate sets, scene changes, and lines upon lines to memorize. And many of the performers had come up through vaudeville, which variety shows mimicked. Sketches allowed for short bouts of scripted comedy among the musical guests and other segments. As such a key part of broadcast history, sketch comedy has been honored by Peabody several times, starting with one of the first TV winners in 1953—comedic actress Imogene Coca, who starred, with Sid Caesar, on the hit
Your Show of Shows
. Here, a look at standout sketches from Peabody winners from
Your Show of Shows
to
Inside Amy Schumer
.
---
Your Show of Shows (1950-54)
Coca's "imp-like, contagious, and entirely original humor," as
her Peabody citation
described, made her a standout even among powerhouse female performers of early TV like Lucille Ball, Gertrude Berg, Audrey Meadows, Gracie Allen, and Betty White. On
Your Show of Shows
, she and Sid Caesar (along with future legend Carl Reiner) pioneered the kind of sketch comedy that would become standard on television—acting-based humor full of specific characters, rather than mere physical gags. This bit (also starring actress Betty Furness), spoofing the 1951 film
A Streetcar Named Desire
, could stand among any modern pop culture send-ups. Other sketches poked fun at changing times and cultural trends, like
this one about the then-new phenomenon of health-food restaurants
.
---
The Danny Kaye Show (1963-67)
Multi-talented performer Danny Kaye won three Peabodys in his television career, as an actor, musician, and host, as well as for his 1960s variety series. A "master comedian in multiple roles," as
his citation
said, he manages to wring laughs from World War II in this clip, first as a haughty German Prisoner of War, then as the bumbling British soldier about to be tasked with impersonating the German officer and infiltrating enemy forces. The result is a layered sketch that combines physical hijinks with a bit of political humor.
---
The Carol Burnett Show (1967-78)
Carol Burnett won a career achievement Peabody in 2017, but she was first recognized as early as 1962 for her comic appearances on other people's shows. Her own series became the gold standard in variety shows in the 1960s and '70s and at one point anchored arguably the greatest night on television: CBS's 1973 Saturday night lineup of
The
Carol Burnett Show,
All in the Family
,
The Mary Tyler Moore Show
,
The Bob Newhart Show
, and
M*A*S*H
. In this, one of
Carol Burnett
's many signature recurring sketches, her character Mrs. Wiggins demonstrates supreme disinterest in the needs of her boss, Mr. Tudball (Tim Conway). Other all-time greats include
"Went With the Wind"
(a
Gone With the Wind
spoof in the tradition of
Your Show of Shows
' take on 
Streetcar
) and "Mama's Family" (which included Conway's
infamous "elephant story"
and became its own sitcom).
---
Saturday Night Live (1975-present)
When
Saturday Night Live
premiered in 1975, it changed TV sketch comedy forever and became the de facto standard bearer. The Peabodys acknowledged the feat at
SNL
's 15-year mark in 1990, though no one could have fathomed the institution it would become, at 46 years old and counting. The 1990s produced some of the show's greats, including Dana Carvey, Chris Farley, Phil Hartman, and Julia Sweeney. This clip features Farley's recurring "motivational speaker" Matt Foley. Other highlights of the era include
this faux credit card commercial
featuring celebrity host Roseanne and Hartman at the heights of their powers, the
"Happy Fun Ball" commercial
, and 
Madonna's surprise "Wayne's World" appearance
.
---
Key & Peele (2012-15)
Comedy Central's
Key & Peele
introduced two major talents, Keegan-Michael Key and Jordan Peele, as well as some 2010s twists on the sketch comedy tradition. "Their sketches evoke Dave Chappelle one minute, Sid Caesar the next,"
the citation from their 2013 Peabody
reads. "They break new ground even as they lay claim to all of comedy's traditions." Case in point: this sketch, in which a tragedy slowly and quietly befalls a contestant in a 1980s aerobics competition, and which hints at Peele's future career as a modern master of horror films. Other signature sketches include
"Substitute Teacher"
and "
Obama's Anger Translator."
---
Inside Amy Schumer (2013-16)
Inside Amy Schumer
highlighted just how male the world of sketch comedy had been up until the show's debut in 2013. It had been a long time since Coca and Burnett, and sketch comedy had gotten much racier—and far more masculine. While
Saturday Night Live
had vastly improved its gender parity over the previous decade or so, and Tina Fey had risen from
SNL
head writer to queen of all comedy media, Schumer showed us how much fresh material there was still to mine in women's lives. Almost every sketch grew from her distinctly feminine perspective: the
Friday Night Lightssendup
 and the
video game sketch
that addressed sexual assault, for instance, and
the one where Amy tried to buy size 12 clothes
. In this classic, a boy band sings a "What Makes You Beautiful"-like ode to a makeup-free face … until they see what Amy actually looks like with no makeup.
---
If you've enjoyed this, please subscribe to the weekly Peabody Finds newsletter here