You Can Still Make a Difference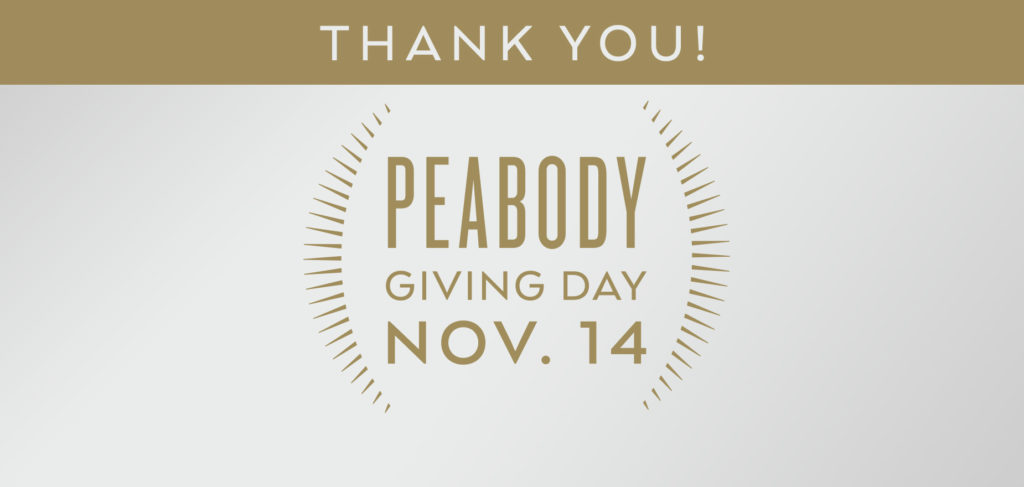 Thank you to everyone who answered the call on Peabody Giving Day. For those who still want to help, we've kept the site open so there's still time to give! At last count, we needed less than 20 gifts to reach our goal to secure 100 backers during the campaign. Any amount you can give counts, especially since a group of donors have agreed to match each gift dollar-for-dollar.
Please consider making a donation in support of one of the following initiatives:
· Gifts to the Barry Sherman Memorial Fund will support student engagement and participation with the Peabody Awards program, its annual ceremony and outreach activities. The fund will also benefit the Peabody Internship Agency, a new experiential learning course that provides a collaborative and convergent internship opportunity for UGA students.
· Gifts to the Peabody Program Fund will support the Peabody Media Center, our scholarly research and digital programming arm that builds awareness of recent winners and nominees in addition to highlighting the rich content available in the Peabody Archive.
And thanks again to those who'sve already given to further Peabody's mission to celebrate Stories That Matter!
Don'st forget that the full amount of your gift is deductible as a charitable contribution. Gifts of $100 or more qualify donors for membership in the Friends of Peabody.