The Best Music Documentaries to Binge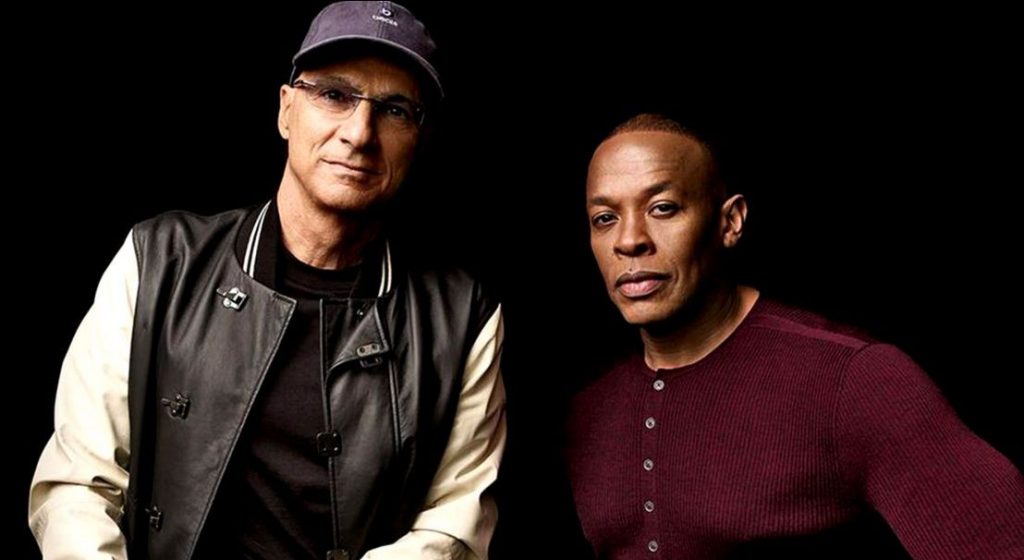 By Jeffrey P. Jones, Executive Director, The Peabody Awards
Welcome to Peabody Finds, the weekly newsletter for the Peabody Awards, offering our recommendations for powerful and thought-provoking media you should consider engaging. The newsletter offers deeper dives into Peabody-recognized programming (and beyond), with commentary, insights, and additional materials for context and expanded engagements. If you like it, subscribe here!
With the documentaries Summer of Soul (Hulu) and The Beatles: Get Back (Disney+)garnering critical attention and popular buzz over the last several months—Soul even being nominated for an Oscar—Peabody is happy to recommend a slate of additional under-appreciated music documentaries worth your time. All are insightful and compelling windows into an array of producers, artists, bands, performances, and even musical genres for those wishing to experience more at the intersection of music and documentary storytelling.
---
'The Defiant Ones' (2017)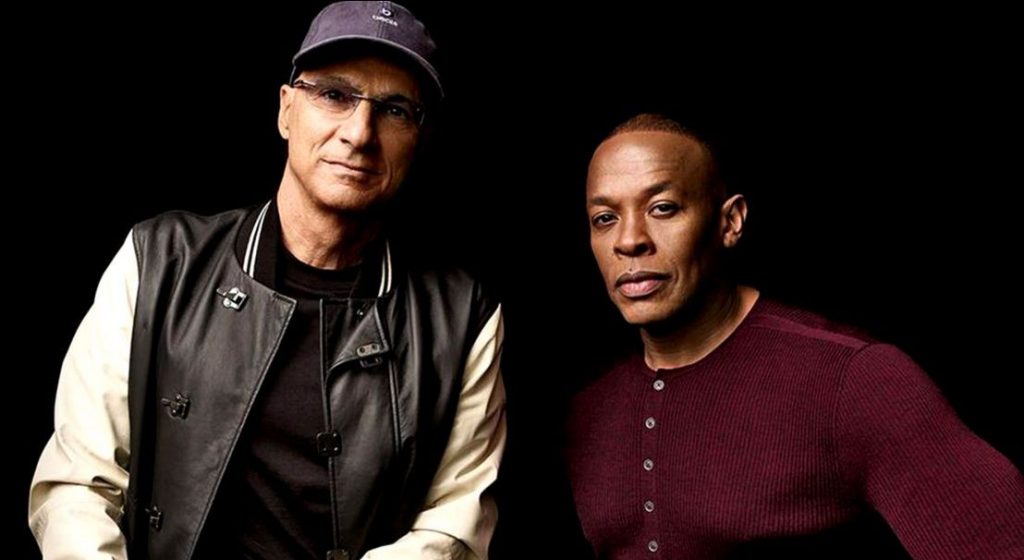 This four-part HBO documentary is a fascinating look at the history and careers of recording engineers, producers, and eventual business partners and moguls Dr. Dre and Jimmy Iovine. The series toggles between the two as young men, as they rise from humble beginnings—Dre in Compton and Iovine in Brooklyn—to become major artistic forces in the development and musical advancement of hip hop and rock and roll. Dre's career is perhaps the more familiar of the two, including his formation of the group N.W.A., his associations with Suge Knight, Tupac Shakur, and Snoop Dogg; his discovery of Eminem; and more. Iovine's tale follows his rise from upstart floor sweeper at the Record Plant to recording engineer and producer of albums by John Lennon, Bruce Springsteen, Patti Smith, Tom Petty, Stevie Nicks, U2, and others. Iovine eventually co-founded Interscope Records, and began a relationship with Dre through Death Row Records.

The Defiant Ones was an early entrant in the trend toward multi-part, flattering documentary portrayals of musicians and athletes that now permeate most of the streamers and subscription channels. Nevertheless, it is a compelling history of two talented creative forces who not only shaped American music over the last fifty years, but actually changed what music was and would be.
Where to Watch: HBO

Dig Deeper: Hip-Hop Evolution (2016), Netflix
---
'Glen Campbell: I'll Be Me' (2014)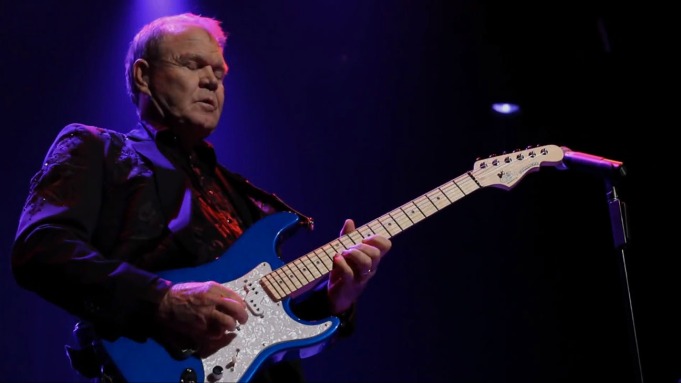 Glen Campbell is inarguably one of the most important country and popular music artists of the second half of the 20th Century. Beyond his own massive hits such as "Rhinestone Cowboy," "Wichita Lineman," "By the Time I Get to Phoenix," and "Southern Nights," Campbell was a member of the famed L.A. studio musicians known as The Wrecking Crew that backed hundreds of musicians, including The Beach Boys, The Everly Brothers, The Monkees, and Lou Rawls. Glen Campbell: I'll Be Me chronicles the final "Goodbye Tour" of his famed career as he battled Alzheimer's Disease. A bold and risky tour orchestrated by his wife, with a backing band comprising his three children, Campbell nevertheless was very public about the disease both prior to and during the tour.

The film is less a revisiting of his amazing musical and acting career as it is a fascinating examination of the power that music plays within the human brain, especially one that is failing by the second. We watch as Campbell struggles to remember even the most basic daily tasks and facts (such as the day of the week), yet hours later rip through amazing guitar solos and lead the adoring (and forgiving) audience in what amounts to sing-alongs of his famous hits. For anyone who has had a family member with dementia or Alzheimer's, Campbell's struggles will be painfully familiar. Yet the film is a gentle and loving (and at times cringeworthy) portrait of an artist who, doctors in the film say, probably lived longer precisely because of the role that music played in keeping his brain active and alive.
Where to Watch: Amazon Prime

Dig Deeper: The Wrecking Crew (2008), Amazon Prime
---
Under African Skies (2012)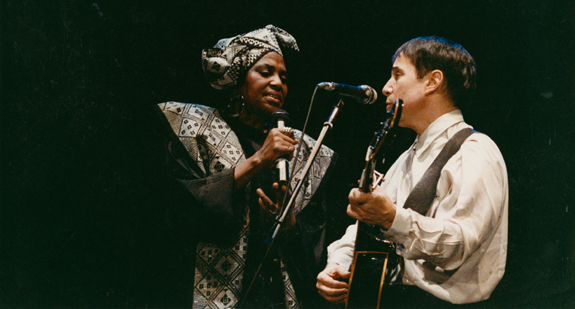 This documentary chronicles Paul Simon's return to South Africa for a reunion tour 25 years after his recording of the landmark album Graceland. The 1985 recording in Johannesburg violated a U.N. cultural boycott of the country because of apartheid, and, thus, Simon's return years later invites the opportunity for the filmmakers to reexamine the politics that made Simon a controversial figure. But this is a film that takes viewers far beyond politics, shining a spotlight on the beauty and infectious joy of South African musicians with whom Simon created Graceland and who are thrilled to be performing with him once again. It is a film that challenges notions of cultural appropriation, offering a much more complex picture of how music is always about absorption, exchange, modification, adaptation, and co-creation. The film ultimately sides with Simon against his critics, but does so less by arguing politics and more by demonstrating music's power for healing and as a unifying agent. Footage from the Graceland recording is a fascinating window into music creation, but the 2011 South African tour—and reunion of the musicians—makes the film a true and inspiring delight.
Where to Watch: Amazon Prime
---
David Byrne's American Utopia (2020)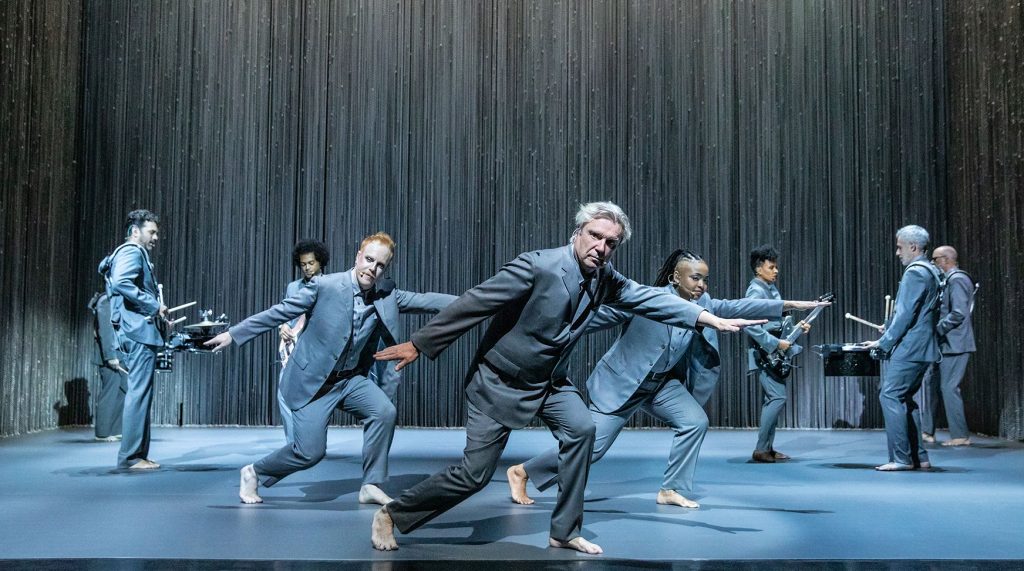 The current trend toward bringing Broadway performances to wider audiences via television should have David Byrne and Talking Heads fans rejoicing. Recorded for HBO in late 2019/early 2020 at the Hudson Theatre in New York, American Utopia is a special kind of "concert film" as Byrne and 11 musicians perform songs from Byrne's album of the same name, as well as Talking Head classics. One particular creative approach is having an array of drummers, all performing live on-stage as part of the ensemble, bringing an energy and vibrancy that pit orchestra drummers can rarely conjure. Byrne weaves together his songs in a narrative about home and belonging, as well as a commentary on social justice issues such as police brutality, climate change, and immigration. A large part of the joy in this film is the creativity that director Spike Lee brings in capturing the Broadway performance, to the point of making the performance seem like a concert in the round. When combined with an awareness and appreciation of the cinematography used in the television production of Hamilton, we begin to see how capturing such great performances for television audiences has matured and redefined expectations for the streaming and digital age.
Where to Watch: HBO
---
No Direction Home: Bob Dylan (2005)
In an event that has brought together Bob Dylan and Martin Scorsese, No Direction Home: Bob Dylan, is a monumental documentary that focuses on the singer-songwriter's life and music from 1961-66 and includes never-seen performance footage and interviews with artists and musicians whose lives intertwined with Dylan's during that time. Dylan talks openly and extensively about this critical period in his career, detailing the journey from his hometown of Hibbing, Minnesota, to Greenwich Village, New York, where he became the center of a musical and cultural upheaval, the effects of which are still felt today. Dylan's multi-faceted personality, complete with characteristics that sometimes annoyed or even angered fans and friends as well as his critics, is revealed through director Scorsese's skillful editing of interviews, archival footage, and performance films. The result is a work of remarkable scope and insight that captures, as far as possible, the essence of a man, his music and poetry, and his vanguard era. As Scorsese says, "There is no other musical artist who weaves his influences so densely to create something so personal and unique."
Where to Watch: Netflix
---
Dive Deeper
---
Further Listening: Afropop Worldwide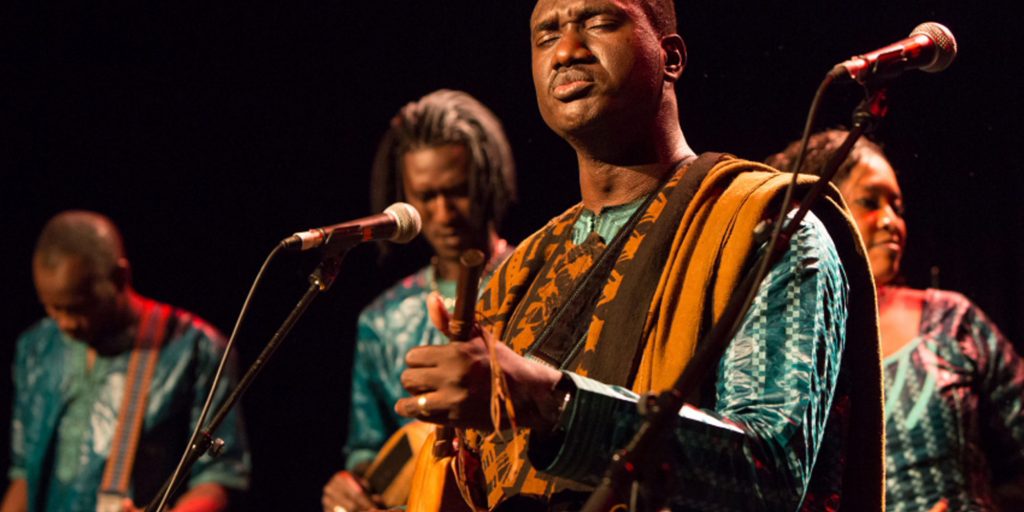 Peabody Institutional Award winner Afropop Worldwide offers 30-plus years of programming that documents the spiritual, economic, cultural, political, and sociological landscape of African diasporic music. The biggest problem for listeners is finding where to begin in the organization's vast and stunning catalog.
Where to Listen: Afropop.org
---
Further Viewing: Other Great Dylan Docs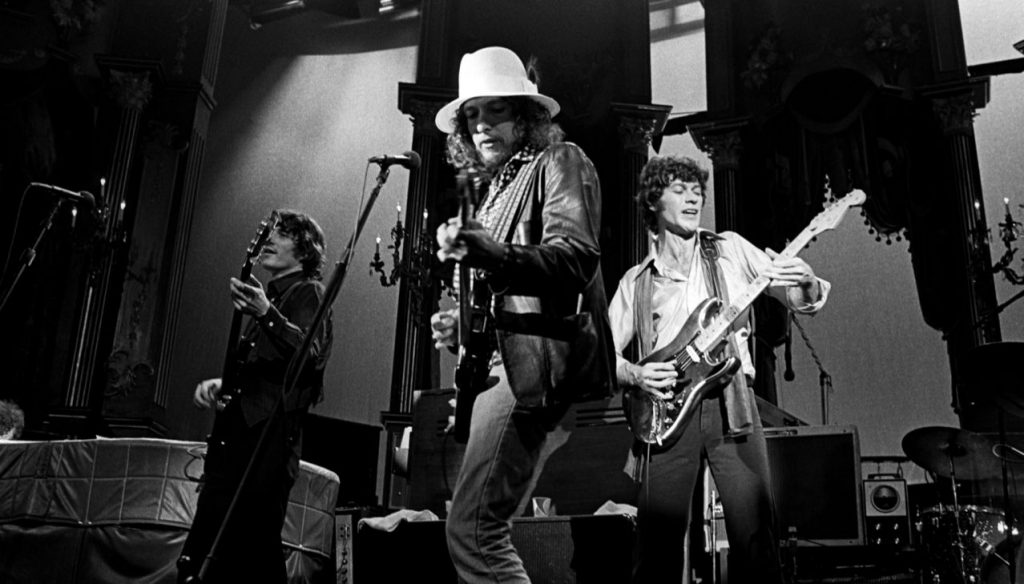 Scorcese is also the director and producer of what many people consider to the be the greatest music documentary of all time (or at least the greatest concert performance), The Last Waltz (1978),an orchestrated final concert by Dylan's original electric band known, of course, as The Band. And an earlier documentary portrait of Bob Dylan's 1965 tour of England, Don't Look Back (1967), by D.A. Pennebaker, stands as a genre-defining achievement in filmmaking (one of the earliest contemporary uses of cinema verité).
Where to Watch The Last Waltz: Amazon Prime
Where to Watch Don't Look Back: HBO Max
---
Martin Scorsese's Peabody Acceptance for 'No Direction Home'
---
If you've enjoyed this, please subscribe to the weekly Peabody Finds newsletter here