The Best Crime Programming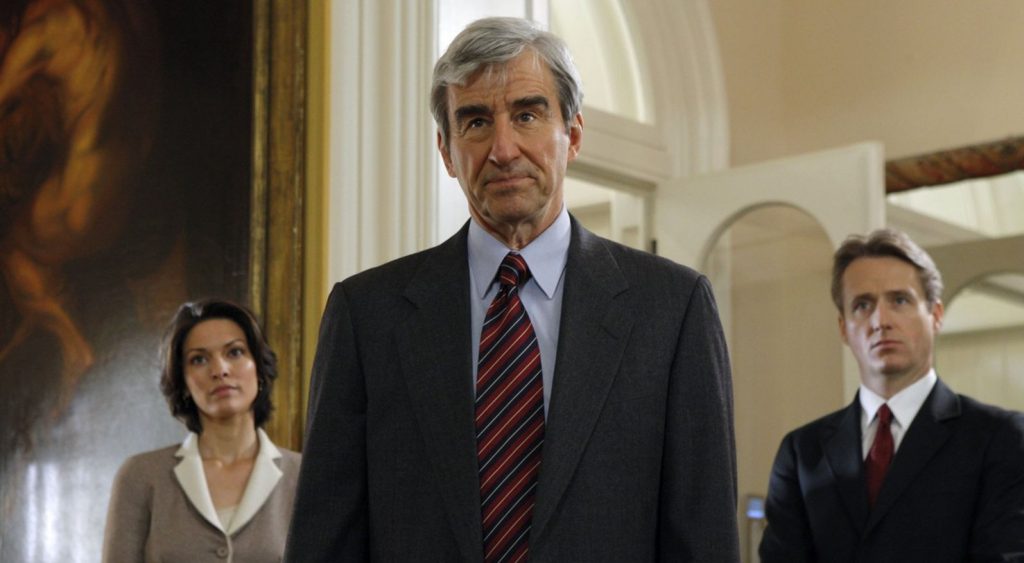 Welcome to Peabody Finds, the weekly newsletter for the Peabody Awards, offering our recommendations for powerful and thought-provoking media you should consider engaging. The newsletter offers deeper dives into Peabody-recognized programming (and beyond), with commentary, insights, and additional materials for context and expanded engagements. If you like it, subscribe here!
The Best Crime Programming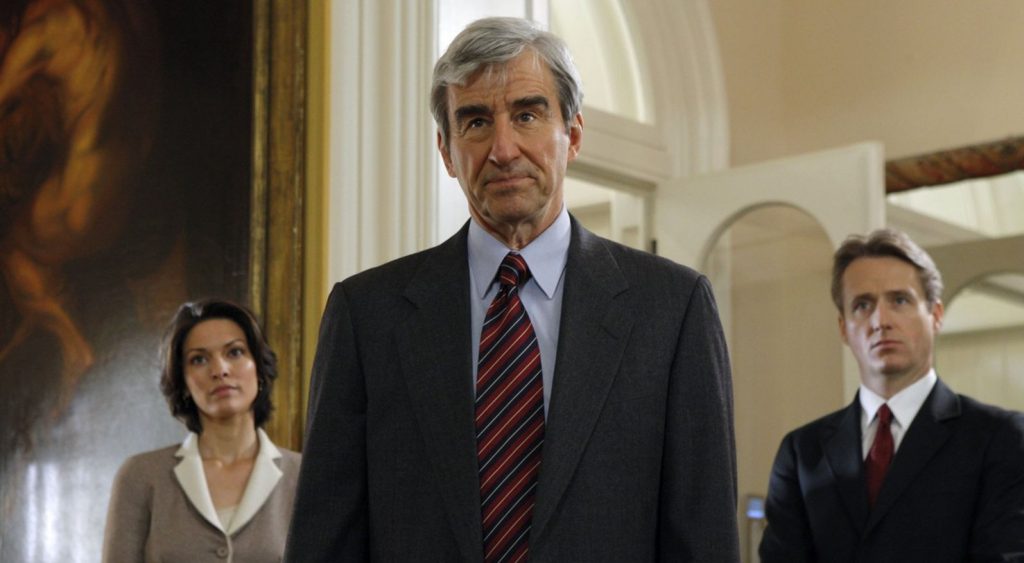 Law & Order is famously addictive because of its satisfying approach: crime presented, crime solved, crime prosecuted. This no-nonsense formula has led to unparalleled television success. Law & Order, which premiered in 1990 and ran for 20 seasons, is the fourth longest-running series in TV history, and its spinoff, Law & Order: SVU, is currently the second-longest-running. (The Simpsons and Gunsmoke are at numbers 1 and 3.) Law & Order also spawned several spinoffs, including Organized Crime and Criminal Intent, and led creator Dick Wolf to build another successful franchise, the Chicago shows, including Med, Fire, and P.D.

The classic Law & Order returned to the air this week, starring Jeffrey Donovan, Camryn Manheim, and Hugh Dancy as well as original cast members Anthony Anderson and Sam Waterston. It's just more proof of America's ongoing obsession with crime stories. It's fascinating to see the ways and reasons people break the rules that hold society together. It's challenging to try to work out the mystery along with the professionals. And it's comforting to believe that justice is always served.

Not every crime show is as tidy as Law & Order, and that's for the best. The good guys and bad guys aren't always clear in real life. Accusations of crime can be used carelessly to persecute and imprison people of color. The judicial system can be corrupted. Several other excellent series explore the dark impulses of humanity, the drive toward punishment—and the ways we try to make sense of it all. Here are a few of the best.

Where to Watch Law & Order: NBC
---
'Unbelievable' (2019)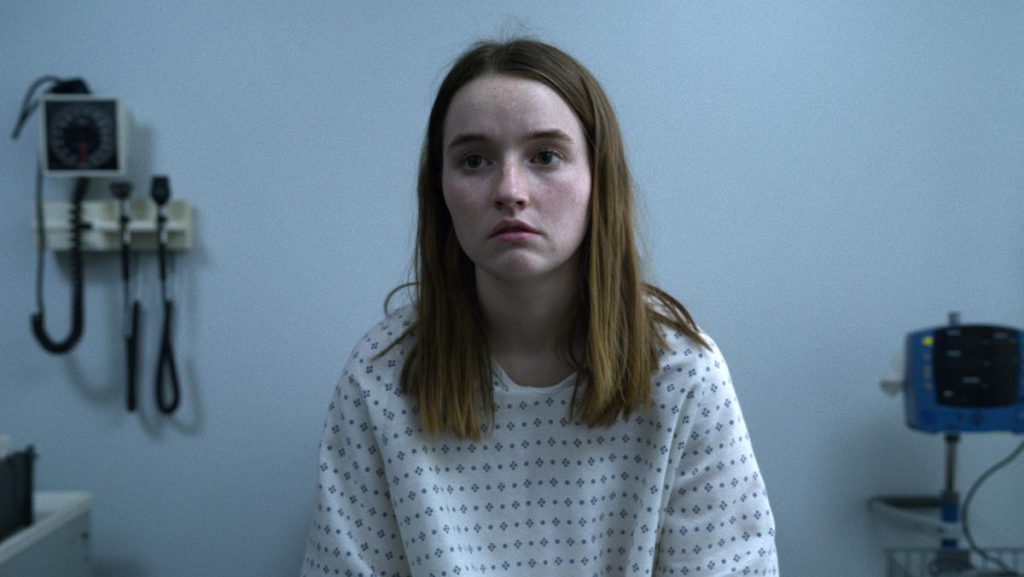 A young woman reports her rape, only to be met with disbelief—an all-too-common occurrence. But this time, elsewhere, two female detectives investigate a pattern of similar crimes that could prove the truth behind her case. Inspired by a true story, Unbelievableshows how the law-and-order system can go wrong, as well as how it can go right, through the work of executive producers Susannah Grant, Ayelet Waldman, and Michael Chabon. It also features acclaimed performances from Toni Collette, Kaitlyn Dever, and Merritt Weaver.
Where to Watch: Netflix
---
'Southland' (2009-13)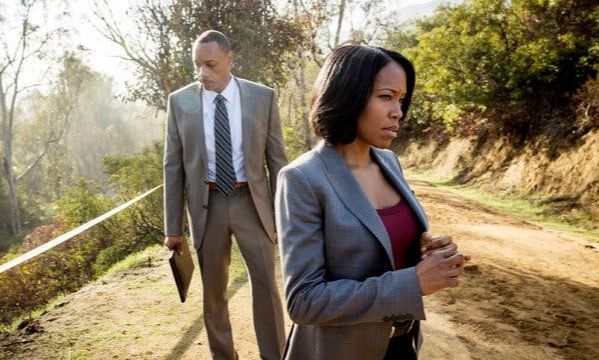 Created by NYPD Blue writer Ann Biderman and produced by John Wells, this gritty drama goes beyond the procedural and into the lives of Los Angeles Police Department officers, including rookie Ben Sherman (Ben McKenzie) and his training officer, John Cooper (Michael Cudlitz), who is gay but closeted at work; and Detective Lydia Adams (Regina King), who is balancing her demanding job with caring for her mother. Vulture critic Matt Zoller Seitz called it "the most engrossing cop series since season one of NBC's Homicide, and maybe the most raggedy and real."
Where to Watch: HBO Max
---
'Orange Is the New Black' (2013-19)
The series that made Netflix a binge-watching destination also gave us a radical new take on the criminal justice system, presenting an empathetic look at female prisoners. Creator Jenji Kohan started by centering a white woman, Piper Chapman (Taylor Schilling), loosely inspired by Orange Is the New Black memoirist Piper Kerman. But the narrative expanded to take in a realistically diverse cast of incarcerated characters—with star-making performances from Uzo Aduba, Danielle Brooks, Laverne Cox, and Samira Wiley, among others. And the series dedicates plenty of air time to the stories of how they ended up in prison, which were often nuanced and wrenching. It also explores serious issues surrounding incarceration, including corrections officers' abuse and sexual assault of prisoners, trans women in prison, and the major problems inherent in for-profit prisons. Though naturally melodramatic at times, Orange provides one of TV's best looks in at what happens after conviction.
Where to Watch: Netflix
---
'Sherlock' (2010-17)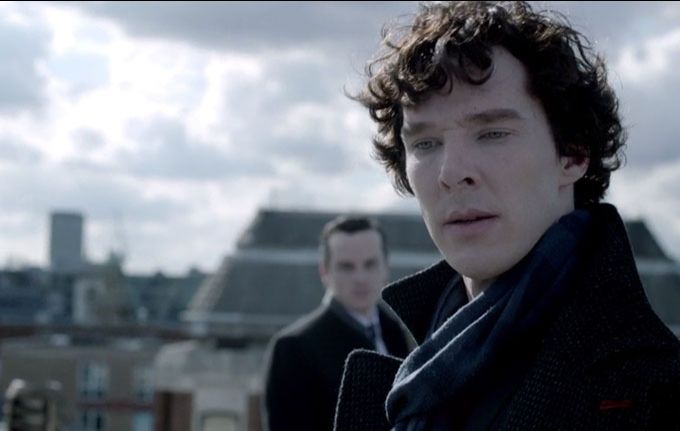 Sherlock Holmes is one of the few franchises that go back (much) further than Law & Order, with many more iterations. The most modern of the riffs on Arthur Conan Doyle's 19th Century creation, Mark Gatiss and Steven Moffat's contemporary Sherlock, played by Benedict Cumberbatch, has an almost supernatural gift for analysis, but struggles with emotional connection. He's helped by Doctor John Watson (Martin Freeman), a veteran of the war in Afghanistan. Sherlock is proof that some characters—and stories—endure for good reason.
Where to Watch: Amazon Prime
---
'Serial': Season 1 (2014)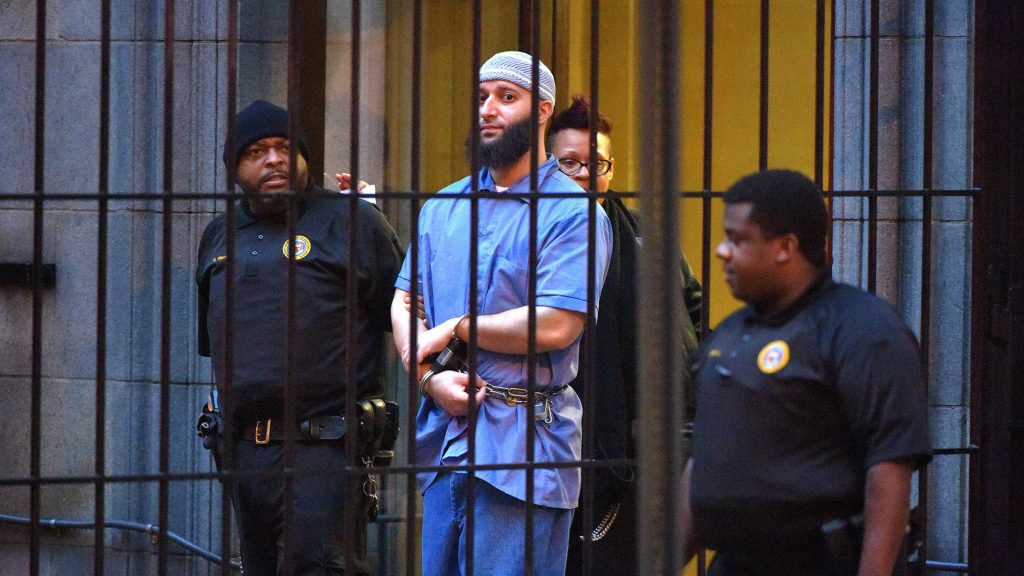 Serial's first season was the show that made many podcast listeners into podcast listeners, and it was also the anti-Law & Order. The series' focus on a 1999 murder case that would have otherwise passed without national attention shows how messy it really is to solve and prosecute crimes with any surety. While millions of amateur sleuths obsessed over teenager Hae Min Lee's murder and the conviction of her ex-boyfriend, Adnan Syed, for the crime, the show's own investigation was riveting—but ultimately inconclusive. Hosted by Sarah Koenig, it was the first podcast to win a Peabody.
Where to Listen: SerialPodcast.org
---
A Moment From 'Unbelievable'
---
Dive Deeper
---
Starred Review: Forget 'Game of Thrones.' 'Orange Is the New Black' Is the Most Important TV Show of the Decade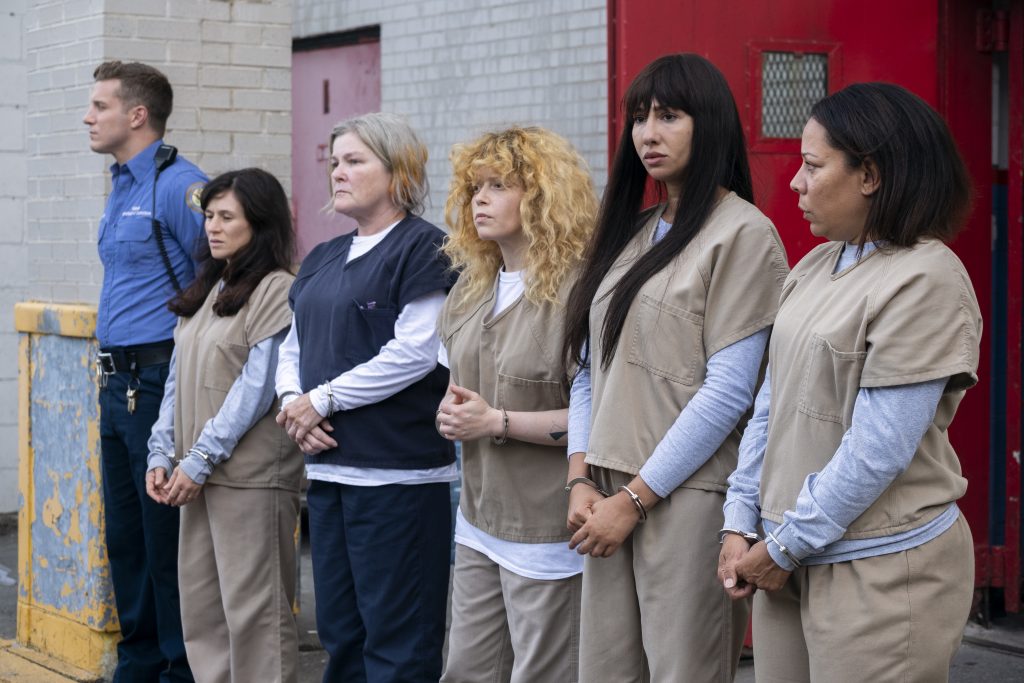 "Kohan famously conceived Schilling's heavily fictionalized Piper Chapman as a Trojan horse for smuggling in dozens of women Hollywood historically ignored—poor women, black women, brown women, trans women, immigrant women, elderly women, mentally ill women, women with double-digit dress sizes," Judy Berman writes for Time.
Where to Read: Time
---
Further Viewing: 'Only Murders in the Building'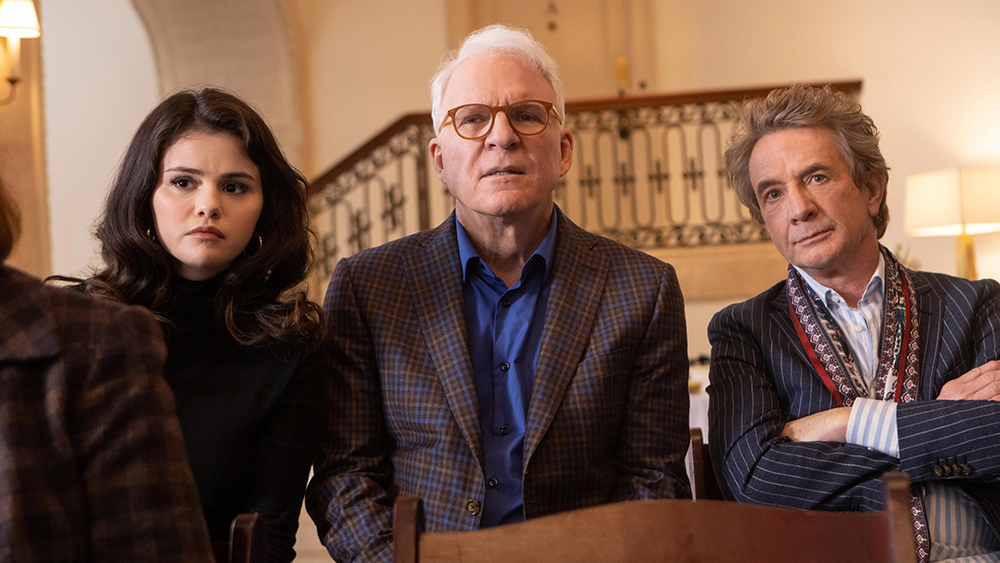 This sweet, funny series finds an intergenerational trio of amateur detectives—played by Selena Gomez, Steve Martin, and Martin Short—working together to solve a murder that happened in their ritzy New York City apartment building. They're inspired by their favorite (Peabody-winning!) Serial-like podcast to record their own podcast in the process, making for a fun meta-commentary on the true-crime genre. 
Where to Watch: Hulu
---
Michael Chabon and Ayelet Waldman's Peabody Acceptance for 'Unbelievable'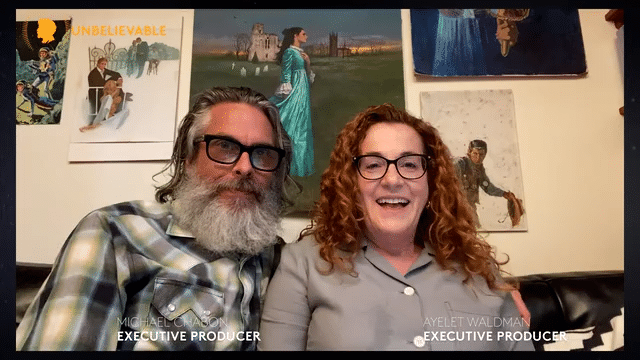 Waldman thanks "the remarkable, courageous women who trusted us all with their stories. The Peabody recognizes the importance of telling stories that matter, and that is all we have ever wanted to do."
Where to Watch: Peabody Awards.com
---
If you've enjoyed this, please subscribe to the weekly Peabody Finds newsletter here