Standup Comedy That Changes the World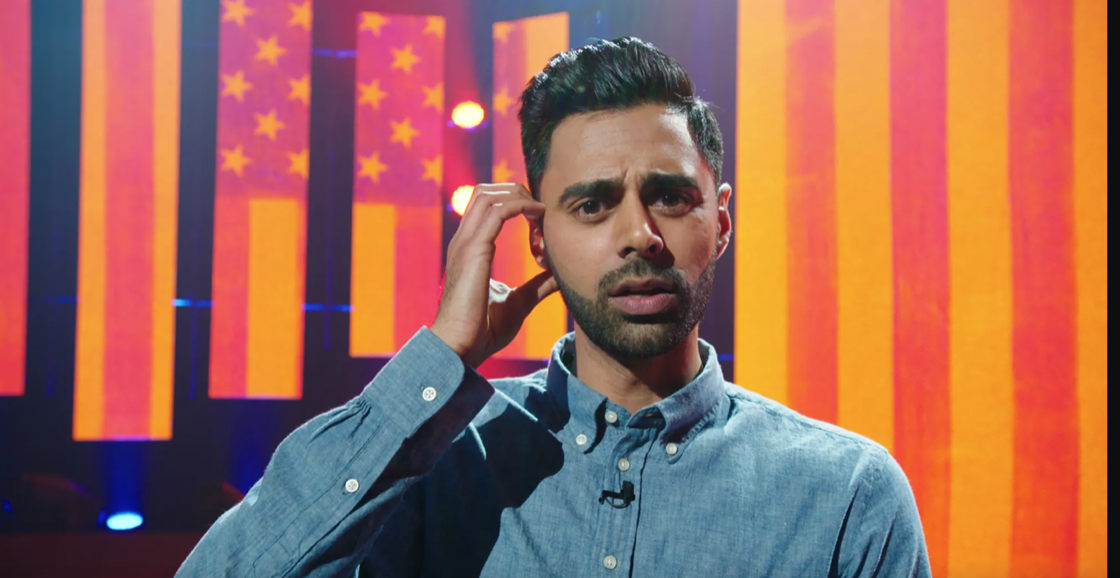 Welcome to Peabody Finds, the weekly newsletter for the Peabody Awards, offering our recommendations for powerful and thought-provoking media you should consider engaging. The newsletter offers deeper dives into Peabody-recognized programming (and beyond), with commentary, insights, and additional materials for context and expanded engagements. If you like it, subscribe here!
Standup Comedy That Changes the World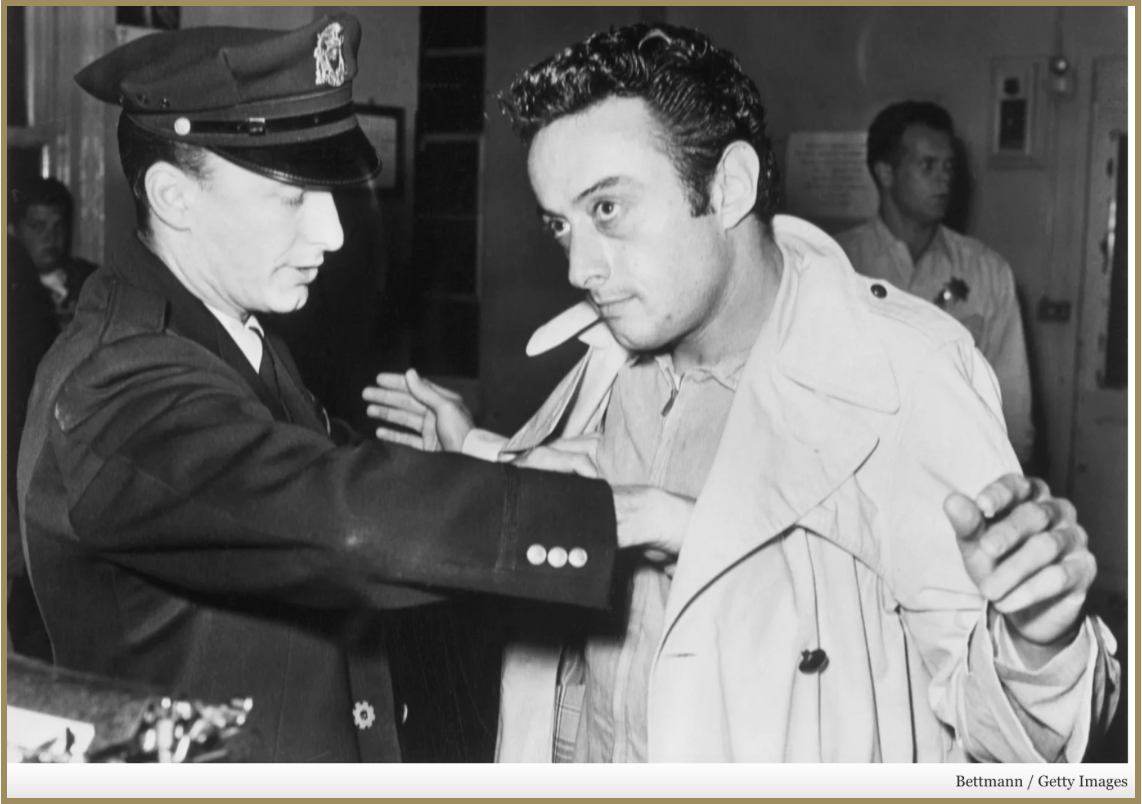 One night in December 1962, both Lenny Bruce and George Carlin were arrested at the Gate of Horn, a Chicago club. Bruce, 37, had just delivered yet another comedy set deemed obscene by authorities, which had become his main occupation at the time. Carlin, 25, was just beginning his comedy career but hadn't yet become an iconoclast who would name the famous "seven dirty words you can never say on television," nor developed his famous bits taking down religion, commercialism, the death penalty, and patriarchy. At the time, he was best known for his character the "hippy dippy weatherman" and his impression of President John F. Kennedy. But he showed solidarity with Bruce—and hinted at what was to come in his career—when he got himself thrown into the paddywagon by refusing to show his ID when officers asked for it.
When Bruce later asked Carlin what he was in for, Carlin proudly told him he didn't give the cops his ID. Bruce, as Carlin recalled it, responded, "Don't be a schmuck."
The point: Why get arrested for no reason? Carlin, however, would soon find his comedic purpose, and his voice. He would, like Bruce, make social change with his comedy, questioning the standards of offensiveness—often conventions for control dressed up as propriety—and pushing other societal boundaries. As Bruce said, "Take away the right to say f—, and you take away the right to say f— the government." Bruce and Carlin would both pave the way for the likes of Stephen Colbert, Dick Gregory, Richard Pryor, Margaret Cho, and many others (see below).
Standup comedy began with joke-telling in vaudeville shows, and the simple form allowed it to become a natural venue for social change, says scholar Caty Borum, the author of the forthcoming book The Revolution Will Be Hilarious: Comedy for Social Change and Civic Power. "As it evolved, stand-up comedy has often been a voice for people who have been historically oppressed," she says. "In the act of delivering a comedy routine in front of a live audience, the power is held in the hands of the comedian, and they are able to command attention through their stories and life experiences. A strong echo of both social critique lives in much stand-up comedy, and, as Aristotle first said, comedy is a form of social commentary that allows us to point out states of affairs that are absurd or irregular enough for us to poke fun at them, on the way to a societal corrective."
More recently, standup has particularly helped to bring new perspectives into mainstream discourse, like that of Hasan Minhaj as the American child of Indian Muslim parents and Hannah Gadsby as a neurodiverse gay comedian questioning the limits of comedy. "When it comes to social change, stand-up comedy is powerful and meaningful because it provides a way for people and communities who have been too often dehumanized, ignored, or mistreated in media coverage," Borum says. "Stand-up (and other forms of comedy) can allow us to see a person's full lived experience and humanity, and we are persuaded and compelled when we find affection for the artist—even if she/he/they are nothing like us."
As Borum writes in The Revolution Will Be Hilarious: "As a form of creative culture that can reach far beyond the erudite boundaries of finer arts, comedy across media platforms—from TV and streaming networks to social media—is a beguiling way to draw us into understanding, deconstructing, laughing at, criticizing, and imagining the world, beckoning us to pay attention because play and entertainment are magnetic forces. Most humans, after all, are not immune to fun, and comedy is a bit of a sneak attack when it skewers injustice. The arc of justice is aided by comedians acting as sharp-tongued cultural watchdogs, but also as deviant artists who can imagine and gently invite us to see what a just society looks and feels like, disarming us through their humor and silliness."
Here are some ways to experience some of our favorite social-change-oriented standups throughout history, from Bruce to Gadsby and Minhaj.
---
A Moment From Lenny Bruce
You get the many sides of Bruce in this 13-minute routine he did on The Steve Allen Show in 1959. "I have a reputation for being sort-of controversial and irreverent and also the semantic bear trap of bad taste," he says. "But you might be interested in how I became offensive." After telling some (likely exaggerated) stories about his childhood and critiquing Hollywood movies that purport to say something important about racism, he ends with a famous musical number called "All Alone" that morphs from classic marital humor to vulnerable, touching, and a bit haunting. (You may remember it as the routine re-enacted on The Marvelous Mrs. Maisel.)
---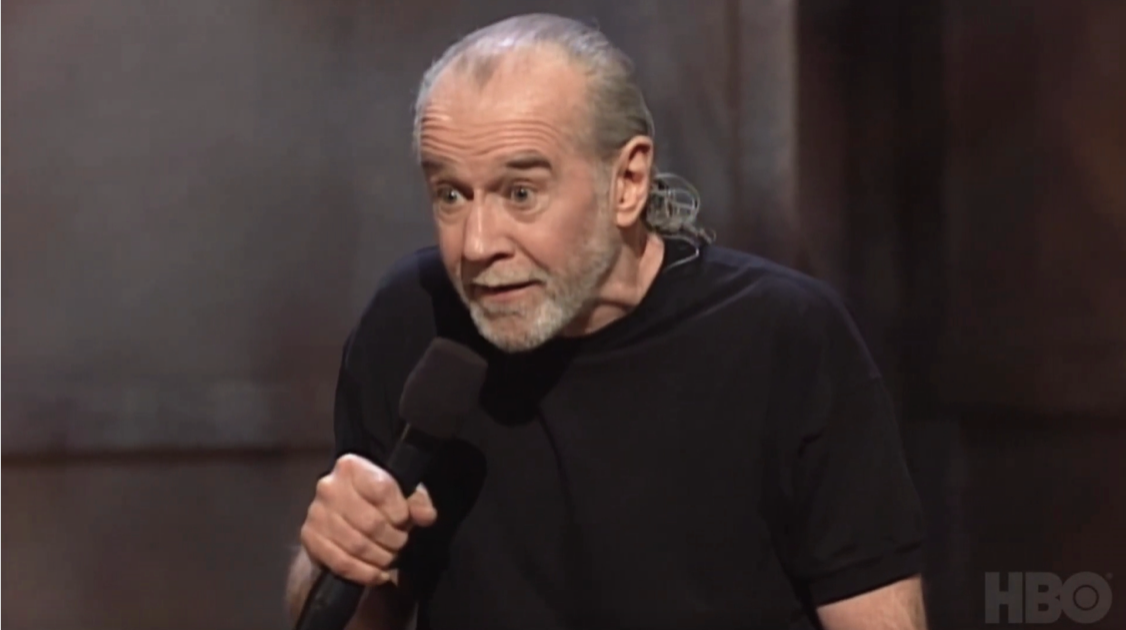 This exquisite 2022 documentary traces the arc of Carlin's career, from typical TV comedian to counterculture humorist to standup whose jokes are so sharp no one's sure whether he's deadly serious or not. Over two episodes, the HBO Max series directed by Judd Apatow and Michael Bonfiglio traces Carlin's 50-year comedy career, an extraordinary run that allows for stunning evolution throughout his 14 HBO comedy specials and 130 appearances on The Tonight Show. Carlin remained relevant—and, in fact, more fearless than ever—up until his death in 2008. Clips of his comedy have circulated online several times since then, proving all-too-prescient. Please see his routine on global warming.
Where to Watch: HBOMax
---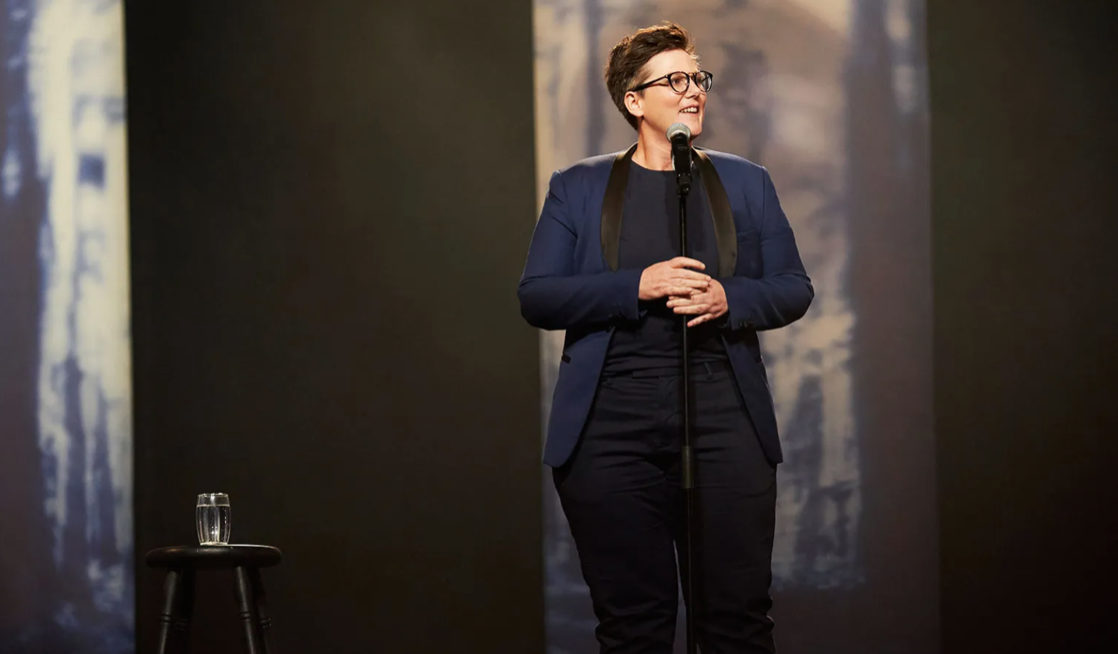 Gadsby's 2018 Netflix comedy special rethinks standup comedy as she shares stories about gender, sexuality, and childhood trauma. The watershed performance was formed as a response to debate over same-sex marriage in Gadsby's native country of Australia as well as her own diagnosis of ADHD and autism. But what's most memorable is that there's an actual twist (spoiler alert): the sharp turn it takes from comedy to a deadly serious critique of rape culture, misogyny, and homophobia. It soon becomes a bracing monologue as she wonders whether comedy can overcome the difficulties of otherness, which is exactly what makes it a masterpiece.
Where to Watch: Netflix
---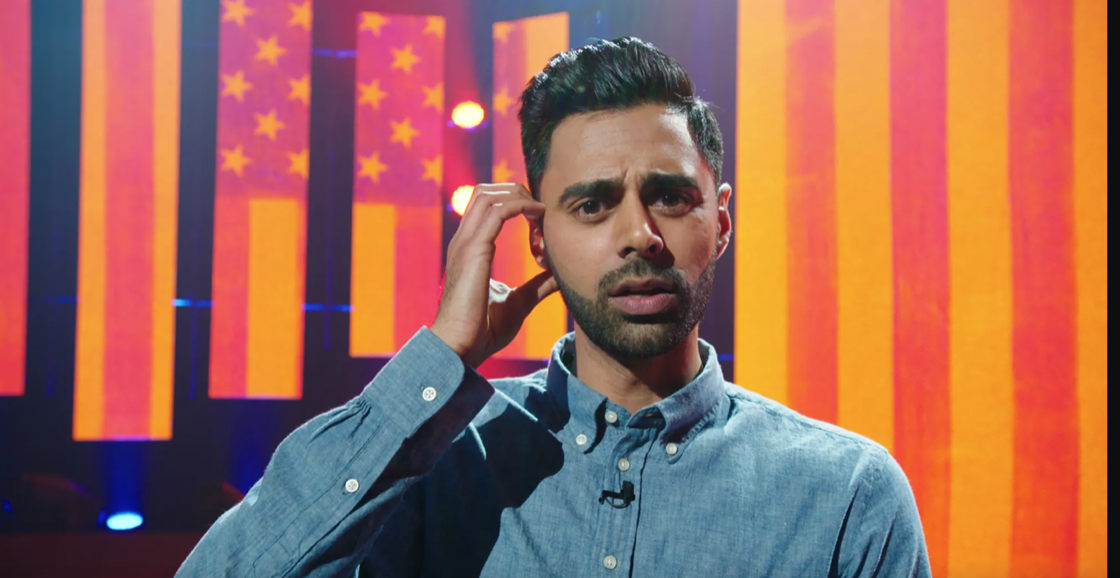 Minhaj launched himself into the top tier of comedy with his Peabody-winning 2017 special Homecoming King. In it, he plays to his strengths as a riveting storyteller, sharing personal tales of racism, immigrant parents, and his own heartbreaking prom night. It's a stellar example of comedy that brings us into the lived experience of someone who has often been othered as the American child of Indian Muslim immigrants. He makes us laugh while still sharing vulnerable moments from his life, including his family being harassed after 9/11 and his prom date ditching him for a white boy at her parents' request.
Where to Watch: Netflix
---
A Moment From Corey Ryan Forrester
Forrester provides an unexpected bridge between red and blue, imbuing his no-nonsense progressive rants with a Southern accent: "You can call me old-fashioned, but I've always said, you're fightin' for slavery, beet salad, you know what I mean? You need clean protein. You're gonna wanna take a sh–, I promise."
---