Social Media Backstage Pass to 73rd Annual Peabodys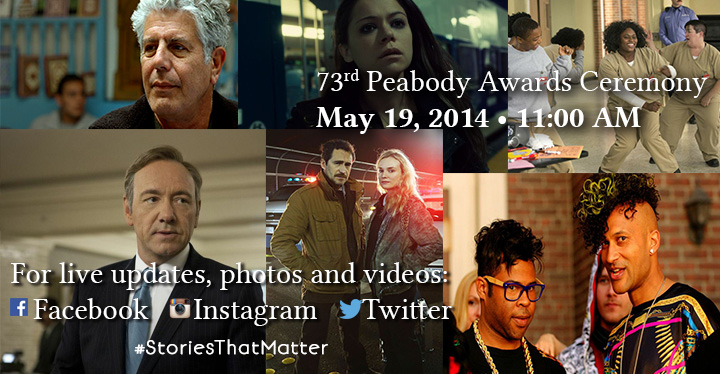 Dear Friends of the Peabody Awards,
We'sre excited for our upcoming event and wanted to take a moment from all the prep to let you know how you can see behind the scenes.
All day Monday (5/19) at the ceremony we will be taking photos and video and posting those to our Twitter, Instagram and Facebook pages. This is your chance to see behind the scenes of the award ceremony as it happens.
Interact with us at the event @Peabody_Awards and using the #StoriesThatMatter and #PeabodyAwards hashtags. Get a real-time first look at the stars, reporters, and producers backstage. Follow us using these links: