Attend the 78th Annual Peabody Awards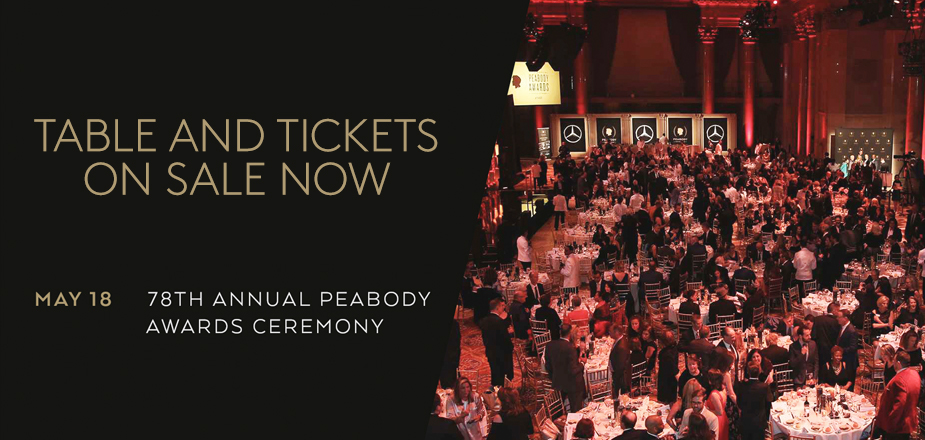 Tables and tickets to attend the 78th Annual Peabody Awards Ceremony are now available. The red-carpet event will be held on Saturday, May 18, 2019 at Cipriani Wall Street in New York. The schedule for the evening is:
· 5 p.m. – General Audience Doors Open/Cocktail Service
· 6 p.m. – Welcome & Dinner Service Begins
· 7 p.m. – Awards Presentation
Tables of 10 are available at the Corporate Rate of $25,000 or Non-Profit Rate of $15,000. Individual tickets are $1,500 and $2,500 based on proximity to stage and are subject to availability. The annual Awards Presentation is our primary fundraising event, with proceeds supporting the ongoing activities of Peabody.
Contact us at peabody@uga.edu or 706-542-3787 to purchase tables or tickets as soon as possible to guarantee.