Peabody Awards to be Televised on @Pivot_TV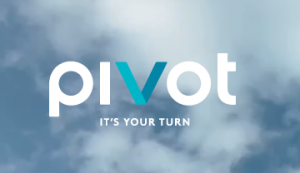 The Peabody Awards has signed a three-year contract with Pivot, a new TV network aimed at millennials, to produce annual prime-time specials about the awards presentation and the winners. The unique partnership brings together the distinguished 73-year legacy of the Peabody Awards with Pivot's fresh approach toward civic-minded entertainment that reaches their viewers through a combination of a pay-TV channel and an on-demand, interactive app. If you haven'st watched Pivot yet, you may have heard of them through their flagship original program HitRECord on TV, created by and starring Joseph Gordon-Levitt, which is a variety show that crowd-sources their content for each episode.
The Peabodys recognize a wide range of narratives, from entertainment programming to news, documentary and public interest content. Pivot and its digital platform, TakePart.com, will celebrate this special brand of storytelling and provide background on the long history of the awards to a national television audience. The agreement marks the first time in more than a decade that the awards have had a network home. Unlike the Peabodys's previous TV presence on A&E and PBS, Pivot's programs won'st simply be ceremony broadcasts; they'sll be specials blending ceremony footage with exclusive interviews with featured recipients and other coverage of the day's festivities.
"We think there is more of an interest than the surprise element of winning an industry award," said Dr. Jeffrey P. Jones, director of the Peabodys. "Coming out of the university setting, Peabody wants to celebrate and examine why these stories make us better citizens, and how they inspire."
Pivot was launched August 1, 2013, just one month after the University of Georgia appointed Jones the fifth director in the Peabodys's history. This is one of the first big changes that Jones has made since taking the helm, and he is enthusiastic about what Pivot can bring to the table:
"Pivot was a natural choice for us," he said. "For 73 years, we have honored 'Äòstorytelling that matters,'s and Pivot's emphasis on entertainment that inspires action and change makes them the perfect home. Together we hope to bring greater attention not only to those in electronic media who are producing quality work, but also to the importance of the stories they are telling."
Evan Shapiro, Pivot's president, also sees the partnership as a unique opportunity.
"The Peabody Awards is one of the most important and prestigious honors in media," he said. "It's our mission at Participant Media and now with Pivot to elevate the impact of stories that matter. We are honored to bring this show to television so that a larger audience can celebrate the extraordinary work of these enlightened storytellers."
A big part of what makes the Peabody Awards unique is that they have been housed at an academic institution–the University of Georgia–since the award's inception, providing a healthy distance from the media industry. Jones constantly refers to the winning programs as "stories that matter" because programs are awarded simply on their individual merit and nothing else. The judges are a combination of scholars, media professionals, critics, and lay people who debate the merits of the entries face-t0-face. For a program to clear the final hurdle and receive a Peabody, all 16 board members must unanimously agree that the program is deserving of an award.
The Peabody Awards started in 1941 as "a Pulitzer Prize for radio" before TV even existed. By the end of the 's40s they were awarding excellent achievements in television alongside radio. In the early 2000s the Peabody's began recognizing websites, and last year a blog received a Peabody Award for the first time.
This deal with Pivot is another evolutionary step for the Peabody Awards in thinking about storytelling through electronic media and how to draw attention to stories that matter. By partnering with a TV network that has unique cross-platform approach and that targets such a young, involved, and forward-thinking demographic, the Peabody Awards are sending a clear message to a younger generation that they are important, their stories matter, and the ways that we tell those stories are continually changing.
This year's Peabody Award winners will be announced April 2nd. Check back here at peabodyawards.com for a full winner's list.