Peabody Adds Heller, Zoller Seitz to Board of Jurors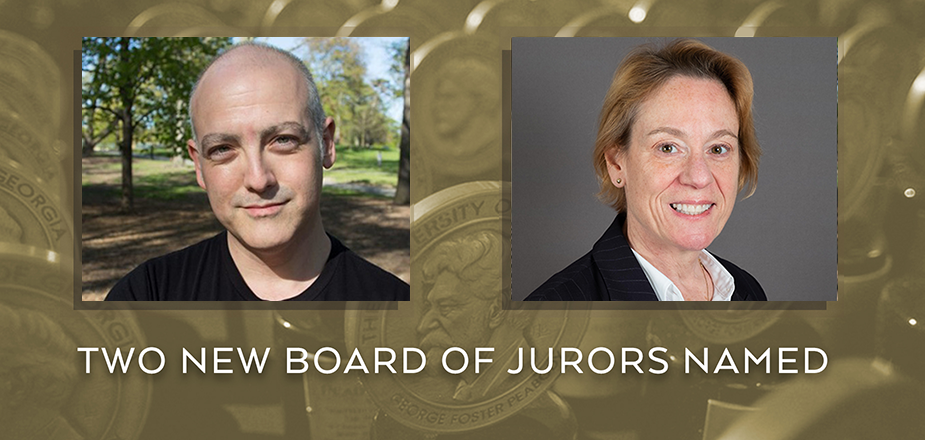 Peabody has appointed television critic Matt Zoller Seitz and cultural studies professor Dana Heller to its board of jurors, which each year evaluates and bestows the Peabody Awards for excellence in television, radio and digital media. The program is based at the Grady College of Journalism and Mass Communication at the University of Georgia.
"We're delighted to welcome these two bright minds into the Peabody fold. Dana and Matt are both leaders in their fields, and it is a privilege to have their valuable insights in selecting stories that matter," said Jeffrey Jones, executive director of the Peabody Awards.
Dana A. Heller is dean of the College of Arts and Sciences at Eastern Michigan University in Ypsilanti, Michigan. Prior to that, she was Eminent Scholar and Louis I. Jaffe Professor of English at Old Dominion University in Norfolk, Virginia. She is the author/editor of eight books and numerous articles on topics related to television, popular culture, media, and gender and sexuality studies. She was the recipient of Fulbright Fellowships in Russia, Bulgaria, and Belarus, and an exchange fellow in Osaka through the Japanese American Studies Fund. She holds a bachelor's degree from Goddard College, a master's degree in creative writing from Columbia University, and a doctorate in American literature from the Graduate Center of the City University of New York.
Matt Zoller Seitz is editor-at-large of RogerEbert.com. He is also TV critic for New York Magazine and Vulture.com, and a finalist for a Pulitzer Prize in criticism. His writing on film and television has appeared in The New York Times, Salon.com, The New Republic, and Sight and Sound. Seitz is the founder and original editor of the film blog, The House Next Door, now part of Slant Magazine, and the co-founder and original editor of Press Play, an IndieWire blog of film and TV criticism and video essays. His five-part 2009 video essay "Wes Anderson: The Substance of Style" was spun off into the hardcover book "The Wes Anderson Collection." He earned bachelor's degrees in creative writing and journalism from Southern Methodist University.
Peabody also announced that Martha Nelson, former senior vice president and editor-in-chief of Yahoo! and former editor-in-chief of Time Inc., will chair the board of jurors.
The Peabody Board of Jurors is made up of media industry professionals, media scholars, critics and journalists, appointed by the program's executive director to a renewable three-year term of service. This mix of top-level thought leaders nominates 60 programs across genres and platforms from which The Peabody 30—the best stories of the year—are selected as representative of the highest standards in media.
For the full list of the current board of jurors, click here.