Entertainment winners named for Peabody 30
The Peabody Awards Board of Jurors today revealed seven Entertainment programs that are among this year's Peabody 30. Honorees include Beyoncé's sublime visual album, stories that feature a powerhouse lineup of female characters, and dramas that break the mold of typical television fare. The Peabody Awards are based at the Grady College of Journalism and Mass Communication at the University of Georgia.
Documentary winners were announced on Tuesday; winners in News, Radio/Podcast, Children's, Education, and Public Service will be revealed on April 25.
Entertainment programming winners are:
"Atlanta"
FX Productions (FX Networks)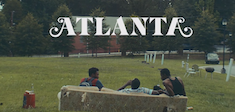 Donald Glover's enchanting series on the struggles of two young black men trying to make it in Atlanta's rap scene blends vibrant character study and rich socio-political commentary in delivering a detailed and textured exploration of a Southern city.
---
"Better Things"
FX Productions (FX Networks)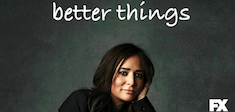 Co-created by Pamela Adlon and Louis C.K., the result of this searingly funny and beautiful show is an at-times raw examination of the vicissitudes of working motherhood, crackling with feminist verve and energy, that consistently cuts new ground.
---
"Happy Valley"
BBC One (BBC One, Netflix)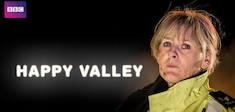 A fresh take on the British crime drama that deals boldly and unflinchingly with the darkest human behavior while keeping its heart and even a tart sense of humor. Series creator Sally Wainwright has given us perhaps the greatest female lead on television today in Catherine Cawood, played by Sarah Lancashire in a stunning performance.
---
"Horace and Pete"
Pig Newton, Inc. (louisck.net, Hulu)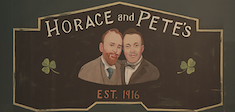 A true original that melds contemporary politics and serialized storytelling with a throwback approach, "Horace and Pete" is a truly independent and groundbreaking demonstration of how quality television is expertly done in the new media environment, all the while building upon decades of artistry and craft.
---
"Lemonade"
HBO Entertainment in association with Parkwood Entertainment (HBO)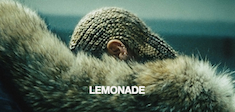 "Lemonade" draws from the prolific literary, musical, cinematic, and aesthetic sensibilities of black cultural producers to create a rich tapestry of poetic innovation. The audacity of its reach and fierceness of its vision challenges our cultural imagination, while crafting a stunning and sublime masterpiece about the lives of women of color and the bonds of friendship seldom seen or heard in American popular culture.
---
"National Treasure"
The Forge (Channel 4, Hulu)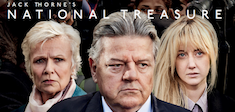 A dark and timely examination of sexual abuse at the hands of privileged celebrity, "National Treasure" is an engrossing series that explores the loyalty of family and friends during crisis, the impact of sexual abuse on victims, and the legal system itself. As in real life, there's no neat ending in this dramatic rendering of one man's choices and the collateral damage he creates.
---
"VEEP"
HBO Entertainment (HBO)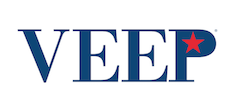 A rare show blessed with a perfectly cast ensemble, including the comedic genius of Julia Louis-Dreyfus, VEEP is a workplace comedy that not only captures the zeitgeist of the current bizarre political moment but transcends its own form to deliver a sobering message, with sharp dialogue, street savvy—and lots of laughs.