Become a Friend of Peabody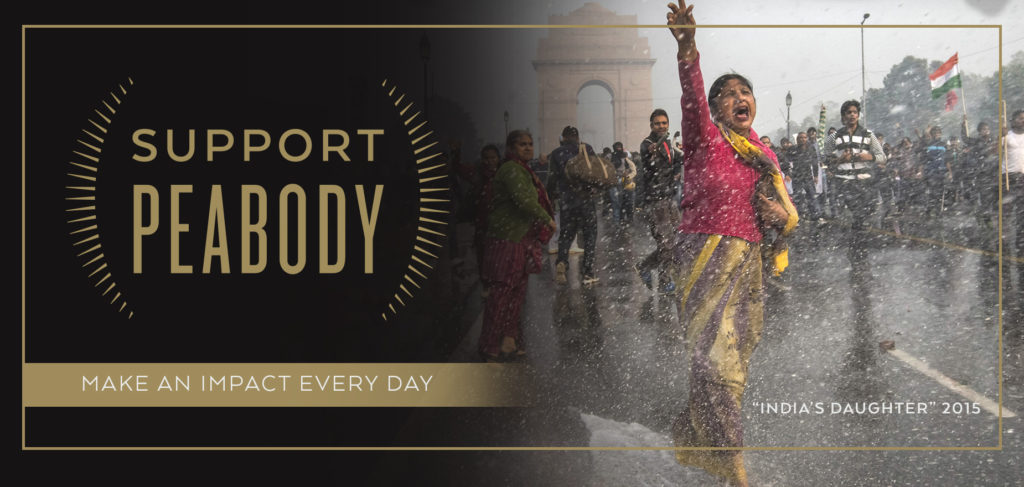 Each year, Peabody Award-winning stories and the issues they address make an impact in communities around the world. The awards reach across several different genres, bringing together notable filmmakers, intrepid journalists, and masterful storytellers to celebrate each other's unique voices and insights into our shared human experience.
Those who believe in such powerful narratives—and the people who tell them—are encouraged to support Peabody with a financial donation.
Gifts benefit the scholarly research activities and initiatives of the Peabody Media Center, which focuses on public engagement with award-winning programs. Through special events and publications, the Media Center amplifies storytelling around important social issues such as women's rights, mental health, racial justice, gun violence, immigration, and the environment.
Expanding such programming is critical to Peabody's outreach efforts. Despite being named for philanthropist and Georgia native George Foster Peabody, the awards program does not operate from an endowment and must rely on entry fees and ticket sales to its annual awards ceremony to sustain the program.
Please consider donating to Peabody today. Gifts of $100 or more qualify donors for membership in the Friends of Peabody (see benefits at the link below). For most levels, the full amount of your gift is deductible as a charitable contribution. For more information, visit this link.