An Annual Celebration of Stories That Matter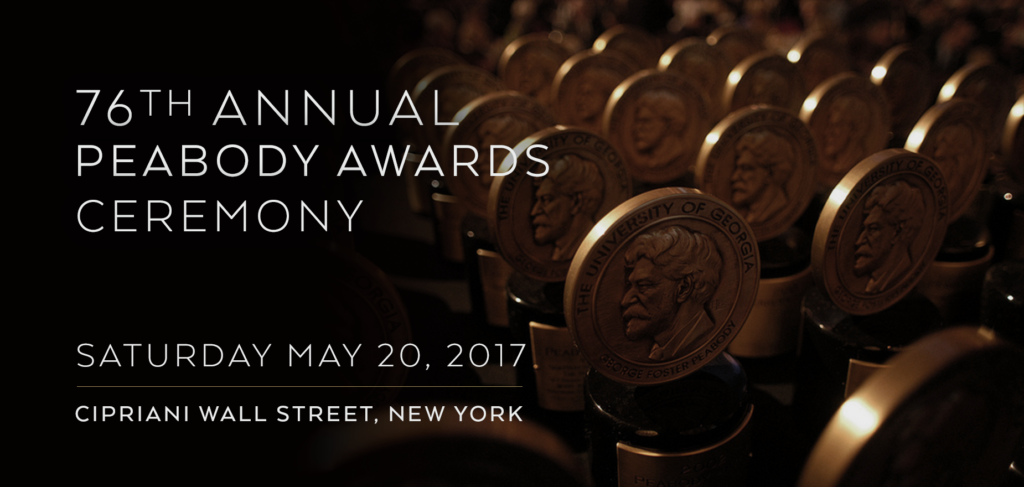 Judging for programs that aired in 2016 is underway and the finalists and winners will be announced in April.
The 76th Annual Peabody Awards Ceremony will be held on Saturday, May 20, 2017 at Cipriani Wall Street in New York City. Red carpet begins at 5 p.m. and the ceremony starts promptly at 7 p.m.
Stay tuned for details regarding host, tickets and table sales. For press inquiries, please contact Don Ciaramella, 212-986-7080, don@lippingroup.com or Pam Golum, 323-965-1990, pgolum@lippingroup.com.