Attend this year's awards celebration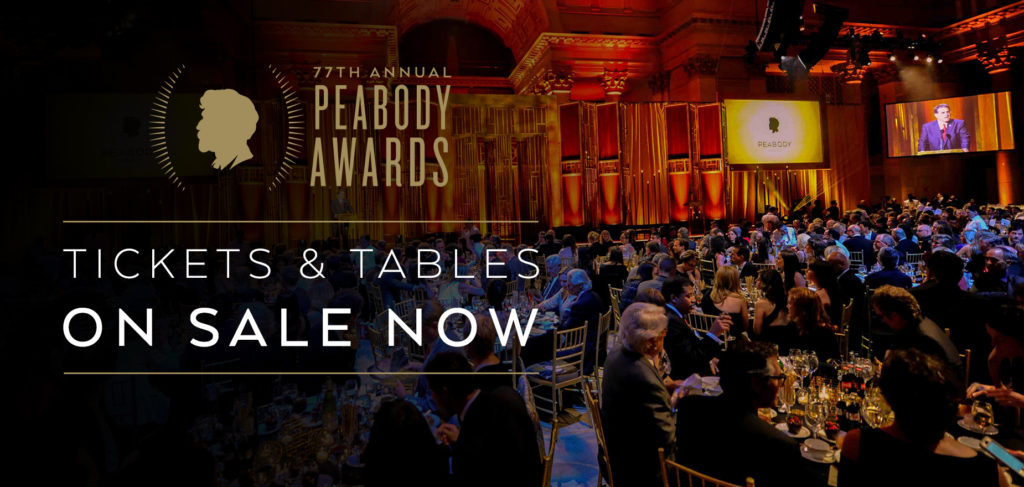 Tables and tickets to attend the 77th Annual Peabody Awards Ceremony are now available. The red-carpet event will be held on Saturday, May 19, 2018 at Cipriani Wall Street in New York. The schedule for the evening is:
· 5 p.m. – General Audience Doors Open (drinks & hors d''oeuvres service)
· 6 p.m. – Welcome & Dinner Service Begins
· 7-9:15 p.m. – Awards Presentation
Tables of 10 range between $15,000-$25,000, based primarily on benefits and proximity to the stage. Individual tickets are $1,500 and $2,500 and are subject to availability. The annual Awards Presentation is our primary fundraising event, with proceeds supporting the ongoing activities of Peabody.
Contact us at peabody@uga.edu or 706-542-3787 to purchase tables or tickets as soon as possible to guarantee.