100 Years of British Television to Love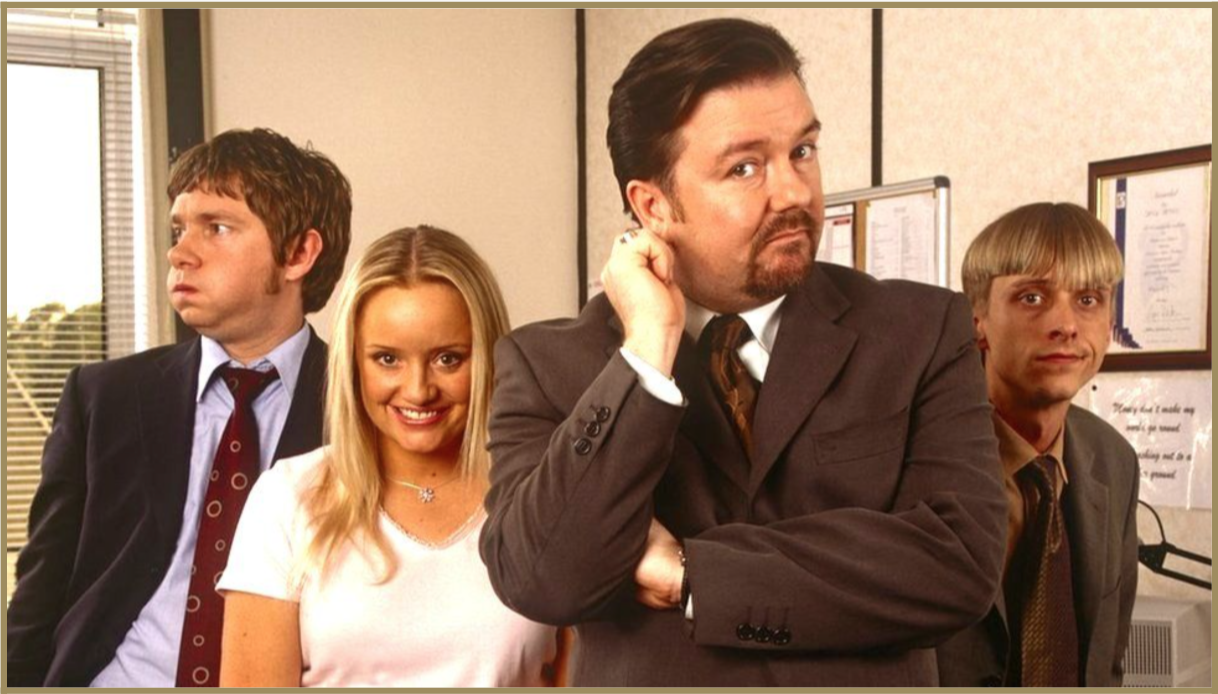 Welcome to Peabody Finds, the weekly newsletter for the Peabody Awards, offering our recommendations for powerful and thought-provoking media you should consider engaging. The newsletter offers deeper dives into Peabody-recognized programming (and beyond), with commentary, insights, and additional materials for context and expanded engagements. If you like it, subscribe here!  
100 Years of British Television to Love
Particularly in the days before streaming made so much television from around the world instantly available, knowledge of British shows was a cultural conversation flex for in-the-know Americans: British TV is so much better! American remakes of British shows never live up to the originals! The accents, the shorter seasons, the acting, the taste level!
The BBC is largely responsible for that global love of UK television, and it has been building that legacy for a century now.
In the 1920s, American radio broadcasting was exploding in popularity, and the U.S. government was having a hard time controlling its exponential growth, in particular due to the decision to allow the public airwaves to be controlled by commercial interests. The British government looked across the Atlantic at the chaos and said, "no, thanks." But public pressure was mounting for the new technology, which would allow folks to receive entertainment, music, and news right in their living rooms. Britain's elegant solution: issuing just one broadcasting license to a company owned by a federation of wireless manufacturers, including that of Guglielmo Marconi, who is credited as the inventor of the radio. Scottish Calvinist engineer John Reith was appointed its general manager, and he determined that its mission would be to "inform, educate, and entertain" in equal measure. That is, Britain would operate and regulate broadcasting in the public interest, treating its audience as citizens and not just consumers.
The British Broadcasting Corporation, the world's oldest and largest national broadcaster, turns 100 this fall. Nicknamed "Auntie" by British citizens, the BBC began broadcasting on Nov. 14, 1922, from the Marconi studio in London; launched radio services under a royal charter in 1927; and began producing its own shows in 1932. It held a monopoly on British TV until 1954, and on radio until 1972. And its situation is unique, particularly different from anything in the United States. Like our PBS, it's technically under the government's control, and it has a mission "to act in the public interest, serving all audiences through the provision of impartial, high-quality and distinctive output and services which inform, educate and entertain." But its long history and tradition has given it extraordinary independence more akin to our commercial broadcast networks. Changes could come to the BBC in the near future: Its unique method of funding, a compulsory "TV license" fee charged to all viewers (currently the equivalent of about $216 per year) is up for debate. That fee currently brings in about $5 billion per year, 75 percent of the BBC's budget.
For now, however, there's no other broadcaster quite like it, having produced a century's worth of acclaimed and game-changing programming—news, documentaries, and entertainment—that rivaled American culture's reach and gave TV a prestigious sheen. Doctor Who, Sherlock, The Office, Call the Midwife, Peaky Blinders, Killing Eve—all of these buzzy series are beloved by discerning American viewers and brought to you by the BBC.
Accordingly, Peabody has honored the BBC's work dozens of times throughout broadcasting history, including its excellent news site, BBC.com, in 2011, and much of its coverage of critical international issues, including the Ebola virus epidemic in West Africa in 2014, the European migrant crisis in 2015, and the Rohingya refugees in Myanmar and Bangladesh in 2018. Here are some other winners from the last decade that represent the best of the BBC's entertainment and educational programming:
---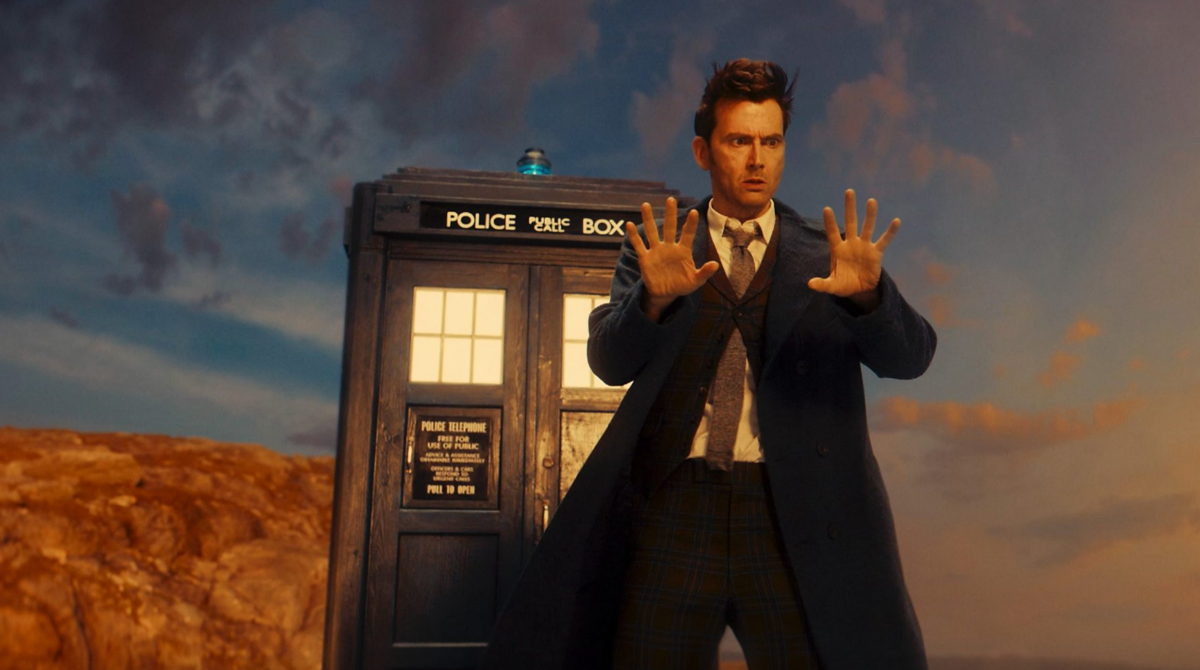 It takes more than a run-of-the-mill TV show—even a really good one—to win a Peabody Institutional Award. Then again, it takes more than an everyday TV show to excite and obsess audiences for 60 years. But Doctor Who has done all of this since the titular time-traveling Doctor, played by 13 different actors over its extraordinary run, debuted in 1963. This rotating cast is built into the series' sci-fi concept: the Doctors regenerate into a new incarnation whenever they're too injured to carry on, and have included original Doctor William Hartnell as well as Christopher Eccleston, David Tennant, Matt Smith, Peter Capaldi, Jodie Whitaker, and (in forthcoming episodes) Ncuti Gatwa. The show's ardent fans, called Whovians, love to speculate on and debate the cast changes, a phenomenon that has only grown with time. Like the BBC itself, Doctor Who holds an important place in TV history, as the longest-running science fiction show in the world.
Where to Watch: BritBox
---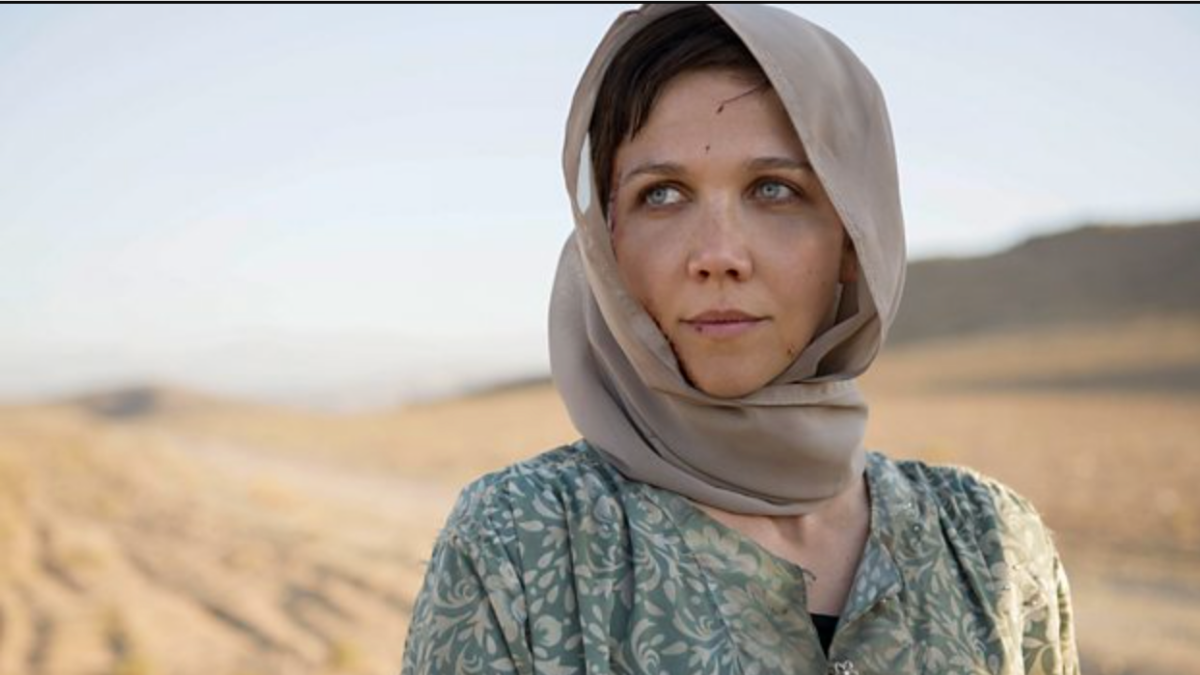 American actress Maggie Gyllenhaal stars as businesswoman Nessa Stein, whose life becomes a political thriller after the mysterious death of a business associate while she pursues plans to lay data cables between Israel and the West Bank. A joint production of BBC and Sundance TV, this limited series represents a common tactic for the broadcaster, particularly in recent years—partnering with production companies in other countries to bridge international markets. The Guardian's Gabriel Tate wrote that it was "the most satisfying, densely plotted TV series for years," while The Hollywood Reporter's Tim Goodman praised its "complicated, ambitious brilliance."
Where to Watch: Amazon Prime
---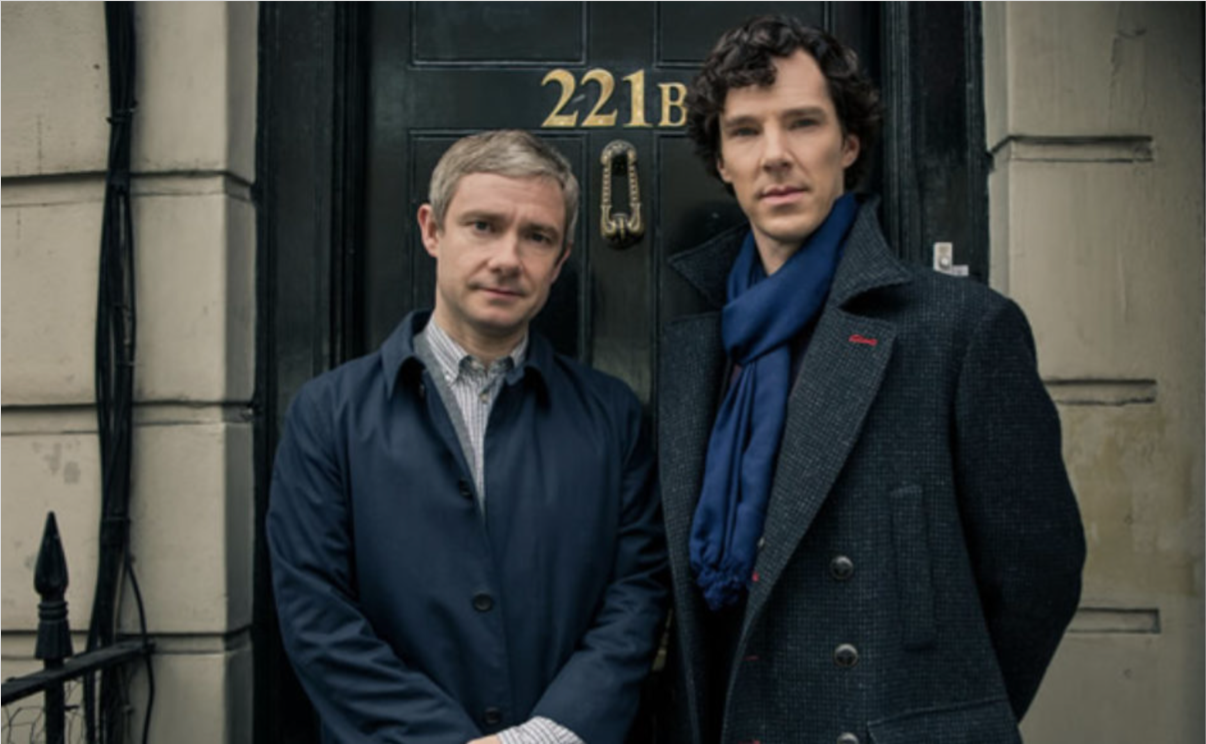 Sir Arthur Conan Doyle's quintessential British detective has driven fans wild since the 19th Century, and the BBC's modern take on him was no exception, making an international superstar (and heartthrob) of quirky actor Benedict Cumberbatch. This iteration, set in current times, boasts a very BBC combination of braininess, suspense, and superb acting and storytelling. Along with Cumberbatch, Martin Freeman as Watson and Andrew Scott as the evil Professor Moriarty are top-notch. Creators Mark Gatiss and Steven Moffat provide them with tight, moody, riveting, and even often quite funny scripts. Don't miss "A Study in Pink," the series' first episode, which won the series its Peabody.
Where to Watch: Amazon Prime
---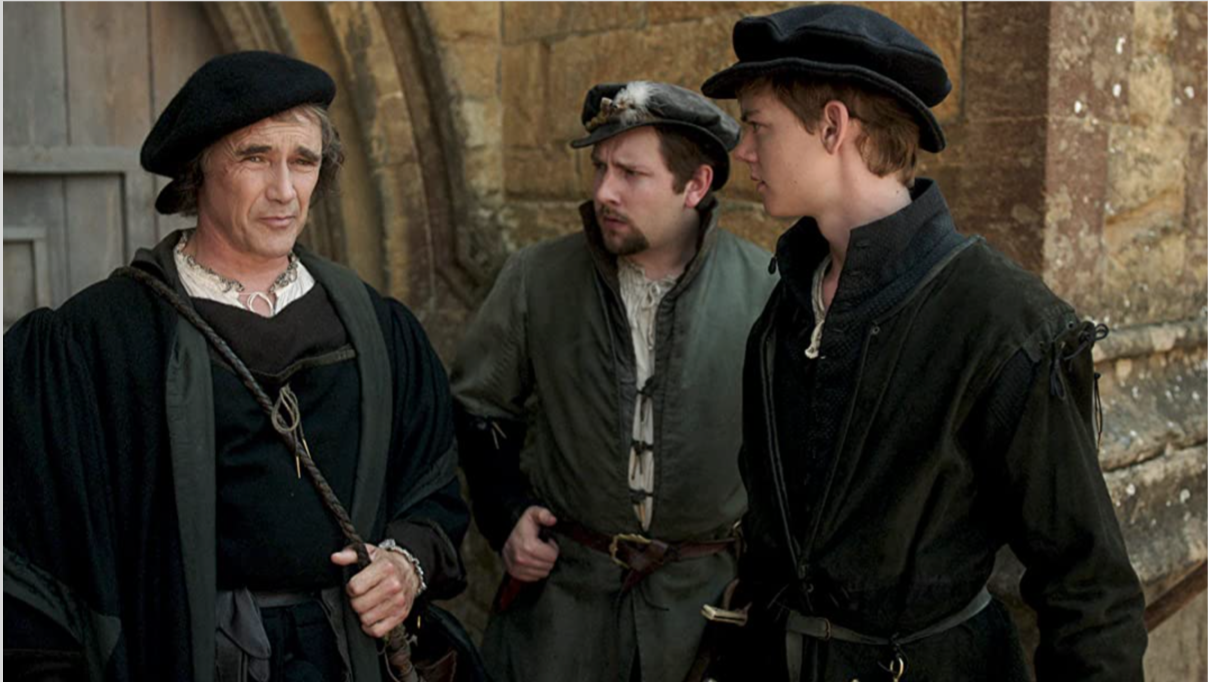 Big British names pack this adaptation of Hilary Mantel's acclaimed novels Wolf Hall and Bring Up the Bodies—Mark Rylance, Damian Lewis, Claire Foy, Tom Holland. It's a signature BBC affair, a fictionalized take on the court of 16th Century monarch Henry the VIII. Rylance stars as the charming Thomas Cromwell, a lawyer and adviser who helps to free Lewis' King Henry from his marriage to Foy's Anne Boleyn. The set-up allows for scene-chewing performances and political commentary alike, all burnished by historical context. Rylance confirmed earlier this year that there will be an additional season of the series covering the third novel in Mantel's series, The Mirror and the Light.
Where to Watch: Amazon Prime
---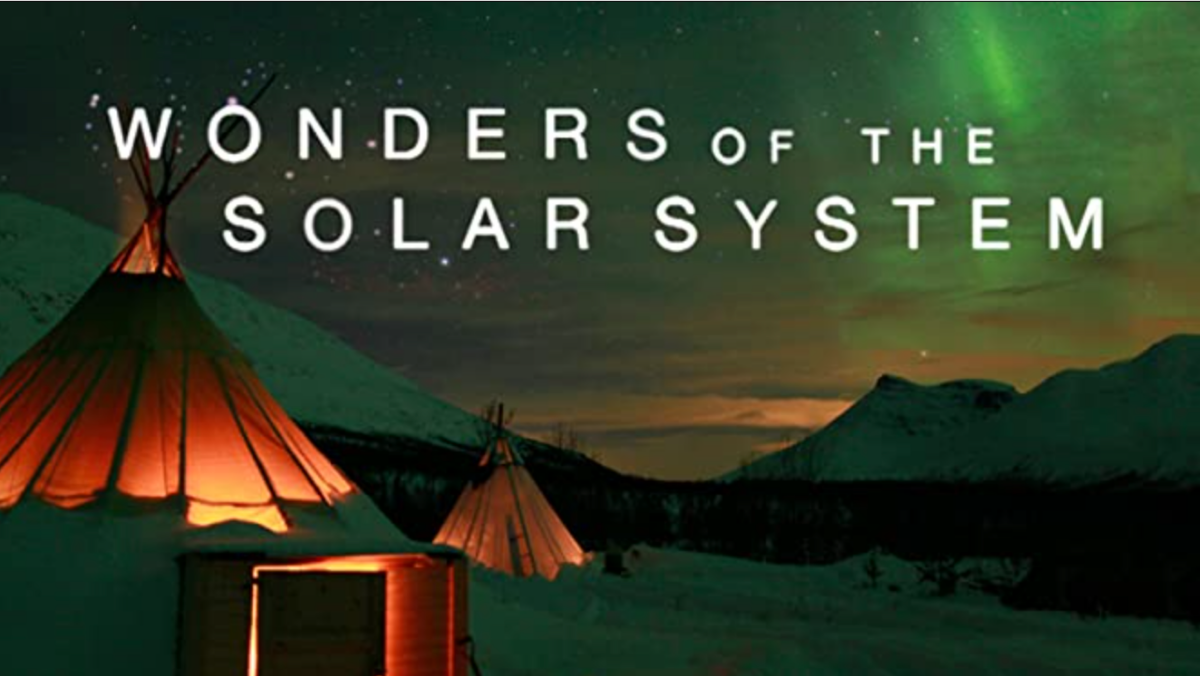 This documentary series, co-produced by the BBC and the Science Channel, features physicist Brian Cox explaining how galactic forces have shaped natural wonders and weather phenomena on Earth, as well as the grand sights of our solar system. Its Peabody Award citation describes it as a "poetically gorgeous travelogue—come see the planets through the taillights of comets, go dancing in the swirling Milky Way — even as Cox addresses big concepts such as the age of our sun and how long it's going to last. The stunning visuals are not limited to the telescopic. The producers shuttle Cox from breathtaking locations to jaw-dropping vistas, places right here on Earth from which people can experience solar wonders — a total eclipse viewed from the Ganges River, the aurora borealis in Norway." Its educational bent, combined with its soaring production values, represents the best of the BBC fulfilling its mission.
Where to Watch: Amazon Prime  
---